WORDS: MIA MEDKOVIC
INTERVIEW: ALEXANDER NEWLEY
PHOTOS: MARIO BRALIC, FROM THE PRIVATE ARCHIVE
ALEXANDER NEWLEY, ALSO KNOWN AS SACHA NEWLEY, IS A BRITISH CONTEMPORARY ARTIST, PORTRAITIST, WRITER AND TEACHER, KNOWN FOR HIS PORTRAIT PAINTINGS SUCH AS HIS ICONIC DEPICTIONS OF MAJOR FIGURES LIKE GORE VIDAL, BILLY WILDER, CHRISTOPHER REEVE, OLIVER STONE AND STEVEN BERKOFF. HIS PORTRAIT OF AMERICA'S INFAMOUS POLEMICIST AND WIT, VIDAL, AND HIS DRAMATIC TRIPLE-PORTRAIT OF ACTOR, ACTIVIST AND FORMER STAR OF SUPERMAN, CHRISTOPHER REEVE, IMPRISONED IN HIS LIFE-SUPPORTING WHEELCHAIR, FORM PART OF THE PERMANENT COLLECTION OF THE NATIONAL PORTRAIT GALLERY AT THE SMITHSONIAN INSTITUTION IN WASHINGTON DC.
HIS ARTWORK IS RICH. HIS ATTITUDE EVEN MORE SO.
ALEXANDER NEWLEY WILL HAVE AN EXHIBITION AND PRESENT HIS NEW BOOK DIVINING THE HUMAN AT THE GALLERY NIKOLA RADOŠEVIĆ FROM OCTOBER 12 – 19, 2023. THE OPENING WILL BE AT 8PM.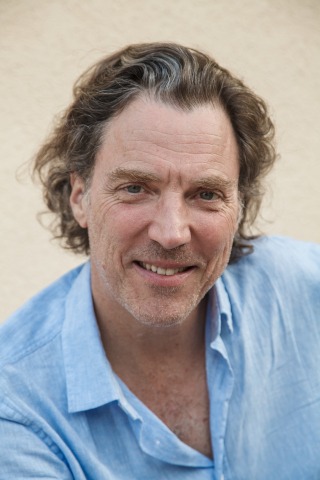 YOU WROTE A BOOK DIVINING THE HUMAN. PLEASE TELL US SOMETHING ABOUT YOUR IDEA TO PRESENT YOUR LIFE AND ART IN A BOOK? IS THIS SOME KIND OF DIARY? 
I have wanted to collect my art works together and present them as part of a continuous story for quite some time. I felt it was important to have this as an artistic foundation on which I could stand and project into the future. Also, it was a way of making sense of my life and art to date, working through it and trying to find the moral of my story. My work is very diverse and I have explored many different styles, so I felt that the book would benefit from an autobiographical text that brings it all together and provides a narrative thread for all the different 'chapters'. I discovered during the writing of the book that I have always been interested in how art moves us towards higher consciousness through a process of trials and tribulations in which we confront and work through our unconscious shadows. The transformation of these shadows into works of beauty is the theme of the book and the main purpose of art, I feel.
INSIDE OF YOU THERE ARE TWO ARTISTS: POET AND PAINTER. WHICH ARTIST SIDE YOU FEEL THE MOST AND WHY?
The painter in me is deeper in the sense that images come before words. A child is moved by images before he can communicate how they move him in words. This is why we say 'a picture is worth a thousand words.'  But my poetry is full of images too, and when I write, I want to share my imagination—my ability to SEE images in my mind—as closely with the reader as possible. In both my painting and my writing I experience a beautiful 'flow' state in which the language and the forms seem to create themselves. This gives me a thrilling sense of release and an opening of my mind to something greater than what I can rationally understand.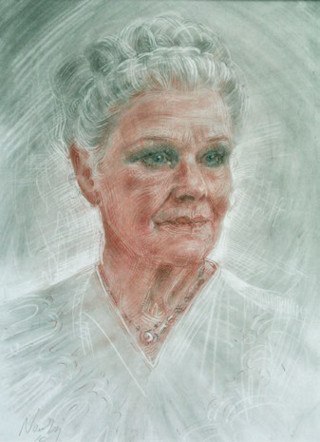 FROM THE 12TH TILL THE 19TH OF OCTOBER YOU WILL HAVE AN ART EXHIBITION IN GALLERY NIKOLA RADOŠEVIĆ IN BELGRADE. WHAT WILL YOU SHOW US AND IS THIS ALSO AN OPPORTUNITY TO PRESENT YOUR BOOK?
The title of the show is currently Hallelujah Human, although that may change—my titles often do!
The aim of the show is to launch my art book in Belgrade and Serbia and to engage creatively with what is happening in the art scene here. The content of the show will be a mixture of artist proof, signed prints of some of my better-known works as well as a number of new works on paper created especially for the show. These will have the themes of rebirth, hope and faith in the future. I have just become a father myself, but I also feel that humanity is on the verge of a rebirth of freedom after the oppression and confinement of the last few years.
"IN EVERY PERSON YOU MEET, YOU ARE MEETING A HUGE WORLD", YOU SAID. CAN YOU ELABORATE ABOUT THAT AND WHICH OBSERVATIONS OR CONCLUSIONS DO YOU HAVE ABOUT THE WORLD THROUGH YOUR PORTRAITS?
When you meet someone new, you are meeting the accumulation of their entire life's experience up to that point. All their memories are present, the experiences that have shaped them are behind every gesture, every look. It is a huge compression of information, a treasure of complexity and nuance; I find it dazzling and endlessly fascinating. And of course the world in its almost infinite variety is always feeding the experience of every person and enriching and enlarging it. In my portraits I want to celebrate this richness of life and how humanity, in its great sensitivity, can reflect and variously 'personify' it.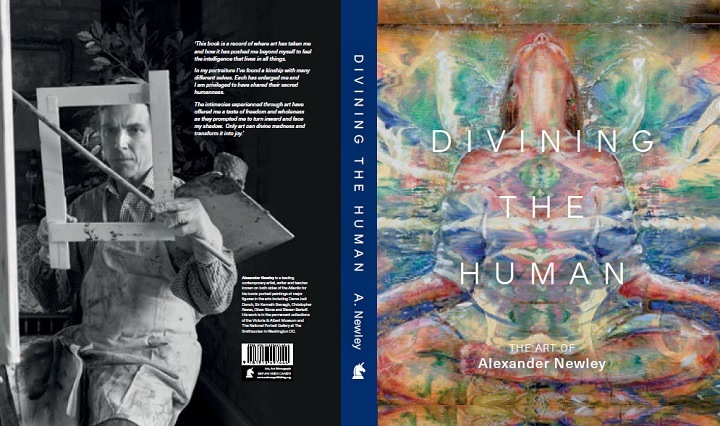 ART IS A KIND OF SELF-ANALYSIS. DID YOU DIG DEEP WITHIN YOURSELF TO HEAL, STRENGTHEN, AND BECOME AWARE OF YOUR WOUNDS?
My tendency has always been to go deep. Even as a child I wanted to get to the bottom of things. When I was a teenager the most beautiful experience for me was quiet contemplation. I felt that I wanted to give my life to the joys of deep contemplation and therefore I became an artist as a way of making this contemplation fruitful. If you are always given to introspection and self-questioning, you very early on become aware of the power of your wounds and how they condition and limit your responses to life. You naturally want to heal yourself and be free of these limitations. Art, of course, is one of the great ways to heal, which is why it is used in prisons as a therapy and also used to unlock trauma during the process of psychoanalysis. It is the ability and genius of art to 'alchemize' darkness and turn it into beauty and light, which is so important to the survival of humanity in our time.
DO YOU DREAD A BLANK PIECE OF PAPER OR A BLANK CANVAS BEFORE STARTING? HOW DO YOU KNOW YOUR PAINTING OR WRITING IS FINISHED?
I like nothing better than a blank page or canvas. I see this blankness as an invitation to step into the unknown and experience true freedom. Without the blank I would suffocate and die. This normal life we live is not all there is. We have to punch through the veil and reach out to the more infinite world. The blank of the paper and canvas is the empty corridor to this greater world.  It's a portal.
Knowing when to stop is vital and often very difficult, because the momentum of your immersion in the work keeps you going past the point of perfect balance. It is all too easy to work a poem or painting to death. This usually happens when the emotion that fuelled the work is exhausted and the rational mind takes over, wanting to solve all the 'problems' it perceives in the work. But these imperfections are often vital to the spirit and charm of the piece; they are part of its overall emotional impact and must be left untouched and uncorrected. Developing an instinct for this is extremely hard and often only comes through great labour and experience, which is why the looser and later work of any given artist is often their greatest.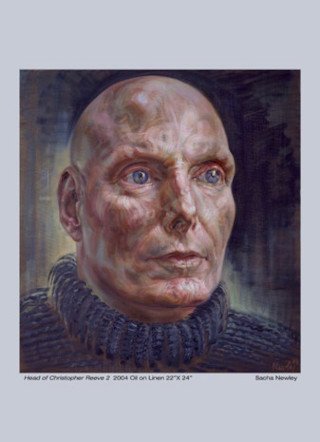 HOW DO YOU SEE THE ROLE OF ART AND ARTISTS IN THE 21ST CENTURY?
Absolutely vital. The spirit of art and its capacity to solve human problems in a human way has never been more necessary to the survival of the human project. We are threatened and seduced by the power and magic of science and technology. It is our new religion, but its source is in the rational mind, not in the deep, human wellspring of love. Love is the greatest intelligence we know. Unless we can evolve our capacity to give it and feel it through the practice of art we will not survive past this moment of technological hypnosis. We will simply accept AI as our master and become its slave. If we trust the power of art, then science and technology will always serve the human and help it towards its true destiny in higher consciousness and compassion.
YOU LIVE BETWEEN VIENNA AND MONTENEGRO. WHAT ARE THE ADVANTAGES OF EACH PLACE, WHAT DOES IT PROVIDE FOR YOU ARTISTICALLY, AND WHAT IS YOUR NEXT PROJECT?
I see Vienna and Montenegro as part of Middle Europe, a zone between the dual tyrannies of East and West, where the human project can be kept alive and nurtured. To the east is political despotism. To the West is cultural despotism, and the awful spectre of technocracy and transhumanism. Middle Europe has a chance to free itself from these debilitating pressures and affirm a human future in which the value-driven life is re-imagined and restored. Montenegro inspires me with its natural, elemental beauty; and Vienna is of course the cradle and birthplace of the modern movement in art. The artists I loved when I started painting and writing were Klimt, Schiele, Mahler, Stefan Zweig, and they were all from Vienna or took great nourishment from it. I think Vienna is ripe for another renaissance, as is Belgrade!
THE TOPIC OF THE SEPTEMBER ISSUE OF RYL MAGAZINE IS "BE YOUNIQUE" WHAT MIGHT THIS MEAN TO YOU WHEN YOU REALISE THAT YOU YOURSELF ARE ALSO AUTHENTIC AND YOUNIQUE?
We are not born equal, but we are born unique, which is in some ways better and more profound. So to realise and express our uniqueness is the central task of life. If we were entirely natural and had no need to prove anything, we would always be in our state of uniqueness. This is why children, before the formation of their egos and conscious selves, are so beautiful and fascinating—because they have no choice but to be themselves.
As the saying goes, "Be yourself, everybody else is already taken."