WORDS: MIA MEDAKOVIĆ
INTERVIEW: MABEL MIRANDA
PHOTOS: FROM PRIVATE ARCHIVE AND MIA MEDAKOVIĆ
MABEL MIRANDA, BORN 8TH MAY 1979 IN LIMA, PERU LIVED AND WORKED IN PARIS SINCE 2002 UP UNTIL VERY RECENTLY, AND LIVED IN BEIJING FOR A YEAR FROM 2011 UNTIL 2012. BEFORE THAT SHE WAS A SITE ARCHITECT IN TOKYO FROM 2010 TO 2011. AND NOW, SHE HAS BEEN LIVING IN BELGRADE SINCE 2020.
WHEN AND WHY DID YOU MOVE FROM PERU TO PARIS? HOW WOULD YOU DESCRIBE YOUR HOMETOWN FROM PERU IN YOUR CHILDHOOD AND GROWING?
My parents were a bit old fashion. They have always wanted me and my sister to go to a catholic school. They selected one in Lima, which name was "Belen Holy Hearts", a school run by a Dominican congregation. The first day I went there, at 5 years old, the nuns introduced themselves. For me, their words were the most beautiful sounds I have ever heard. They were French, and they communicate between them in their language: "Petite, regarde": The French language was perhaps the first aesthetical impression I can remember. The words sounded like a secret and beautiful whisper, or a never-ending phrase, so I dreamed about me speaking that language as a grown up.
Then, in Peru, it was the civil war during the 90s. The Sendero Luminoso and the MRTA terrorist movements marked my early youth. Every night we had bombs during the night. Windows were shaking and even exploding if the bomb was nearby. We were scared by news, living in fear. We had curfew at 10 pm, and when the attacks happened, there was no electricity. We were doing our school homework with a candle, worried because our workaholic parents were late at home. During those years, I really thought that the only way to live in peace was living abroad which I decided to do at the age of 14. This period changed the Lima of my childhood. From a green peaceful town, it turn into a never-ending scenario of violence.
I guess those memories pushed me to always try to go abroad. And one day, there was the opportunity to apply to the scholarship offered by Campus France during my architectural studies. Fortunately, I obtained that scholarship in 2002 at the age of 20. Against my family's opinion, I moved to Paris for 6 months and ended up staying there for 18 years!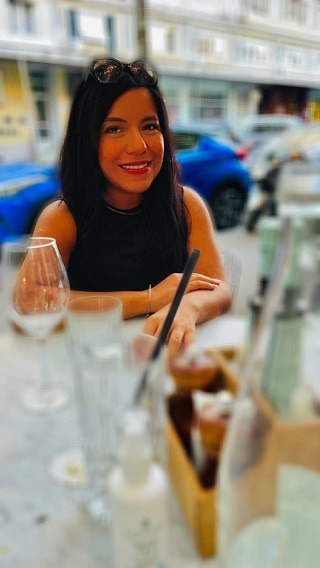 WHO AND WHAT CHANGED YOUR LIFE?
I think that the moment that changed my life was the research of my first job as a young architect. Back then in 2003, I was really struggling in Paris because I didn't have enough money to live normally. I couldn't afford to print my works and send them by post to all the architectural offices as it was used to do for job seeking, even if email was already invented. So I did like this: I printed ONE book and I went ringing the doors of the studios I admired, hoping that some office will give me an interview. The first day of my research, I rang the door of a super famous studio in Paris, the Ateliers Jean Nouvel. I heard that they were receiving 200 cvs per day from everywhere in the world. Shaking, I was sure they will kick me out but I rang the door anyways. And then, the miracle: Exactly that only day, the receptionist was sick and the human resources' director assistant was replacing her. She told me to wait 10 minutes. HR director accepted to see me. After the interview, HR told me that I was the first Peruvian in the office and that, for them, it was something to celebrate. Years later this office won the Pritzker Prize, which is equivalent of the Nobel for Architects. Working there, helped me a lot in life. I still don't understand how I could enter there.
HOW DID YOU DEVELOP AS AN ARCHITECT AND HOW WOULD YOU DESCRIBE YOUR ARCHITECTURAL STYLE?
Making bounds with elders and having mentors is very important. I had the opportunity to meet strong and passioned personalities. I have met powerful women, such as Arch. Odile Decq (Venise Gold Lion, my thesis director), Philosopher and Doctor Chris Younès, Roseline Wiart (politician and a truly literature lover). I was definitely a very hard worker. I spent a lot of nights without sleeping perfecting every building that came to me. I earned the trust of my employers…. so I had the chance to travel a lot, and even, to live abroad thanks to my work at Paris Airport Technical Division. I followed up a construction site in Tokyo – European Commission delegation embassy -during more than 1 year, I lived for 18 months in Beijing creating a new branch of our company, I went to many countries representing the firm. Now I do pretty much the same thing, but this time I own my company.
I don't know if I have a style, but for me, the architecture and the landscape should always be two components linking to each other in every project. For me, if one of them is lacking, we must invent it or regenerate it because humans need nature next to them. It is almost part of our health and wellbeing, this need of beauty, of emotions. Architecture can make us feel enhanced when it surrounds our bodies of light and unique experiences. Buildings can be simple of complex: the most important is that there should not be buildings without a "view "or without something to give.
MOST IMPRESSIVE BUILDING IN THE WORLD AND WHY?
When I arrived in France 19 years ago, I did landed in CDG terminal 1, a very iconic building of Paul Andreu. I told to myself back then: What kind of a man imagined this astonishing architectural experience for us?. Who is him? And why so much concrete? That very first day as a young architect I told to myself that I was going to work in the office of that man, which I did. Paris Airport (ADP) was my employer for almost 9 years after that encounter.
WHEN DID YOU REALIZE THE ARTIST IN YOU AND THE ENORMOUS LOVE FOR ART?
Back in 2002, in Paris, it was the first time I met persons that were truly alike to me. By the others, I realized I was among artists, without doing any effort. Before I was not informed!
WITH WHOM DO YOU WORK THE MOST?
With my team, of course. Buildings are the result of a teamwork; we need all the capabilities together to make them real.
WHO DO YOU LOVE THE MOST IN YOURSELF: ARCHITECT, AUTHOR, OR PHILOSOPHER?
The architect is a fighter, the philosopher is a dreamer, and the author is feeling the world. Maybe it is time to let the author express herself more.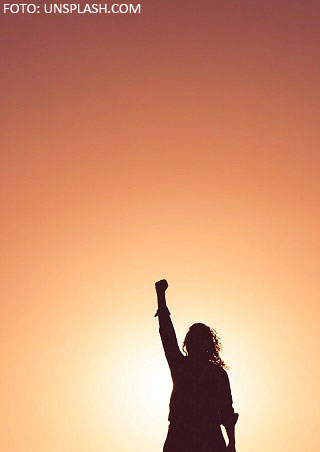 HOW LONG HAVE YOU BEEN IN SERBIA, WHAT DO YOU DO, AND HOW DO YOU LIKE BELGRADE?
I am in Belgrade since 2020, but I have been travelling to Serbia since 2018. I came here to work on the Nikola Tesla Airport Expansion, where my company assisted to the Masterplan studies and the Architecture of the expansion of the terminal building. It started with one day of technical meetings in "fren-glish", and in the blink of an eye, it turned into one weekend enjoying grill in the sun. Then I started to meet awesome people, so my work became a great time. After one week, I stayed two. Then a month. And then, it was too late. Belgrade caught me to apparently never let me go 🙂 What was next: I brought my firm 1PAX architects from Paris to Belgrade. I am here most of the time developping our company: in short I have become a Belgrader. It is strange, but Serbians remind me a lot of my hometown in Peru. Despite their numerous differences and distance between them. I feel rarely confident here. I am learning Serbian and i have discovered that people in Serbia do not have hair in the tongue and are afraid of the life without socks! Just like in my country!
WHERE DO YOU SEE YOURSELF IN 5 YEARS?
Well, from now, I am very excited about the future because we are currently designing a prototype of a Taxidrone Station, an Experimental terminal to design how passengers will use these futuristic vehicles. I see myself discussing and imagining those new realities and narratives. Perhaps creating under different forms: teaching, painting, drawing, writing a book. Five years future is really a short deadline!.
THE TOPIC OF THE OCTOBER ISSUE OF RYL MAGAZINE IS: JAM MADE OF DREAMS, WHAT ARE YOUR DREAMS THAT MAKE YOUR LIFE AMAZING?
I think that the most beautiful thing about architecture and art is their capacity to transform those dreams into narratives (art) and reality (architecture). From dreams we can invent a world which will makes us grow as individuals and societies instead of a world that stuck us to the status quo. For this reason, I feel lucky to participate to innovative and mobility projects, or when I help people to express themselves. At the end, if the project is somehow good, it is because the story we help to reveal it was amazing on the first place.