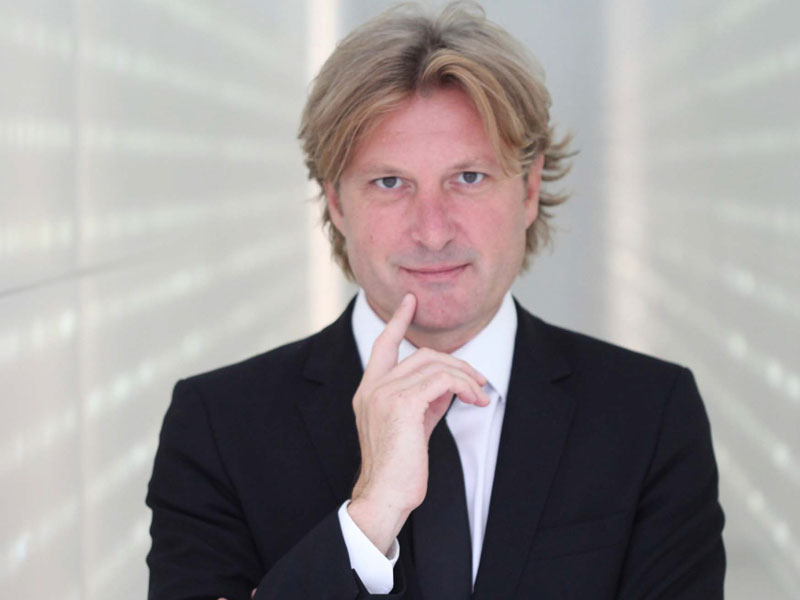 24 dec 2020

SURGERY OF THE FUTURE IN THE HANDS OF THE BEST

WORDS: MIA MEDAKOVIĆ-TOPALOVIĆ
INTERVIEW: DR PETAR DRAGIĆ
PHOTOGRAPHY: PRIVATE ARCHIVE
TRANSLATION: DEJAN VICAI

THIS IS A MAN WHERE ART AND SCIENCE MEET, WITH A DISTINCT FEELING FOR GOOD, BEAUTY, AND KNOWLEDGE. A SURGEON OF THE 21ST CENTURY IN A CLINIC BUILT ACCORDING TO THE LATEST TRENDS OF MINIMALISM, IT LOOKS MORE LIKE A SPACESHIP IN WHICH NEON LIGHTS ARE REFRACTED. DR PETAR DRAGIĆ, THE MIGHTY SURGEON, IS A SPECIALIZED SURGEON IN THE FIELD OF VENOUS PROBLEMS AND VENOUS AESTHETICS. HE HAS GAINED TREMENDOUS EXPERIENCE WITH OVER 10,000 SURGERIES, WHICH IS THE LONGEST SERIES OF SURGERIES BY THE HANDS OF A SINGLE SURGEON IN THE WORLD, AND ONE OF THE LONGEST SERIES OF SURGERIES OF A TYPE OF ILLNESS.

"DR DRAGIĆ" CLINICS IN NOVI SAD, BELGRADE, AND BANJA LUKA ARE SPECIALIZED EXCLUSIVELY IN LASER VEIN SURGERY AND VENOUS AESTHETICS (CAPILLARIES). HE IS A PIONEER OF LASER VEIN SURGERY, THE FIRST TO INTRODUCE LASER SURGERY INTO THE SURGICAL TREATMENT OF VARICOSE VEINS IN SOUTHEAST EUROPE (THE FIRST LASER SURGERY IN THE COUNTRY WAS DONE IN 2007 IN NOVI SAD). THANKS TO HIS SUCCESS AND COMMITMENT, LASER VEIN SURGERY HAS BECOME THE METHOD OF CHOICE IN THE TREATMENT OF VARICOSE VEINS. IN RECENT YEARS, AN INCREASING NUMBER OF EXPERTS FROM THE COUNTRY AND ABROAD HAVE FOUND INSPIRATION IN HIS WORK AND SUCCESS, AND THE APPLICATION OF MODERN VENOUS LASER THERAPY IS BECOMING THE GOLD STANDARD OF MEDICINE IN THE 21ST CENTURY.

THE MAN WHO INTERTWINED ART AND SCIENCE, DREAM AND IDEA, KNOWLEDGE AND LOVE, FEELING AND HUMANITY, ON HIS WAY TO THE UNITY OF THE AFOREMENTIONED. ART & SCIENCE BELONGS TO HIM IN STYLE AND EDUCATION. DR PETAR DRAGIĆ IS ONE OF THE WORLD'S BEST SURGEONS, AND NOW IN THE INTERVIEW FOR RYL MAGAZINE.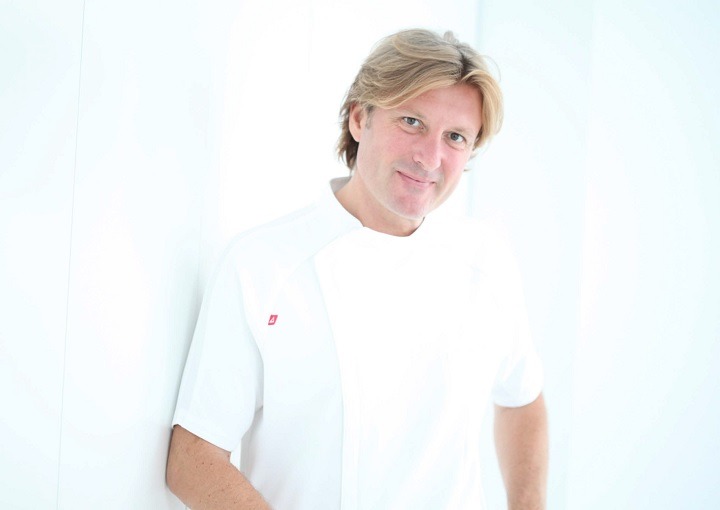 HOW DO YOU EXPLAIN YOUR LOVE FOR ART AND SCIENCE?
Medicine is one of the most humane professions because the object of work is man himself, that is, what is most important to him… and that is health. Therefore, the doctor should give his maximum to each patient as the artist does with his works. This requires not only knowledge from the book, but just like the artist, a greater degree of creativity and innovation in order for the work, and healing, to be better. That is why I consider myself, in a way, an artist too, or at least an applied artist. With each day, I progress, grow, and learn to use science in the best possible way, and I view each patient as special and in a way as my own work of art.
A BOY FROM SOMBOR, HE GREW UP TO BE A WORLD-RENOWNED SURGEON. WITH HIS "LIGHT SABER" YOU H ELP YOUR PATIENTS. HOW DOES IT FEEL TO BE AMONG THE BEST IN YOUR PROFESSION?
I really don't feel all that because all of it is happening on a daily basis, there is a lot of travel, education. Through a large number of surgeries, I have realized the shortcomings of previous surgeries, and innovation was inevitable to follow, which have helped me improve the surgery, its success and safety.
In addition to safety and how long the surgeries last, these innovations also help improve the aesthetic effects and speed of recovery. Because of that, many of my colleagues from all over the world have began to follow my work and learn from my great experience, which is measured by one of the longest, if not the longest, series of vein operations in the world.
THE LASER HAS FOUND ITS PLACE IN PHLEBOLOGY (SCIENCE OF VEINS). TODAY, NO SURGERY IN THE WORLD CAN BE IMAGINED WITHOUT IT. WHAT IS THE ADVANTAGE OF THIS TYPE OF VARICOSE VEIN INTERVENTION OVER THE OLD WAY?
The advantages of modern laser surgeries in relation to the classical one is that it ensures greater patient safety, that is less risk of the surgery itself because the surgery is done under local anaesthesia, unlike the classical way where you needed a general anaesthesiologist, and general anaesthesia. Furthermore, the surgery takes place in a clinic and the patient can get back to his activities immediately after the surgery, that is, there is no recovery period while with the old way you had to stay for a couple of days in the hospital and recovery, and pain, at home could last up to a month. With the laser method there are no cuts and scars and the process is completely painless because the vein is not removed from the body, this was not the case with the classical way of surgery because the vein was removed from the body (pulled) and the intervention was invasive, leaving hematomas, swelling, pain, and scars. In addition, the laser procedure is done under the control of ultrasound and is much more precise, making it more successful in terms of the appearance of new veins when performing the method "blindly" (usually the ultrasound examination was done by another doctor). With laser surgery, the performing doctor acts as the examiner, surgeon, and during the intervention he can constantly use ultrasound to see what he is doing.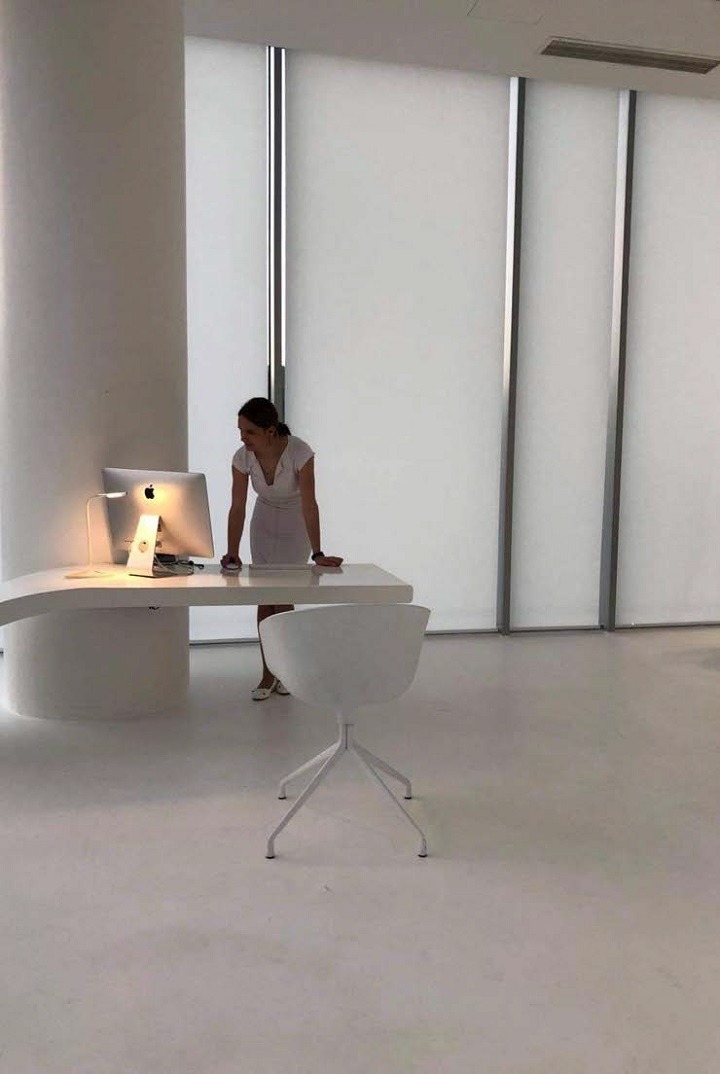 IN 2012 AND 2013 YOU WERE NAMED THE EUROPEAN LEADER IN THE NUMBER OF LASER VEIN SURGERIES. HOW MUCH DO YOU WORK PER DAY AND HOW DO YOU MANAGE TO ORGANIZE YOUR PRIVATE AND BUSINESS LIFE?
In 2014 I have received an award at the prestigious Congress of Vascular Surgeons CICE in Brazil for the largest number of interventions, and, since that day up until today, my team and I have not stopped but, we are still working at a faster pace, so that even today we are still at the top. I have visited many countries, educating doctors and many doctors who already have some experience in this field, and I can proudly say that patients in your country can get the best and highest quality surgery as well as follow-up. I have not seen so much precision and attention to detail anywhere but in our country, and that may be because I was taught to become a cardiac surgeon, where exact precision is measured in millimetres. My colleagues often tell me that I am exaggerating, but if it benefits my patients, then even that fraction, millimetre, also means something to me.
In order to achieve that I have to constantly think about it, about the material, the approach, the organization, and that requires time after the surgery or as we call it 'private time'. For me, it is hard to separate private and business life because I do not make a distinction. All my interests besides work are again in some way directed towards working in architecture, which I consider to be an indispensable part of every person's life. I use the trips I go on to further educate myself and to learn from other doctors, and to make their acquaintances, as well as to get to know their cultures.
"DRAGIĆ" CLINICS IN BELGRADE, NOVI SAD, BANJA LUKA, AND PODGORICA WHICH ARE SPECIALIZED EXCLUSIVELY IN LASER VEIN SURGERY AND VENOUS AESTHETICS (CAPILLARIES), IN ALL THESE CITIES, IN THE THESE THREE COUNTRIES, HIS CLINICS ARE ABSOLUTE LEADERS WHEN IT COMES TO MODERN VENOUS THERAPY. WHAT IS MOST IMPORTANT TO YOU IN TREATING PATIENTS IN YOUR CLINICS?
Commitment and specialization. The uniqueness of these clinics is that they deal exclusively with one problem and are completely focused on solving that one problem which people believe to be small and insignificant, and patients who suffer from that problem know how difficult it is to solve that problem, especially when it comes to capillaries. In our country, as in the world, it was believed that varicose veins are not in fact a disease but an aesthetic problem and that it should not be treated until it becomes complicated, and when it becomes complicated it is already too late. That opinion was motivated mostly by inadequate treatment or surgery that was too aggressive, so patients and doctors most often would ignore the problem.
However, with the appearance of the first laser, I adopted it and as the first pioneer in our country, one of the first in the world, I started applying it, knowing how many people are waiting for a new, better type of treatment.
Since then, every day we are working hard on improving not only surgery but also the laser equipment, giving advice to the engineers at Biolitec.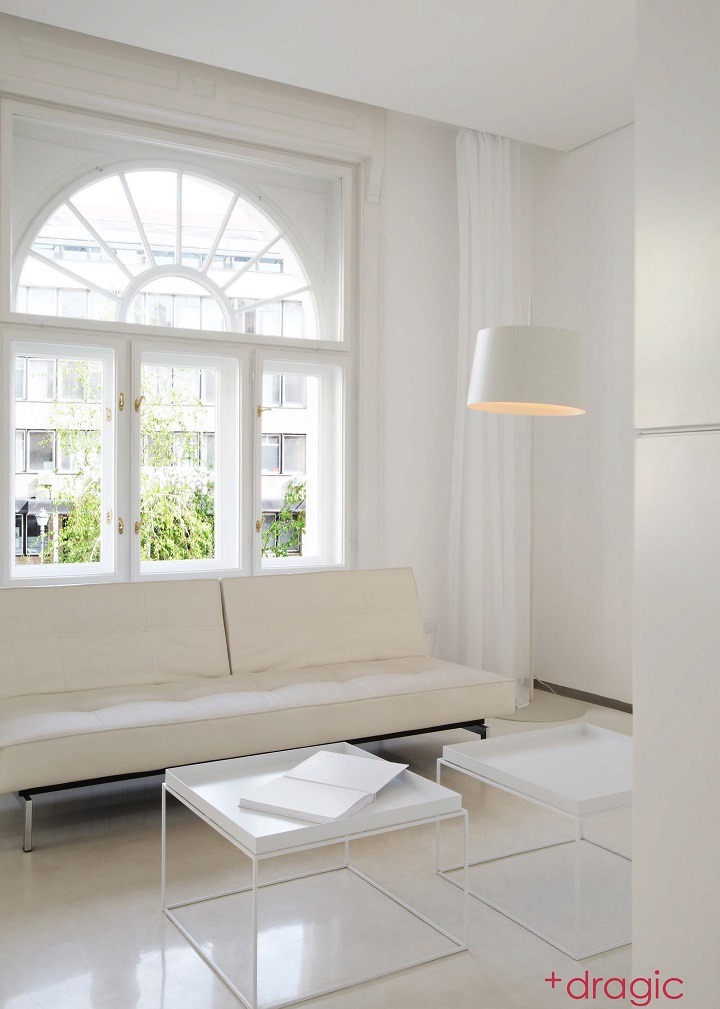 YOU ARE CREATING THE FUTURE FOR VEIN TREATMENT. HOW FAR HAVE YOU COME IN THAT FIELD?
We are currently using third generation lasers, their wavelength is now 1940nm, which gives the best possible results. Moreover, the development of probes that transfer energy to the venous wall has also gone a long way. Using state-of-the-art equipment, I am happy that with my improvements and innovations we have entered the very essence or root of the problem and that today I can do what we couldn't even come close to when we were at the very beginning.
I am also happy to live in an era of development in this field, so that we finally managed to solve the problem of capillaries with a completely new method, that I only have in Europe and many doctors are coming to our country for education. It is a method that gives better results, unlike other previous methods, which were quite unsuccessful and not only that, but left even worse results. We can say that we have closed the circle and have an ideal concept of treating veins and capillaries.
YOU ENJOY AESTHETIC GREATLY, LOVE ARCHITECTURE, ART, SCIENCE. IN YOUR CLINICS YOU HAVE ART WORKS, THE COLOURS ARE SIMPLE AND REDUCED, A DEFINED STYLE OF MINIMALISM. HOW DO YOU EXPLAIN THE EXPLOSION OF BEAUTY THAT YOU STRIVE FOR IN EVERYTHING AND THE KNOWLEDGE THAT YOU CARRY?
My clinics carry an inner message that I carry within me as well. They are white, without any superfluous lines and ambiguities. Minimalism is in itself beauty, culture, and sophistication of taste. It relieves, relaxes, and leads to another dimension. If you succeed in all that, you get a simple look that contains a seemingly invisible harmony.
It is also important for the job itself because simplicity is very much needed in work and surgery. White colour, in addition to expressing energy, light and positivity, is very important for visibility and maintaining hygiene of the space. Thematically, my clinics are always futuristic because I believe that what I am doing is the future.
THE "DRAGIĆ" CLINIC WAS NEWLY ESTABLISHED IN BANJA LUKA. WHAT ARE THE CAPACITIES AND HOW DID YOU ENVISION IT?
It was the last one designed and therefore as the latest it is also conceptually the most modern. I am especially proud of it because it is my conceptual solution. I am also proud of the clinic in Novi Sad which is a project of the architectural studio "Fluid" and architect Djordje Gec who won several of our most prestigious awards (Serbian Biennale of Architecture in Belgrade 2016 for the best interior design in Serbia). The project has been published in several of the world's most famous magazine, such as "Dezzen" etc. The clinic is also an inspiration to many doctors around the world.