WORDS: OLGA LUNA
PHOTOS: ANTON WELT
Hello, my dear friends!
I'm Olga Luna, a private yoga instructor in Belgrade, Serbia. I was born in Moscow, Russia, 43 years ago. In 2017, I visited Serbia for the first time and fell in love with the people, the country and the culture, so I moved here.
I am certified nationally and internationally as a yoga teacher with many years of experience teaching various yoga styles such as Vinyasa, Hatha, Yin, Power, along with Pranayama (mindful breathing) and meditation techniques.
I founded the Detox Yoga Project for some of the best hotels in the world that promote a healthy lifestyle. This unique project serves as an incredible turning point for people to understand and start listening to their bodies, leading to a longer and more joyful life.
Also recently I started to teach yoga instructors in various hotels around Asia.
I offer private yoga classes for all levels and styles.
My greatest passion in life is helping people through teaching yoga. I'll ensure that you get the best results from each of my classes.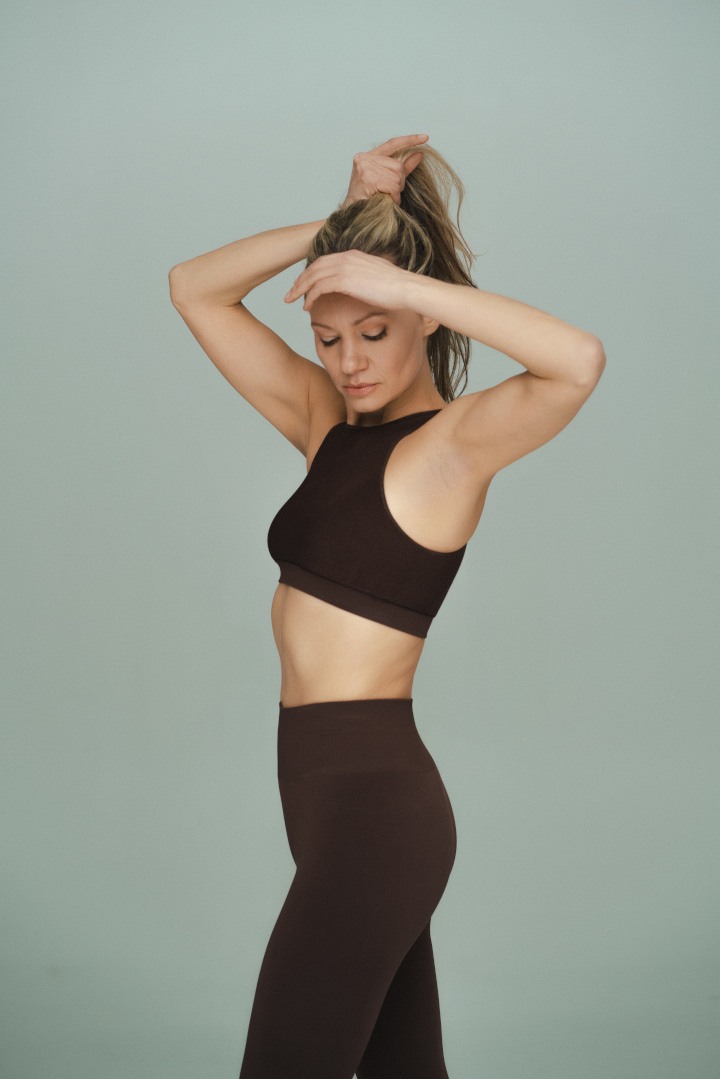 WHAT IS YOGA?
Yoga is a holistic practice that harmonizes the body, mind and spirit. Through a combination of physical postures, controlled breathing and meditation, it creates a powerful sense of balance and well-being.
The word "yoga" is derived from the Sanskrit root "yuj," which means to join or unite. Through the practice of yoga, we seek to find harmony within ourselves and with the world around us.
YOGA IS FOR YOU, JUST AS YOU ARE
One of the most common misconceptions about yoga is that you need to be incredibly flexible or already fit to start practicing. This couldn't be further from the truth. Yoga meets you where you are, and each pose can be modified to suit your comfort level. Whether you're a beginner or an advanced yogi, the practice is about progress, not perfection.
THE BENEFITS OF YOGA FOR EVERYONE
One of the most beautiful aspects of yoga is its inclusivity. It doesn't discriminate based on age, body type, or fitness level.
Let's explore some of the incredible benefits that yoga can bring to your life:
Improved Flexibility: Yoga gently stretches your muscles and improves joint mobility. Over time, you'll notice increased flexibility, making everyday movements easier and more comfortable.
Enhanced Strength: Yoga builds strength, not just in the muscles but also in the core and stabilizer muscles, supporting overall body strength and balance.
Stress Relief: In today's fast-paced world, stress is a common companion. Yoga provides a sanctuary of tranquility helping you find peace amid the chaos. Breath-focused practices and relaxation techniques are powerful stress busters.
Better Posture: Yoga emphasizes awareness of your body and encourages proper alignment. This awareness translates into improved posture, reducing the strain on your spine and promoting overall well-being.
Mindfulness and Inner Peace: Yoga isn't just about physical exercise; it's a journey inward. Through meditation and mindfulness, you'll discover a deeper connection with your inner self, leading to a more peaceful and centered life.
Pain Management: Many individuals find relief from chronic pain through yoga. Gentle stretches, targeted poses, and mindful movement can alleviate discomfort and improve your quality of life.
Boosted Energy: Regular yoga practice revitalizes your body and mind. You'll experience increased energy levels, allowing you to tackle daily challenges with enthusiasm.
OVERCOMING COMMON CONCERNS
Let's address some common concerns that might be holding you back from trying yoga:
I'm Not Flexible: Perfect! Yoga is a journey to improved flexibility. You don't need to be flexible to start. With consistent practice, you'll notice gradual improvements.
I Don't Have Time: Even a few minutes of yoga each day can make a significant difference. Find moments throughout your day to stretch and breathe. It's a gift you give yourself.
I'm Not in Great Shape: Yoga is a gentle and non-judgmental practice. It's perfect for improving your fitness at your own pace, without the pressure of comparison.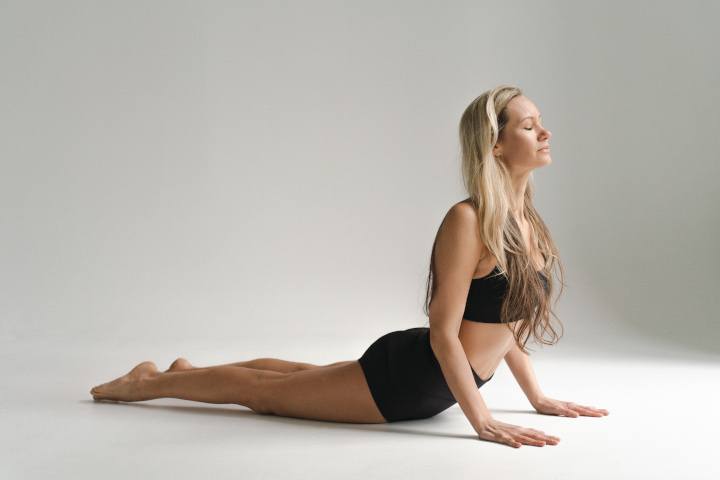 YOGA IS A JOURNEY
Remember, yoga is a lifelong journey, not a destination. It's about the process, the exploration and the growth you experience along the way. Embrace the practice with an open heart and an open mind, and you'll find that it has the power to transform your life in wonderful ways.
PRIVATE AND IMPACTFUL
My private exclusive one-on-one yoga classes nestled in the picturesque oasis of Belgrade – Dedinje, where nature's tranquility envelops us. No group distractions here – my focus is solely on you. With years of practice I understood how complete dedication improves the results tremendously.
My classes are tailored to your specific needs and preferences, suitable for first-timers to advanced practitioners. I carefully adjust and fine-tune every practice to my every student to achieve the most valuable results every time.
So, whether you're looking for physical health, mental clarity, or simply a way to connect with yourself, yoga is here, waiting to welcome you. It's a gift you give yourself—a path to radiant health, balance, and a more harmonious life. Start today and witness the beauty of yoga unfold within you.
Namaste!