WORDS: MIA MEDAKOVIĆ
INTERVIEW: ADRIAN DE GROOT
PHOTOS: ADRIAN DE GROOT
BELGRADE (AND SOME OF SERBIA) AS SEEN THROUGH THE EYES OF A DUTCHMAN ADRIAN DE GROOT, PHOTOGRAPHER WILL HOLD HIS PHOTO EXHIBITION/SALE "BEL­GRADE (AND SOME OF SERBIA) AS SEEN THROUGH THE EYES OF A DUTCHMAN" WILL TAKE PLACE AT THE PETER LUBARDA LE­GACY, ILIČIĆEVA 1, IN DEDINJE, BELGRADE, DOWNSTAIRS, FROM OCTOBER 1 – 15, 2021. THE CLUB/CAFÉ STAYS OPEN TILL 23:00 HO­URS EVERY DAY.
ADRIAN WAS BORN IN THE NETHERLANDS, BUT MOVED TO THE UNITED STATES IN HIS EARLY TWENTIES, WHERE HE STUDIED WITH A SCHOLARSHIP AND LATER WORKED. UPON RETIREMENT, IN 2017, HE CAME TO BELGRA­DE WITH MY SERBIAN PARTNER. SHE LABELS HIM AS A RENAISSANCE MAN, BECAUSE HE STUDIED MUSICOLOGY (PH.D.), HELD JOBS AS A PROFESSIONAL MUSICIAN, AS AN EDI­TOR AND PHOTO EDITOR FOR A MONTHLY MAGAZINE, AS A PHOTO ARCHIVIST, A GRAP­HIC DESIGNER AND WORKED FOR SCHOOLS AS WELL.
HE EVEN WROTE A 300-PAGE BOOK ABOUT NUMBERS OVER A 20-YEAR SPAN, AND LIKE STUDYING SPIRITUAL AND NATURAL HEAL­TH TOPICS. HIS MAIN LOVES ARE MUSIC (HE STILL PLAYS A VARIETY OF KEYBOARD IN­STRUMENTS ON A DAILY BASIS) AND PHOTO­GRAPHY, WHO TAKE TURNS IN IMPORTANCE EVERY YEAR. RIGHT NOW IT'S PHOTOGRAP­HY AND PRINTING HIS OWN IMAGES, OF CO­URSE!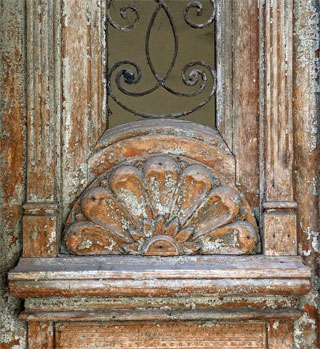 AS A DUTCHMAN IN BELGRADE, HOW DO YOU FEEL?
Belgrade and Serbia is still kind of new to me; even after four years being here. There are so many things to discover and to adjust to; I feel I have just gotten started. An ongoing adventure for the creative in me, as well as discovering the entire cultural scene in this city and beyond. Learning the basics of its very difficult (at least to me) language and Cyrillic writing! Serbians are generally very nice, friendly and helpful here, and this warms my heart. They love to laugh, eat well, talk a lot and have fun! So I feel good, while still also adjusting to how things are done here; which can be a little frustrating at times (like dealing with the post office).
WHEN DID YOU TAKE UP PHOTOGRAPHY AND WHICH PLACES DID IT TAKE YOU TO?
In my teens, I started with black and white film loaded into my dad's old Kodak Brownie 6x9cm camera (which I inherited), and got my first SLR, an East German Praktica with a 50mm Carl Zeiss Jena lens when I was about 16 years old, and even developed and printed my own b/w negatives. Looking back, I was really still learn­ing, and all my life, with my love and enthusiasm for photography, read a lot, and taught myself but always followed my own style, while travel­ling around the world. I have been to so many countries; too many to list here!
WHAT ARE YOU EXHIBITING IN YOUR NEW EXHIBITION? WHAT IS BELGRADE LIKE THROUGH YOUR LENS?
When I first came to Belgrade I was shocked to see how many buildings are in dire disrepair, yet retain reminders of how glorious they once looked; in some sense, I started to document and isolate these leftovers, before they may be gone forever (like "Epigenia" at Resavska 25, which still upsets me). I also tend to look at many things that I believe the average Belgrader may take for granted. I look at the top of buildings, were much beauty is hiding, for example. I am also very tall and perhaps this has some effect on how and what I see.
Thus most of my photography in Belgrade is architecture oriented, but often also with an ar­tistic twist to it. For example, sometimes I dra­matize a sky for visual effect, or do other things in Photoshop to enhance or alter an image's im­pression. I also make total abstracts from single images, and then you don't know anymore what the original looked like! These are not included in this exhibit.
I expect a lot of non-Serbian friends attending the opening, and one of my friends suggested that I prepare mementoes to take back to their home countries; so I did, but they won't be your typical picture postcard type of images. That's really not my style.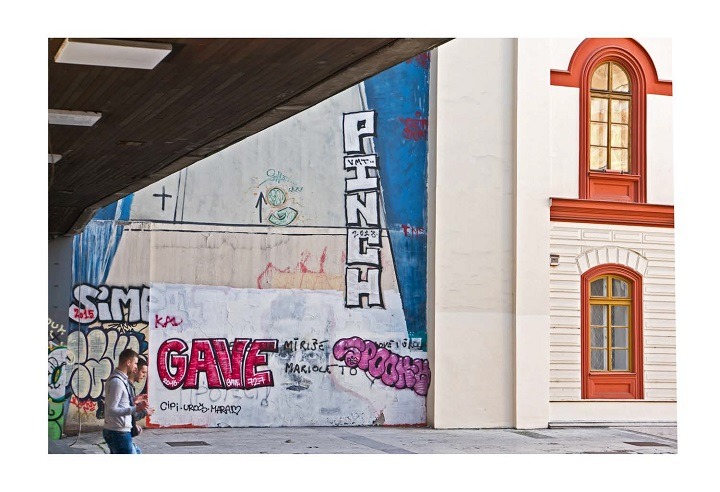 AFTER THE EXHIBITION, WHERE CAN ART ENTHUSIASTS TAKE A LOOK AT YOUR PHOTOS?
I have made many prints from beautiful landscape scenes in other places, especially in the United States rural areas, such as Colorado, Maryland and the Virginias and at the gorgeous National Arboretum in Washington D.C. and the Aquatic Gardens there. And also in many other places I've been. These include fairly large pan­oramas. After all, I process and print everything myself on archival matte paper on a 43-cm wide inkjet printer.
I own a little house on Krunska 11, and probably in November, I plan to open my own gallery there, with the plan of donating some of the proceeds of sales to noble causes to help people in need. Of course, anyone can meet with me privately anytime and I'll gladly show images they may be interested in. My email is adriandegroot@yahoo.com; and I have some images on a website for previewing as well: https://adriandegroot.smug­mug.com.
WHAT WOULD YOU LIKE TO PHOTOGRAPH BUT YOU HAVEN'T SO FAR?
Oh, more of Belgrade and all of Serbia for sure! In short, actually wherever my travels take me, and catches my eye. Plans are for travel to Prague, Vienna, Italy, you-name-it, as well the United States and The Netherlands when I go back for a visit. If only this nasty Covid would go away soon! I am also interested in pursuing dif­ferent approaches, such as what is called "street photography" involving people, because, as an artist, it's only natural to look for new ways to express and discover. Try a new camera, for ex­ample. Move to digital full-frame or even digital medium format. And get into macro photogra­phy as well. And photograph Belgrade at night a lot more. Endless possibilities, really!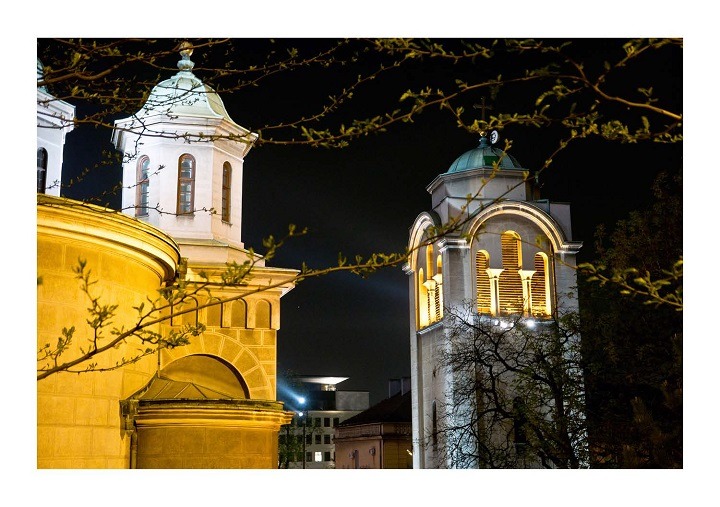 WHAT DOES PHOTOGRAPHY BRING INTO YOUR LIFE?
Photography is about finding a resonance and synchronicity between your own heart and soul and what you see and discover outside of yourself. The two then become one when you press the shutter. There is an incredible joy, a zen if you will, in taking photographs, even if I know very well what I shoot might never become a print. The process and the final product are equally exciting.
A certain energy enters my heart and even body when I photograph and go on that adventure of discovery. It's an inner urge to express as well as experience myself with a camera in my hands in front of my eyes. This is a creative process that gives me tremendous satisfaction and energy.
I always look for the beauty in things, and try to uplift those who look at the final printed image. Also, I cannot imagine just taking photographs without ever printing anything. I have a T-shirt with the slogan "Print Your Legacy" and I believe in that with all my heart. And I have boxes and boxes full of large and smaller prints to prove that!
WHERE AND HOW DO YOU SEE YOURSELF IN 5 YEARS?
Oh that's difficult to say. Many photogra­phers dream of fame and fortune. I am too old for that, haha. No, I simply dream to giving more and more pleasure and satisfaction to the people who get hold of one or more of my prints. Some of my prints are already internationally spread, and that's a very satisfying feeling. Because sharing happiness between people is more im­portant to me than money or fame. Let those be means to an end, not an end in themselves. The end is that I hope to see myself as a person who is more and more recognized as providing beau­ty in a largely troubled and here and there also ugly world. My goal is to uplift the positive, the good, the beautiful, and to promote peace and love between people. I hope to do that both with my concerts and with my photography.
On the physical side of things, my dream is to print even larger by acquiring a 24-inch (ca. 60cm) wide printer as to me the slogan "the big­ger the print, the better!" holds very true. The vi­sual impact is then much more exciting.
Of course, I hope that my own gallery will still be "open for business" in 5 years and continue to provide delight and thus make a difference!
Thank you so much!