WORDS/PHOTOS: MIA MEDAKOVIĆ-TOPALOVIĆ
INTERVIEW: MILICA LUNDIN
THE INTERNATIONAL WOMEN'S CLUB OF BELGRADE (IWC) HAS EXISTED FOR MANY DECADES, THOUGH FOR MOST OF THAT TIME IT WAS UNDER A DIFFERENT NAME. THE CLUB WAS REGISTERED AS AN NGO IN 2011. THE IWC HAS FOR 17 YEARS BEEN ORGANIZING A CHARITY BAZAAR AND HAS MANAGED TO COLLECT SO FAR 585,000 EUROS AND TO DISTRIBUTE IT TO PROJECTS SUPPORTING THOSE WHO NEED HELP THE MOST IN SERBIA. THE BAZAAR WAS ALWAYS WELL ATTENDED BY THE PEOPLE OF BELGRADE AND HAS BEEN SUCCESSFUL IN THAT RESPECT. THE BAZAAR WILL NOT BE HELD THIS YEAR BECAUSE OF THE COVID 19 PANDEMIC, HOWEVER ANOTHER FUNDRAISER WILL REPLACE IT. MILICA LUNDIN, PRESIDENT OF THE INTERNATIONAL WOMEN'S CLUB OF BELGRADE WILL PRESENT THIS NEW PROJECT IN THE RYL MAGAZINE.
FOREIGNERS WHO LOVE BELGRADE, WHO ENJOY GETTING TO KNOW IT AND EXPLORING IT, ARE WRITING ABOUT THEIR OWN VISIONS OF BELGRADE AND THEIR IMPRESSIONS. WE HOPE THE BOOK WILL BE IN YOUR HANDS BY THE END OF THIS YEAR.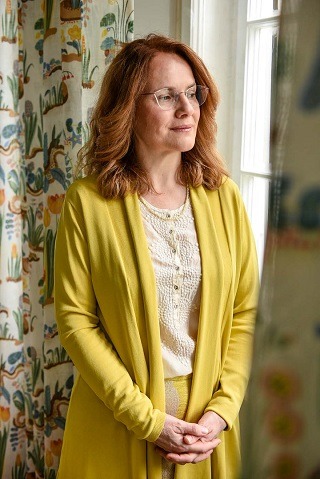 HOW DID YOU COME UP WITH THE IDEA FOR THE BOOK "BELGRADE THROUGH THE EYES OF FOREIGNERS"?
Once we came to understand that Covid 19 would bring limitations to our Bazaar in terms of the number of visitors and therefore insufficient income, and that it wouldn't feel right in a time of crisis to ask for donations in goods, as we usually do when we start our planning of the Bazaar, we realized that we must rely on our own resources. It occurred to us that our cultural backgrounds, life experience and knowledge are not such an insignificant resource: Our members are smart, well-educated, and interesting ladies who have a lot to tell and to share. So, we figured, why not collect their thoughts about Belgrade in one book and see who would be interested to read about it and buy such a book. The decision came from the Executive Board and was approved by the Charity Committee of the Club.
WHO HAS BEEN INVOLVED IN THE CREATION OF THE BOOK?
A group of us is working on this book together, and we call it the "editorial team". The manager of the project is Christina Czettl, our Vice President. The main coordinator is April Scott, secretary of the IWC. The editor is Mr Adrian de Groot, and some of translations to Serbian are being done by Lea Kummer, the registered representative of the IWC. I am heading the editorial team and you, Mia Medaković-Topalović, are our angel photographer. We are also privileged to have a group of volunteering consultants for translation, proofreading and the checking of historical facts. All of us are working pro bono. Of course, none of this would be possible were it not for our fantastic group of authors. There will be 23 articles in the book.
ONCE THE BOOK IS PUBLISHED, ALL THE INCOME WILL GO TO CHARITY?
Correct! We are saving the income from the book the same way we do each year with the income from the Bazaar. Everything will be deposited into our separate charity account and will thereafter distributed to the candidate NGOs who apply to our call for projects. The decision about the distribution is made by the Charity Committee, which consists of 5 five very experienced ladies. The theme of this year's tender is Covid-19 relief actions. I have to add that there wouldn't be any publishing had we not had help from our generous sponsors, among which the biggest is food chain LIDL and handicraft gift shop NONNA Handmade. Of course, we are still open to receiving more sponsors to cover printing costs as much as possible.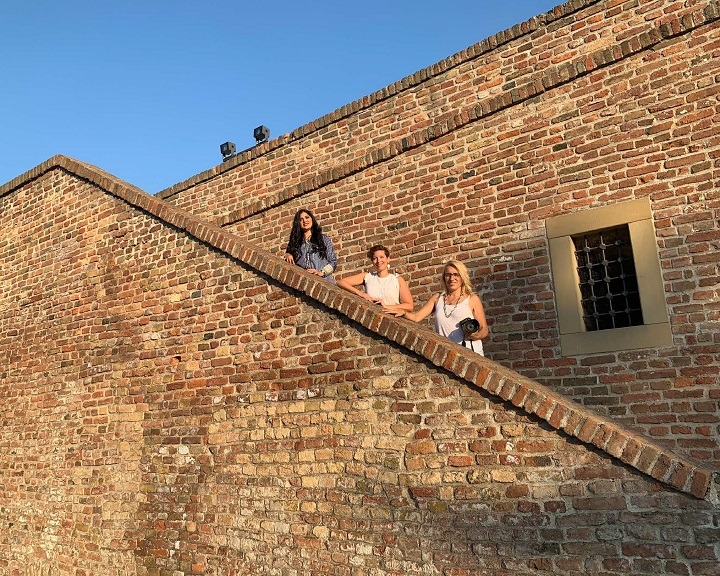 WHO ARE THE AUTHORS, AND CAN YOU BRIEFLY TALK ABOUT WHAT THEY WROTE?
Of the 23 foreign authors, a couple of us were even born in Belgrade. A few authors are wives of Ambassadors and still others are ladies who came to Belgrade from distant countries to marry Serbian husbands, ending up here for a great number of years. Our primary intention was for each of them to describe a spot, a place, a street or a district which they have come to love and to explain their personal reasons for that. It could be a place of distinct geographical or architectural beauty, or just a bench in a park. The texts sometimes surprised us with their warmth, and spontaneity or with knowledge incorporated in them. It seems that our ladies managed to find out a lot about history, culture, and other fascinating facts about this city. There are a few atypical texts too, which deal with certain cultural or artistic interests of our writers. They are spicing up the book with their colourfulness.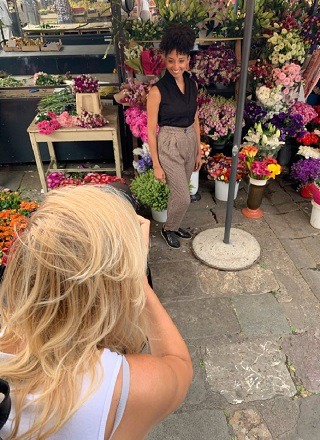 WHICH PLACE IN BELGRADE IS YOUR FAVOURITE THAT YOU HAVE CHOSEN TO WRITE ABOUT?
Oh, there are so many special places of mine from different periods of my life in Belgrade. Some are very personal or a bit melancholic. I chose a happy place to write about though, one from my childhood and later a favourite place of my late brother. It is a Ski- slope at Košutnjak.
WHAT DO YOU EXPECT FROM THE PUBLISHING OF THE BOOK?
First of all it was important to stay active and give our club members a goal in this time of crisis, a project around which they can join forces and cooperate, since we are not able to meet a lot and spend as much time together as usual. When the book is printed and ready for sale, we will hold in our hands a souvenir, an appropriate gift for those who are leaving Belgrade after some years of life here and also an introductory guide-book for those who are to settle in Belgrade as members of the diplomatic and business community. In addition, we hope this book will be a suitable protocolary gift that gives insight into the life of a wife of a diplomat or foreign businessman in Serbia.