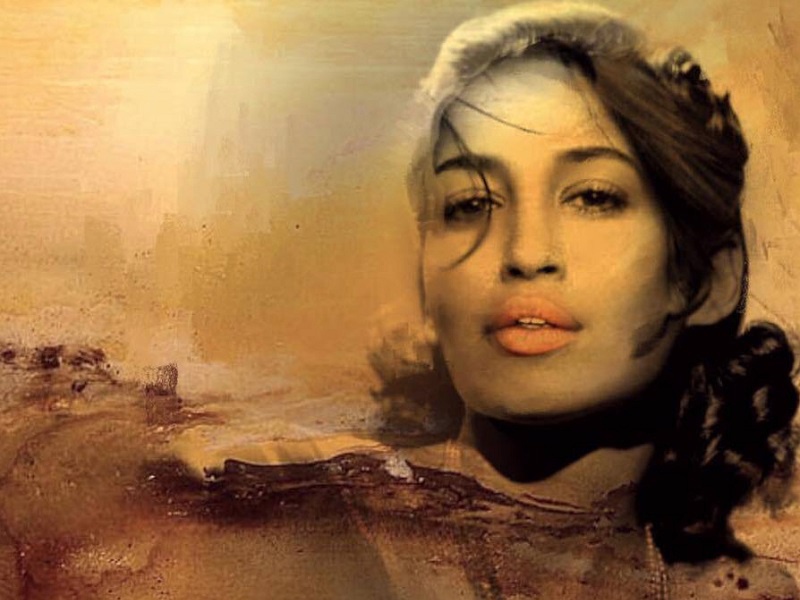 16 sep 2017

YOUR IMAGE HAS THE POWER TO CHANGE THE REALITY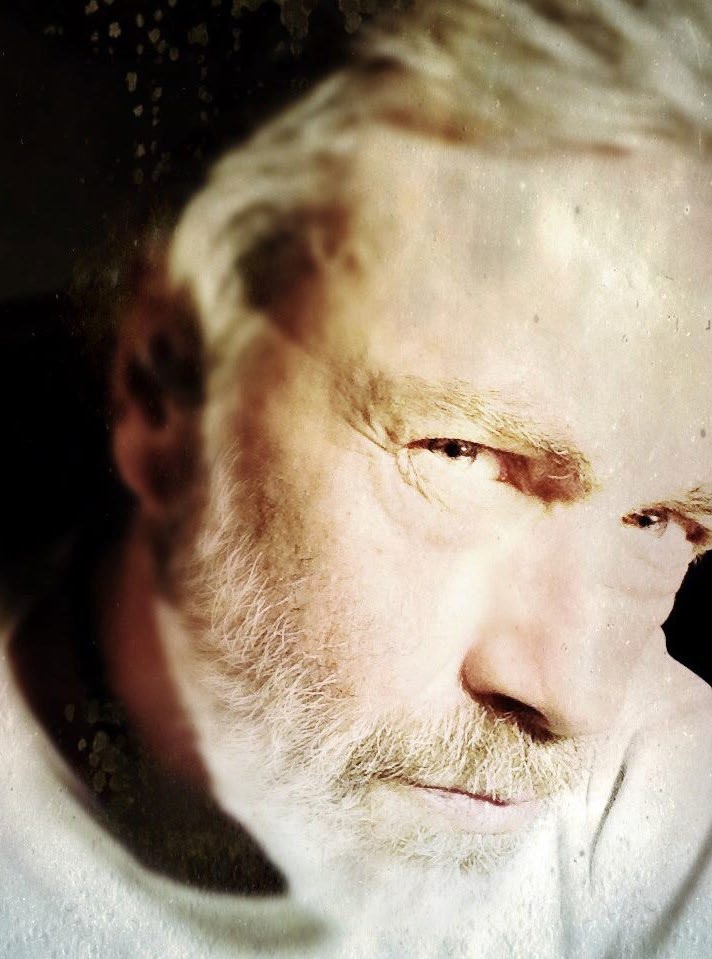 WORDS: ANIMA MUNDI
PHOTOS: FROM PRIVATE ARCHIVE ANDREA BIGIARINI
PHOTOGRAPHERS: LEON WILLIAMS, MIKE BOWERS, THÉRÈSE CHERTON, ROSABEL MARTÍNEZ PINZÓN, ROGER GUETTA, BONOBO STONE, CLINT CLINE, ANDREA KOERNER
ANDREA BIGIARINI, DIGITAL AND ANALOG ARTISTS, FOUNDER OF THE NEW ERA MUSEUM, PRESIDENT OF THE FIPA FLORENCE INTERNATIONAL PHOTOGRAPHY AWARDS IN FLORENCE.
HOW DID YOU GET THE IDEA TO CREATE THE NEW ERA MUSEUM?
The idea of creating the New Era Museum came to me in 2011. It›s been for 4 years that I›ve been attending various iphoneographic groups on Flickr, EyeEm and Facebook and I understood that what it is not just a community of creators all over the world but a real new international art movement. In December 2012, I decided that all those thousands of works that circulated on the net should be collected in a common house, so I personally wrote to each artist to invite them to take part in the New Era Museum. I must say that the response was positive and beyond expectations. About 150 artists supported my strange idea of setting up a museum with their work. I also decided to create galleries dedicated to the most common types of photography (selfie, street photography, black and white, landscapes etc.) on EyeEm and assign a curator to all of them. Every 15 days, the curators would choose the most significant works to be included in the New Era Museum. That was how everything was born. A democratic and decentralized creature.
WHAT IS THE MISSION AND THE MAIN GOALS OF THE NEW ERA MUSEUM?
The New Era Museum (NEM) incipit is: 'Your image has the power to change the reality'. We are constantly flooded with certain media about negative information that affects the quality of our lives: wars, economic crises, poverty, homicides, violence and so on – information that represents the worst side of life and humans. A continuous sequence of negative images has great impact on people and I am convinced that this is a tactic to instill fear and social divisions. In short, art, especially the popular one (iphoneography), has the duty to balance this negativity with the same weapons (images) to bring harmony into society. The mission of NEM is to give everyone the opportunity to express themselves through that phone the we all have in our pockets to pack personality visions and distribute them on the net. For the first time in history, we have the opportunity to create an opera and make it available to the world, without filters, without censorship, without intermediaries. You can do this with the phone you always bring with you. Use it to improve the world with your visions.
The secondary mission in NEM is to bring these images in real mode, to show them to people through exhibitions and events. We live a part of our lives in 'digital networks' (Internet Network), but our real life is 'analog'. I did not want these hundreds of thousands of works to remain locked on the net, I wanted to release them and make them available to the public. That›s how I thought of creating a series of exhibitions and events to engage people and tell them again. 'Look at these prints, they›ve been made with a phone. Hey, bro, you can do the same, too! '. In 2014, the Kansas City›s NEM exhibition inaugurated a number of events around the world to arrive at Equinox Experience in 2017, my latest project where music and photography are fused perfectly.
YOU ARE THE FOUNDER AND CREATE A NEW CONCEPT OF IMMERSIVE PHOTO EXHIBITION DEDICATED SOLELY TO THE MOBILE ART. WHAT DOES IT MEAN?
Well, when using a new media, you also have to design new ways of presenting these contents. The phone has cannibalized the computer, the television and the camera (just to mention the most important). The way of presenting these contents produced with your phone must be cannibalized by the cinema and the museums to give the public total experience. The true 'art' (which is a word I hate, along with 'artist') must be a 'diffusion' of a 'perception' and, therefore, directed only to people. It must also contain innovative technical innovations and intuitions. In a nutshell, when I talk about immersive experience, I mean, a way of presenting this work in a new and engaging sensitive experience as I've done with Equinox Experience.
THE EQUINOX EXPERIENCE WAS THE BIG ARTISTIC PROJECT OF FIBA E NEW ERA MUSEUM.
Yes, Equinox Experience is one of my dreams come true. I had been invited by Crossmedia to see their show on Gustav Klimt and soon I realized that this way of presenting things would be the future. As I said before, a perfect hybridization between 'cinema' and 'museum'. Cinema, because Experience has been screened on 9 high 13 meter screens. Museum, so that the public could move and admire works on these giant canvases. In museums, however, there is a 'distance' between the work and the observer, in short, an environment for 'intellectuals' where the average man feels lost and ignorant. The ugly aspect of the museums is that they look a bit like churches. As soon as you come in, you feel like a sinner 🙂 I also wanted to add the 'concerto' component to it and, to do this, I explained my project to the musician Marco Testoni (award for 2016 as Best Italian Composer and creator of fantastic soundtracks for movies). I called him and said, 'Marco, I've got an idea.' He replied, 'Do not even explain it, we'll do it!' I thank Marco Testoni for choosing to live totally unplugged with his Hang. What came out was a wonderful thing, not so much for me, but I was checking if everything worked perfectly but for the public. Someone, I do not remember who, he said, 'I was kind of hypnotized by the hundreds of images that were projected on the screens and the music that increased their perception. I did not understand anything, but it was an exciting and profound experience.'
WHAT IS THE NEXT PHASE OF THE EXHIBITION?
The next stage for Equinox Experience is to bring it to other countries, to other cultures, totally different from the Italian, to see the impact on the people of those places. I›m working with Linda Hollier, a photographer who lives in the United Arab Emirates, to bring Equinox to Dubai in March 2018 during the month of art. It will not be an easy thing but I love challenges. The evolution of Equinox towards the end of 2018 will be even more immersive. I›m studying how to project immages onto holograms by inserting 3D environments but I do not want to reveal anything else 🙂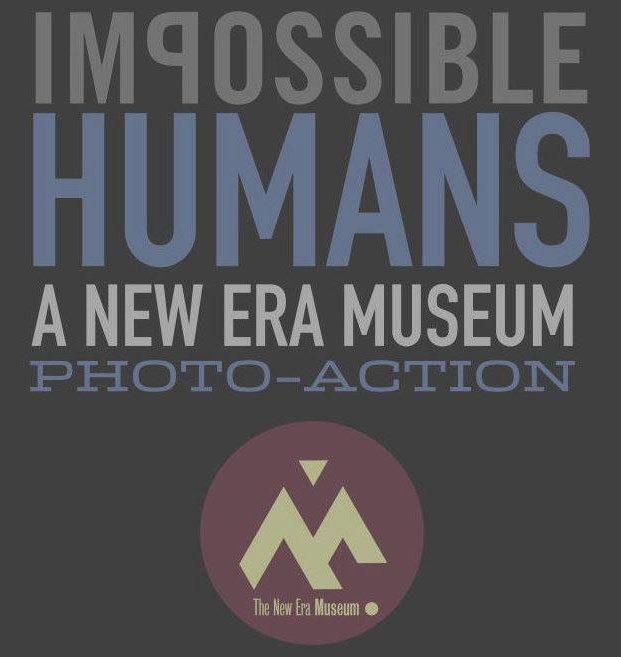 WHAT IS THE IDEA OF IMPOSSIBLE HUMANS PROJECT?
Impossible Humans is a project that I love because I love people. Impossible Humans was born in 2015 during FIPA and has evolved to date with tens of thousands of works sent by photographers all over the world. The theme is simple and it's: 'Photograph, the human side of ordinary people out of standards.' The idea comes from a phrase by Andy Warhol: 'Labels are for cans, not people'. The main goal of the Impossible Humans project is to focus on a single person in order to enhance uniqueness and singularity, harmoniously placing the subject in his/her own environment, following the key component of the mindset that dominated the European culture from the Middle Ages to the bossoming Renaissance. In short, the idea is to portray individuals detached from mass standards, cataloguing and divisions created by social, cultural and religious identities. To place a single person into a perfectly multi-ethnic and multi-cultural environment. Thus, Impossible Humans revolves around the portraiture of people; their uniqueness and personalities, enhancing our awareness of being each and every human in every respect, each with our own flaws, passions, emotions and dreams.
Impossible Humans is articulated in 2 main forms:
Photo Happenings held in clubs or public spaces where people with interesting or peculiar features are photographed.
Real-world Exhibitions will be held in a number of Art Galleries and other venues in the cities around the world. Curated selections of photographs taken during the the Photo happenings will be shown here in the form of original works, prints and enlargements.
I want to reveal a secret to you. I think many people are losing their human side. They exchange their humanity for objects. Unbridled consumerism and globalization are decimating the human race. Sorry, I did not want to make a gloomy speech, because I'm positive by nature. I do not know if your countries are the same but here, in Italy, people are losing that 'divine creative madness' to become "'erious citizens', 'bored consumers' or 'repentant sinners'. Impossible Humans wants to catalog the latest human specimens. I would love to bring Impossible Humans to the Balkans, I think there are still many real humans there!
In your artistic expression you like to combine visual art, music, photography. Do you think that the multimedia show is more powerful than other forms of art?
I t hink i t›s a lways a m atter o f a m ix o f perceptions, because music, visual art and photography combine perfectly better than other arts. Think of combining sculpture with writing or architecture with dance, maybe it would be more difficult. I think that the eye and the ear work best merged in multimedia. In these video / audio experiences, the images are reinforced by the vibrations of music. I can not imagine the pictures without associating them with sounds, perhaps because when I look at something, I try to perceive the sound of the environment or the sound that comes from a picture or a painting.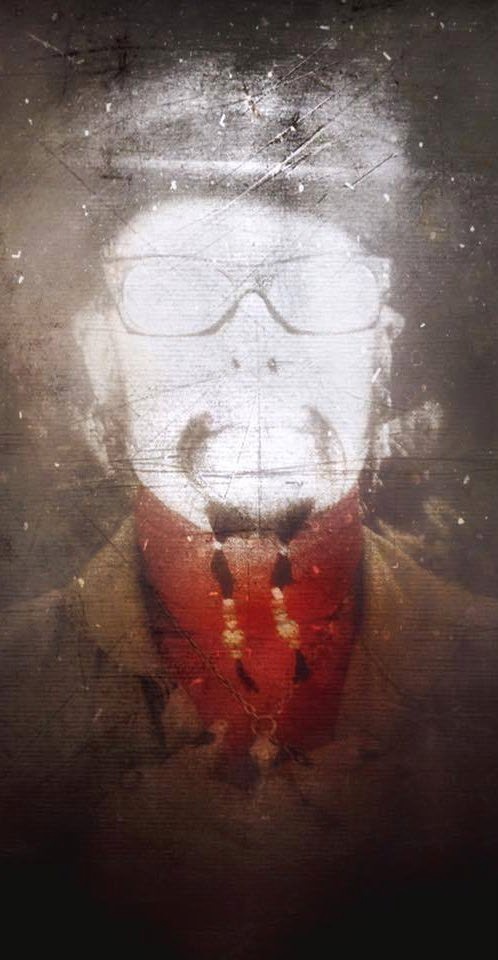 WHAT IS THE NEW TYPE OF PHOTOGRAPHY?
Good question, which I may not be able to give you a precise answer to. I can assert that photography must be a mirror of both the society and its age, and must speak about life in many aspects. The problem is that photography is a subjective experience, as our personal reality is different from that of others'. I do not think I can easily define what the new type of photography is, but I think it›s heading more and more towards painting. Maybe we›re fed up with the coolness of the digital image with no soul, too perfect, without any external interventions. Here›s the definition: 'Analog photography is without any chemistry or alchemy.' The iPhoneography adds chaos to the rigidity of digital photography. The iPhoneography is reversing the trend of the ‹90s by showing imperfections in what would be totally devoid of them. To do so briefly: The New Photography is revolution in the Classical Photography – in subjects, shots, in the treatment of colors and shapes. For this reason, iPhoneography and its Movement will appear in the books of the history of art. It is the only artistic movement in the world, along with the Street-Art of our time.
THE MAIN TOPIC OF THE SEPTEMBER ISSUE OF RYL IS 'FOCUS'. WHAT IS IN YOUR FOCUS THIS FALL?
My Focus? A very difficult question … Ok, to devote more time to what I want to do from an artistic and personal point of view but, at the same time, continue creating new events, new exhibitions. I will try to divide myself into two parts: one for Andrea and the other for the rest of the world. A question you are asked in writing workshops is: 'The world is ending tomorrow and you will remain the only human on earth. Will you continue writing your novel?'. The answer you have to give is 'No. I'll stop writing that novel because I will not have any readers.' If they have given us a talent, passion, amplified sensibility, I think these talents should be used to improve the society with what your mind can produce, with your work, your works, and your dreams.
Before finishing this interview, I want to thank you, Mia, for this opportunity to express myself in my imperfect English.
'Never stop dreaming because dreams are not just dreams but reality that you have the ability to materialize. Reality is merely the product of a collective dream.'