TEXT AND PHOTOS BY ANNA SERRANO
ENGIN DAL ONE DAY DECIDED TO CHANGE HIS LIFE. HE RESIGNED FROM THE INTERNA­TIONAL COMPANY HE WAS WORKING FOR SINCE MANY YEARS AS A PRODUCT MANA­GER IN ORDER TO DEVOTE HIMSELF TO ART AND TO THE ART OF CALLING. HE BECAME SESLENEN ADAM, HIS STAGE NAME, WHICH IN TURKISH MEANS "THE CALLING MAN". CA­LLING WHOEVER WANTS TO HEAR AND LI­STEN. ALL HIS WORK IS IMPREGNATED WITH POETRY AS AN INSTRUMENT OF SALVATION.
MINIMALIST VOCALIST, VOICE GIVER, WRI­TER, POET, COLUMNIST, RADIO PROGRAM­MER, YOUTUBE AND PODCAST MODERATOR… HIS ALBUM DEHLIZ, AND HIS SINGLES BEN YOKSAM, KIMSENIN GÖRMEDIĞI AND HER ŞEY SEN DE GIZLI ARE A GIFT TO THE WORLD WITH HIS PROFOUND AND SERENE VOICE.
THE HOMER'S SIRENS IN THE ODYSSEY PO­SSESSED A HEAVENLY VOICE THAT WOULD DRIVE ANYONE WHO HEARD THEM CRAZY. MANY SAILORS PERISHED IN THE WATERS JUST TO LISTEN TO THEIR SEDUCTIVE SON­GS. ONLY ONE MAN MANAGED TO ESCAPE: ULYSSES, KING OF ITHACA. SESLENEN ADAM IS SEDUCTIVE LIKE HOMER'S SIRENS BUT THIS TIME WITH A PRAISEWORTHY PROJECT: TO BUILD UP A BRIDGE OF LIGHT MADE OUT OF VOICE, CHANTS AND POETRY THAT HEAL AND DRIVE TOWARDS INNER KNOWLEDGE.
SURROUNDING HIMSELF WITH THE MOST EXQUISITE PEOPLE LIKE THE POET ŞÜKRÜ ERBAŞ, THE OPERA SINGER BURCU DURMAZ, THE WHIRLING DERVISH SERCAN CELIK, IN­SPIRED BY THE MOST REFINED MIDDLE EAST POETS, HE WEAVES, WITH MONASTIC PA­TIENCE, HIS OWN UNIVERSE, MYSTICAL AND EARTHLY AT THE SAME TIME.
LIKE THE BRIDGES OF ISTANBUL THAT UNI­TE EUROPE AND ASIA, HIS VOICE EMANATES FREQUENCIES THAT MAKE SOULS VIBRATE AND HEAL.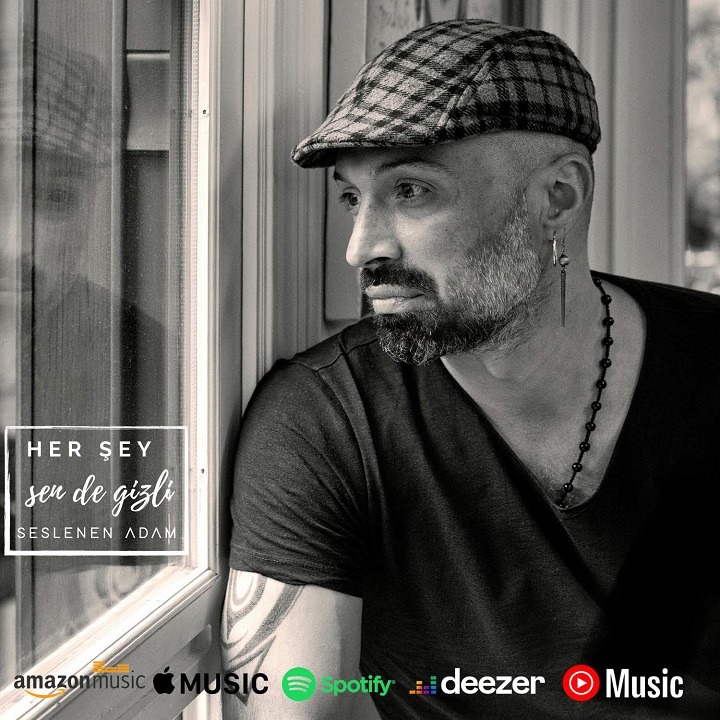 WHY SESLENEN ADAM? WHO ARE YOU CALLING? WHO ARE YOU NOT CALLING? WHEN DID YOU START CALLING? WHO IS CALLING YOU?
I am a geisha of words, poetry and voice. Giving a meaning to the pulse of words with my voice, which is addressed to those who can hear with the heart's eyes. Similar to the breathing sound of flowers, the sound of food, the sound of faith, the sound of color, the sound of stones, the sound of a bird freed from captivity, the sound of photography, the sound of shadow, the sound of warmth falling on the soil preluding the spring. So that the heart can feel the marvel through the sounds.
Beyond seeking and not seeking, I know myself very well and I have mental discipline. I have a motto that enlightens me and I always love to say: Experience becomes body. Knowledge be­comes soul. Winning God becomes heart. When we seek the truth, we become "nothing". Like the stacking spindler in the vinyl record player. We shape the melody with a succession of spirals, and then it becomes a song. We cannot skip the existence. Maybe it's on the road, at the bus stop, in the middle of nowhere, maybe right next to us, maybe far away. As Bayezid-i Bistami Haz­retleri's described truth: it cannot be found by searching, but those who find it are always those who seek…
People with creative imagination who can radi­ate positive energy in their own magnetic field…
WHY DO YOU GIVE VOICE TO POETRY WRITTEN BY OTHER POETS BUT NOT TO THE POETRY THAT YOU WRITE?
I guess it's because I am able to read people like a book. I also think that I cannot be objective if I read my own writing. And last but not least, I want to control my ego. I don't want to be ego­tistic and to show off. At least right now, I prefer not to read what I write and I prefer instead to internalize what someone else wrote…
YOU SAID ONCE THAT "POETRY IS AN ART THAT TRAN­SCENDS REASON AND LOGIC AND TAKES US TO OTHER LAYERS OF OUR SOUL" WE LIVE IN A WORLD RULED BY RATIONAL ANALYSIS AND LOGIC THINKING. WHAT ARE THOUGH THE GOOD ASPECTS OF RATIONAL THINKING? OR THERE ARE NONE?
Ever since I discovered, met, understood myself, and became interested in paranormal events and mystical teachings, I have seen that the divine system, the universe system, is much more nur­turing than anything else. Being realistic is about giving and receiving. If we focus on filling the layers of the soul, this is more permanent, more realistic, it's the purest happiness. Time manage­ment, give- and-take balance, etc. are parameters that belong to the work and mental discipline. I do not ignore them, but they occupy a small place in my thoughts. In my single "Everything is hidden in you", written by an anonymous poet, one of the verses say "You are as heavy as the ground pulls you down". In the last article of col­umnist Erma Bombeck, who died of cancer, she wrote: "Instead of looking forward for my preg­nancy to end soon and to give birth, I savoured every moment of my pregnancy and I realized how wonderful it was to create something alive inside me.. It's such an extraordinary event.. It's like a miracle." In an anonymous poem we find: "Life is made of moments, just moments, grab the NOW." With what rational and logical thinking can this be explained? Have you ever seen a ra­tional poet-poetess?
AT WHAT POINT DOES ART STOP BEING A PURE AES­THETIC EXERCISE AND BECOMES A MEDICINE FOR THE SOUL?
Universe: first be, then have. The answer to the previous question explains it as well. Expressing creativity and imagination should be avant-gar­de art. When it does, it's inclusive. Ideological, rational, strategic, and manipulation-based art is not a medicine but a poison. Art should be plain and elegant, a bitter smile, an experimental taste of irony, mythological images, intellectual, effec­tive breathing. It should be collective and origi­nal like a torch. Subjective, objective and relative. This happens when there are spiritual layers. Timeless, their memory will last: Müzeyyen Sen­ar, Zeki Müren, Barış Manço, Erkin Koray, Queen, Beatles, Pink Floyd, Bob Dylan and many others. Abidin Dino, we commemorate and love Salvo­dar Dali today because of his high spiritual di­mension. Franz Kafka, Fernando Pessoa, Didem Madak, Nazım Hikmet Ran, Fyodor Mikhailovich Dostoyevsky, Francisco de Goya, Diego Rivera and Frida Kahlo and dozens of other names. The common denominator among all of them is their splendor in thought. Then there is shine and bril­liance for present and future generations…
DO YOU BELIEVE IN GOD? DO YOU BELIEVE THE DEVIL EXISTS? WHO OR WHAT IS GOD?
Yes, I do. And as I connect with him more often in heart, I let myself go with the flow and I surren­der. It makes my spirituality stronger and inde­structible. Just as a village cannot be without a headman, without a letter clerk, without a needle master. There must be a headman who manag­es that village, a clerk who writes that letter, and a master who makes that needle. This universe, which operates in perfect order and system, also has a manager and a master…
Yes I believe in devil. As much as I believe in God, I also believe in his existence. The difference is this. I serve God by being a virtuous person with moral qualities, by making the life that my God has given me more livable by obeying his or­ders. And so, instead of having a dull, darkened heart, I am created with a brighter, more radiant one. I think that people who are toxic, negative, wild, sneaky, misleading, cheating and deceiving serve the devil.
God has absolute life, power and will. He is the one who is able to do everything successfully. His glory is exalted and he has given us endless blessings. The only being who is the creator and protector of the universe and all beings in it! The answer to this question is much deeper. Every­one's definitions are different according to their own knowledge and wisdom. And every faith deserves respect without judgment and without stigma…
WHICH DEMONS YOU STILL HAVE TO OVERCOME?
Whenever I am able separate my human, moral and conscientious values from other values, I no longer have any demonic feeling. In response to this question, Johann Wolfgang Von Goethe says: a person sees the world according to what he carries in his heart. A person passes what he carries in his heart onto another person. A per­son puts in his life what he carries in his mind.
WHERE IS THE LINE BETWEEN VULNERABILITY AS A SOURCE OF PERSONAL GROWTH AND VULNERABILITY AS A SOURCE OF PAIN?
Under the light of ancient knowledge and mono­theistic religions lies the concept of belonging and surrender. A person with a heart goes with the flow, believes and trusts. In this way, the shin­ing pearl is the product of effort. First it needs to be brewed and cooked. When that happens, you are wearing an armor. You become unbreakable, unshakable, steady. Whatever is stuck between the heart and the mind must first be cleared. Everything happens between heart, mind and language. In order for the eye to see better, it is necessary to look at the horizon with a wide an­gle. The heart already feels every vibration in the universe. The body is sensitive to every event in the environment. And all this is expressed with the language. Because we are all parts of an emotional microcosm. There is a 4C rule that determines the value of the diamond. Color, Cut, Clarity, Carat… This is what determines the value of a person. My rule is the 4D rule, Think, Act, Feel, Turn back…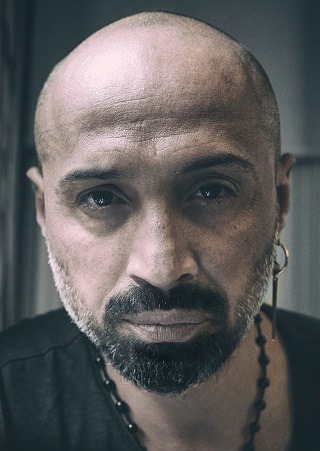 THE THEME OF LOVE IS OMNIPRESENT IN YOUR WORKS. WHAT IS LOVE TO YOU? EARTHLY LOVE AND MYSTICAL LOVE CAN MERGE? IS LOVE ETERNAL?
I would like to start with Shams-i Tabrizi. "The chemistry of the mind and the chemistry of love are different. The mind is cautious, it takes its steps in fear, admonishing "don't be yourself". But is it love? All he said was: "let yourself go, let it go." The mind is not easily destroyed, but love can destroy itself and fall into ruins. How­ever, treasures and treasures are among the ru­ins." And Mohammed Celaleddin Rumi, Mevlana, adds; "Love is to be granted, not calculated! Love is a dedication, not a search! If you are dedicated and you burn, then love comes to find you." Two wise and enlightened people outlined it like this. I can also summarize it as the entrance exam to attend the school of ego and self-defeating, the shadow of great love, a surrender. Because there are no coincidences in the divine order, there is 'tawafuq'. There is a perfect balance and syn­chronicity. So love finds us when we are ready. Love crucifies as it crowns. It nourishes, grows and prunes. Waking up at dawn with a winged heart to a new day full of love and feeling grate­ful, thinking deeply about the ecstasy of love; re­turning to the house where we breathe the same air, cascading with gratitude; and then to sleep with the beloved with a prayer to the beloved in your heart and a song of praise on your lips. Love is the state of giving up on oneself, it is the state of being 'us' without crushing one's own self. The human ego is the hardest thing to control. Only love can do this. Love is not about turning to beauty, as it is thought; love is giving birth to beauty and being born in it. Love is a very strong feeling and it is the most beautiful heartening manifestation of compassion that and contains the words pleasure, love, fidelity, sacrifice and suffering.
If we consider love from a mystical point of view, love is defined as fierce fondness. We can divide love into metaphorical and divine. We can see figurative love as bonding with the mortal, and divine love as love towards God. If you are a per­son of heart, "It is not a drop in the ocean, but a happy eternity like the ocean in a drop"
DO YOU BELIEVE IN UNCONDITIONAL LOVE OR DO YOU THINK WE SHOULD ALL SET OUR RED LINES TO AVOID LOV­ING BLINDLY?
I firmly believe! Love makes us feel unique. Love makes everything possible for us and we feel that we are strong enough to handle anything. Countless meanings: we take shelter, we hug, we embrace. Like lying on a love's chest, like a child's palms, like a bird's wing. When love calls, follow it. No matter how rough and steep the roads are. On the bank of the brook, a magnifi­cent juniper tree, like a white cloud passing in the dawn-colored sky. Henry Miller, in his book titled The Great Revolt, in which he tells about the ge­nius poet Rimbaud, says: "If you want to be loved, be the root of love."
So, love purely and unconditionally…
That is, true love is not found, it is built…
So, no guarantees in love, no plan B…
So, it blooms in the heart where it is understood…
That is, it takes root in the soil it is adopted…
None of these things I have listed have a place in rational logic. In any case, if there are "red lines" that means you are not in love anyways…!
MOST OF YOUR FOLLOWERS ON SOCIAL MEDIA ARE WOMEN. WHAT DO YOU THINK IS THE REASON OF THAT?
I don't think there is a specific reason. I guess it's because they like the way the poem is interpret­ed. Generally speaking, in Turkey reading poetry is more of a voice masturbation. My reading is different.
WHICH FEMININE QUALITY AND WHICH MASCULINE QUALITY DO YOU ADMIRE THE MOST AND WHICH ONE DO YOU HATE THE MOST?
I look at it as masculine and feminine energy. Feminine energy is fertile, compassionate and creative. She designs, imagines, works like em­broidery. Masculine energy is patriarchal, op­pressive, takes action, supplies. Both of these are needed. However, the most important factor is to keep them in balance and manage them. To be able to trust your intuition, to be brave, to behave the way we are in our innermost, to be aware of our own value, to create with passion, to approach ourselves and those around us with compassion, to be conscious of acceptance and surrender, and most importantly to be empathet­ic individuals. But if we can read under the lines, the level of awareness is high.
I'm freer since I got ride of hating. Hatred is a huge emotion. As long as we can't get rid of this feeling, we always carry it and attract the same energy like a magnet. That's why I prefer to stay neutral and show respect.
12 WHICH POETS WOULD YOU ADVISE TO A FOREIGNER TO COME INTO CONTACT WITH TURKISH LITERATURE?
The list is very long… Nazik Hikmet Ran, Küçük İskender, Ahmet Erhan, Şükrü Erbaş, Birhan Ke­skin, Didem Madak, Metin Altıok, Gülten Akın, Cemal Süreya, Edip Cansever and and and… Haydar Ergulen; "You're all what you murmur, I kiss your voice, I also bow to your silence, but where are you?"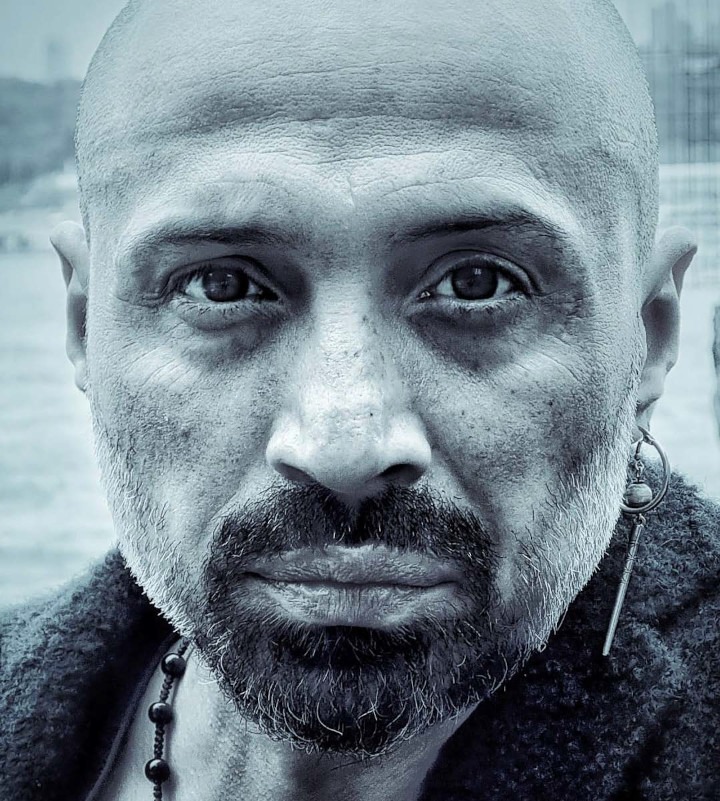 HOW IS POETRY CONSIDERED IN TURKEY NOWADAYS?
Poetry has progressed with each generation comparing it to the previous one, whereas it is by rejecting, renewing or copying the past one. The transfer of poetry culture changed and transformed the form and content of the works. By changing the style, language, meter, style. Writers, too, sought to keep up with this chang­ing rhythm of life. While the poems gained new meanings, the usual patterns were destroyed and new language forms took shape in their place. But today, there is a desire to ignore "values" through melancholy, destructiveness, rebellious­ness, fundamentalism, experimentation, to be­come a phenomenon, to be specific about poet­ry. There are people who think that they can build the new without knowing, recognizing or reading anything about the old, but it doesn't work like this. As Aziz Nesin said: "Four out of three Turks are poets."…
ALL YOUR CREATION IS BASED ON COLLABORATION WITH OTHER ARTISTS. WHY THIS EXTREME CHOICE?
Because I have a thing about becoming the Fred­die Mercury of poetry. I'm trying to create original new concepts. There are no examples till now of songs that mix poetry and rap. This makes it unique. If there was no mission and vision it would be just a copy-paste work.
ON YOUR WHATSAPP PROFILE STATUS YOU HAVE WRIT­TEN THE FOLLOWING PHRASE: "I AM AN ACCOMPLICE". WHOSE? OF WHAT?
Everything you can think of, that you can do to­gether, to walk, to be a travel companion, con­fidant, partner in crime, someone you can you can laugh out loud, cry with. In short, someone with whom you can make meaningful the every­day life's things. Someone to go on an expedi­tion within the sky among the clouds. Someone you can fall asleep and wake up with flying to the blue. Other silences are just noise. Like an army of ants in your thoughts. The only love that is more meaningful, wilder and more ideal, more beautiful than the human meaning of our own si­lence!
WHAT ARE YOUR NEXT PROJECTS?
I keep on working on albums and singles. A new single "Everything is hidden in you" released under the Kinay Global label. My second book, a noir, is ready. Poetry events with visual and sound content, accompanied by an orchestra, baroque and opera singers, compiled by Turkish and foreign poets. NFT of pictures and photo­graphs and my own concept YouTube project.
WHAT HERITAGE WOULD YOU LIKE TO LEAVE ON EARTH?
To be an enlightened person with a censer, to deserve real respect…Respect lasts longer than life…