WORDS: ANIMA MUNDI
PHOTOS FROM THE PRIVATE ARCHIVE
ROBERT ADANTO WAS BORN IN LOS ANGELES AND IS CURRENTLY BASED IN MIAMI. A CLASSICALLY-TRAINED ACTOR AND DOCUMENTARY FILMMAKER, HE EARNED HIS M.F.A. IN ACTING FROM NEW YORK UNIVERSITY SCHOOL OF THE ARTS. AS A FILMMAKER, HE IS INTERESTED IN EXPLORING HOW ARTISTS RESPOND TO RAPID, SOMETIMES CATASTROPHIC CHANGE. ROBERT'S DEBUT DOCUMENTARY, THE RISING TIDE (2008), CAPTURED THE CONFUSION AND AMBIGUITY THAT CHARACTERIZE THE NEW CHINA VIA THE WORDS AND WORKS OF SOME OF THE MIDDLE KINGDOM'S MOST TALENTED PHOTOGRAPHERS AND VIDEO ARTISTS, INCLUDING WANG QINGSONG, CAO FEI, XU ZHEN, AND CHEN QIULIN.
ROBERT ADANTO HAS ALSO DIRECTED PEARLS ON THE OCEAN FLOOR (2010), CITY OF MEMORY (2014) AND THE F WORD (2015). DURING THE LAST TWO YEARS, HE WAS SHOOTING BORN JUST NOW, THE DOCUMENTARY FILM ABOUT LIFE AND WORKS OF ARTIST MARTA JOVANOVIC, WHICH PREMIERED IN MAY AT BELDOCS INTERNATIONAL DOCUMENTARY FILM FESTIVAL.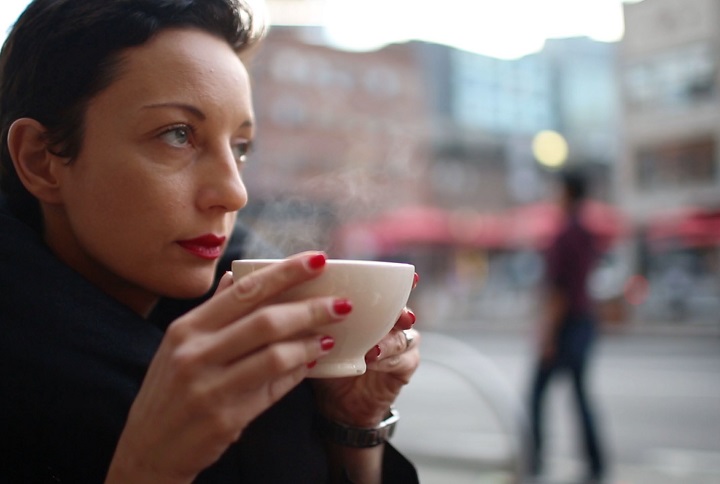 YOUR DOCUMENTARY FILM BORN JUST NOW HAD ITS WORLD PREMIERE IN BELGRADE AT BELDOCS INTERNATIONAL DOCUMENTARY FILM FESTIVAL. WERE YOU SATISFIED WITH THE REACTION OF THE AUDIENCE CONCERNING THE FILM?
It was an honor to be selected to present Born Just Now at BELDOCS, which featured several award-winning documentaries such as Ai Weiwei's Human Flow, Agnes Varda and JR's Faces Places and Ruth Beckermann's The Waldheim Waltz, which took top honors at the Berlinale earlier this year. Premiering the film in Belgrade felt so right as it is Marta Jovanovic's hometown and much of my crew was comprised of local talent such as Director of Photography Lazar Bogdanovic and David Pavlasevic, a second cameraman. The screening was well-attended, and I have been invited to present the film at three upcoming festivals as a result of the BELDOCS screening!
WHY DID YOU DECIDE TO PRODUCE A FILM ABOUT MARTA JOVANOVIĆ AND HER LIFE? DO YOU FEEL IT'S AN AUTHENTIC PORTRAIT OF AN ARTIST?
I have been making documentaries that focus on contemporary art for the last thirteen years. A friend who knows my work recommended I include Marta in a film I was making about feminist performance in 2014. She had written a book about Marta and shared an advance copy of it with me, and after looking through it, I came to the conclusion that I wanted to make a film about her. The film covers a year and half in her life and provides an intimate look at her life and process.
YOU BEGAN SHOOTING THE FILM WITH MARTA JOVANOVIĆ IN 2016. WHAT WAS THAT LIKE?
Shooting began in Belgrade in February of 2016, and I returned a second time in June of that year. In between those two shoots, Marta visited New York and I was able to cover her there as well. Prior to all of this, Marta and I Skyped quite a bit to get to know each other. Through those conversations I was able to learn more about her earlier works and performances. Marta was motivated to tell her story, and as the process continued over the year and half, she began to share more and more about the state of her relationship and all that she was confronting with regards to the end of her eight year marriage.
WHAT WAS THE HIGHLIGHT OF THE FILM, THE ONE YOU WOULD UNDERLINE?
There are several memorable moments that come to mind. When someone asked me this in a previous interview, I immediately thought of her performance of Ljubav, which she presented at the Swiss Residency in Belgrade. That epic evening still comes to mind; however, last week when I was watching the film at BELDOCS on the big screen at Dom Omladine, my thoughts rested on Until Death, a performance she did in Houston that closed out the 2017 Experimental Action Performance Festival. In the film, you see Marta and her local assistant Chris Stevens preparing the performance outside of Walter's, the evening's venue, while some of the final performances of the three-day festival take place. Covering all of this with a limited crew was hectic at times, but we got it done, and it looks really great on the big screen.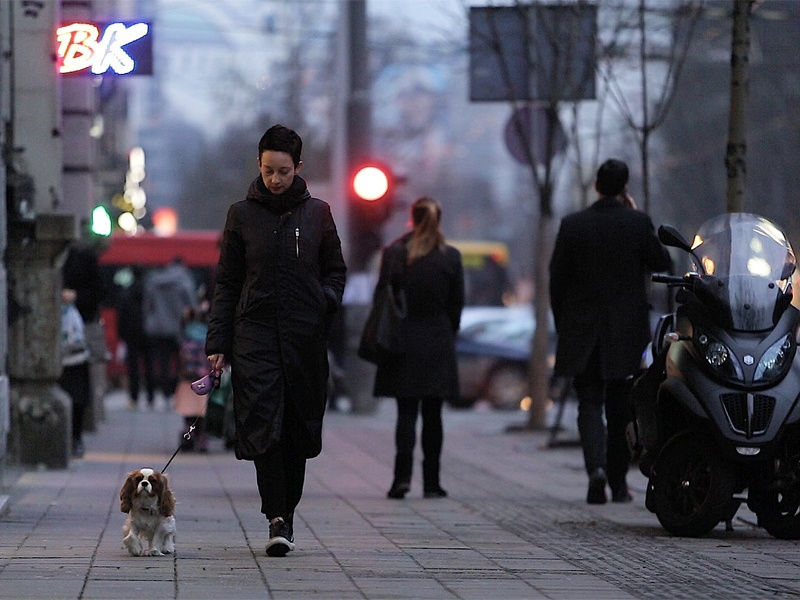 WHERE WILL BORN JUST NOW BE PRESENTED?
Born Just Now will be screening at several upcoming film festivals in Europe and North America, and hopefully Asia. There are also some museum screenings and exhibitions in the works. We shall see.
WHAT ARE THE ADVANTAGES OF DOCUMENTARY FILM OVER COMMERCIAL BLOCKBUSTERS?
I think think that a good documentary can offer you an intimate look into someone's life and what makes them who they are. Most blockbusters are either fiction or a reimagining of a true event, which creates a type of distancing that is usually not present in documentaries. If the documentary is interview based, than one hopes that the subject is open and ready to share what is going on with them. Born Just Now succeeds in this way but it also has some wonderful moments where the filmmaker disappears and we see Marta Jovanovic preparing her performances, in the moment and working to overcome challenges. That inside glimpse is not always present in the big blockbuster films which often focus on large actions and spectacle.
WHAT IS YOUR NEXT PROJECT?
I am currently working on an animated non-fiction set in China. I'm very excited about the project because I have never worked in this medium and there are new challenges and possibilities. I've been working on a script based on firsthand accounts of events that took place in the 1970s, and working with a German producer I met in Belgrade. That's all I can say for now.
"FOR FLYING YOU, SOUL, IS MADE" THIS IS THE VERSE OF POET TIN UJEVIC. WHERE IS YOUR SOUL FLYING TO?
I suppose my soul flies towards my subject's so that I can connect and create a vision of that person that is true and authentic. It is not always an easy thing to do, but it must appear that it is and it must be done with sensitivity and an understanding for the artist's approach and aesthetic.