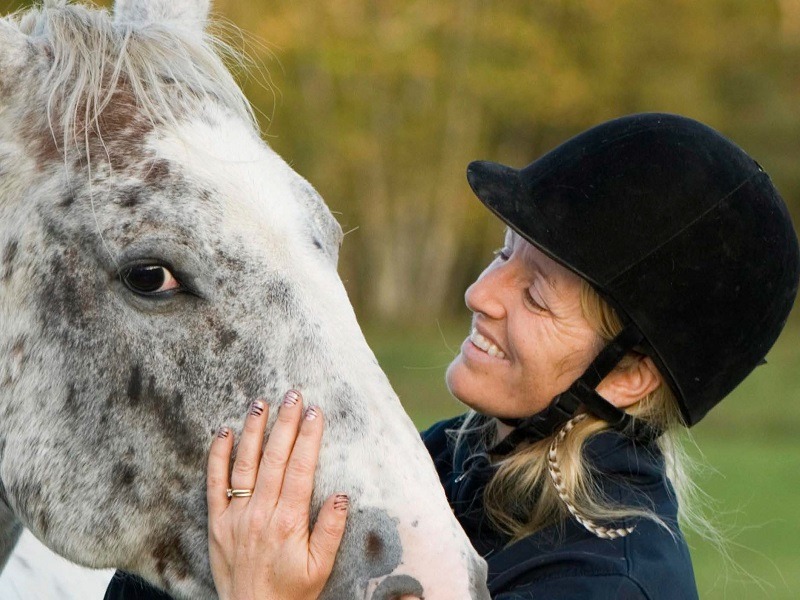 18 jan 2021

LIVING SPIRITUALLY IN CHALLENGING TIMES

WORDS: MIA MEDAKOVIC-TOPALOVIC
INTERVIEW: PAM ALLLEN-LEBLANC
PHOTOS: GORICA BARUDŽIJA

PAM ALLEN-LEBLANC IS AN ICRT LICENSED REIKI MASTER TEACHER WITH A BACHELOR OF SCIENCE IN AGRICULTURE AND A MASTERS DEGREE IN BUSINESS ADMINISTRATION. AFTER SUCCESSFUL CAREERS WITH THE GOVERNMENT AND THEN IN BUSINESS, SHE MADE AN ABRUPT CHANGE OF DIRECTION AND NOW TEACHES REIKI, ANIMAL COMMUNICATION AND HORSEMANSHIP CLASSES BOTH ONLINE AND IN PERSON PRIMARILY IN CANADA, THE UNITED STATES, THE UNITED KINGDOM AND AUSTRALIA.

PAM HAS AUTHORED SEVERAL ARTICLES IN REIKI NEWS MAGAZINE, CO-AUTHORED AN ANIMAL REIKI COURSE, LEADS A REIKI MASTER MENTOR COURSE AND PUTS OUT A WEEKLY NEWSLETTER AND REIKI FROM THE FARM™ PODCAST. SHE HAS MADE IT HER MISSION TO HELP OTHERS THROUGH THE POWERFUL AND DIVINE CONNECTION OF REIKI ENERGY.

SHE LIVES ON HIDDEN BROOK FARM IN CANADA WITH HER HUSBAND, PIERRE, TWO OF HER ADULT CHILDREN, 12 REIKI HORSES AND THREE REIKI DOGS. SHE CAN BE CONTACTED BY EMAIL AT PAM@HIDDENBROOK.CA OR THROUGH HER WEBSITE AT https://www.hiddenbrook.ca/ AND YOU CAN SUB-SCRIBE TO HER PODCAST REIKI FROM THE FARM™ HERE: https://reikifromthefarm.buzzsprout.com/

HOW DID YOU START YOUR REIKI JOURNEY?

I am a very logical person. I have a back­grounds in science and business so I was not naturally drawn to Reiki. But when I experienced health issues which included severe allergies, that the medical system could not help me with, one of my horseback riding students offered Rei­ki and I felt I had nothing to lose.

I wasn't instantly healed, but I was amazed that not only did my symptoms improved signifi­cantly but I experienced a deep sense of peace and a feeling that everything was going to be al­right. To say I was a type A personality is prob­ably an understatement and I could not recall EVER experiencing that deep level of peace. I wanted more of it and so my Reiki journey began!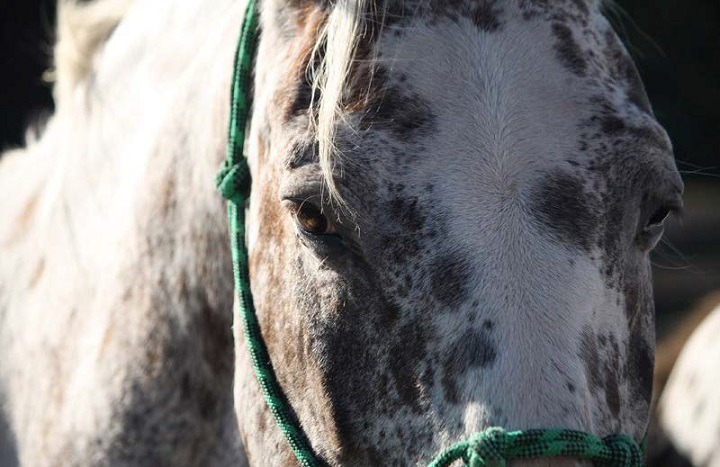 WHY IS REIKI SO IMPORTANT FOR HUMAN BEINGS AND ANIMALS?
I think of Reiki as a connection to Source, our creator, whatever name you prefer to use. Many of us have forgotten this connection or have forgotten how to use it. Reiki is unique as it is not only a system which connects us with Source energy, it also provides us with a way to receive and even share the energy. It allows us to get to know ourselves better from a Spiritual perspective, as it helps us learn, grow and heal. And it can provide Divine guidance. Reiki is easy to use and can never cause harm as it helps us mentally, spiritually, physically and emotionally. We are connected with this Divine frequency of love and energy during class in a process called an "attunement".
Animals are natural empaths, meaning they constantly work to assist and "heal" their human companions. Sometimes, as they do this for us, it can have a negative impact on their health. So a connection to Reiki energy allows them to re­lease residues of the sometimes harmful or tox­ic energies they lift from us. It also helps them balance their emotions and improve their mental states so it can be a lovely thing to share with animals.
WHAT DOES ANIMAL REIKI MEAN?
After I studied Reiki, and began doing it for myself, it has such a profound effect on my mental, spiritual, physical and emotional health, that I wanted to share it with my animals. Some of them were interested in having me place my hands on them and share the energy with them and would even direct my hands to where they wanted to receive Reiki. But at one point, my Rei­ki Master/Teacher offered to connect my horses with the energy directly by sharing an 'attune­ment' with them and I agreed. I had noticed that they were becoming less and less comfortable in their riding lessons after "clearing" the energies of their students. And I started to notice stress and tension building up in their body language as they became tense and uncomfortable. The attunement made a HUGE difference to the hors­es and I learned a unique way of working with animals and Reiki. I went on to become a Rei­ki Master/Teacher myself in 2011 and began teaching and attuning both animals and humans to Reiki. I wrote some articles in the Reiki News Magazine about this approach.
In 2014, a new energy called "Holy Fire®" Reiki evolved and my teacher, William Rand, the president of the International Center for Reiki Training added the energy and teachings to his Master class. I studied with him in 2015 and noticed that animals were really drawn to this new energy. Then in January of 2019, I worked together with Colleen Benelli, Sioux Strong and Robyn Benelli to "listen" to the Holy Fire® Reiki energy as we had received a very strong mes­sage that it was ready to evolve again, creating a new frequency of energy for animals – and a new energy along with a new course: "Holy Fire® Animal Reiki" was the result.
It resulted from a deep process of listen­ing to the energy. Quite often, we thought under­stood what we were creating, only to be re-direct­ed by the energy. And in the end, more beautiful course than we could have imagined was cre­ated. The course is incredibly healing for both humans (because we are animals as the energy gently and continually reminded us) and the ani­mals of the world.
The energy brings profound healing and an understanding of our place in the world within the Animal Kingdom. It installs in us a deep con­nection with each other, the animals, the earth and with our own lives on the earth. It recon­nects us with our joy and our purpose in life and with childhood wonder. We are currently work­ing on the Master class – so that others can be­gin to teach and share this profound evolution of the Holy Fire® Reiki energy. And eventually, the ICRT may begin offering the class and manuals. We have been shown interesting and beautiful tools and techniques that are really helpful when working with animals. And although animals en­joyed working with Reiki energy before this new frequency was available, they REALLY seem to be drawn to the frequency of Holy Fire® Animal Reiki.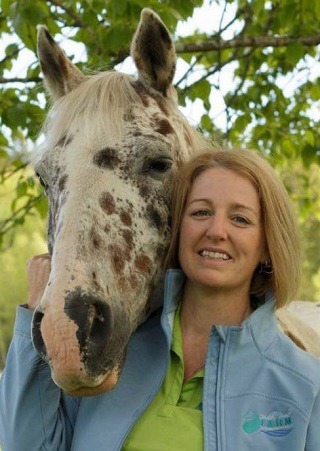 WHY OFFER REIKI TO ANIMALS? WHAT ARE THE BENEFITS?
Just like us, animals sometimes need as­sistance with their healing. And the ways and worries of everyday life can drain them. When we add to that the fact that the animals in our lives are almost constantly working energetical­ly on us, they can become burdened by an over­load of dense, heavy energy and emotions. Rei­ki really helps them release these and return to health, in much the same way as it does for us. Just as Reiki is not a substitute for medical care with humans, it is not a substitute for veterinary care for animals. But it tends to work very well in conjunction with medical and veterinary care and becomes a wonderful form of complemen­tary healing. Because in addition to healing, it also helps balance emotions and mental states, I have seen profound and positive shifts and changes with many of the animals I have had the privilege of working with.
WHO CAN DO ANIMAL REIKI?
Anyone who has studied any form of Reiki can share the energy with animals if the animal wishes to receive it. In the animal Reiki class, we show our students how to interpret whether an animal is open to receiving Reiki or not. And we show students how to become "Animal Reiki Practitioners" if they want to.
For students who are drawn to take the "Holy Fire® Animal Reiki class" and access this frequency of energy to work with animals, the course is now offered online, so it is easily ac­cessible. We ask that students have previously studied a Reiki level 1&2 class (from any lineage or style of teaching) prior to taking the Animal Reiki class because there is SO much material to learn in the Animal Reiki class, that a working knowledge and understanding of using Reiki is needed. A person can study level 1&2 Reiki and follow up with Animal Reiki immediately after­ward however.
At the moment, the four authors of the course are the only teachers of it but it is our intention to have a Master course available in the near future so that we can train other teachers to use and teach this unique and beautiful energy. You can check out my classes which are offered in the Atlantic, Eastern, Mountain and Australian time zones at www.hiddenbrook.ca and can connect with Colleen, Robyn and Sioux's class­es which are offered in the Pacific time zone at https://reikilifestyle.com/
My 2020
Despite the fact that we have been in the midst of a global pandemic, 2020 was incredi­ble for me and I attribute that to Reiki. In 2020, I began offering beautiful and incredible Animal Reiki classes which provided healing at a much deeper level to so many people and animals. I taught at home and also travelled to teach Reiki, Animal Reiki and Animal Communication in Aus­tralia and the United Kingdom prior to the pan­demic, helping people learn, heal and grow.
And then, when we could no longer offer classes in person, our Reiki classes evolved into online classes. That provided the opportunity to work effortlessly with people from all over the world. I had to learn about technology and de­spite the fact that I had been frightened of it, it soon became comfortable. That allowed me to begin offering free monthly online Reiki shares for people all over the world. And also eventually caused me to create a weekly podcast so that I can share the magic of Reiki with everyone.
On a personal note, my grown children came home so that we could isolate together, I never thought that could happen with our busy lives. We get along really well, so the time to­gether was a gift. We adopted another dog who needed a home. And I found the time, now that I am not travelling to create courses to help men­tor Reiki Masters from any lineage.
Reiki provides us with an opportunity to come from a place of love and not fear so it has allowed me to choose love and see the opportu­nity and beauty in what could have been a very difficult time. It is a gift. And I am so grateful for it in my life.
That said, my heart goes out to those who have been affected by the pandemic and I send love and Reiki to you.