WORDS: MIA MEDAKOVIĆ
PHOTOS: FROM A PRIVATE ARCHIVE
TRANSLATION: ALEKSANDRA VESIĆ
SASA ILIC, BORN AUSTRALIAN WITH SER­BIAN ROOTS, BEST GOALKEEPER, MONTE­NEGRIN SON-IN-LAW, HUSBAND, FATHER, ATHLETE, ENTREPRENEUR.
WHEREVER HE APPEARED AND STAYED, HE LEFT A MARK – DISCRETE, MODEST, AND STILL EXTREMELY IMPRESSIVE. SASHA'S LIFE IS GUIDED BY INTUITION, CHALLENG­ES AND LETTING GO. HIS FAITH IN LIFE AND JOY BROUGHT ONE TRIUMPH AF­TER ANOTHER. TODAY, AFTER A FINISHED FOOTBALL CAREER, AFTER TRAVELLING, AND DOING BUSINESS ALL AROUND THE WORLD, HE BUILT HIS OASIS IN THE PEARL OF BOKA, PERAST, CALLED "MONTE BAY RETREAT".
ONE OF THE STORIES FROM THE MOVIE "WHEN I GROW UP, I WILL BE A KANGAROO" WAS RECORDED BASED ON HIS LIFE. HE GREW UP WITH HIS MOTHER, FATHER AND TWO SISTERS. THAT FEMININE PRINCIPLE IS DEEPLY INGRAINED IN HIM, WHILE THE MASCULINE ONE STILL DOMINATES.
HIS NICKNAME IS KANGAROO. A FATE OF NOMAD AND FIGHTER.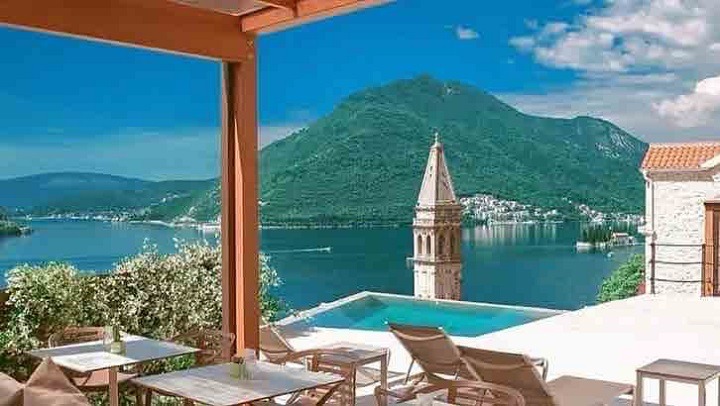 HOW WOULD YOU BRIEFLY DESCRIBE WHO SASA ILIC IS?
I am a man who reacts with heart and instinct. Spontaneity is the way I live my life, although structure and stability are also important to me.
I may be lazy by nature, but I feel best and most productive when I create. When I create something, then I give 110% of myself, without rest and complaint. I hate stagnation and lack of freedom.
I am aware of my positive energy and how it af­fects those around me. At the same time, I feel a bit of shyness in me when someone praises me, and then I don't feel very comfortable.
A paradoxical person, I can adapt very quickly in any situation, so I sometimes surprise my­self. Hedonistic in some way, I have a tenden­cy and talent to gather positive people around me to make my life better, which is very im­portant to me.
YOU WERE BORN IN AUSTRALIA, WHERE YOU SPENT YOUR CHILDHOOD, TRAVELED AND LIVED IN VARIOUS DESTINATIONS – WHAT DID YOU DISCOVER?
The Balkans are the Balkans. Emotion, mad­ness, happiness, sadness, spontaneity, empa­thy, justice, injustice and love packed into one pill.
As much as we lack some things in this re­gions, we as a nation are a phenomenon, we know how to find happiness when we are sad, and also when we are happy, we find some sadness. Tears go in both directions.
I'm really thankful to my parents for pulling me out of the Western democratic "free" en­vironment and giving me the opportunity to feel and taste the true Balkan mentality. I think that every young man from the West should go through this experience.
I call it the Balkan Matrix. There is no going back after you've felt it. Only then do you re­alize how much richer we are spiritually than anywhere else in the world.
In order for us, as a nation, to take advantage of the opportunities that are provided here, some values from the West must be imple­mented such as work, perseverance and lower expectations from others. It is easy to blame others for personal failures, you need to roll up your sleeves and take a little risk in life.
I would even advise young people from our regions to live a little in the West in order to understand what we have here.
YOU PLAYED FOOTBALL IN ENGLAND, YOU WERE A GOALKEEPER, YOU BECAME FAMOUS IN ENGLAND, SERBIA, THE WORLD. THE MOVIE "WHEN I GROW UP, I WILL BE A KANGAROO" WAS MADE ABOUT YOU. WAS THIS A DREAM OF A BOY FROM AUSTRALIA?
Every boy has a dream to play in the biggest league in the world, especially in England.
My greatest delight was chasing those boyish dreams on the road to success. When I was at the peak of my fame, I was somewhat unaware of it. Even the realization of those dreams did not seem like a great success to me.
After the end of my career, I actually saw how much I had achieved. Having that experience, I realized that dreams are only achievable if you really want to achieve them.
As for the film "When I grow up, I will be a Kan­garoo", it is a great honor for me to be con­nected to this cult film, which best describes that crazy time in Belgrade and shows that it is possible to make your dreams come true in such difficult times.
WHAT DOES IT TAKE TO BE THE BEST GOALKEEPER?
Self-confidence and mental strength, physical ability, great sacrifices and excellent coopera­tion with teammates.
WHAT DRIVES YOU THE MOST TO GO ON THE ATTACK AND CONQUER THE IMPOSSIBLE?
I can freely say that it is a feeling. For every­thing I did and am doing, I am guided primarily by my feelings. I was not afraid of failure and therefore I risked going into the unknown. And so I achieved everything I wanted.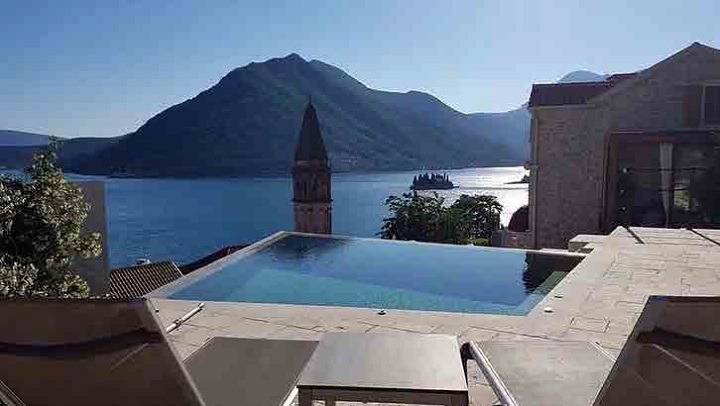 IN PERAST IN 2002 YOU BOUGHT A BEAUTIFUL PLOT OF LAND AND BUILT A WONDERFUL FAIRYTALE HOTEL MONTE BAY RETREAT. HOW WOULD YOU DESCRIBE YOUR GEM AND WHO IS IT FOR?
Monte Bay Retreat is an extension in itself. It was not a classic investment for me, but the beginning of something new. It is one phase in my life where I consciously eradicated myself from London and moved to Montenegro with a vision to create something for my soul.
From the first moment you enter Monte Bay you can feel this "soul". With one or two (some­times 3 and 4) rakia as a welcome, guests quickly feel at home, knowing that hotel is Adult Only and that there is no access if you are not a guest. Our guests are mostly cou­ples, people who want to escape from reality and who enjoy an intimate environment where all attention is paid to them.
WHEN DOES A PERSON BEGIN TO UNDERSTAND HOW IMPORTANT WORK ON HIMSELF AND HIS BODY IS FOR HIM? IN ALL SPIRIT, BODY AND DEVELOPMENT?
I think everyone has their own authentic life journey. Consciousness in all of us develops at different ages. Working on yourself is very important because as soon as a person is sat­isfied with the "comfort" in which he finds him­self, that is, he is satisfied with what he has in the physical, material, spiritual and emotional sense, there begins to form dissatisfaction.
And the best and simplest way to achieve physical, emotional and spiritual development is when a person is on the move and engaged in some activities that he loves, whether it is yoga, daily walks, training, etc. Then con­sciousness develops and triggers a kind of positive energy that opens the way for further mental development.
IN COLLABORATION WITH MARTA JOVANOVIC, YOGA INSTRUCTOR, YOU DESIGNED THE CONCEPT OF YOGA & LIFESTYLE RETREATMENT FOR APRIL 2022. WHAT WILL THE PROGRAM LOOK LIKE?
Marta is one of those special people who are rarely met. We have a similar, if not the same philosophy of life, so the combination of Mon­te Bay Retreat with its coaching and yoga prac­tice offers a truly unique reset and relaxation in a beautiful setting.
As for the program, the energy complex of Monte Bay with Martha's concept is a win­ning combination that will certainly not leave guests indifferent.
YOU STARTED FROM AUSTRALIA, AROUND THE WORLD, TO SERBIA AND MONTENEGRO, WHERE YOU RECOG­NIZED YOURSELF THE MOST, WHERE YOU BELONG. WHAT DID THAT JOURNEY BRING YOU? AND WHICH IS BETTER – THE JOURNEY OR REACHING THE GOAL?
Every state I've lived in has been one life les­son. I picked up a lot of experiences, good and bad, which made me what I am today. Al­though I consider myself a citizen of the world, my roots are a miracle and I am very proud to be a Serb i.e., of Serbian origin. I think that people from the Balkans are very remarkable and have the ability to adapt and cope through good and bad situations without losing what is most important – the meaning of life.
Achieving the goal is far less satisfying than the journey itself. Spiritual development au­tomatically stops the moment the goal is achieved, so it is very important that you have new goals to develop further.