WORDS: MIA MEDAKOVIĆ
INTERVIEW: SONIA SHEHRYAR
PHOTOS: FROM THE PRIVATE ARCHIVE AND MIA MEDAKOVIĆ
SONIA SHEHRYAR, DENTIST BY PROFESSION WHO HAS WORKED IN SEVERAL DIFFERENT COUNTRIES. HER HUSBAND IS THE CURRENT AMBASSADOR OF PAKISTAN TO SERBIA & THEY ARE THE PARENTS OF 2 TEENAGED BOYS. HER HOBBY IS BAKING, CAKE DECORATING & SUGAR FLOWERS. FIND HER @SONIADIPLOWIFE TO SEE HER IN ACTION.
HOW DO YOU FEEL, AS A DIPLOWIFE, THAT YOU HAVE TO PUT YOUR CAREER SECOND AND DIP­LOMATIC MISSION FIRST?
I feel very fortunate to be able to represent my country and my people as I support my husband in his diplomatic role. This is also my career; to be able to present the best possible image of my country to the rest of the world. How can a woman's career only be justified by a college de­gree or a paying job? Everything a woman does is equally important and can be considered a career. So, for me, whatever takes precedence at certain point in my life, is my career for that moment.
SOMEONE WHO IS SO FAR AWAY FROM HOME, WHAT WOULD YOU SAY MAKES PAKISTAN STAND OUT FOR FOREIGNERS?
I imagine that it must be our vibrant culture, our aromatic and spicy foods like biryani, chicken tikka and seekh kebab, our people are famous for their warmth and hospitality, the formidable K-2 and our mountainous northern areas which attract mountaineers from all over the world, the textiles and booming fashion industry, some of the most superior quality handmade carpets in the world, our strong female leaders like Bena­zir Bhutto and Malala Yousufzai, musicians like Nusrat Fateh Ali Khan and Abida Parveen, our love for Cricket and Polo. I love my country al­ready so it's easy for me to mention so many things.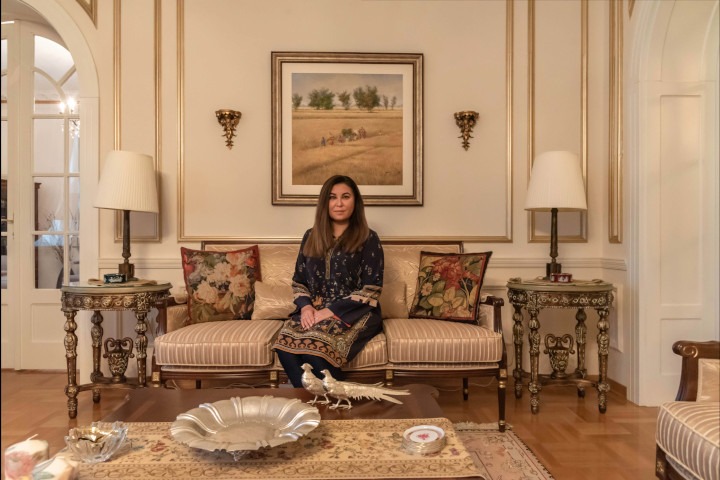 HOW DO YOU FEEL IN BELGRADE, AND WHAT DO YOU LIKE THE MOST ABOUT THIS METROP­OLIS?
I feel very happy and I have loved my time in Bel­grade so far. What I like the most about Serbia are its people, their warm, friendly, loving and welcoming nature is so similar to the people of Pakistan. Their sense of pride and do-or-die, love or hate emotions remind me of the Pushtun peo­ple. Serbian people are stereotyped and misrep­resented quite often; this must change as it is not their true image. I love Serbia for its people.
CAN YOU FIND ALL THE INGREDIENTS TO MAKE YOUR FAVOURITE HOMEMADE FOOD?
No, it is difficult to find most of the spices we need for our cooking but I am happy that 'halal' meat is easily and readily available everywhere. As a family used to living in different countries, we find ways to adjust our tastebuds according to what is available.
YOU ARE THE CHIEF OF BOARD AND THE PRESIDENT OF THE INTERNATIONAL WOMENS CLUB, WHAT DIRECTION WILL THE IWC TAKE NOW?
Under my leadership, the International Women's Club will continue its mission to guide and sup­port diplomatic and expat ladies as they adjust to life in Serbia. The club will try to invent ways of continuing its charity work in spite of the covid-19 pandemic. Once the pandemic is over, the club looks forward to resuming its famous Charity Bazaar.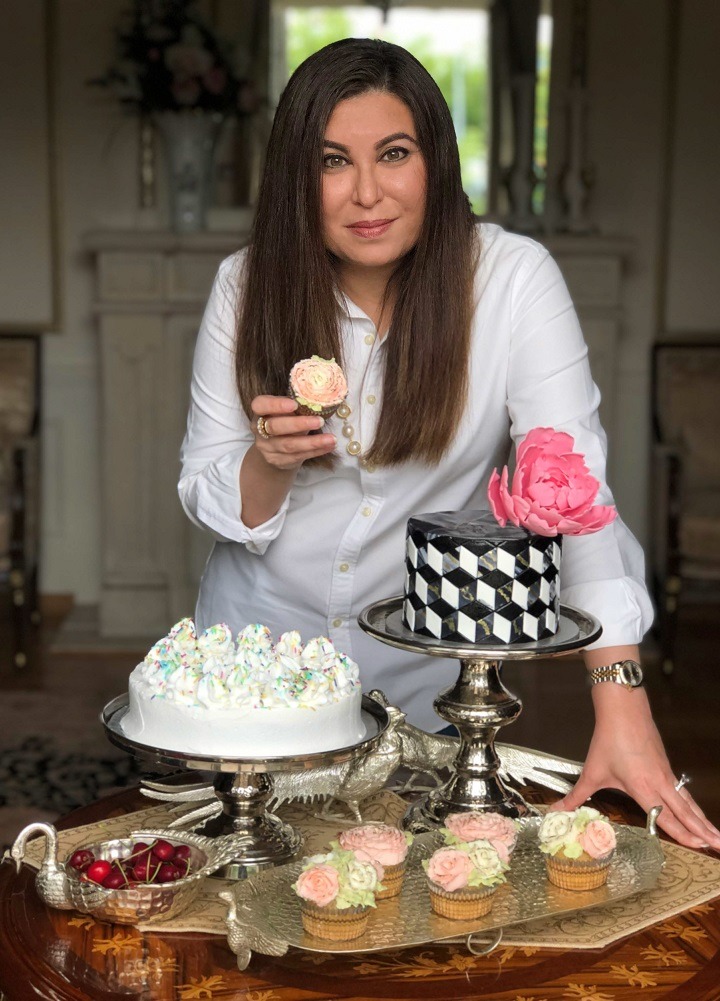 THE BOOK 'BELGRADE THROUGH THE EYES OF FOREIGNERS' WAS WELL RECEIVED BOTH LO­CALLY AND INTERNATIONALLY, HOW DO YOU SEE THE BOOK?
'Belgrade Through the Eyes of Foreigners' is an exceptional book with beautiful photographs showing the most famous sights of the city. It is written by our club members in the most sincere and heartfelt way. I find it to be the most memo­rable souvenir to give to friends, family and visi­tors to Belgrade.
SOMEONE WHO HAS A VERY BUSY SCHED­ULE, WHAT WOULD YOU SAY, WHAT ARE SOME OF YOUR RELAXING HOBBIES IN YOUR FREE TIME?
In my free time I love to read books but unfortu­nately, I haven't had that luxury for quite some time. I find baking, cake decorating very thera­peutic and I occasionally bake for a few close friends. I also make sugar flowers and I find the process of making a sugar rose very relaxing.
DO YOU THINK YOUR CHILDREN HAVE ADAPT­ED WELL TO THE SERBIAN CULTURE AND WAY OF LIVING?
My children are 'third culture kids' like most dip­lomatic/expat children. They find it very easy to adapt, adjust, accept all kinds of peoples and cultures. They are loving life in Belgrade and have made many close friends. The best part for them is the fact that they can go everywhere as the city is so safe.
DO YOU THINK YOU WOULD CONTINUE YOUR DENTIST PRACTICE IN THE NEAR FUTURE?
Of course, I would love to continue my dentistry in the future. It is a skill I have invested a lot of time, effort and money in.
LAST BUT NOT LEAST WHAT IS YOUR RECIPE FOR SUCCESS?
I don't think there can be a single recipe for suc­cess. One must keep learning, evolving, working towards and striving for the things they believe in. Circumstances, life-changes, luck/fate and opportunities also play a role in a person's suc­cess. For me the strongest factor in life is my faith in Allah (God), it always keeps me ground­ed and having both feet, firmly on solid ground is a small success in itself.