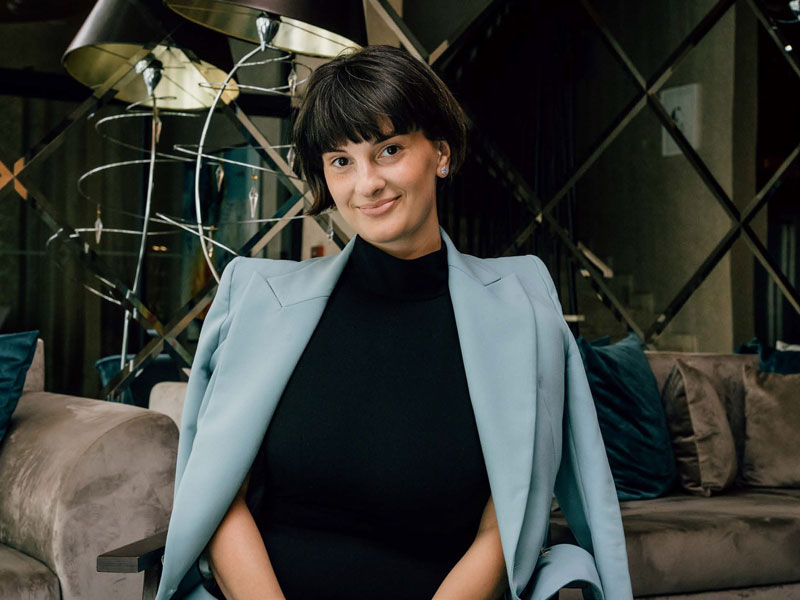 11 okt 2020

SHE RUNS UNTIL SHE TAKES OFF

WORDS/PHOTOS OF PORTRAITS: MIA MEDAKOVIĆ-TOPALOVIĆ

GVANTSA KESHELAVA IS A YOUNG GEORGIAN DIPLOMAT. SHE GRADUATED IN LITHUANIA, VILNIUS WHERE SHE USED TO LIVE FOR 10 YEARS. IN 2016 SHE JOINED THE MINISTRY OF FOREIGN AFFAIRS OF GEORGIA AS A JUNIOR DIPLOMAT. SHE UPGRADED HER DIPLOMATIC KNOWLEDGE AT THE DIPLOMATIC ACADEMY OF VIENNA AND DIPLOMATIC ACADEMY OF SINGAPORE. GVANTSA KESHELAVA IS FLUENT IN ENGLISH, LITHUANIAN, RUSSIAN, AND SPANISH. SHE IS EAGERLY LEARNING SERBO-CROATIAN.

HOW DID YOU REACT WHEN YOU FOUND OUT YOU WOULD BE WORKING IN SERBIA?

I felt enthusiastic and honored. It was going to be my debut and I had to do my best to, first of all, meet my own expectations to challenge myself.

THE GEORGIAN EMBASSY WAS ESTABLISHED IN 2019 AND DO YOU THINK IT IMPROVED SERBIAN- GEORGIAN RELATIONS?

The Embassy Office of Georgia was opened in Belgrade in March 2019 to be more precise. In this relatively short period of time, we have managed to be outspoken, visible, and innovative. We established Georgia-Serbian dialogue on EU integration which is of great importance and use for both parties. Several business forums were held, both in Belgrade and Tbilisi. We are happy to share experience and know-how with our Serbian colleagues in the field of public administration. As a result of excellent cooperation, based on sharing Georgian know-how, one stop shop was opened in Lazarevac last year. Bilateral relations between our countries have been having very positive dynamics in the past decade. However, being present in Serbia gives us a broader picture and possibility to explore new ways of cooperation and, no doubts, even more highlights in an already existing good relation. It is an excellent chance to present Georgia's ancient history, rich culture, legendary cuisine, and world-known hospitality traditions.

We vigorously promote the best what we can offer. Numerous wine degustation events, presentations on Georgia as a safe and popular touristic destination were held during the year. Famous Georgian wine was presented at the "BeoWine" fair for the first time. It is very exotic and yet an unexplored pleasure in the Balkans and particularly in Serbia. Despite that, I was pleasantly surprised by the high awareness and knowledge of the visitors about the ancient wine-making traditions in Georgia that dates back to 8.000 years.

Charity initiatives for the needs of Serbian people are always heard and supported. Giving is very important. We are enthusiastically involved in Charity Bazaars which are annually organized by the IWC Belgrade. They do a great job. Last year we had a small Georgian corner filled with traditional food and of course wine. I am very proud that despite the comparably small amount of assortment, Georgia became one of the solid contributors to a good cause.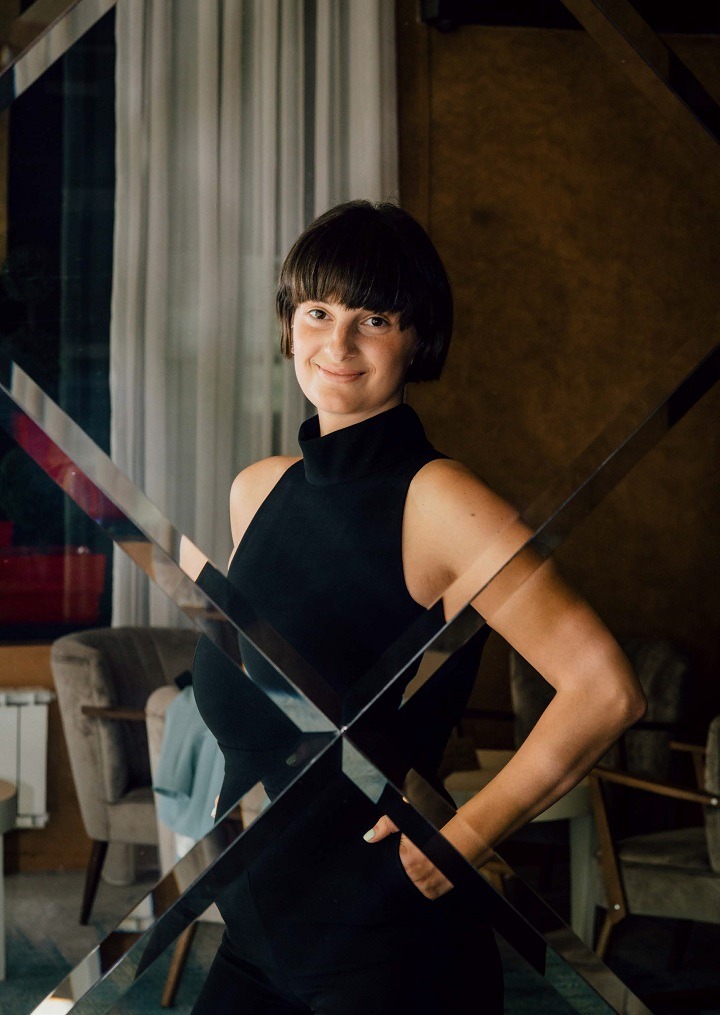 HOW DO YOU SPEND YOUR DAY IN BELGRADE? FIRSTLY, AS A DIPLOMAT AND SECONDLY AS A FRESH MOTHER? CAN YOU BALANCE IT BOTH?
Every day starts at 6:30 but each day is different. Despite sleepless nights I try to get the most out of my days. I dedicate most of the time and energy to my son. I refuse to have a nanny. Nevertheless, I keep myself very busy and engaged at work. The ongoing pandemic has impeded my plans to resume my Serbian language classes and finally take the risk and learn horse riding.
Balancing work and new-mom-duties has been the biggest challenge for me so far. My motto for life is "Run until you fly". I am a perfectionist in everything I do. I believe that true success comes only when you make the commitment to become excellent at what you do. To be a successful working mom is a discovery I shall make in the coming years.
YOU GAVE BIRTH TO YOUR SON IN BELGRADE AND HIS OTHER NAME IS "SAVA"… WHAT WAS THE INSPIRATION BEHIND IT?
–Unequivocally the history behind the Sava Temple. I believe that a name can shape our personality. It can give the exact characteristics, energy, and aura to a person as to its meaning. I and my husband were looking for a baptismal name for our son, something that would be symbolic for a Georgian born in Serbia. We chose the name of the Georgian St. Saba which in Serbian is St. Sava.
Georgians just like Serbians are deep and true believers. Orthodoxy was introduced in the III century by St. Nino who came from Cappadocia and enlightened Georgia. This date makes my country one of the oldest Orthodox countries in the World. Georgians are very proud of their history. So am I. Despite the fact that our countries are located on opposite sides of the continent we have many things in common. Family and strong faith in God is the root of our nations' strength. Serbians have a beautiful tradition of slava. Those families whose slava is St. George know that he has a special place in every Georgian's heart. My Serbian friends whose slava is St. George consider my country their second homeland. But believe me, Georgia has a big heart, there is a place for everyone.
HOW DO YOU FEEL AS A FEMALE DIPLOMAT OF A SMALL COUNTRY?
Proud, determined, and self-confident. It cannot be otherwise. I come from a country of Queen Tamara who brought the Georgian state to the pinnacle of its power. We often call Her King Tamara to emphasize Her position as the first and only female to rule Georgia and bring Golden Age to our country. Women in Georgia have a very important and strong social role. It was one of the first countries in the world to empower women and ensuring their right to vote. Now It is among the few countries with female heads of state and the first country in the region. The Monument of Mother of Georgia (Kartlis Deda in Georgian) dressed in the national dress which stands in Tbilisi symbolizes the character of a strong and at the same time loving Georgian woman in the best possible way: in her left hand she holds a bowl of wine to greet those who come as friends, and in her right hand is a sword for those who come as enemies.
WHAT IS THE MAIN CHALLENGE FOR A FEMALE DIPLOMAT IN A MAN-DOMINATED PROFESSION?
It has not always been easy for women to enter different professional realms because numerous careers have always been reserved for men. Chief positions are still being overwhelmingly occupied by men. This imbalance may create a sense of nonrecognition. But as I observe more and more countries are adhering to the trends of modern diplomacy in which men and women are represented equally based on merit. In 2018 only fifteen percent of the world's ambassadors were women whereas in 2014 this number was much smaller. I feel very proud that women around the world have been breaking a glass ceiling of diplomacy after all. However, I think the main obstacle for women to be front-runners in diplomacy still remains the traditional thinking that in certain situations women are inclined to be relied too heavily on emotions rather than be rational and grasp thinkers. I would encourage men to get rid of these clichés and stop comparing women to roses. Not all women love roses.
WHY DID YOU DECIDE TO BECOME A DIPLOMAT?
I have never thought of another profession but diplomacy. No doubt my mother was my inspiration and a role model of a young female diplomat of independent Georgia back in the beginning of the 90's. She joined the Foreign Office at the age of 26 and spent 26 years of her professional life in the service of Georgia. Sometimes I think what profession I would have chosen if I had not been influenced by the aforementioned circumstances. Most probably I would become an artist. Nevertheless, I think that diplomacy does not stand very far from it…it has just a different scale.
LOOKING BACK IN FIVE YEARS, HOW DO YOU SEE GEORGIA-SERBIAN RELATIONS?
First and foremost, I want to see a strong and unwavering bridge of friendship between our people. I want to see more Serbia in Georgia and more Georgia is Serbia. Strong connection and friendship will pave the way to new initiatives and beneficial ideas of cooperation for both sides. Establishing people-to-people contacts is essential if we want to reach new heights in our future relations.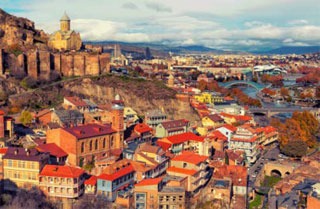 WHAT IS THE MAIN STRENGTH OF GEORGIA?
Its people. When I say people, I mean not only Georgians but all ethnic communities with different religions and spiritual traditions we have been co-existing peacefully with. It is the most valuable treasure of my country which has endured for centuries despite the succeeding generations. It makes Georgia culturally diverse, more innovative, and most importantly tolerant. Multiculturalism is especially spread in Tbilisi, where you can meet almost every cultural phenomenon: churches, synagogues, mosques, and temples in one place. It fills me up with pride when I hear people having great memories about Georgian hospitality which, by the way, ranks 2nd in the top 5 most hospitable countries in the world.
HOW WOULD YOU DESCRIBE GEORGIA TO SOMEONE WHO HAS NEVER BEEN THERE?
A country that loves you. Believe me, you will feel it immediately. Many people travel to Georgia because of its exotic tourist destination but most of them leave their hearts there. Behind the snowy, mighty Caucasus mountains, blue sea, and tens of hundreds of historical heritage sites which you can see, stands humanity and warmth of each Georgian you meet on your way.
THE TOPIC OF THE OCTOBER ISSUE IS 'MIR­ACLE OF LIFE', WHAT IS A MIRACLE OF LIFE TO YOU?
Life itself is a miracle, isn't it? If you live awareness it is easy to notice miracles happening every day everywhere. I be­lieve we can create miracles by turning someone's sadness into a smile, sorrow into happiness, hatred into love, and make people experience millions of won­derful feelings. Small things we do not even notice make our lives a miracle. We just have to embrace them.