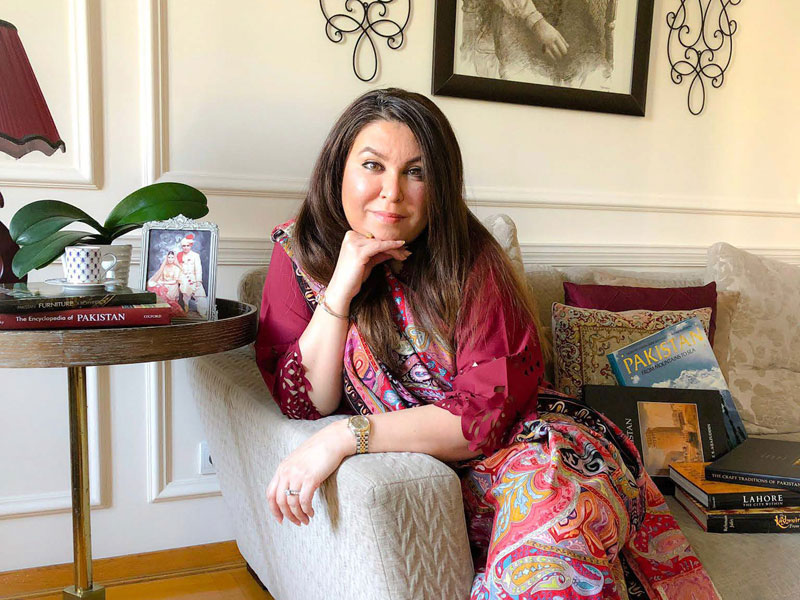 07 maj 2022

IN ALL CHAOS THERE IS A COSMOS

WORDS: SONIA SHEHRYAR

She would visit me every week on Thursday or Friday, I can't remember exactly. She would bring lots of cooked food for me and my husband. She would sit by my bedside and chat with me but mostly she would recite the holy Quran and she would pray before leaving. It had become her routine ever since I became sick.

The year was 2002, I was almost 5 months pregnant and in premature labor, for the first time. We lived in Algiers, Algeria, my husband was a junior diplomat at our embassy. Our first posting was turning into a nightmare as I risked losing our first baby. I had already been through a surgical procedure under General Anesthesia to prevent loss of the baby and I had spent several days in the hospital connected to IV meds. I was put on strict bed rest and allowed to come home finally. It was a very disturbing time for us but my diplomatic friends came to my rescue. They all took turns coming to visit me at home and bringing us delicious meals. They coordinated their cooking days and visiting hours with my husband. He would leave the house keys under the doormat and they would enter the house themselves. We would have so much excess food in our fridge that almost every evening my husband would call over his unmarried diplomatic friends for dinner. Deal was that they'd wash the dishes afterwards.

She joined my friends in taking care of me, bringing me lots of delicious Saudi food including my favorite dishes, sometimes little presents or books to cheer me up and always praying by my bedside. I was living far away from my family, there were no smartphones back then, only emails and phone calls that cost a fortune those days. I was just a young diplomatic spouse who became friends with her daughters and she was the Saudi Ambassador's spouse. Aunty Hayat didn't need to go out of her way to be so caring towards me but her heart was so kind and she could see that I needed a mother figure near me at this time. She decided to be my mother when my real mother was far away and I never forgot.

We were invited for a dinner at the Saudi ambassador's residence the night my son was born, 4 weeks before due date on 5-5-2002. She sent me bone broth immediately and was our first visitor at the hospital in the morning along with her husband. Her love and kindness knew no bounds and I felt that I could never repay her. Aunty Hayat was someone who made a mark on my heart forever.

My Egyptian friend had told me that something for which one struggles and strives very hard in life and in the end achieves it, is called 'Nayel'. So I named my first son Nayel.

We left Algiers for Islamabad, Pakistan, when Nayel was 5 months old. I lost touch with Aunty Hayat but her daughters and I kept in touch by email. Uncle retired from service some years later and they moved back to Jeddah, Saudi Arabia.

Life moves fast, as Nayel started going to a preschool I found a job at a private dental clinic in Islamabad. Before Nayel's 2nd birthday, I was again pregnant and totally unprepared for another baby. I was devastated at the thought of going into premature labor again and being bedridden. However I discovered that God had other plans for us. I continued working during my pregnancy, I did not experience premature labor at all in spite of being in 1 car accident during my first trimester and a fall in my kitchen during the 7th month, we all survived the pregnancy. Baby boy no 2 was safely in our lives 4 weeks premature on 11-11-2004. My husband named him Mikael, after the angel. My little cosmos was complete!

We moved to Budapest, Hungary in 2006, I went back to university and got my DMD degree. I worked as a dentist in Budapest until it was time to move again. This time it was Glasgow, Scotland and it was 2010. I worked as a dentist in Glasgow and boys grew bigger. Life was busy.

We moved back to Islamabad in 2013, my boys had a tough time adjusting but slowly we started to enjoy our life again. I found a job at a private clinic and we spent a lot of time at the country club, swimming and eating club sandwiches.

Nayel made a friend at school named Ali. His family was from Lebanon. His parents were divorced and his father had remarried and moved with Ali and his 2 brothers to Islamabad. Ali was a quiet, well-mannered child with rosy cheeks, curly brown hair and sad, brown eyes. Ali started spending every weekend at our home. 10am on Saturday morning the bell would ring and it would be Ali. I stopped changing my pajamas for Ali's visits or tidying up the house. He became a part of the family. He helped out at home when my kids were too lazy, he ate whatever I served and never complained even when my own kids did. He would tell Nayel, "you don't know how lucky you are". We would take him everywhere with us and I would simply introduce him as my 3rd son. He accompanied us for grocery shopping, to picnics, weekend lunches with family friends and to the country club for swimming and snacks afterwards. He would come to me to say goodbye and get a kiss from me before leaving our place. I sensed a need in him to be loved, perhaps he wasn't getting enough attention at home, perhaps he missed his real mom, and being a mother myself, I didn't hold back. We loved Ali and life was in happy order.

My husband was given orders to move to Jeddah in 2015. There had been a disastrous accident during the annual Hajj pilgrimage and thousands of people had lost their lives. It was the worst time to be posted as new Consul General of Pakistan to Jeddah. We sadly said goodbye to Ali and moved to Saudi Arabia.

In Jeddah life became absolutely chaotic, we were receiving or seeing off ministers, officials, military chiefs or some other VIP, at all hours of the day and night. Our 9 Bedroom residence was running like a Bed and Breakfast with friends or family coming and going. Everyone came to visit the holiest sites of Islam in Mecca and Madina. I had no time for a job as I was constantly on duty supporting my husband, running a very busy household and attending events.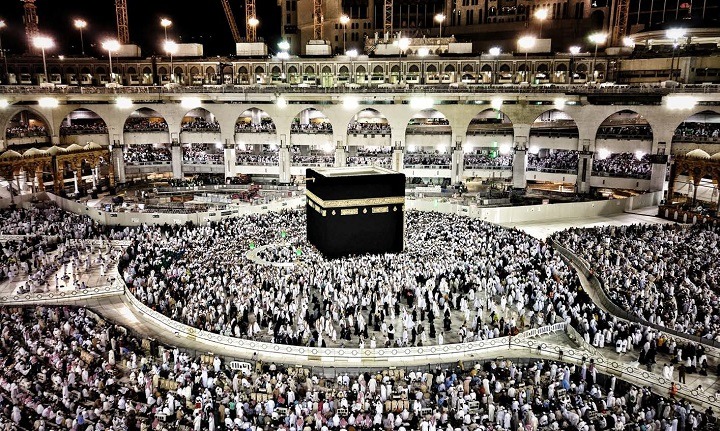 One day we finally went to have dinner with uncle Gazzaz and Aunty Hayat. All of their children along with their spouses and kids came to meet us. We were reunited after many years. It was 2015.
We got used to the fast paced life in Jeddah, kids made friends and grew into teenagers. We performed our first Hajj pilgrimage in 2016 along with 17 private guests. I cried to God from stress and anxiety as I was overwhelmed with responsibilities. It passed and guests left and we were back to the chaos of our normal life. Then came the invitation for my husband to participate in the annual 'Ghusl-e-Kaaba'. Ghusl means washing/cleaning. The Kaaba is the cube-shaped building covered by black cloth that stands in the centre of the big mosque in Mecca. It is the most holiest site in the world for Muslims. It is the House of God almighty and to be invited to enter inside was a privilege none of us imagined in our wildest dreams. Only selected people can enter the Holy Kaaba as it is closed at all other times and only opened by special permission from the King. We watched from afar as my husband entered it on the designated night and when he emerged from within afterwards, ashen faced from the surreal experience. There were thousands of people in the Haram, the area around the Kaaba was packed that night. As my husband broke through the police barricade in order to reach us, the people in the crowd surrounded him, crying, hugging and kissing him because he had just emerged from the Holy Kaaba. We reached each other with a lot of difficulty and finally he hugged us three, he was smelling beautiful, like he had a bath in some exotic oud. He had a cloth in his pocket which he had used to wipe the walls inside the Holy Kaaba. It was so precious for us. That was his first time and he didn't understand what he had done for God to grant him this privilege. Little did he know that he would enter the Holy Kaaba again.
The Ghusl-e-Kaaba was on TV and aunty Hayat and uncle Gazzaz called us to wish my husband congratulations just as he received messages and calls from friends and family all over the world. No one in both our families had ever entered the Holy Kaaba. It was a very Big deal. Aunty Hayat asked my husband to take her inside the Holy Kaaba too and her was embarrassed to tell her that he cannot control who enters.
The Army chief came to visit Mecca in December 2016 and the king gave permission for him and his entourage to enter the Holy Kaaba. My husband and the Saudi Chief of Royal Protocol led the guests inside the Holy Kaaba to pray within. It was unimaginable yet God made it possible for us. There was another few days of congratulatory calls and messages. It was extremely humbling.
Such exclusive VIP visits inside the Holy Kaaba occurred another few times during our stay in Jeddah. The permission to enter the Holy Kaaba would always come just a few hours before the actual visit. There would always be a lot of panic for the protocol officers but my husband became an expert at handling the chaos.
We received posting orders in 2018 to move to Serbia but it was another year before we could physically arrive here. During our last months in Jeddah, the prime minister came to visit with his wife. He was granted permission to enter the Holy Kaaba and we found out 6 hours before the event was to happen. I begged my husband to take aunty Hayat with us as ladies were permitted to enter with the prime minister's wife. He said she would not be allowed inside as her name was not on the list of vip guests from Pakistan. I called aunty and told her to get ready anyway. My husband picked her up from her house and drove her to the Royal guest palace in Mecca. She cried and prayed the whole time as she had a very strong desire to enter the Holy Kaaba. Once inside the palace, she continued to pray. I saw the chief of Royal protocol in the lobby and went to greet him. I asked him permission to take my mother inside the Holy Kaaba that night and he asked if her name was on the guest list. I told him that she is not from Pakistan, she is my Saudi mother. I told him briefly about our time from Algiers and he was shocked. I took him over to meet aunty Hayat, she was praying in her wheelchair. He spoke with her in Arabic and his mind was made up. If God had chosen for her to be brought here tonight, then who was he to stand in her way. He allowed me to take her inside the Holy Kaaba. I held her, as a daughter would, as she struggled to climb up the steps to enter the Kaaba. I didn't leave her side as we cried and prayed together within the most Holy place on earth, so overcome by what we were experiencing together. I felt God granted me a chance to repay her kindness in the most ultimate manner, I was moved beyond description. What great power had brought us to this moment in time but God's. Her selfless love and caring for a sick young woman in Algiers, 17 years ago, had resulted in that same woman becoming the source of the culmination of aunty's greatest desire. Who could have ever planned that but God almighty!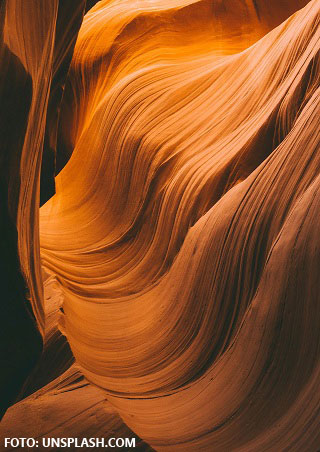 In spring break of 2019 we decided to visit Lebanon for a holiday. Nayel told us that Ali's father had gotten divorced from his second wife soon after we had left Pakistan and that now Ali lived with his biological mother in Beirut. Nayel messaged him that we were coming and he was very excited. We landed in Beirut and were picked up by the embassy driver and taken to our hotel. We freshened up and were taken to a fancy seaside restaurant for lunch with our ambassador and his family. Ali kept messaging Nayel, impatient to come and meet us but he had to wait until lunch was over. We wanted to meet him back at the hotel but Ali was waiting outside the restaurant when we came out after the lunch. The boys were reunited, awkwardly hugging each other because both had grown from little boys into young men. We watched them both, smiling at their reunion, happy to see them together again. Then Ali came towards me and I thought we would give each other a kiss on the cheeks but he opened his arms wide and grabbed me in a big hug. He hugged me so fiercely, so tightly and for so long that it brought tears to my eyes then and even now as I try to pen that moment. It was as if he was telling me, without saying a word, that the little boy we met in Pakistan had not forgotten us. I thought my heart would swell and burst as I understood and hugged him back. When we separated, he introduced us to his mom. She had accompanied him and had stood by watching our reunion. She told me that Ali spoke of us many times to her and had told her that I was his mom in Pakistan. My third son remembered me! We spent beautiful days sightseeing in Lebanon and Ali was with us every day, we were a family again, going together everywhere, boys fooling around all the time, us cautioning them repeatedly and life was lovely. This time saying goodbye was more difficult as the boys had matured and understood that they might not meet again so soon. We parted with love in our hearts and the hope that God would reunite us again.
Life is a journey that ebbs and flows, moving ever so slowly when we are waiting or sad or sick and so fast when we are busy, healthy and happy. The people and events that flow through our lives enrich us with experiences and teach us lessons never to be forgotten. And thus I have learnt never to stop loving, never to stop being kind, never to stop caring, to follow my heart and never stop believing in God almighty. There is a power greater than us that brings order in our lives, all we need to do is have faith in HIS plans.