An interview with Danish songwriter, producer & DJ – Mr. Frank Ryle
BY SOULMIMI, LOUD MINORITY BELGRADE
Multitalented Frank Ryle together with Rob Hardt makes the dynamic musical duo called "Cool Million" and after five albums as Cool Million and a musical career spanning more than 10 years, Frank's first offering, titled "The Adventures of Jefferson Keyes" stands out as the perfect soul, boogie and disco anthem compilation. This collection of happy and positive music was released last year to major acclaim of the independent soul music scene. The self-produced, arranged and composed tracks on this album feature great vocals, such as the Danish singer Gregers, UK's Sulene Fleming, American Kiki Kyte and Folami of iconic band Chic, to name a few.
As part of a DJ tour organized by Loud Minority Belgrade, Frank recently visited Serbia and filled the dance floors of the capital's finest clubs (Gajba, Strogi Centar and Leila Records) with his selection of contemporary soul, disco and boogie eclectic sounds.
We spoke to Frank during his visit and here is what he shared with us.
CAN YOU GIVE ME A BIT OF HISTORY ON HOW YOUR MUSICAL JOURNEY BEGAN? HOW DID YOU START COOL MILLION?
'It all started with a good friend of mine asking me to help him with a remix he was doing, at some point I asked him if we could do a soul-boogie track for fun and see were it would take us. So we came up with the song 'Naughty Girl'. At the same time we came up with the name Cool Million, I believe we first got the phrase from Eddie Murphy's movie 'Coming To America'. We spoke about some producer job for an American artist and I asked my friend if they had talked about money and he replied something like: They can give me a Cool Million… we laughed and decided to use it as our band's name…'
CONGRATS ON YOUR SOLO PROJECT "ADVENTURES OF JEFFERSON KEYS" UNDER THE NAME OF RYLE, COULD YOU TELL US A BIT ABOUT YOUR INTENTIONS WITH THIS RECORD? CAN YOU TELL US A SOMETHING ABOUT THE ARTWORK FOR THE RYLE RELEASE?
'Thank you.
Well, the basic idea with this project was to make a vinyl album with up-tempo songs, 8 tracks inspired by the hey-days of disco and vinyl. Also I wanted to showcase some Danish talent both vocally and instrumentally. The artwork was inspired by Ahmad Jamal Trio's album artwork titled The Awakening.'
TELL ME ABOUT THE BAND'S NAME COOL MILLION, I SUPPOSE IT'S AFTER THE TV SHOW. I REALIZE THAT THE TITLE OF YOUR SOLO PROJECT IS ALSO CONNECTED, AS IT CARRIES THE MAIN CHARACTER'S NAME.
'Yes, Cool Million was a TV show but I actually never watched it, it's back from 1971 and it's not super good (it can't be because they only made 4-5 episodes). However. in connection with my debut solo album I thought it would be nice to have some kind of link between Cool Million and the solo album…. As I am both Cool Million and Ryle so in order to make the link I used the name of the leading role in this TV series, which is Jefferson Keyes.'
WHILE LISTENING TO YOUR DISCOGRAPHY, ONE REGISTERS ALL THE PLEASANT TEXTURES AND MELODIES AS A MAJOR ATTRIBUTE OF YOUR MUSIC. I WOULD CALL IT "SOULFUL MUSIC FOR HAPPY PEOPLE". WHO ARE THE KEY FORCES OF YOUR INSPIRATION?
'The overall inspiration comes from the soul scene in the era of 1979 to 1985. It's artist such as; Michael Jackson, Atlantic Starr, Skyy, Rick James, Cool Notes, Loose Ends, Leroy Burgess, Glenn Jones, Meli'sa Morgan, Eugene Wilde and so on. We were lucky enough to actually work with some of these names and acts during our first 8-9 years as Cool Million.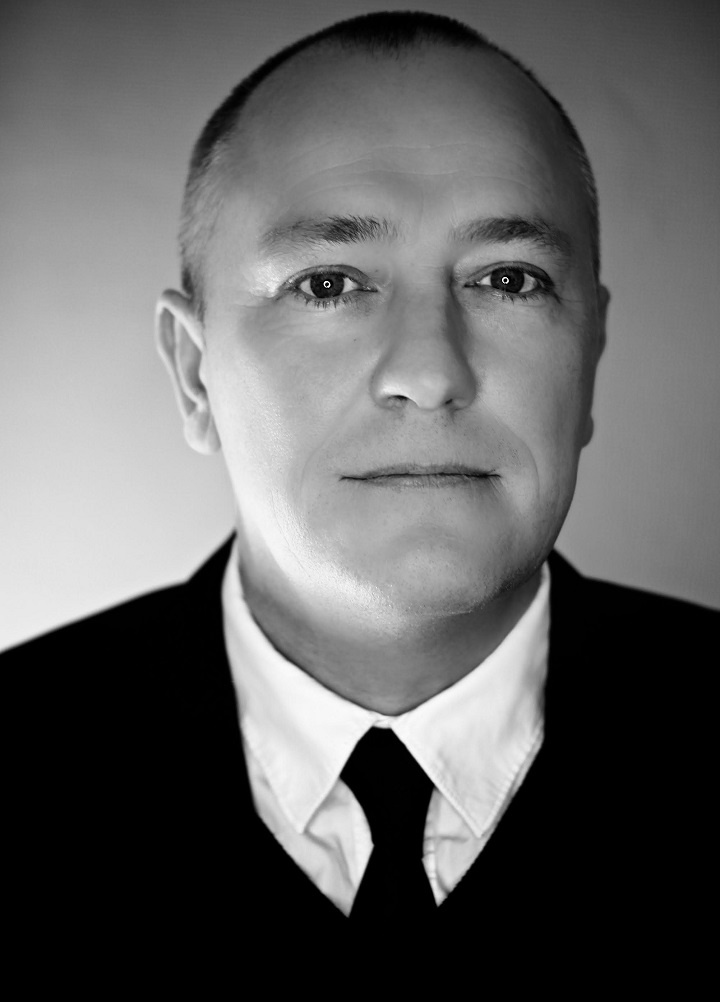 WHAT ARE YOU LOOKING FOR IN THE FUTURE? CAN BE RELATING TO YOUR MUSIC OR OTHERWISE…ANY NICE CONCERTS YOU WILL BE GOING TO SEE SOON?
'Hard to tell the future, but I do believe that we will keep on making music and that we will keep Cool Million going strong, I also believe that I at some point will make another album under my surname. In June I plan to see Chic live in Copenhagen and Leroy Hutson in London. And in July Cool Million will be the supporting act for Gregory Porter in Germany – I look forward to that. And I have some nice DJ gigs lined up. Life is good.'
RYL IS A MAGAZINE THAT FOCUSES ON LOVE AND THE BEAUTY OF LIFE, OFTEN OFFERING TO ITS AUDIENCE TOOLS AND ADVICE ON HOW TO OVERCOME EVERYDAY OBSTACLES AND LIVE A MORE POSITIVE LIFE. I PRESUME THAT FOR YOU MUSIC IS A GREAT SOURCE OF POSITIVE ENERGY, AM I RIGHT?
'Absolutely, I couldn't do without music, as you say it's my sanctuary'
AND LASTLY, DID YOU ENJOY BELGRADE AND WHAT ARE YOUR IMPRESSIONS ABOUT SERBIA?
'I really, really enjoy Belgrade… I can't wait to come back. I love the night life, I love the people and the food… And I feel good about having some really good friends there. And I tell all my friends about Belgrade and that they should go there…'
Frank's Dj set in Leila (March 25, 2017)
Cool Million's YouTube Channel
Press and enjoy the sweet, sweet soul music!