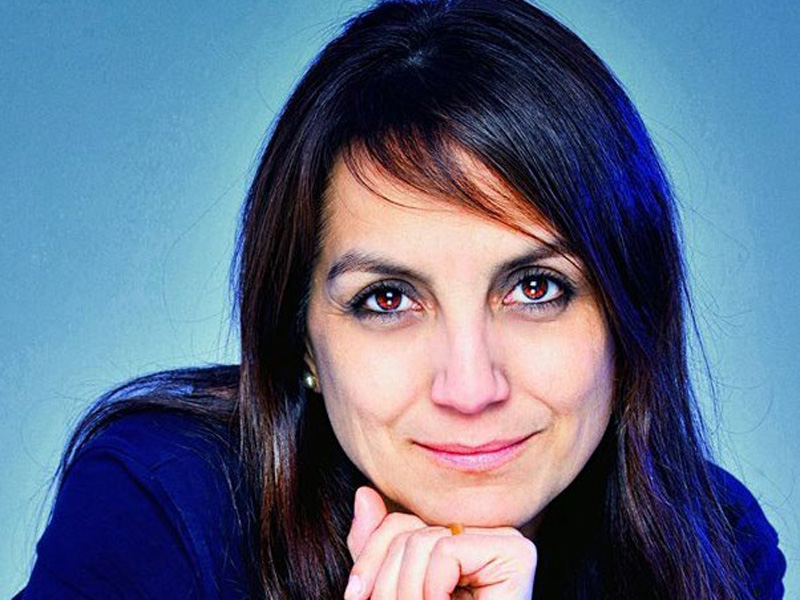 17 nov 2019

MY LIFE… IS A "NORMAL" LIFE

WORDS: PRATITI MEUNIER

SOMATIC EXPERIENCING® PRACTITIONER, ESSENTIAL COUNSELOR, REIKI PRACTITIONER, MEDITATOR & SEEKER.

WORK WITH THE PATH OF LOVE, PERSONAL DEVELOPMENT PROCESS WORLDWIDE SINCE 9 YEARS.

Having breakfast this morning with a friend I shared this article to write under the umbrella of "Be Original" and he just smiled and said: "Well, your life is like this!". In a second, this little voice inside, that I'm sure you all know, said: "… But my life is a normal life…"

I repeated those words out loud and we started to laugh as crazy! He said: "Yeah right… this can be the title of the article!" (grazie Riki!)

And here it is: "My Life is a NORMAL Life"

But why was he laughing so much? Maybe because not even I am able to explain the ways and detours I have been taking since so many years.

Few days ago, I was going through a detox process that invited big silence and meditation. Images started to emerge from my memories making a "review" of my Life. I was amazed, touched, surprised and humbled facing the incredible strength, power, determination, pull, direction, and trust that the energy of the Heart can have to move and thrive. The mysterious ways how something bigger than me has been driving my feet all around the world and has been supporting my Being to Rise.

There is always a longing in our Heart, in our Soul. For some, it manifests as a passion, this burning purpose/idea that moves you in a precise direction and take all your breaths away. For others, it is revealed as a curiosity, this itchy sensation in our Being that needs to know and understand and transmit from so many areas to so many other areas.

Curiosity has been my fuel, my driver, my guidance, my inspiration and my intuition. Curiosity about people, their behaviors, feelings, and actions; about the way of thinking, theories, experiments, creations. Curiosity about mainly everything.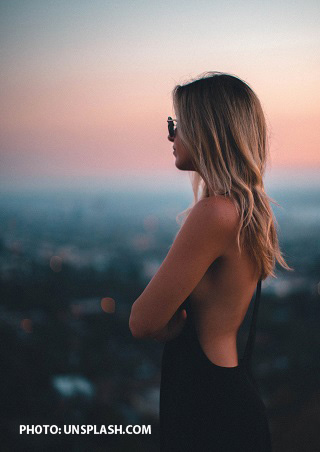 I dove into the world of law and became a lawyer, defending the "right" cause, correcting injustices and naming what was not correct. I became a Master in development, environment and society because the view of law was too narrow and I was missing a wider vision of the world. I jumped into sociology, economics, statistics, anthropology, agriculture, history, diversity, cultures, people, countries, conflicts, north and south, east and west. A whole new level was opening in front of my eyes and I was devouring world visions, human understandings and worldwide structures in libraries and researches. Then something was missing: The Other. It was the time when I started to work as an environmental lawyer, trainer and taught at the university, opening another completely new playground for me, another challenge to expand my experiences. It was a precious place to invite young people to think by themselves, to have an opinion, to experience first and to decide after what was the right vision and understanding for them. It has been one of my favorite moment where I was questioning everything, breaking many of their believes and structures, inviting them to be individual, different and independent one from the other and yet, living together in a society. Of course, I was considered the "eccentric" teacher, sitting in lotus position on the table, talking about vipassana meditation as a way to reintegrate prisoners in society and nobody was missing my lessons! And yet, something was missing again… My Own Inner World.
Then the leap was bigger, it was a first quantum leap. I left almost everything and I moved to live in a meditation center. Vastness opened to me, the void, the unknown. The intelligence of the Heart was bigger than any rational thinking. Another language appeared that I didn't know before and infinite realms of the human being started to reveal as a new world to be discovered. This moment was the beginning of my inner transformation that has been spiritual and psychological. As one of my teachers says: "The spiritual work is about awakening to higher states of consciousness; the psychological work involves cleaning the psyche of all conditionings, psychological blocks, complex contradiction and traumas. […] Confrontation and acceptance of the shadow are the cornerstones of all inner work. The shadow contains the secret of our inner nature. This is what I call the 'inner work'; an ongoing process of revelation and exploration." (Turiya Hanover)
This spiritual journey started more than 15 years ago and has been driving me on the most crazy and unexpected path, the one that I could never imagine before. It has been the journey into my Humanity, into my most precious and exquisite inner world, filled with light and shadow, with unknown and void, with layers and layers of human conditionings and every day welcoming a new guest as Rumi wrote.
And why am I writing all this? Why am I sharing with you all the jumps and bumps that I have been living so far? Because what I came to realize is that we are all UNIQUE HUMAN BEINGS, as simple as that.
We are all an unrepeatable manifestation of what to be Human means. I cannot be you, you cannot be me. We have values, visions and a common consciousness that unify us all. And you have this special spark that makes you who you are, this special spark that makes me who I am.
I AM AN ORIGINAL ME and to be in my UNIQUENESS is a precious gift.
I have been seeing so many people getting lost in the effort to become somebody else, copying the personality and beliefs of others, been hypnotized by strong characters and losing their own being, their own presence. I have been seeing people disappearing and losing their individuality under seductive words and discourses.
I am telling you, we were born as Original Masterpieces and the work is to remember it and dare to wear your Inner High Heels and put your Crown on. It is not an easy path. I failed many times, I got lost many others, I was crushing myself once per month and yet… I never gave up.
Curiosity has been my guideline, a passionate pull to understand human behavior in the vastest and deepest spectrums, from the divine to the very human; to understand, at the end, that there is nothing more Sacred than to be a HUMAN BEING UNIQUE AND IRREPLACEABLE.
And if I have to start all over again, I will risk more, worry less, laugh more, hold back less, dream more, trust more, love more, mistake more, learn more and stand taller and loyal and proud of my Golden High Heels, my Crown and my Red Dress.
Yes, my life is a normal Life…