WORDS: MIA MEDAKOVIC
INTERVIEW: OLGA LUNA
PHOTOS: ANTON WELT
OLGA, CAN YOU TELL US ABOUT YOUR BACKGROUND AND WHAT LED YOU TO BECOME A PRIVATE YOGA TEACHER?
Of course. I was born in Moscow, Russia, and for 15 years, I was deeply immersed in the world of business. I ran an event company and an ad­vertising agency, and I was quite the business woman. A lot of stress and responsibilities were with me almost every day. Yoga was what kept my life in balance.
THAT'S QUITE A TRANSITION FROM THE CORPORATE WORLD TO YOGA. CAN YOU SHARE THE PIVOTAL MOMENT WHEN YOU DECIDED TO MAKE THIS SHIFT?
The turning point came about seven years ago when my family and I moved to Belgrade, Serbia. It was then that I made the courageous deci­sion to leave behind my thriving business in Russia. With my move I knew it was time to embark on a new path and I have no regrets that I have chosen yoga as the one.
THAT'S INDEED A BOLD MOVE. HOW DID YOUR JOURNEY INTO YOGA TEACH­ING BEGIN AFTER YOU MOVED TO BELGRADE?
Upon my arrival in Belgrade, I almost right away started my awe-inspiring odyssey into the world of yoga. With unwavering determination, I dedicat­ed years to my profound yoga education. I immersed myself in rigorous training, crisscrossed the globe to learn from esteemed yoga luminaries, and forged connections with the finest yoga academies. Throughout this remarkable journey, I accumulated a treasure trove of diplomas, a tes­tament to my unwavering commitment to mastering various yoga styles, including Vinyasa, Hatha, Yin, Power, as well as the art of Pranayama (mindful breathing) and the profound practice of meditation techniques.
This transformative expedition not only enriched my knowledge but also empowered me to metamorphose from a successful businesswoman into the devoted yoga teacher I am today.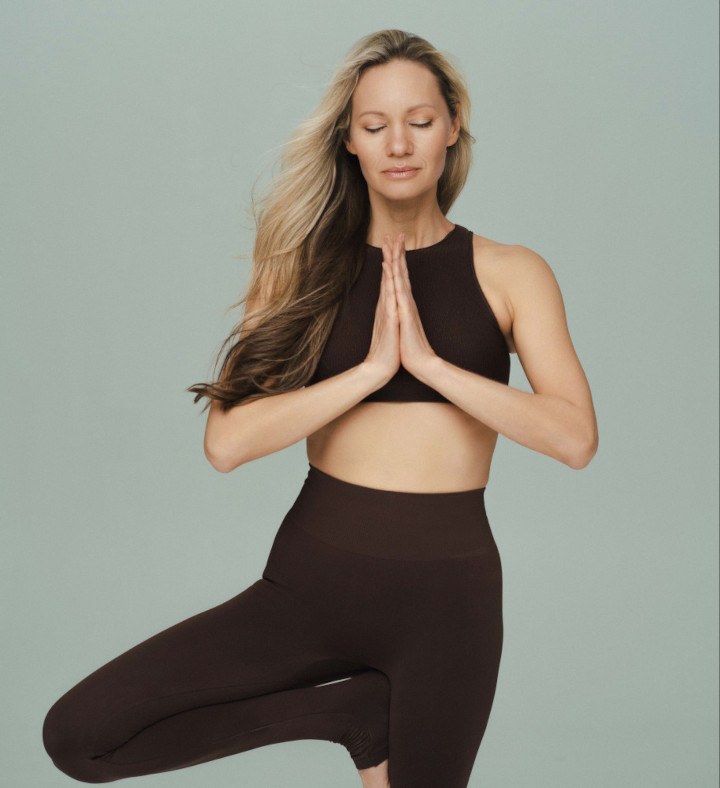 PRIVATE YOGA IS YOUR SPECIALTY. WHAT INSPIRED YOU TO FOCUS ON PER­SONALISED SESSIONS RATHER THAN GROUP CLASSES?
I'm passionate about private yoga sessions because I believe in the uniqueness of each person's journey. Everyone's yoga practice should be tailored to their individual needs and goals. Personalised sessions ef­ficiency is incomparable to a group ones. When you are one on one with the person it is a different level and dedicated and focused attention on every move and every breath that helps to reduce stress, improve flexibil­ity, or discover inner peace, inspiring to embark on a yoga journey that's truly their own.
CAN YOU SHARE A MEMORABLE SUCCESS STORY FROM YOUR PRIVATE YOGA SESSIONS?
Absolutely. There was a client who had struggled with chronic back pain for years. Through personalised sessions, we worked on strengthening and stretching exercises tailored to his condition. Over time, his pain sig­nificantly decreased, and he experienced a remarkable improvement not just physically but in his quality of life. It's stories like this that reaffirm the power of yoga.
YOU MENTIONED IN YOUR FIRST ARTICLE IN OUR MAGAZINE THAT YOU FOUND­ED THE DETOX YOGA PROJECT. CAN YOU EXPLAIN WHAT DETOX YOGA IS AND WHY IT HAS BECOME SO POPULAR AMONG THOSE LOOKING TO ACHIEVE A BEAUTIFUL BODY, LOSE WEIGHT, AND IMPROVE THEIR OVERALL WELL-BEING?
Detox Yoga is a special program I'm deeply passionate about. It was created for some of the world's best hotels, known for encouraging a healthy lifestyle. This unique approach to yoga is all about helping people connect with their bodies, making their lives longer and happier. Many individuals are drawn to Detox Yoga because it can help them attain a more attractive physique, shed extra weight, and enhance their overall health. Witnessing the incredible transformations and the newfound en­ergy it brings to participants is truly fulfilling.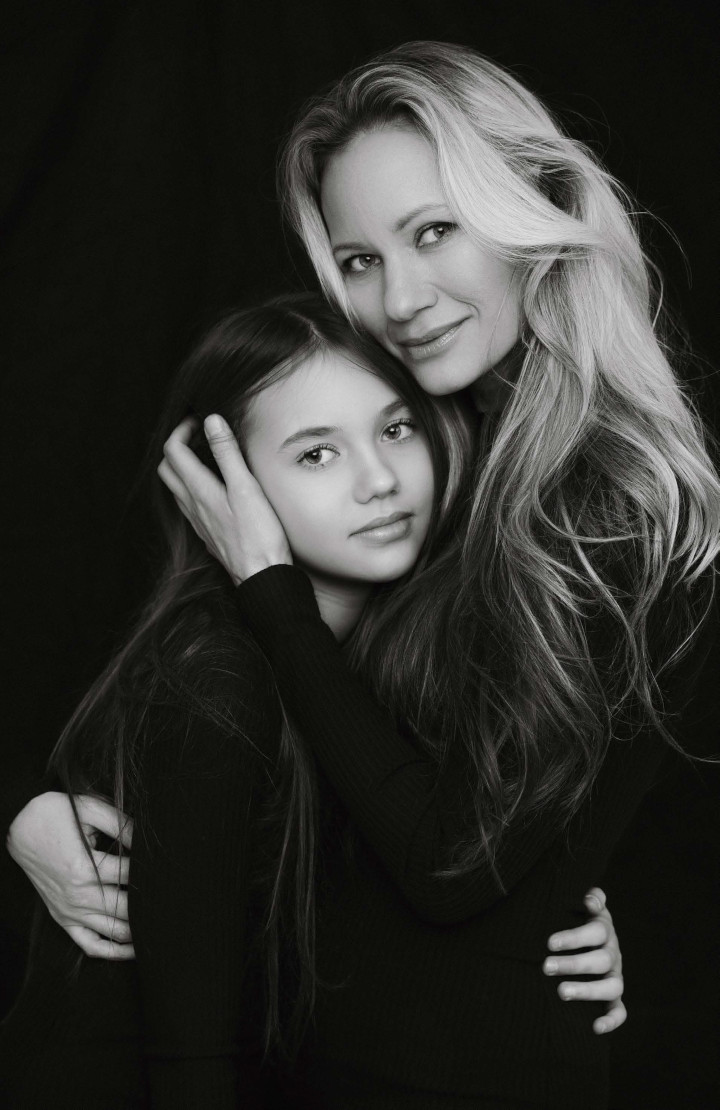 YOU ALSO MENTIONED THAT YOU WERE TEACHING YOGA INSTRUCTORS IN VAR­IOUS HOTELS AROUND ASIA. WHAT DRIVES YOU TO EXPAND YOUR TEACHING IN THIS DIRECTION, AND COULD YOU SHARE THE STORY BEHIND HOW IT ALL BEGAN?
Training yoga instructors has become a passion of mine, driven by a unique experience. It all started when I was in one of the best hotels in Asia, and I noticed their yoga teacher leading sessions that were not only incorrect but potentially dangerous with challenging asanas. I couldn't stay silent. I approached the hotel's manager, sharing my concerns and suggestions.
After that conversation, I began educating their yoga instructors using specialised practices suitable for all ages and body types. These practic­es prioritise safety and accessibility, ensuring that yoga is not only trans­formative but also inclusive for everyone. This experience fuelled my commitment to train instructors and ensure that yoga is practiced safely and effectively, inspiring individuals to embrace its profound benefits.
LIVING YOUR BESTSELLER IS OUR THEME FOR THIS ISSUE. HOW DOES YOUR JOURNEY REFLECT THIS CONCEPT?
A: My journey perfectly aligns with the theme. By following my heart and transitioning from a successful businesswoman to a yoga teacher, I've found fulfilment and purpose in what I do. Teaching yoga is not just a profession; it's a way of living my passion and positively impacting others.
WHAT IS YOUR VISION FOR THE FUTURE OF YOGA, ESPECIALLY IN BELGRADE AND BEYOND?
I envision a future where yoga is accessible to everyone, regardless of their background or physical abilities. I'm actively working on initiatives to make yoga more inclusive, such as creating online platforms and re­sources. My goal is to spread the joy of yoga to as many people as possi­ble and help them discover its profound benefits. Such a warm welcome and kindness that me and my family received here motivate me more and more to do it for people of Serbia.
FINALLY, OLGA, WHAT ADVICE WOULD YOU GIVE TO THOSE CONSIDERING A MAJOR CAREER SHIFT TO FOLLOW THEIR PASSION, AS YOU DID?
My advice is to listen to your heart and trust your instincts. It's never too late to pursue your passion and live your bestseller. Embrace change, be open to learning, and have the courage to follow your dreams. When you do, you'll find that the journey is as rewarding as the destination.
IN THE REMARKABLE JOURNEY OF OLGA LUNA, FROM A BUSINESSWOMAN IN MOSCOW TO A PASSIONATE YOGA TEACHER IN BELGRADE, WE FIND A TRUE EMBODIMENT OF THE THEME "I LIVE MY BESTSELLER." HER STORY IS A TESTA­MENT TO THE TRANSFORMATIVE POWER OF FOLLOWING ONE'S HEART, EMBRAC­ING CHANGE, AND SHARING ONE'S GIFTS WITH THE WORLD.