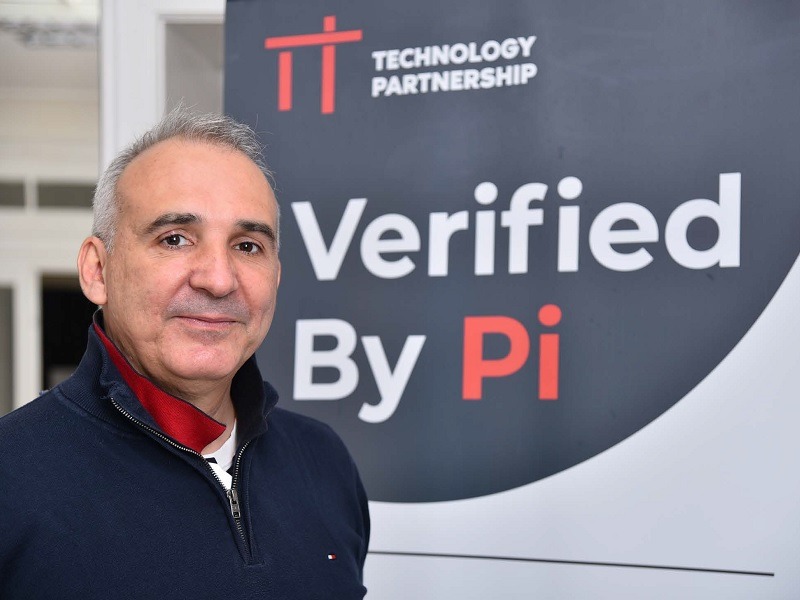 15 mar 2021

A COMPANY FROM THE FUTURE: TEHNOLOŠKO PARTNERSTVO

WORDS/PHOTOS: MIA MEDAKOVIĆ-TOPALOVIĆ
INTERVIEW: SAVA ŽIVANOVIĆ


SAVA ŽIVANOVIĆ, THE DIRECTOR OF THE SOFTWARE COMPANY TEHNOLOŠKO PARTNERSTVO, HAS BEEN SUCCESSFULLY PRESENT ON THE SERBIAN IT MARKET FOR THE PAST TEN YEARS, BUT ALSO ON THE MARKETS OF THE EUROPEAN UNION, INDIA, CANADA, AND THE USA.

THE MAN BEHIND MANY INVENTIONS AND TECHNOLOGICAL SOLUTIONS IN THE FIELD OF SECURITY, TELECOMMUNICATIONS, AND MEDICINE. THE COMPANY DEALS WITH THE DEVELOPMENT OF SYSTEMS IN THE FIELD OF SECURITY, FINANCE, TELECOMMUNICATIONS, AND MEDICINE WAS FOUNDED IN 2010 IN BELGRADE.

THE IT COMPANY THAT ALREADY LIVES IN THE FUTURE. THE WORLD'S MARKET IS THEIRS. WITH THEIR INGENUITY, CREATIVITY, DESIGNING PATENTS, AND SOLUTIONS, THEY ARE GALLOPING THROUGH THE IT WORLD IN THE DIRECTION OF FACILITATING AND SPEEDING UP THE PROCESSES AND CONTRIBUTIONS TO EASE AND MAKE PROVIDING SERVICES FASTER VIA SOFTWARE SOLUTIONS.

YOU HAVE ACHIEVED GREAT SUCCESS BY SELLING YOUR APPLICATION IN INDIA, A DIGITAL MEDICAL SERVICE. WITH YOUR SERVICES, YOU HAVE IN SOME WAY FACILITATED EASIER SERVICES IN INDIA. WHAT DOES THAT MEAN?

The purpose of the Telehealth by Pi project is to digitize medical services in India. Our main goal is to provide an opportunity for people from rural areas, lower and middle classes to gain access to affordable medical prevention and care through our app, and via Smart Care Centres organized by our Indian partner VYOM. The medical care will be available to users through several packages of medical services, which include measuring blood sugar, temperature, heart pressure, ECG, blood oxygen levels, as well as many other services.

HOW DID THE COOPERATION BETWEEN YOUR IT COMPANY AND THE INDIAN PARTNER VYOM COME ABOUT?

The cooperation was born two and a half years ago at the Smart Cities Fair in India through the EU program.

IT SERBIA VS IT INDIA

The essence does not lie in who is better, everyone has their advantages. India is a developing market, we saw the potential there and used it. Also, this type of medical care is extremely necessary in a country like India.

INTELLECTUAL PROPERTY IS THE MOST POWERFUL THING TODAY. HOW MANY PATENTS DID YOU FILE IN 2020 AND WHAT IS PLANNED FOR 2021?

A patent to protect privacy "leaks" of data.

SnaPi – quick shopping

We have obtained two smaller patents for smart bottles and smart foils for packaging that can be used to facilitate the transportation of goods.

In 2021, we hope to file more patents related to eCommerce.

DOES THE SERBIAN MARKET HAVE AN EAR FOR 'BUYING DOMESTIC', AS IN DOMESTIC APPLICATIONS?

The Serbian market, like all consumers, do not care too much where the application comes from and who developed it, they care about how it works and whether it is useful or not. Of course, on the other hand, Serbian companies appreciate it when they have the opportunity to cooperate with someone from their own country.

WHO DO YOU WORK TOGETHER FROM SERBIA?

In Serbia, we are currently working together with Centres for family accommodation and adoption in Belgrade and Novi Sad.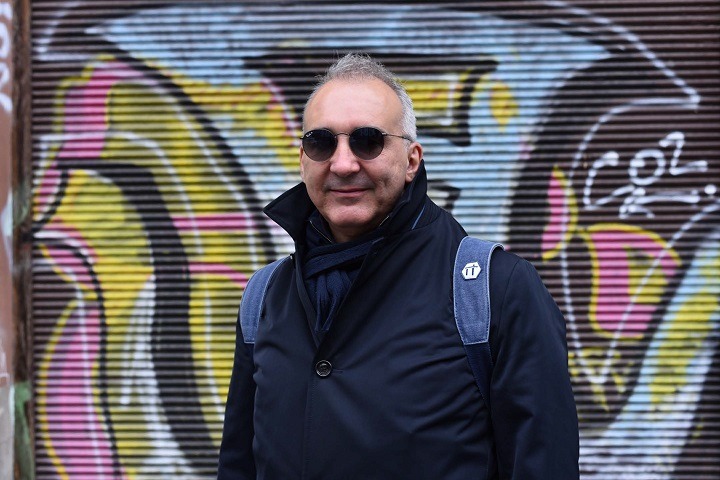 HOW DID THE COVID SITUATION AFFECT YOU AND THE FUTURE DEVELOPMENT OF THE COMPANY? WHAT IS YOUR GOAL?
The COVID situation affected us just as any other company where all employees had to work from their homes, where proper communication played a major role. The fact that we worked from home did not affect our desire to work on our products. We started to invest largely in our products – SnaPi, Telehealth by Pi, ID by Pi, Stay at Home/Locate by Pi, because we believe that the world has changed irreversibly and that digitalization and decentralization are inevitable.
A NEW APPLICATION IS COMING SOON, TO THE DELIGHT OF WOMEN, EASIER AND FASTER SHOPPING, SNAPI. HOW WOULD YOU EXPLAIN THIS APP AND THE QR CODE?
SnaPi is a service that allows shopping in the blink of an eye.
It is based on the Pay by Pi certified (PCI DSS) payment service – QR codes. This type of shopping does not take you more than a few seconds. SnaPi enables safe and fast shopping using QR codes. The user scans the QR code of the desired product, the necessary data is sent to the seller, the seller receives information about what was bought, where it is being delivered, and whether it was paid. It is a complete process.
DO NEW TECHNOLOGIES BRING SPEED INTO EVERYTHING, IN THE PROCESS OF WORK?
Efficiency and effectiveness are our goals. Today, people are increasingly trying to save on time and not spend it on unnecessary tasks, so we try to make our products useful and easy to use.
HOW CAN YOU EDUCATE THE OLDER GENERATION, THOSE OVER 65, TO SWITCH TO ONLINE PAYMENT?
The answer is very simple, by simplifying the payment process. It is necessary for the users to be acquainted first with what they will use and what are all the advantages that will make it easier for them to pay. The younger generations are much more advanced with technology and they can help their older ones in the environment by using this type of payment. It is very important that online payment is quick and easy, therefore, people of all ages will want to use these services.
THE TOPIC OF THE JANUARY ISSUE OF THE RYL MAGAZINE IS IT IS IMPORTANT TO BE BRAVE, WHAT WERE THE SITUATIONS IN WHICH YOUR COURAGE WAS VISIBLE? WAS IT BRAVE TO RETURN TO SERBIA?
As an engineer with decades of experience, I had a vision from the beginning. After graduating from the Faculty of Electrical Engineering in Belgrade, I headed to the UK where I obtained my master's degree in finance at the prestigious Henley Management College. I went to Great Britain with the motive to learn how companies are created and to use that acquired knowledge in Serbia. After nine years in the UK, I returned to Serbia where I founded the company Tehnološko partnerstvo with the aim of contributing to the improvement of Serbian industry. England taught me to respect results and diversity, while Serbia, on the other hand, taught me to overcome every obstacle that comes my way.
As a Serbian company dealing with innovative solutions, we have always believed in change and that is why I went to England to learn, to come back and make changes. I believe that change can be made only by those people who have seen and felt it, and that they have the greatest potential to contribute to our country. Many today would say that my decision to return was not the right one because in the UK it is better, but I think it is very important to be here, in my country, where I can make a change and influence on others.