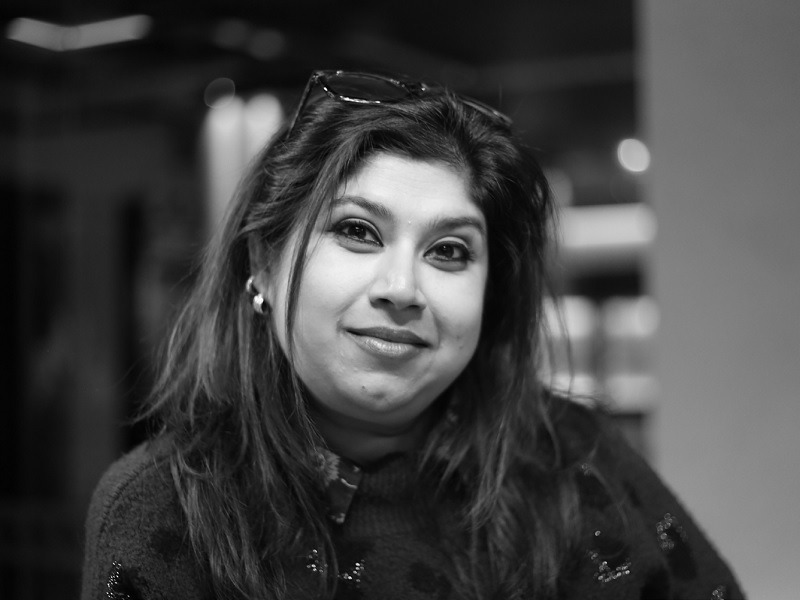 04 feb 2021

CAN YOU COOK INDIAN FOOD?

WORDS: SIMY METTHEW

BORN IN KERALA (INDIA), RAISED IN DUBAI (UAE), A CITIZEN OF NEW ZEALAND AND CURRENTLY LIVING IN BELGRADE SINCE 2018 – I LIKE TO THINK OF MYSELF AS A CITIZEN OF THE WORLD.

I love traveling for food, have travelled to over 30 countries so far and counting. Most people when they travel will google 'What to Do' when they are going to a new country, I will google 'What to Eat' 'Where to Eat' 'Farmers Markets', etc. – that's how much of a foodie I am. Being raised in Dubai meant that I had fantastic exposure to every cuisine under the sun and the opportunity to try cooking various cuisines thanks to every ingredient readily available.

My tryst with TV started in 2014 and I have been on several cooking shows and reality cookery shows in India and Dubai. I love facing the camera and speaking to an audience comes naturally to me. Therefore I like to think of myself as a storyteller – particularly about food and people.

Belgrade originally started as a work project in 2018. I have been in the business of relocations for the last 17 years – I am as passionate about moving people and belongings as I am about food. A chance meeting in Prague led to a project in Belgrade and eventually it turned into a location for my son to study Medicine at the University of Belgrade.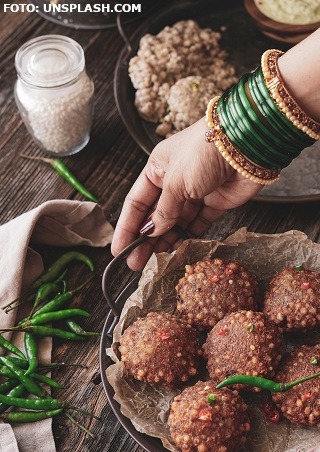 Once that project was over, another chance meeting with a foreigner living in Belgrade who asked me 'Can you cook Indian food' led to me starting Indian supper clubs in Belgrade. Over the period of 2 years, I have hosted at least 300- 500 people from at least 50 nationalities at my Indian nights introducing authentic Indian food to Serbia. I have had the pleasure of hosting Indian, Brazilian, Argentinian ambassadors, their spouses, and the German Defense Attache and his wife at my event.
In 2019 I had a small presence on a Serbian local TV channel in a segment called Foreigners & Slava – again a fantastic experience and hopefully will lead to more such features.
Indian ingredients and spices are next to impossible to locate in Serbia, however, Serbia makes up for it with its fresh produce and that is the key to a tasty dish. I love cooking Indian food in Serbia because the fruit, vegetables, meat, chicken, and herbs are so fresh and appealing. Serbia also produces many ingredients that pair beautifully with Indian cuisine. There is great seasonal produce and it is an absolute joy to try a variety of dishes throughout the year.
Butter Chicken is synonymous with Indian cuisine and today I will share with you a cheat's version of Butter Chicken using ingredients that are easily available in Serbia. This is by no means the authentic version, I developed this recipe so that my Serbian friends could make something easily at home.
INGREDIENTS:
To Marinate
Chicken – 500 grams
Yogurt – 5 tbsp (Kiselo Mleko)
Fresh Ginger – 1 tsp (grated)
Fresh Garlic – 1 tsp (grated)
Paprika slatko – 1 teaspoon
Paprika Ljuta – 1 teaspoon
Turmeric – 1 tsp
Curry powder – 1 tsp (if available)
Pepper – 1/2 tsp
Salt – to taste
Marinate chicken with the above ingredients and keep for several hours. Overnight is best. Cover and cook in a pan till the chicken is done. Leave any juice in the pan, we will add it to the sauce.
FOR SAUCE:
Butter – 3 tbsp
Tomato puree – 1/2 cup
Cooking cream – 1/2 cup
METHOD:
Melt butter in a pan, add tomato puree and cook till it becomes slightly thick. Add cooked chicken and juices to this. Mix well. Reduce flame to low and add cream. Let it cook till it starts bubbling gently, take off the heat, garnish with coriander leaves, and serve hot. If coriander leaves are not available you can leave it out. Decorate with cream swirls before serving.