Words/Photos: Anima Mundi
Translation: Milena Nikitović
Tamara Šijan, director of "Perin", furniture manufacturing company from Zemun. Hardworking and ambitious, Tamara has been creating her fantasy world in the family business since 1994, where she creates and designs furniture. In the beginning, the company was only importing and selling flat panel wood materials but today, "Perin" has become one of the leading furniture manufacturers in Serbia.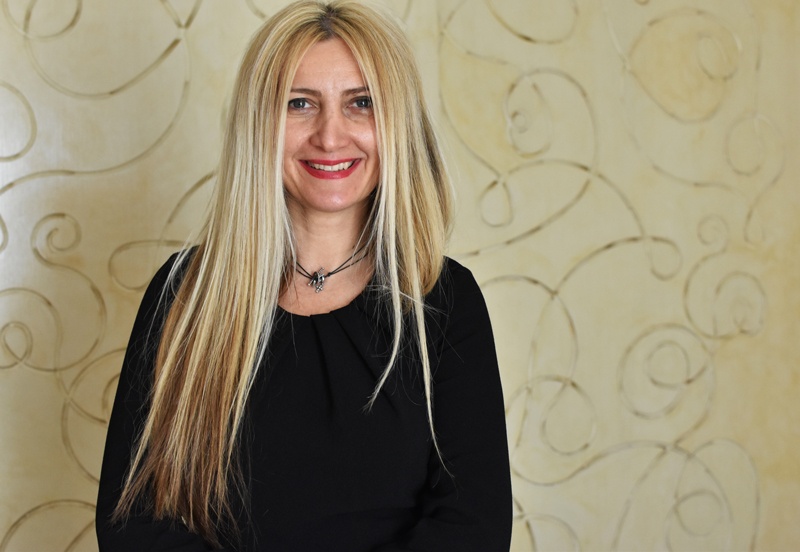 "Perin" got its name after her grandfather Petar. The strong and traditional family ties and influence is depicted also in their business itself because, a stable family is the basis for everything.
The esthetics of furniture is what has drawn Tamara towards design, and making furniture for herself and her clients, making it unique and reflecting the style of its owner. Tamara Šijan, with roots from Lika, her Serbian spirit, cosmopolitan looks and education, speaks English, Spanish, Italian and French languages, and loves passionately what she does. She follows the world trends in design, fashion and expands her horizons designing beautiful pieces of quality furniture.
World conquest
After completing the first year of primary school, she moved with her parents to Peru, due to her father's work. She never wanted to leave her country, and in Paris, while waiting for the connection flight to New York, she wanted to go back home to Serbia with 50 dinars in her pocket. In Peru`, the town Piura was small and in the middle of the desert, two hours from the Pacific, she and her family had eternal summers without a drop of rain.
The Peruvians, sluggish by nature were great speakers. Education was a little bit traumatic because she and her sister Slavica did not speak any Spanish. On top of that, at the Serbian school they attended, only Cyrillic was thought. As she struggled to understand the classes, she would sleep in class. Before and after every class, the Peruvian students used to pray and sing the hymn. They were very religious and had a church in the schoolyard. Their father told them they weren't obliged to attend Religion education. Still, that is where she learnt to pray. Both sisters learnt Spanish within few months. Living in Peru` has meant a lot to her, as so different form the life she lives today.
The world of furniture
Furniture has soul.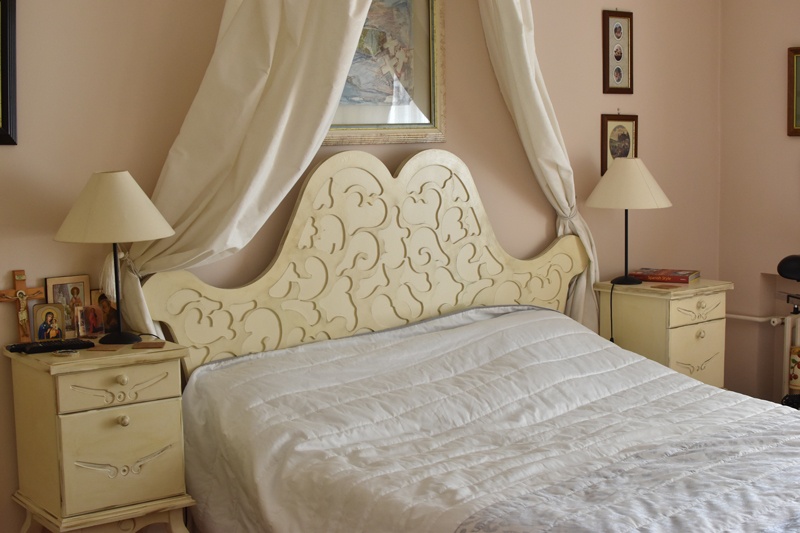 As business owners, we handle the production process from beginning till the final realization. We have participated on numerous furniture industry exhibitions in the country and abroad, always approaching the events thematically. We hire young designers and give them a chance to create something new together, something beautiful, functional for our clients. We inhale into our products, our idea, soul, logic, love and energy. It is important that our client can feel and recognize us. That the style is ours and theirs. That it can sense the magnificent note of uniqueness and individuality that our pieces carry. We collaborate with various international producers so that we can achieve the best results. We play and enjoy the process of creation.
Work
I carry a powerful driving force in me. Our employees, with their healthy energy are stunningly creative. Producing is not easy, neither is finding suitable international partners. But with strong will and dedication, everything is possible.
The family tradition in business is wonderful. I am thankful to have a father who has thought me everything. He is my hero who has passed all his knowledge to me. He is a wise and intelligent man, always well informed about the cotemporary trends and forecasts.
Family businesses can have some limitations. In the beginning, we were only importing the panels while I was keen on starting our own production, and my father was against it. After joining forces and compromises we agreed on everything and set our goal. We produce kitchens, wardrobes, children's rooms, office furniture, bedrooms, and cabinets. Everything evolved with our fantasy that my sister and I have been creating endlessly.  Work with craftsmen and the workers was a challenge for me.  Our father was less open to the idea to initiate production, out of fear of contact with clients, which can be extremely difficult. I was persistent and explained that I want to enjoy working through constant creation, and have succeeded in it. It was my personal fight. My goal is for the company to grow while maintaining what my father founded. I want him to work less, and for me to work more and more. I owe him everything. We made a web shop and all our products can be found on: www.shop.perin1.com. I love the modern technologies and want to make use of  everything that this 21st century is offering to us.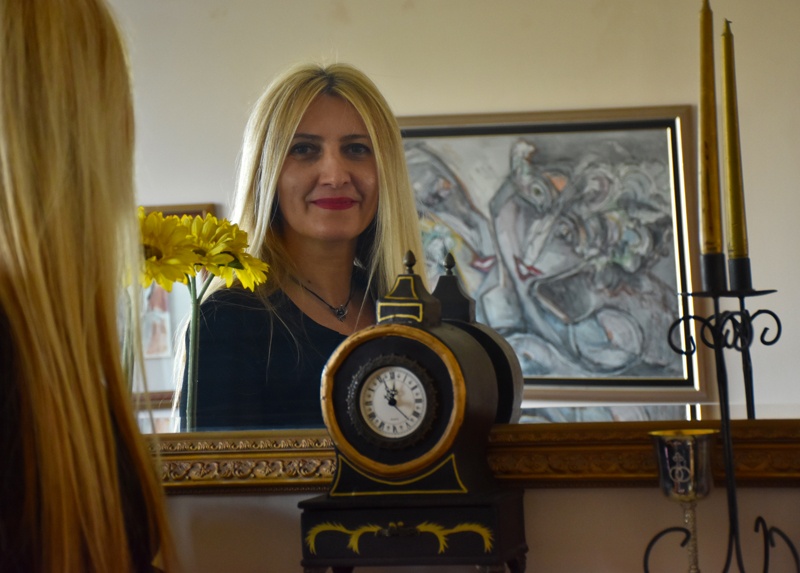 The cabinet
The cabinet is needed in every household. It is hand painted. We export it to Switzerland. It's our most popular product. Modern and simple, minimal.
A piece of furniture represents  passion, an extension to one's personality, same like jewelry that I also adore.  That is what I am, it says a lot about me. I have so much love for everything that surrounds me (from people to furniture). I could not imagine life without beautiful things and good, wonderful people.  Passion leads me towards creating something that I have not managed to create yet. Creating furniture, from its inception to the realization, isn't at all an easy task.  When the final product turns out to be perfect I am satisfied because I have realized a fantasy of mine and wanted to bring it closer to the client. What drives me is the love towards beauty.
Talents
I am a pragmatic person. Everything I do, hear, everything I feel or read, I want to implement in real life immediately. That is a quality of mine. With knowledge and talent, I create and live this life in full potential.  My talent lays in the fact that I manage to materialize my thoughts and create a fairytale. I am a combination of spiritual and material feelings. On my mother's side, I am an artist and I carry that gene of hers, while my being pragmatic comes from my father.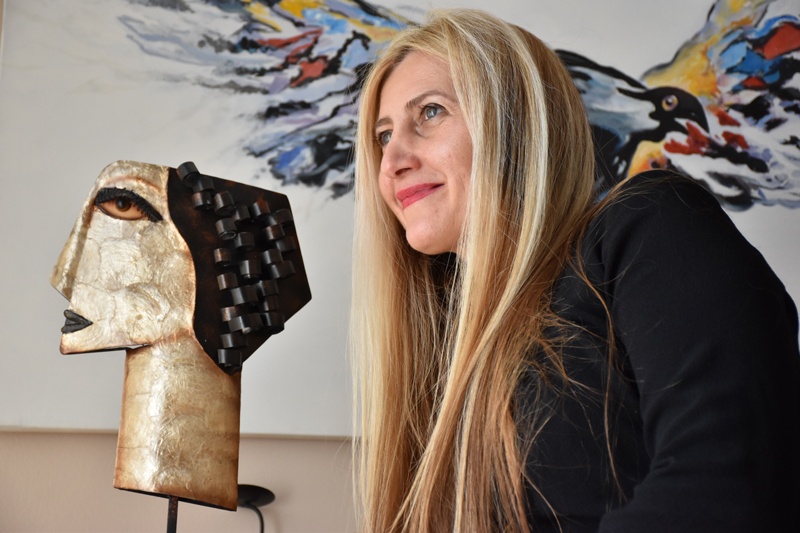 Joy
Joy is in the basis of everything. Joy – the quality in private and business life. Joy is, like passion, is a driving force that moves me to accomplish my best results. I love professionalism and when it is combined with joy, creating and clients, who live with our products, than there is no end to happiness and joy. I thrive for Perin to be different, to keep creating and adapt to the wishes of our clientele.
Art
Our furniture is also artistic and more than just a product of manufacturing. Our furniture has a female touch and style, female esthetics, more like Italian baroque.  Lately though I have been turning to metal more and more and simple minimal constructions, following popular trends in the North of Europe.  That is because my brain functions on the male/female principle, creation and design is a challenge for me. Rustic, French Provencal, Italian style, shabby chic as a direction in the decoration of our furniture, gives us the arty attributes that distinguish us from the competition. That is what makes us recognizable on the local and foreign market.
Everything I have lived, seen, where I have traveled, all the knowledge that is in me, I easily transmit onto a piece of beautiful furniture.
Spirituality
People are the basis of my being. But, I am alone a lot, I need time for solitude, meditation, prayer, sport activities, and it is all very pragmatic. Whatever I do, I try to see how I can implement it in here and now, in the moment of now. How can I manage to create the harmony with myself.  I was in situation of facing death and have realized that without prayer and my prayer book I could have never overcome it psychologically. My interest are directed towards the spiritual and the business. I am a fighter and believe that you are born that way. A man cannot stop being what he really is.  Everything must be cherished, people, relations, at all times, especially with your closest ones. Like Father Tadej used to say: "Where your hearth is, that is where the fruits are". We must first realize what makes us happy, who are the people we cannot do without and strive to soak in as much as love as possible in our life and to give it back.
Where do you see your company "Perin" in five years time?
I would love to start PERIN HOME, that is, a line and design in every segment, from slippers to wardrobes, to color your lifestyle with Perin style.