09 apr 2017

"SLEEPLESS"

WORDS/PHOTOS: ANIMA MUNDI

Goran Stojičić was born in Belgrade and has been writing all his life, but his first book "Sleepless" hit us all pretty hard and touched our hearts because the theme is what makes the world go round and that is love.  It's all about the relationship between Everywoman and Everyman. "Sleepless" was published by "Ammonite" 6 months ago. It is a multimedia collection of stories (the first of its kind in this region, most likely in greater Europe as well). Each story is accompanied by a song as background music (David Bowie, Massive Attack, Tom Waits, Cocteau Twins, Nick Cave, Tindersticks, Mazzy Star, The The, Mercury Rev, Beth Hart, Morphine, Paul Weller, Amy Winehouse, The Smiths and others) available through QR codes, and illustrated by Slavimir Stojanović Futro who also designed the book cover.

"This book, and I won't sound pretentious, is one of the most notable achievements of contemporary Serbian literature. What's more, everything is perfectly packed up." – Karlo Astrahan, writer and "Milutin Bojić" library manager.

When a writer finds his inspiration in the souls of people and their mutual affections, relationships and love, then he writes "Sleepless" night after night. He writes his short stories having Everywoman and Everyman, who represent all of us, as their main characters. In fact, we are the protagonists since we can identify ourselves with them. There are no toponyms. These stories happen anywhere and to anyone.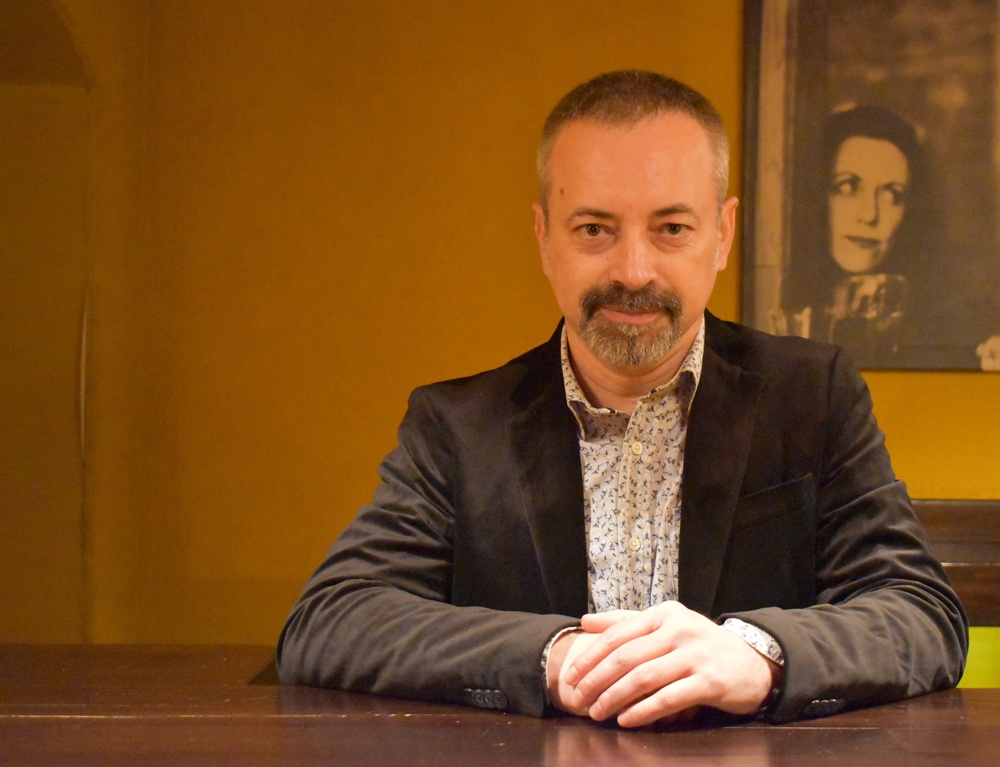 Yes, when I started writing the book, I decided that it won't have any names or toponyms. For lots of reasons… I wanted the readers to recognize themselves in the life situations depicted in the stories. It could be anyone, anywhere and anytime – I wanted emotions to put in the first place. Everywoman and Everyman are just fine.
What were your nights like while you were writing and giving yourself up to this magic of creation? Where did you draw your inspiration from (your own self, neighbor's room, a friend's story)?
We're talking about a work of fiction here, but it's almost impossible to leave out some autobiographical or biographical facts. Even when the writer is not aware of referring to them, they keep revealing themselves during his creative work. When it comes to love, no matter what kind of love it is, one has inexhaustible inspiration to write about it. And it doesn't matter where the inspiration is found – in our own self, neighbor's room or a friend story.
READING INSTRUCTIONS
At the very beginning I offer "READING INSTRUCTIONS", but "Sleepless" can also be read like any other book. However, by following these instructions, the stories get a whole new dimension. The one I had in mind – they become multilayered narratives including one more sense (hearing) and the readers get involved even more; one might say, drawn to the very center of my cosmos.
All your short stories are like films. You direct, edit and create them virtually on white sheets of paper. These drama stories are dynamic. Reading them, you tend to cry more than you laugh, but they are captivating…
I'm glad you feel that way. To be honest, that's exactly how I see myself. Directing and editing are my two unfulfilled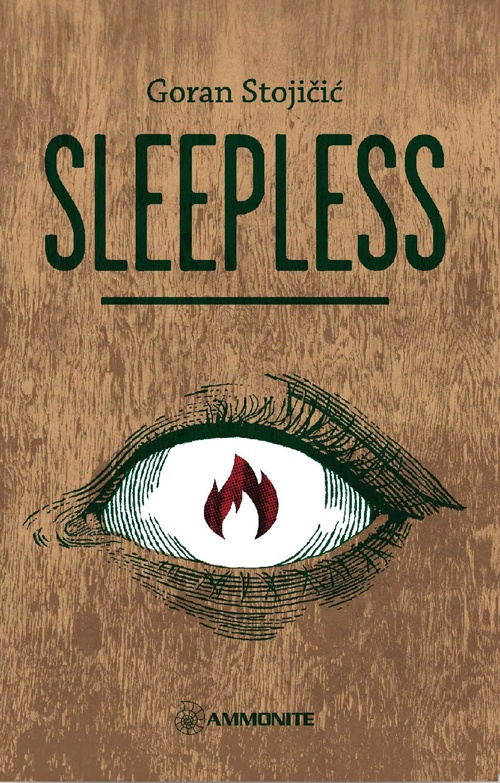 loves. The same thing is with music. Writing this book, I somehow managed to bring them to life and put them all between the covers. I directed my stories, edited the sentences scattered over the laptop screen, composed the background music for my short featured films. And regarding tears… Well, yes, they do go with "Sleepless", but I think that the reader will have a smile on their face once they finish reading it.
It's a multimedia book enriched with QR codes and mini-illustrations by Slavimir Stojanović Futro. You put a story, mini-illustration and music into one. Is it a new trend in writing?
Speaking quite frankly, I don't know. The book simply had to turn out this way, although I haven't seen anything like this before. As I said, music is very important to me. That's way it is at the very beginning of each story by means of scanning QR codes that offer Soundtrack (or in this case Booktrack). Brilliant Slavimir Stojanović Futro did graphic design, book cover and illustrations consistent with his artistic name – Futro (a blend of future and retro). So, following his motto "Complicate Simply" he made the book look retro from the outside and a bit futuristic from the inside. I'm also very grateful to Dejan Bošković, manager of Ammonite publishing house, who believed in "Sleepless" and gave it his absolute support.
Do you think that nowadays a writer, an artist, a creator is expected to show this multi-functioning, multitasking, multi-knowledge, multi-education – enriched with simplicity and priceless quality?
I guess it's not necessary. The value of a work of art would be recognized even though it may not keep up with the times. However, this is what my creation is like – both simple and "multi" at the same time. It was complicated to get everything together, but possible. I would let the readers say whether I did it right. As I already said, the book can be experienced like the most ordinary but also extraordinary one as well.
There are 35 stories with surprising twists, love, fears, adultery, persistence, expectancy and all those things that life is made up of, or at least one segment of somebody's life. What is the story that best depicts yours?
I've already offered myself on a plate to the reader, so I can answer you this question as well – "Novel" and "The Recipe".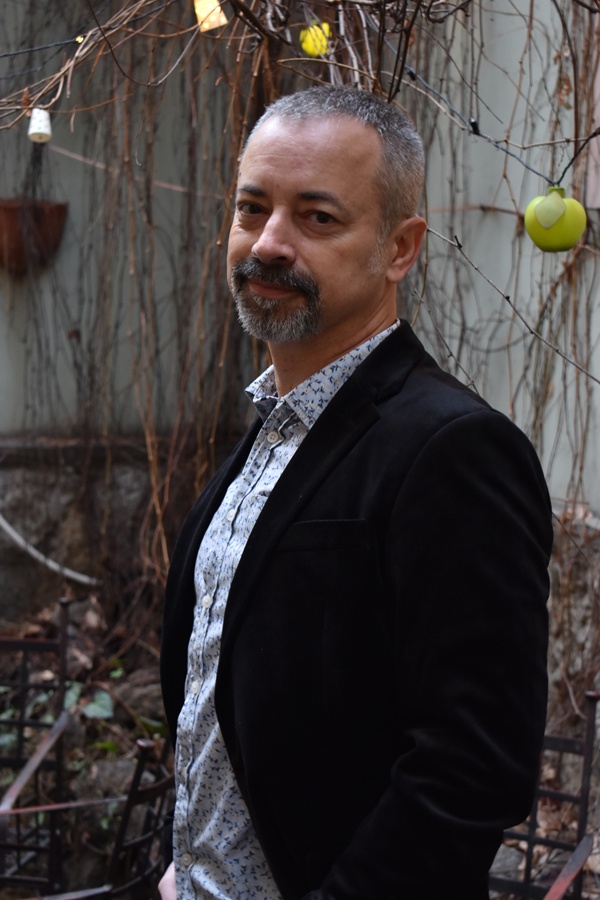 Your characters' lack of courage to follow their own needs and love runs through the stories. It is about lack of courage to change some things radically. Do you think it's better to dream and daydream instead?
Lack of courage to change things radically is frequently seen in love; that's the moment when it can't be called love anymore. Love is the most simple and, at the same time, complicated "thing" in the world. It's not better to dream and daydream about it, but for most people it's an easier road to take.
We all know that some songs sound better in English than they would sound in Serbian or any other language. The book "Sleepless" is being translated into English, Hebrew, Dutch and German. What's your opinion – in what language would it be best and most realistic?
While we are doing this interview, the incredible English version by Jelena Ćuslović is being printed. And when it's been published in the magazine, the book will be available to anyone. Jelena managed to read my mind and turned "Besani" into "Sleepless" in a most remarkable way. Right now, we're discussing the possibility of translating it in German. As for Dutch and Hebrew, some wonderful people from my childhood days offered to do it for me. When it's done, it's done. It's not easy to say what version would be best. A good translation is a serious form of authorship and a work of art too. Each version will have its own distinctive smell.
Your pen and thoughts are already involved into creating something new. What do you have in mind and what have you dedicated yourself to?
Oh, it's something very complicated for me – stories again, but this time they should form a novel. Nonetheless, they can be read as separate stories if you decide to skip some. You won't have to know anything about the characters or situations from any previous ones. I have plans to go on working with Slavimir Stojanović and music will also be included.
The theme of RYL January issue is Branko Miljković's verses – "One should go to the end of the world and find dew on the grass", that is, dream about the impossible, seek for the possible and believe in dreams.
I have to admit, I've never dreamed of experiencing all the things that have happened to me in the last couple of months. Hm, even my collection of stories is called "Sleepless". However, when I started writing it without having the faintest idea how I would call it, I started dreaming. Not of becoming famous or having a book that is selling this well, but I dreamed of finishing what I started and being satisfied with what I did. To leave something behind to my kids and people who love me. I managed to do it, but what followed in a flash was something I didn't even dream of. Still, my message to everyone would be – Believe in yourself, no matter what you do. Dream, be brave (even though you might not be aware of it when lying in bed), be persistent and believe in yourself because dreams – do come true.