WORDS: MIA MEDAKOVIĆ
PHOTOS: FROM THE PRIVATE ARCHIVE
ROBERT ENGEL WAS BORN AND GREW UP IN MISKOLC, HUNGARY. SINCE HE WAS ONLY 5 YEARS OLD HE WAS ALREADY DEEPLY INTERESTED AND INTO SPORTS. STARTING WITH KARATE, SWIMMING, GYMNASTICS AND FOOTBALL, AT AGE 18 HE BECAME A PROFESSIONAL FOOTBALLER FOR DIÓSGYŐR IN HIS HOMETOWN. HE PLAYED FOR THEM FOR JUST 4 YEARS. AFTER THIS EXPERIENCE, HE ENDED THIS CAREER AND WENT ON TO STUDY PHYSICAL EDUCATION AT THE UNIVERSITY. UPON GRADUATION, HE MOVED TO LONDON AND STARTED WORKING AS A PERSONAL TRAINER.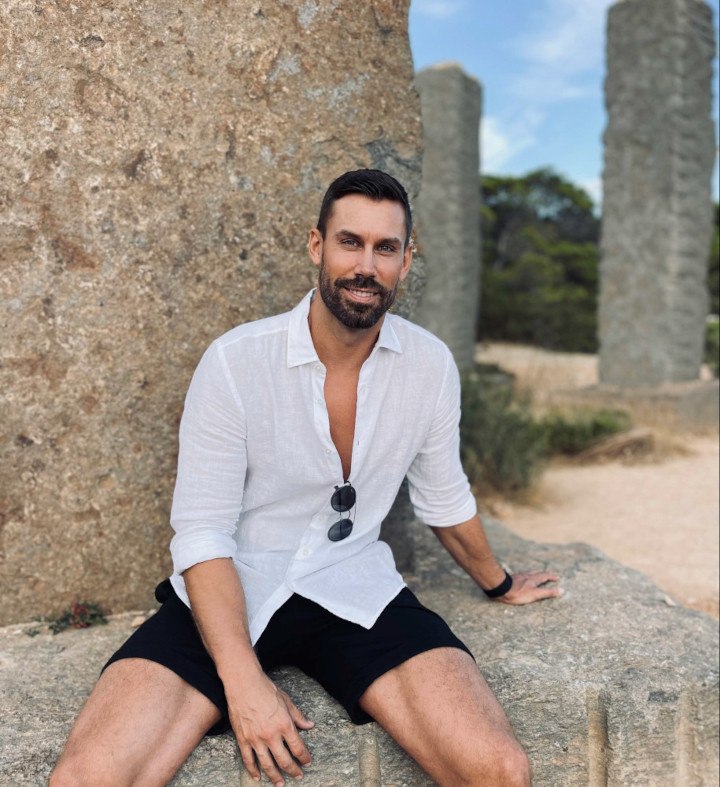 WHEN DID YOU DECIDE THAT SPORTS IS YOUR WAY OF LIFE?
When I was a little boy I already wanted to be a trainer and when I ended my football career this is exactly what I pursued. I wanted to help peo­ple to live healthier and happier. Also, I wanted to share my experience what I had learned during my sport career.
WHEN DID YOU MOVE TO IBIZA AND WHAT DID YOU EXPECT AND WHAT DID YOU GET IT FROM THE IS­LAND?
I moved to Ibiza 8 years ago in 2015. Actually, I first came here just for a vacation but fell deeply in love with this beautiful island. Here I could ex­pect a good and healthy quality of life with lots of sunshine and I dreamt of working in a gym. So, initially I was indeed working for a gym, but after one year I already started my own business. So, I feel very lucky because this is exactly what I'm doing now fulltime.
PLEASE TELL US HOW DO YOU ENJOY THE ISLAND?
I like socializing with friends, going out for dinner, to a party sometimes and, of course, going to the gym.
YOU WORK AS A SPORTS TRAINER; WHO ARE YOUR CLIENTS AND WHAT CAN THEY EXPECT FROM YOU?
My clients are very international and come from different parts of the world and from different sec­tors as well. I can definitely help them achieve their fitness goals. After many years of physical preparation, I have come to know what it takes when it comes to building muscle, getting stron­ger, faster and just overall better. I know all the ways of how to get my clients to the best version of themselves.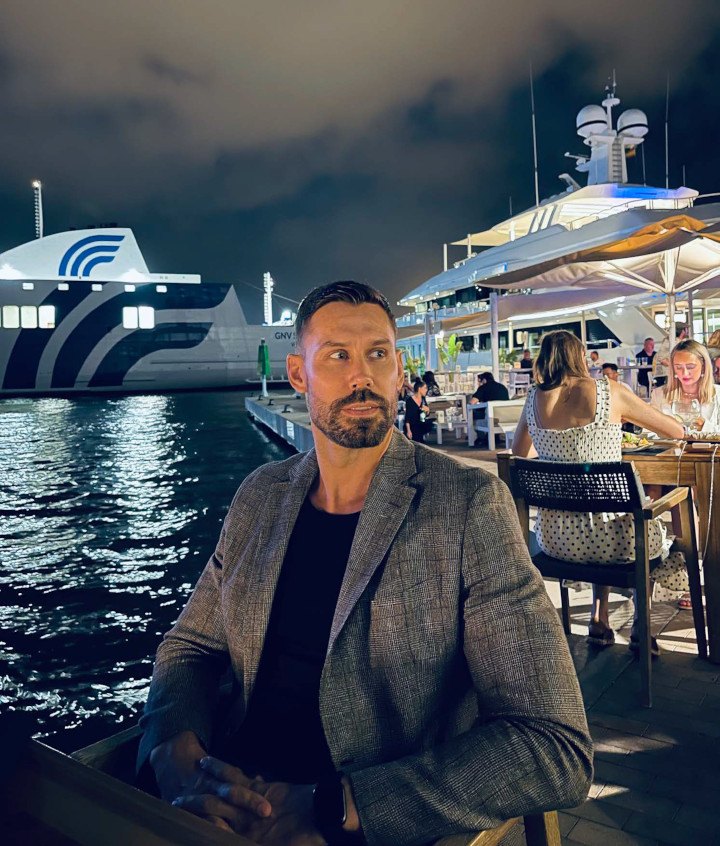 WHAT KIND OF EXERCISES DO YOU DO?
I do CrossFit, Padel, swimming in the sea and hiking.
IBIZA IS FAMOUS FOR CLUBBING; TELL US ABOUT YOUR FAVORITE CONCERT OR DJ?
I like Ushuaia and Hi. My favorite DJ is Black Coffee.
WHAT DO YOU DO IN IBIZA WHEN YOU AREN'T WORKING?
Usually, I go to the beach and chill out.
DO YOU FEEL YOU ARE ONE OF THE LOCALS NOW? WHAT DO FEEL ARE THE ADVANTAGES AND DISADVANTAGES OF LIVING HERE?
Well, obviously I'm not from Ibiza but I live like a local. I've learned Spanish and I'm fluent now. The advantages are being able to enjoy this magical place everyday, going to the beach, hiking in the na­ture, watching the sunsets, going out, and feeling this overall pos­itive vibe. The disadvantages are that Ibiza can be too busy in the summer with so many tourists and lots of traffic but, actually, it's not so bad.