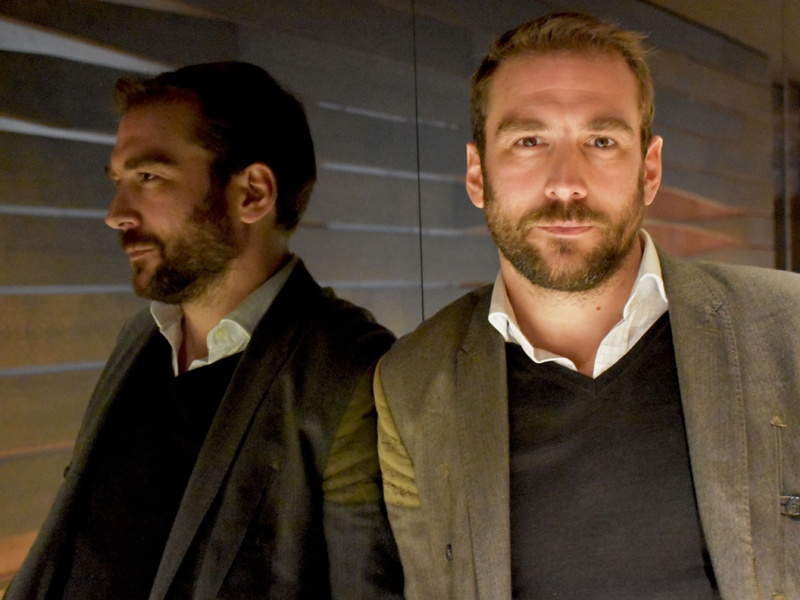 19 dec 2017

THE FUTURE WILL GIVE YOU WHAT YOU WANT

WORDS: ANIMA MUNDI
PHOTO CREDITS: MIA MEDAKOVIĆ-TOPALOVIĆ

JEAN-CHRISTOPHE BONIS IS A FUTURIST, A LECTURER, AND A WRITER. HE BECAME A DIGITAL NOMAD AFTER STARTING HIS OWN COMPANY, OXYMORE INC. IN HIS MISSION TO CHANGE THE WORLD, HE DOES SO WITH THE INTENTION OF IMPROVING IT, AND SHOWING HUMAN BEINGS TO BE BETTER AS TECHNOLOGY CONTINUES TO EVOLVE. AS A FUTURIST, HE MOVES ACROSS THE WORLD EQUIPPED WITH HIS EXPERTISE TO SHED LIGHT ON HOW ARTIFICIAL INTELLIGENCE IS CHANGING OUR FUTURE.

WHAT IS YOUR MISSION IN LIFE?

My mission in life is to change the world. I really think that I am able to show a global point of view of the world with the insights I share to other people, regardless of who they are.

Throughout the years since starting Oxymore, I realized that I am not a businessman. Rather, I am the one that provides a path for others to follow. I use my talents to help people change – not just themselves, but their lives as well – in different ways. Everybody has their own gifts, and mine is to bridge the gap between big and small.

I travel around the world to connect and make relationships with people; to provide a better understanding on what that link is and where they (and we) are headed. I try to inspire them to ask themselves what they are doing through their jobs or careers.

The easiest way I can put is that my job is to create that "butterfly effect". I am trying to reach these people and spark in them a genuine change for themselves and communities, big or small.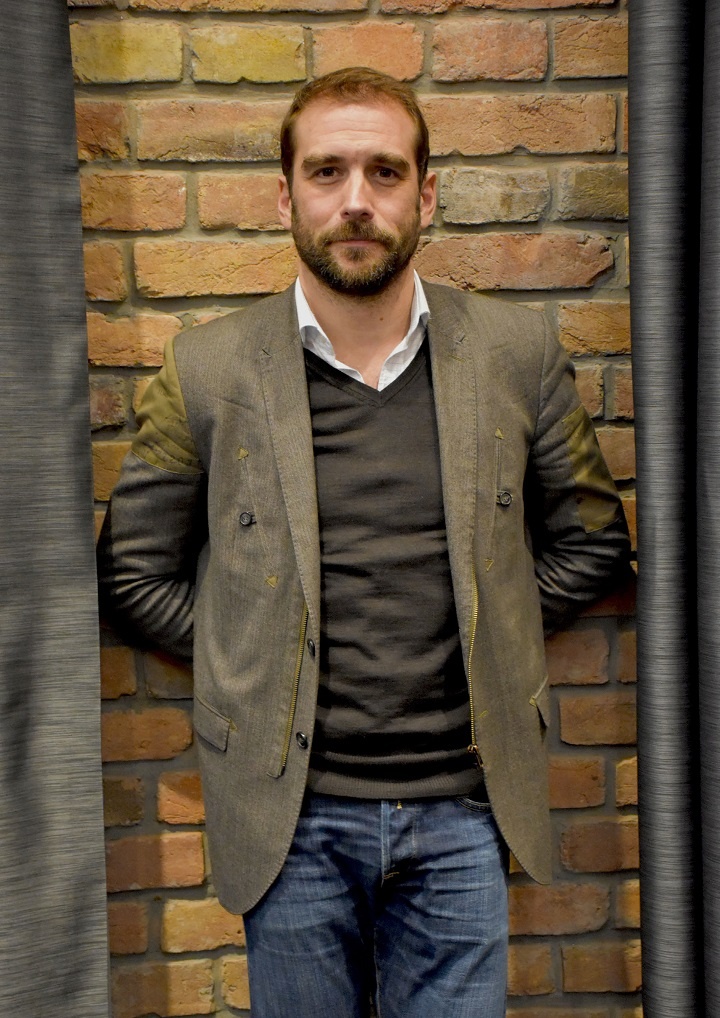 HOW WOULD YOU DESCRIBE YOURSELF?
Pure craziness!! I'm a Virgo, so I'm a mix of the light and the shadow; the good and bad. But I do my best to just keep it balanced in life. It isn't easy for everybody, and even I find it complicated because even I get tempted by the shadows of life. I do my best to fight these urges off, and have succeeded thus far. Balance means that I am a constant dreamer and that my work is also my passion.
And I love meeting people – that's why you could never put me in an office – I get a nice feeling when I meet people as it gives me a chance to hear and feel them. It's like brain food for me. I gain more knowledge, and gain a global vision as I meet all kinds of people around the world. And it doesn't hurt that these things help me stay balanced and focused.
WHAT IS YOUR GENERAL VISION OF THE WORLD?
At the moment, I think we're doing better. I've seen that us, as human beings, are getting better. We have been exposed to more and more countries and cultures. We were in a problematic time, as the world was changing and we stood idly by. We were interested in society as society, but now we're turned that into looking into society as humans, aware of the entire ecosystem we live in.
For me, this is the first time in our history as humans to face the big changes, make the big decisions and execute them accordingly. But we need to face it together globally, not individually. I believe that our problems as a global ecosystem can be solved – all the cards are on the table and I don't want to look back in 20 years and see that I didn't do my part.
WHAT WILL BE THE FUTURE OF RETAIL BY 15 YEARS IN A WORLD WHERE ARTIFICIAL INTELLIGENCE WILL LEAD THE CONSUMER BEHAVIOR?
I think artificial intelligence will definitely pave the way and get rid of traditional marketing and communications. Customer experiences for e-commerce will change drastically, to make way for more bespoke service per customer. There are styling bots dominated by AI that are being developed at the moment, and not too far in the future we'll see our jeans fit to our size, rather than us fitting into a piece of garment.
Just with these, we can already see how artificial intelligence is drastically changing how we live our lives. Soon enough, 80% of companies will turn to using AI to improve customer experiences as online retail continues to grow.
Artificial intelligence is a digital world, a future that gives us what we want. Data is the basis for everything – looking at facts and seeing how we can progress in a scalable and human manner. It's about learning how and what to do with all the power of data that we have on our hands as that gives insight to what the consumers want, and give that exactly. You feel like a brand.
However, in the future, we might see the decrease of retail shops and stores, so where are we buying and what are we buying? Big retailers like Alibaba and Amazon are changing the way we live by being able to sell products in virtual shops, making a wide array of products easily accessible from anywhere in the world. They have no physical presence in retail.
WHAT IS YOUR PASSION IN LIFE?
Being passionate is a big problem. When you are vibrating you attract the people with the same vibration. The most of my life I am in passionate. I am working more than 18 years, when you are making a vision, making a vision with the information you have. My vision is realistic dark, I do not have a big trust and hope about humanity but I am in love with the humans giving them a chance to understand their position in which they are. For example when they are loosing their jobs I try to open their mind to see what can they do more and how to get out from that situation.
Being passionate can be a big problem sometimes. When you're vibrating with energy, you attract people with the same energy. I've been working for over 18 years with a vision in my mind. This vision which continues to grow with the more knowledge I acquire. All my life I have been a passionate person, a person with realistic views on life and humanity.
I recognize that humanity can be dark, and this causes me to be cautious towards trusting them. However, what I love about humanity is their constant drive for continuous understanding towards each other. For example, whenever I see someone about to lose their job, or is lost on their paths – I try to open their mind, to help them reach their goals and dreams.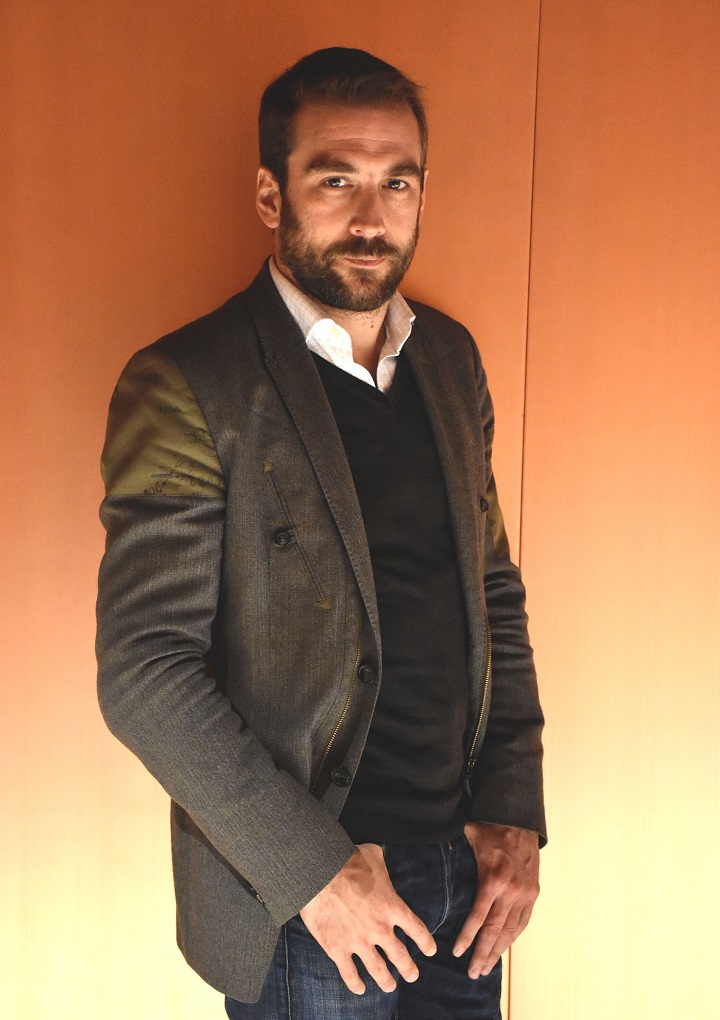 YOU PROCLAIMED THAT YOU ARE NOMAD. DOES IT MEAN THAT YOU DO NOT HAVE A HOME OR YOUR HOME IS THE WORLD-WIDE FOR YOU?
I am a huge nomad. I've designed my life in such a way that it helps me accommodate both my personal and professional lives. I don't have a house – I have an official address, but it isn't my residence. I am always traveling between missions, meeting people in different countries, and spending a few days to appreciate the local scenes.
I actually don't own anything except for my suitcase and my company. I've tried to change my life in such a way where I've gone from looking at materials, to now preferring to stay minimal – I think it's important for each person to have a minimum by definition. I began doing this a few years ago, and I've just kept going deeper and deeper inside in discovering myself better with less clutter around me.
I travel a lot and have been fortunate to have accommodations in a lot of different places – but I've seen that being a frequent traveler also has its good and bad, it's not as fun as people think it to be. Yes it's really exciting, but people tend to think that the grass is greener elsewhere, rather than their own garden. But they don't see how exhausting it could actually be.
OXYMORE
Oxymore is a company I founded in 2009, a small group that also covers all my activities and career. It is now presented in 15 countries, with a team consisting of almost 50 members with four lines of business.
My team is divided into different categories: one researches on societies, people, and consumers to gather data before building some kind of market where we advice our clients – companies and organizations – where and how to build in the next ten years through strategic plans.
We need to understand the revolution of society, to try and adapt in order to create some links of business. We build the bridges between the present and the future. Our technology and way of thinking will change the lives of people drastically, and on a global scale.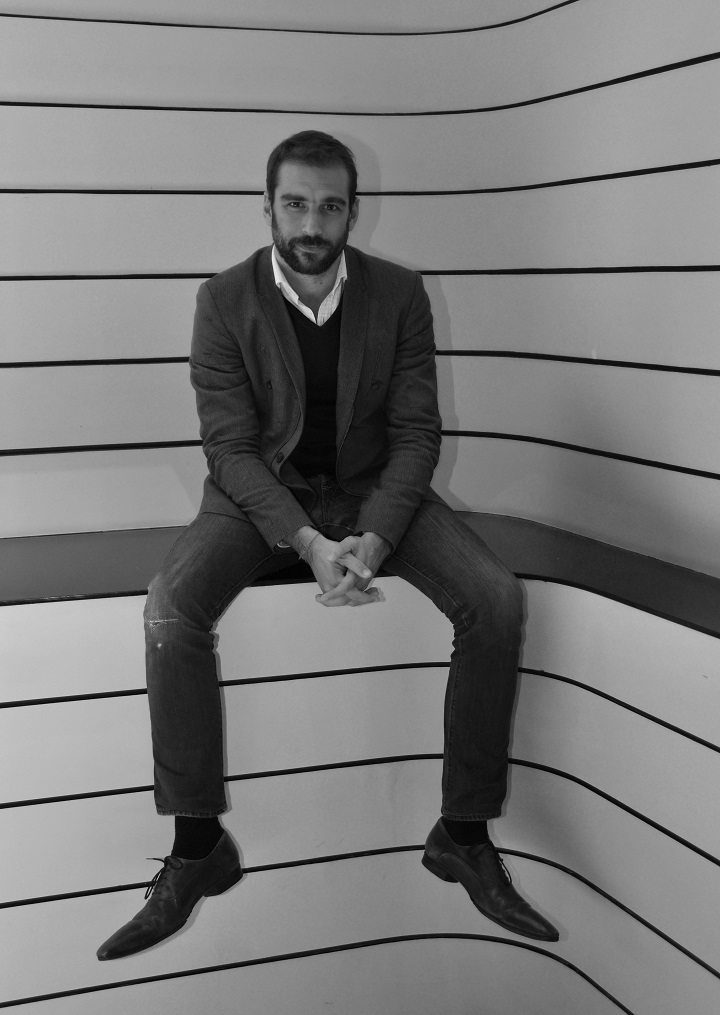 FUTURIST
I didn't choose to be a futurist. I believe that everyone has their own personal gifts, and fulfill our own purposes using these special abilities that we have. That we should continue to do the good, to keep the human ecosystem balanced and equipped for what the future is bringing.
Multiple questions always cross my mind: what is my value in society, why am I doing this job? What am I giving to these people? Society is box that we are all inside of, and the key to unlocking the future is not to escape this box. You need to change the system from the inside.
To be futurist is to know how to market yourself. In this sense, one can say that everything is done with marketing; but the goal is to show people the link between being marketable and being authentic. Introducing myself to someone as a futurist is what gives the first impression, but my good values is what leaves a lasting impression.
What is my value in society, why I am doing this job? What I am giving to this people? Today you are in the box of society and have to change the system but onside from itself and to find keys for the future.
DO YOU HAVE A MENTOR IN YOUR WAY OF WORK & LIFE?
I do not have a mentor but I admire some people. My father is someone I've always looked up to and followed because he is a good man, filled with values and empathy. Stephan Hopkins and Helen Musk are also some of the greatest scientists, in my opinion.
I am courageous to follow my vision and to fund projects that follow in this vision.