WORDS/PHOTOS: MIA MEDAKOVIĆ
KHAIRUL TAZRIL TARMIZI – CHARGÉ D'AFFAIRES A.I. FOR THE EMBASSY OF MALAYSIA IN BELGRADE. HE HOLDS A MASTER OF SCIENCE (HONS.) IN MARITIME AFFAIRS FROM THE WORLD MARITIME UNIVERSITY IN MALMO, SWEDEN IN 2010. EARLIER ON, HE GRADUATED WITH A BACHELOR OF ENGINEERING (HONS.) IN MANUFACTURING ENGINEERING FROM THE INTERNATIONAL ISLAMIC UNIVERSITY MALAYSIA IN 2002. PRIOR TO HIS POSTING IN BELGRADE, MR KHAIRUL TAZRIL TARMIZI WAS THE DIRECTOR AT THE DEPARTMENT OF MARITIME AFFAIRS, MINISTRY OF FOREIGN AFFAIRS. HE HAS ALSO SERVED AT THE EAST ASIA DIVISION OF THE DEPARTMENT OF BILATERAL AFFAIRS AS WELL AS AT THE DEPARTMENT OF RESEARCH, TREATY AND INTERNATIONAL LAW. IN THE EARLY DAYS OF HIS SERVICE, MR KHAIRUL TAZRIL TARMIZI WAS ALSO THE SPECIAL OFFICER TO THE SECRETARY OF THE NATIONAL SECURITY COUNCIL, AND PRIOR TO THAT, HE WAS THE ASSISTANT DIRECTOR AT THE MARITIME SOVEREIGNTY AND SECURITY DIVISION, NATIONAL SECURITY COUNCIL.
HIS PREVIOUS ASSIGNMENT ABROAD WAS AT THE EMBASSY OF MALAYSIA IN JAKARTA, REPUBLIC OF INDONESIA FROM 2013 TILL 2016.
HOW DO YOU FEEL ABOUT THE RELATIONSHIP BETWEEN MALAYSIA AND SERBIA?
The relationship between Malaysia and Serbia has always been friendly. I personally believe that the very foundation of bilateral relations between two countries is always about the people. People from the two countries are the tool, and Malaysia and Serbia are leveraging well on this aspect by maintaining and enhancing at the same time the people-to-people connection between our nations.
Through culture, for instance, people from the two countries could instantly connect as the nature of the culture itself – music and performances are universal. Food as an integral part of culture could be an important element too – soft power appeal.
Moving forward, I am optimistic that there are more potentials to be explored through this people-to-people connection especially, which will definitely bring more benefits to both sides.
WHAT IS THE MAIN MISSION AND OBJECTIVE OF A MALAYSIAN DIPLOMAT?
It is the mission and objective of every diplomat to personify his or her nation to the nation where he or she is assigned. Similarly, to the Malaysian diplomats – we would do to the best ability that we could.
As among the main focus here is through people-to-people connection, there are activities and programs held and going to be held to reach out the people of Serbia. It is important for the presence of Malaysia and its Embassy to be felt by as many people as possible. This will also help to correct some inappropriate perceptions of each other's countries.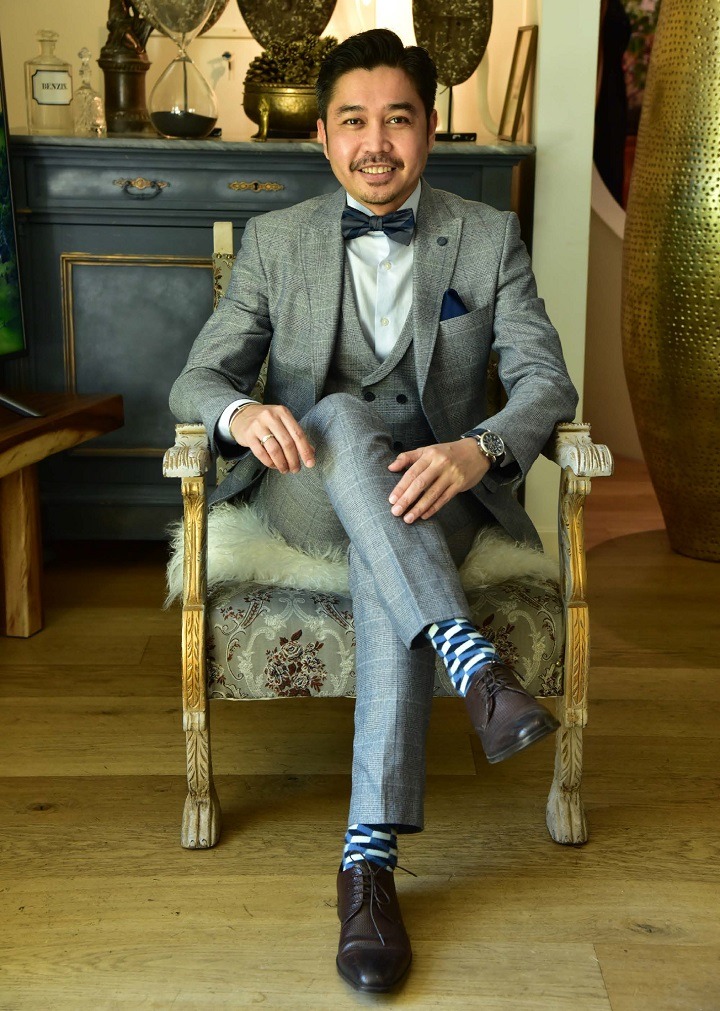 SINCE YOU HAVE BECOME A CHARGÉ D'AFFAIRES A.I. TO MALAYSIA A YEAR AGO, HOW DO YOU LIKE YOUR STAY IN BELGRADE, SERBIA?
As expected, I really enjoy, my slightly than a year, stint in Belgrade now. Reason being is that of its people. While describing them as warm and friendly could be an understatement, they normally go the extra mile in being kind and helpful, and loyal too.
I also enjoy its city vibes, as well as its nature. The ever-lively and vibrant city makes one-self on the go all the times. And having nature preserved even in the middle of Belgrade is also a plus point. As during last summer, I had the opportunity to experience the 'splav lifestyle' by the river of Sava and Danube, I am also looking forward this upcoming summer to explore more.
In terms of food, please don't say that you have been to Belgrade if you have never tried ćevapi. It's a must and I had it on the very first day I arrived in Belgrade. Not only that, I also had it with kajmak and ajvar!
WHAT COULD YOU SAY IS COMMON IN SERBIA AND MALAYSIA?
Again, the people. The characteristics of our people, Malaysians and Serbians are almost similar. We are friendly and warm, and very accommodative towards guests. I did not feel like a stranger for too long. Serbian hospitality makes me feel at home, much quicker than I expected.
HOW WOULD YOU PRESENT MALAYSIA TO THE PEOPLE OF SERBIA?
Malaysia should be a must-go-to country for Serbians. Our hospitality is something that Serbians will enjoy, apart from other attractions. As a friendly country to Serbia, Serbia can rely on Malaysia on many aspects when it comes to people-to-people connection.
As one of the elements of the Focus on Continuity of Framework for Malaysia's Foreign Policy in a Post-Pandemic World is the cultural diplomacy approach, i.e., in promoting culture on the international stage, I take pride of actively presenting our cultural performances and food demonstration in Serbia.
WHAT WAS THE MAIN REASON YOU DECIDED TO WORK IN DIPLOMACY?
Things happen for a reason. I have qualification in Manufacturing Engineering, nonetheless the Almighty's plan is otherwise. And I landed on this work of diplomacy some 17-18 years ago. I enjoyed every single process, the learning curve – sometimes steep, sometimes shallow. And I also cherish what I learned in Engineering School and I am confident it has in many ways moulded me to be who I am today.
I'd rather state the reason why I decided to stay in diplomacy, which I believe comes so much from the nature of the work and the nature of my character – both sync (almost) perfectly!
MALAYSIA WAS AT THE 43RD INTERNATIONAL TOURISM FAIR "BETWEEN MOUNTAINS AND SEAS" IN BELGRADE, WHAT WOULD YOU SAY ARE THE ATTRACTIONS OF MALAYSIA?
The theme of the 43rd International Tourism Fair itself, "Between Mountains and Seas" is a reflection of what Malaysia has in store. We have beautiful mountains, both for avid climbers or even for recreational hikes. In fact, one of them, Mount Kinabalu is the highest peak in the Southeast Asia.
At the same time, we have beautiful seas surrounding our countries that offer not only white sandy beaches but also islands, big and small, with blown away underwater world. Paradise for snorkelers and scuba divers.
Apart from the nature which also includes variety of National Parks with wild flora and fauna, Kuala Lumpur, our capital city is also the main attraction especially the iconic PETRONAS Twin Tower.
Being a multi-racial, multi-cultural nation, Malaysia has a lot to offer in terms of its cultures which include festivities, colorful costumes, and mouthwatering choice of gastronomy.
As the tagline goes… Malaysia Truly Asia!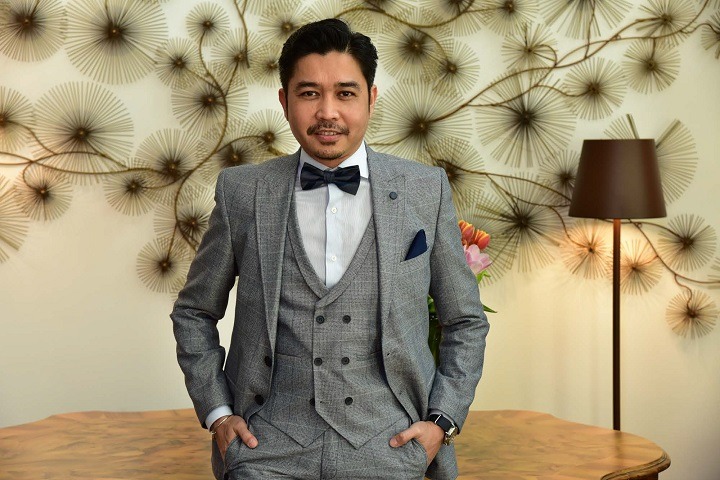 IF SOMEONE WERE TO TRAVEL TO MALAYSIA, WHAT WOULD YOU SUGGEST AS THE BEST DESTINATION?
Kuala Lumpur
KL is a bustling metropolis, a melting pot of races and cultures. One of the most charming features of this flourishing urban centre is its ability to juxtapose the old and new. Iconic high-rise buildings such as the Petronas Twin Towers stand alongside colonial buildings, creating a delightful contrast. Green-lung areas, upscale shopping malls, themed places of interest and heritage quarters give KL its unique character.
SEA AND ISLAND
Blessed with a year-round tropical climate, Malaysia is one of the region's top destinations for sun, sea and sand getaways. Lapped by the waters of the Straits of Malacca, South China Sea, Andaman Sea as well as the Sulu and Celebes Seas, Malaysia boasts some of the most beautiful islands and beaches in the region. Malaysia is home to hundreds of tropical islands ranging from populated landmasses to unspoiled pristine islets. Characterised by pure sandy beaches and spectacular underwater landscapes, they provide the perfect playground for avid snorkelers and scuba divers. Langkawi, the Jewel of Kedah and home to a UNESCO Global Geopark, possesses a natural charm that is second to none. Langkawi's idyllic beaches such as Tanjung Rhu, Cenang and Burau Bay provide the perfect environment for a host of water sports.
Located at the epicentre of the world's richest underwater environment, Malaysia is blessed with an abundance of marine parks, each with excellent visibility and a thriving underwater ecosystem. Some of the region's best dive sites are located here, particularly in the waters off Terengganu, Johor, Pahang and Sabah.
ECO-ADVENTURE
Blessed with a wealth of natural wonders, Malaysia is a well-known eco-tourism destination. The country's lush rainforests and rugged terrains make it one of the best places for eco-adventures. National parks are aplenty, each endowed with an incredible diversity of flora and fauna as well as impressive natural landscapes, providing the perfect platform for a variety of pursuits.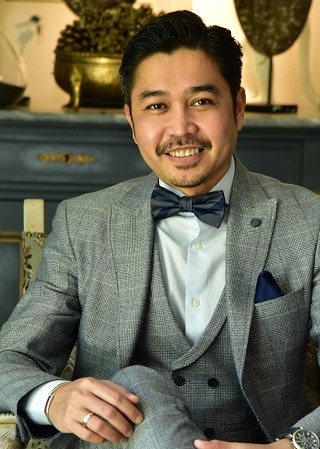 HOW DO YOU SEE YOURSELF IN DIPLOMACY IN THE FUTURE?
Diplomacy is a representation of one-self not only with regard to the status but also behaviour. As a career diplomat, I am always looking forward for a fulfilling stint at whichever Mission I am posted to. Representing is one aspect but building good relationship is another. Being able to forge an everlasting friendship that goes beyond official capacity is another level of satisfaction. I hope I would be able to score for both. Then only I could say it's worthwhile.
It comes with big responsibility. As how we always say in Malaysia… For the God, King, and Country!
THE TOPIC OF THE APRIL ISSUE IS INNER MAPS OF GEOGRAPHY, WHAT DID YOU HAVE TO GO THROUGH IN LIFE TO BE WHAT YOU ARE TODAY?
I always believe that one of the main factors that contributes to make who we are today is a unit called family. For that, first and foremost, I truly am indebted to my family especially my beloved parents for setting that very strong foundation of life in me, that I am open, willing to accept and learn new things, as well as friendly to people. Apart from that, as I grow and take course of my life, I have been exposed to various environments which also play important roles for my self-development. My travels, among others, provide opportunities for me to see things from different angles. I am blessed with these experiences that definitely orient my perspectives just about anything. High sense of confidence, tolerance and independence are also created along the way.