WORDS/PHOTOS: MIA MEDAKOVIĆ
INTERVIEW: GVANTSA KESHELAVA

GVANTSA KESHELAVA IS A YOUNG GEOR­GIAN DIPLOMAT. SHE GRADUATED IN LIT­HUANIA, VILNIUS WHERE SHE USED TO LIVE FOR 10 YEARS. IN 2016 SHE JOINED THE MI­NISTRY OF FOREIGN AFFAIRS OF GEORGIA AS A JUNIOR DIPLOMAT. SHE UPGRADED HER DIPLOMATIC KNOWLEDGE AT THE DIPLOMA­TIC ACADEMY OF VIENNA AND DIPLOMATIC ACADEMY OF SINGAPORE. GVANTSA KESHE­LAVA IS FLUENT IN ENGLISH, LITHUANIAN, RUSSIAN, AND SPANISH. SHE IS EAGERLY LE­ARNING SERBO-CROATIAN
HOW WOULD YOU PORTRAY YOUR COUNTRY, GEORGIA?
It is no easy task, even for a diplomat to stay objective when asked to portray their country. Diplomats, working to serve and represent their countries should therefore display qualities of national pride, patriotism, to name a few. Howev­er, this has never been a duty or a responsibility but my natural obligation. Most probably this is what makes people around believe that promot­ing Georgia as one of the top travel destinations is not an ad, but a friendly, honest suggestion that will never regret.
However, for Serbia and the Balkan region in general Georgia is still an unexplored touristic destination. Tiny Georgia, sandwiched between the regional powers has a vital role in the region in many terms, its significance is far ex­ceeding its relative size. A country of rich cultural heritage, great history, and even greater potential is a homeland of wine, having 8 000 years of winemaking tradition and feast culture. Georgia is amongst the top 5 most hospitable countries in the world, with a booming tourism industry and extremely secure public safety. For years Georgia has been highly scored in anti-cor­ruption records and we are very proud to be the frontrunner corruption-free country in Europe.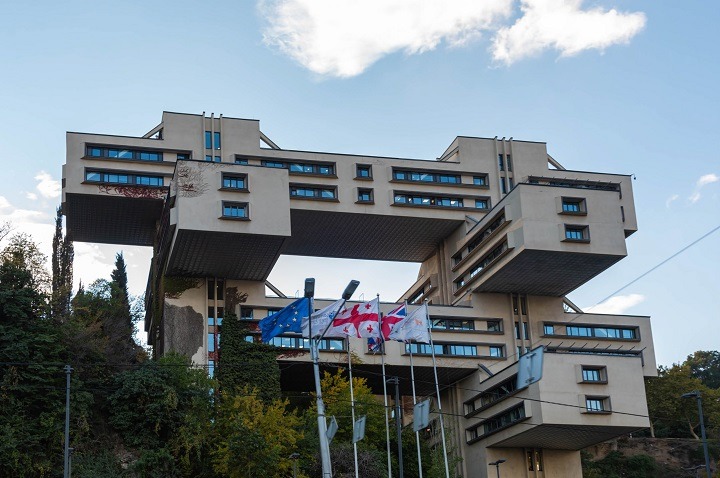 SINCE THE OPENING OF THE EMBASSY OFFICE OF GEORGIA, YOU HAVE BEEN WORKING INTENSIVELY ON PROMOTING GEORGIA IN SERBIA. HOW DID YOU GO ABOUT IT? ARE YOU HAPPY WITH THE RESULTS?
It is a complex work that unequivocally needs a certain period of time. As the world is facing un­precedented global health, social and economic emergency, tourism has been among the most affected sectors. However, despite difficulties, we have managed to overcome the pause and went viral on social networks offering the Serbi­an audience many interesting facts and stories about Georgia. The interest is raising and the prognoses of potential Serbian tourists traveling to Georgia – extremely promising.
I am very happy that Serbians will soon have a chance to taste authentic Georgian cuisine in the first Georgian restaurant which will soon open in Zemun. In Spring this year Serbia will for the first time host the Georgian National Ballet and Orchestra with a fascinating dance show and eye-catching traditional costumes. Many more planned exciting events are yet to come. Will keep them in secret for now.
ONE OF THE PROMOTION ACTS WAS AN INFORMATION TOUR TO GEORGIA INITIATED BY THE EMBASSY AND ORGANIZED BY THE TOURISM ADMINISTRATION OF GEORGIA. DO YOU THINK THAT SERBIA HAS A CLEARER PICTURE OF GEORGIA AS A TOURIST DESTINATION?
Thanks to the Georgian tax-payers and excellent cooperation with the National tourism admin­istration of Georgia, 7 days fully covered infor­mation tour was an excellent project which was highly scored by Serbian participants, journalists. They managed to collect, bring and share unfor­gettable memories, emotions, and enthusiasm with their readers through articles and TV shows.
We are receiving hundreds of very good feedback from the audience. Some of them even decided to temporarily move to Georgia, or work remote­ly. Serbia is blessed to be located in the heart of Europe and have a lot of travel destination choices, however, keeping in mind, that Georgia has four-season highly developed resorts, diver­sified and well-managed infrastructure, and an extremely tourist-friendly environment, for Serbs Georgia could be exotic, yet close travel destina­tion.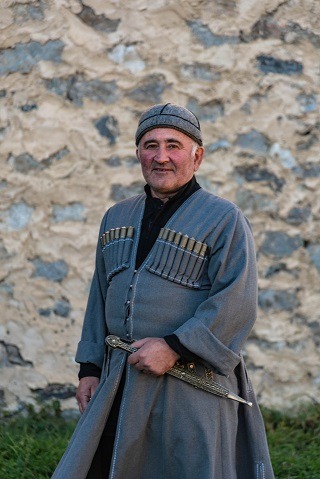 THE REPORTERS WHO HAVE BEEN TO GEORGIA HAVE LITERALLY FALLEN IN LOVE WITH YOUR COUNTRY, DO YOU THINK THAT GEORGIANS WOULD HAVE THE SAME FEELING ABOUT SERBIA?
Georgians and Serbians are two friendly nations with countless similarities. It makes us, Geor­gians living in Serbia feel like ourselves at home. Serbians are extremely warm and very hospita­ble people, with an open heart and rare sincerity. Sometimes we understand each other without words as if we know what will follow after our certain actions. I am sure that Georgians who have been to Serbia at least once are willing to come back again.
BECAUSE OF THE CURRENT PANDEMIC, WHAT ARE THE NECESSARY CONDITIONS FOR ENTERING GEORGIA?
Georgia has placed Serbian in the list of safe countries starting June 17, 2021. Holders of Ser­bian citizenship should have a full vaccination certificate (two doses), travel insurance, and good vibes.
GEORGIA WAS THE HOST OF THE ETHNOLOGY FESTIVAL IN BELGRADE AND TALK FOOD IN CENEJ, HOW DO YOU FEEL ABOUT GEORGIA BECOMING MORE AND MORE RECOGNIZED IN SERBIA?
First and foremost I would like to thank the honorary patron of the Ethnology Festival Mrs. Tamara Vucic and the author of idea/organizer Ms. Gordana Grubjesic for inviting Georgia to be country in focus at the "5th Belgrade Internation­al Ethnology Festival 2021" showcasing contem­porary Georgian designer clothes inspired by our history and ethno motives. A big thanks to Mr. Robert Coban for gracefully offering us a platform to promote Georgian cuisine at the regional conference "Food Talk 2021".
Food and fashion both play an ex­tremely important role in Georgian society and contemporary culture. The creative process behind both, food and fashion involves inspira­tion, as an appreciation of history, a willingness to experiment, inno­vate. This is what Georgian society cherishes the most and is proud of – long and rich history.
Pride, enthusiasm, even bigger moti­vation are feelings that come to my mind when I observe Georgia estab­lishing its place in Serbian society. It has so many things to offer and share that it is impossible to explore this hidden pearl at one sight. If you have been to Georgia at least once you will be willing to come back again and again, and for that, you do not need to toss a coin into the fountain.