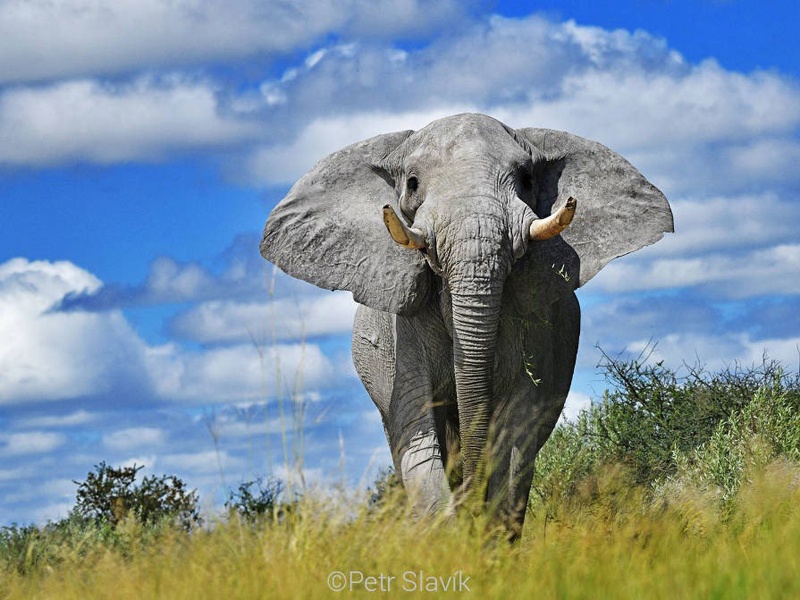 12 jun 2018

CLOSE ENCOUNTERS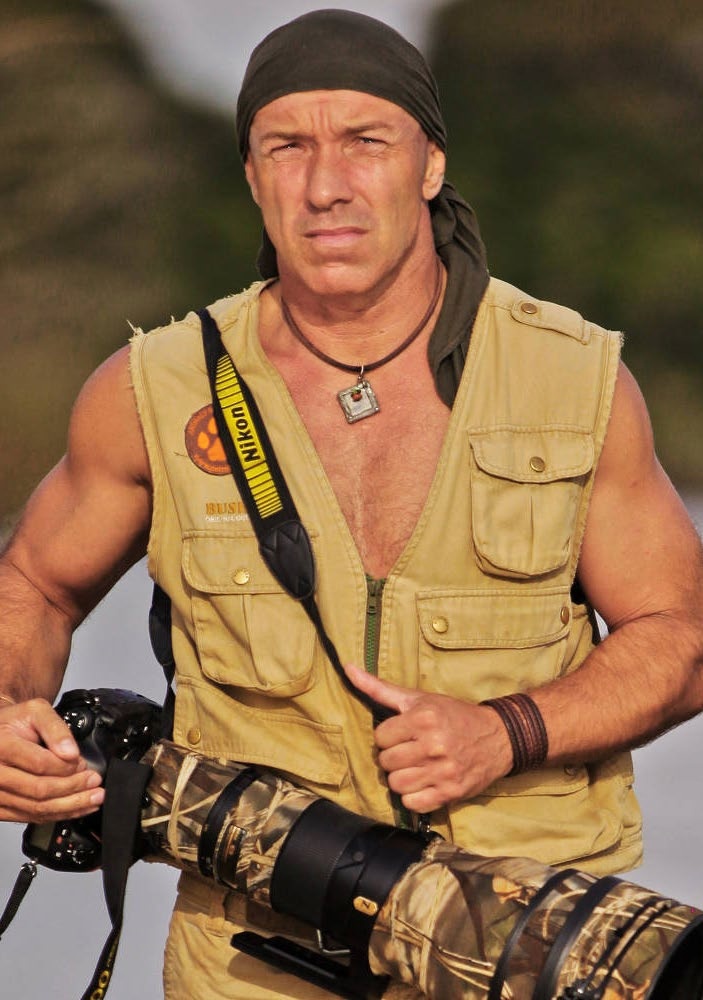 WORDS: ANIMA MUNDI
PHOTOS: PETR SLAVIK
IT ALL STARTED AS A GAME. HE SAID HE WILL HITCHHIKE TO GET TO AFRICA. IN THESE DAYS NOTHING SPECIAL, BUT BACK IN 1990 WHEN YOU LIVED IN THE POST COMMUNIST CZECHOSLOVAKIA IT SOUNDED LIKE A SCI-FI. HE MADE IT. AND HE DID IT AGAIN, WHEN HE HITCHHIKED FROM THE VOLCANOES IN THE SOUTH OF CHILE AND ALL THE WAY UP TO AMAZONIA. HE JUST WANDERED AROUND AND HE LOVED IT. FOR HIS FIRST REAL EXPEDITION TO AFRICA, HE BORROWED A CAMERA, JUST FOR FUN, HIS MAIN GOAL WAS TO CLIMB KILIMANJARO. HE PLAYED AGAIN AND ORGANIZED A PHOTO EXHIBITION. ACTUALLY IT WAS MORE A PARTY FOR A FEW FRIENDS. HIS PHOTOGRAPHS WERE WELL RECEIVED AND HE STARTED TO LEARN PHOTOGRAPHY.
TODAY HE IS THE HOLDER OF SEVERAL INTERNATIONAL AWARDS, INCLUDING THE GOLD MEDAL FROM THE WORLD´S LARGEST PHOTO SALON TRIERENBERG SUPER CIRCUIT, HIS IMAGES WERE INCLUDED IN THE BOOK SELECTION THE WORLD'S  BEST IMAGES 2014. HE TRAVELS ALL AROUND THE GLOBE TO CAPTURE THE LAST PIECES OF WILDERNESS THROUGH THE LENS OF HIS CAMERA. HIS MAIN PASSION ARE THE PREDATORS AND ENDANGERED SPECIES. HIS WORK IS REGUARLY PUBLISHED IN THE PRESTIGIOUS CZECH AND WORLD MEDIA. THE OUTCOME OF HIS PHOTO GAME APPEARED IN THE BBC WILDLIFE MAGAZINE, DISCOVER MAGAZINE, DIGITAL CAMERA, N-PHOTO MAGAZINE, DAILY MAIL AND MANY OTHERS. HE HAS NEVER FORGOTTEN WHY HE DOES IT. THE AUCTION PROCEEDS FROM HIS IMAGES SUPPORT THE CONSERVATION PROJECTS OF CZECH SCIENTISTS IN DIFFERENT PARTS OF THE WORLD AND THE BREEDING OF ENDANGERED SPECIES IN ZOOLOGICAL GARDENS.
HE IS THE AUTHOR OF TWO PUBLICATIONS, WILD HEARTS AND CLOSE ENCOUNTERS AND CO-WRITER OF THE WILD PLANET. IN 2017 HE FINISHED HIS TV DOCUMENTARY SERIES IN THE TRAIL OF A PREDATOR PRESENTING ADVENTURES OF A WILDLIFE PHOTOGRAPHER ON HIS EXPEDITIONS TO THE BIGGEST PREDATORS ON EARTH. HE IS THE NIKON AMBASADOR FOR THE CZECH REPUBLIC.
INTERNATIONAL AWARDS
Glanzlichter 2009 – highlights – Mammals
DPOTY 2010 – commended – Wildlife
Glanzlichter 2012 – highlights – Artists on Wings
Trierenberg Super Cirquit 2011 – Golden Medail
Oasis Photo Contest 2011 – Silver Medail
Veolia Environnement Wildlife Photographer of the Year 2013 – final round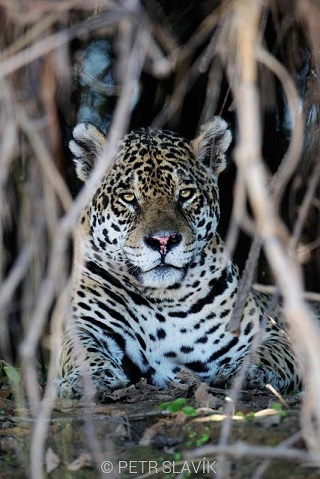 YOU ARE AN AMBASSADOR OF NIKON. WHAT DOES IT MEAN? AND WHY THEY CHOOSE YOU?
If a world famous brand wants to connect its name with yours, it is of course a great honour. But in the other hand you also feel a huge re­sponsibility not to harm the ambassadorship status. I am trying to do my best to represent its values through my work. Nikon lends me photo equipment for all my expeditions includ­ing the latest items popping up on the mar­ket. It is also a key partner of my film project On the Trail of a Predator. This documentary series describes adventures of a wildlife pho­tographer on his expeditions to the biggest predators on earth. And why did they choose me? That is more a question for Nikon repre­sentatives-)
HOW LONG HAVE YOU BEEN WORKING AS A PHOTOGRAPHER AND WHEN DID YOU DISCOVER OR FEEL THE ADRENALIN IN YOURSELF?
I suppose that we won´t count the tracking of my black tomcat with a Soviet camera when I was on a summer break in the first or second grade of my primary school 🙂 A certain need to capture my experiences came up later with travelling. But it was just clicking. In that time, always when I made some money I was just hanging around the globe and camera was just a thing stuck in my backpack. The first ambi­tion to photograph something which would correspond with the vision in my head came up with Africa. My first African journey didn´t have photography as the main goal. I wanted to see the top of Kilimanjaro. But if you are in Africa, you don´t want to miss safari. Back then I was just wildly shooting the animals with my borrowed reflex camera and had no idea about aperture and shutter speed. It was quite a disaster that my first visited park (if I skip Kilimanjaro) was Lake Manyara. It shattered my romantic expectations about wilderness. Road signs like Hippy Pool had no place in Af­rica of my dreams. Then came Serengeti and Ngorongoro Crater. On Serengeti plains I could finally feel the breath of my Africa. I have been coming back to her for fourteen years now and I am still finding there places reminding me of those from my childhood novels.
WHAT IS THE MAIN OBJECTS OF YOUR PHOTOGRAPHING? ARE THEY ONLY WILD ANIMALS?
Yes, it is mainly wild animals in different parts of the world. And especially the big beasts of prey. But I also photograph in Zoos, for one I did a publication to its 100th anniversary. A cou­ple of times I worked with animals known as the wildlife models. These are animals trained specifically for film shooting. That gives you the opportunity to take pictures which could be hardly taken in the wilderness. A few times I switched my topic and did charity projects like photography of children in African and Indian slums. That was internally very though expe­rience.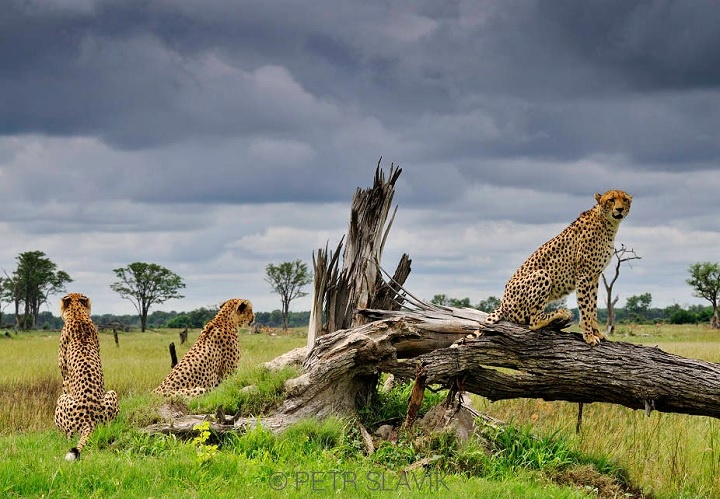 WHAT DID YOU FIND IN ANIMALS, WHAT IS THE SIMILLAR EVEN MAYBE THE SAME WITH THE HUMAN BEINGS?
My favorite novel is called "Le propre de l'homme" and was written by Robert Merle. In Czech language this title is known as The Unique Trait of a Human. It is laughter what is meant by the unique trait given only to man­kind. I disagree. I used to have a dog who was stealing the biggest flowers in my grandma´s garden. Then he was sitting in the middle of the yard with his muzzle wide open, with flow­er sticking out of it and he was screaming with laughter. Yes, I believe he was laughing. When you observe a pack of chimpanzees you can see there is so much common in their behavior with us humans. It is impressive and almost scary at the same time. And what have I found in the animal realm for myself? A huge hum­bleness, respect and admiration for them.
YOU ARE DESCIBING YOURSELF AS A WILD PHOTOGRAPHER. WHAT DOES IT MEAN?
Wildlife is a photography branch specialised in taking pictures of animal species in their nat­ural habitat. And for me as a photographer it is the greatest pleasure to photograph them in the wilderness.
ON WHICH CONTENT YOU MADE PHOTOGRAPHS SINCE NOW?
In the last two years I have been mainly in­volved in shooting movie series On the Trail of a Predator. It was very tough period and I did not have much time for photography. Now fi­nally I am free again to stand on the right side of camera, which means to me in front and not behind.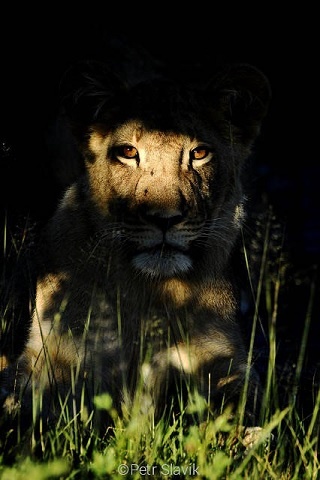 YOU PRESENT YOURSELF AT YOUR FIRST EXHIBITION IN BELGRADE WITH DIFFERENT, WILD ANIMALS. HOW LONG DID IT TAKE YOU TO MAKE THIS COLLECTION?
I think that the oldest image presented here won´t be older than seven or eight years. It is completely new collection, which could be seen so far only at the Nikon Gallery in Prague. These are photographs I took in recent years. But they are not just images captured in the wilderness, but also those taken in controlled conditions. I have chosen pictures presenting the photographed object in a way, which would be difficult to reach for the most people, which means really close-up images. That is why I have named this exhibition Close Encounters.
YOU ARE A TRAVELER, WHAT IS YOUR NEXT DESTINATION?
It is Africa again. I go back to Botswana, but this time my expedition will be quite unique. I will ride on a horseback across the Okavan­go Delta. There will be no cars, no electricity, just discovering a wild piece of land from the horseback. I believe it is gonna be a wonderful experience.
"FOR FLYING YOU, SOUL, IS MADE" THAT IS THE VERSE OF POET TIN UJEVIC. WHERE IS YOUR SOUL FLYING TO?
It is flying there, where you can´t see any hous­es on the horizon, where nothing disrupts stars to shine. It is going to places where you can smell wild sage and where lion´s roaring lulla­by makes you sleep or a concert performed by frogs. But this soul is unsteady, maybe it can be lured by winter taiga or by the sounds of night jungle. Just ask a rover´s soul.