WORDS: IVA TARLE
OK guys, we are entering a whole different game play in October.
We were knees deep in transition in the month of September. We were sowing, finishing proje­cts, cleaning up and above all else: transforming. We were preparing for the Cardinal season – the fall/spring equinox that marks a beginning of a new chapter in our life but also the last trimester of the decade! It has the energy of intentional de­cision making and you are being supported to be more of who you really are at the end of 2019.
Compare yourself to who you were at the end of 2010. It's a big difference, right?
Now, what serves you on your chapter forward?
My friend texted me few days ago, Romans observed February and September as purging months. They knew their business. And consul­ted astrology – probably because it was helping them 🙂
It was a purging month, we could feel it deep in our soul.
We were working up a storm, diligently, Virgo style, and then a full moon in Pisces hit us hard mid month. Because it was forming a T squa­re with Jupiter, Neptune and Black Moon Lilith, there was an extremely powerful interplay of emotional energies. The Pisces moon pulled us to stop, dream and release big chapters of our lives, Jupiter Neptune square of constantly chan­ging visions made us go back and forth from ego to heart, and Black Moon Lilith, which represents the suppressed female side, found a way to be heard and expressed.
For everybody it was different, some became aware of anger, some of love, passion, some loneliness and neediness, some became aware of their own inner power…The flood of emotions ran from our depths, so that we can get cleansed and restart. And there was a block of few days around the 14th where lots of us couldn't sleep, focus and were forced to face our inner demons in the state of being, not doing.
I was seeking connection to water and was wal­king by the beach or swimming every day. It was very hard on me to the point of using that exces­sive surge of emotional energy to rearrange my entire house Feng Shui style, and draw a large graffiti painting on my wall.
What did you do, excessively, around the 14th? Or it could possibly play out with a week of de­lay… Depending on how you are taking care of yourself and tuning into your body.
This was the first of the releases, then second and third followed. Saturn stationing direct on the 18th traveling with the south node since May or revisiting the same point from 2014 – area it transits in your chart – you haven't been able to get a grip on, the tide kept pulling you in, mood swings and felt draining in the area wherever 13 degrees of Capricorn is.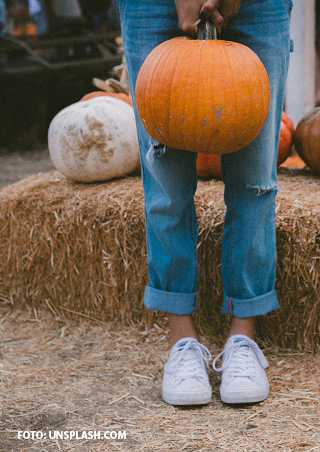 Now there will be support for this energy.
We are gaining momentum as we move forward.
Then the final, third square of Neptune and Jupi­ter in 2019, ended on the 21st, which allows us to finally, after constantly changing visions, focus on big goals.
What is important for you? Define goals worthy of you and start making the headway to reap be­nefits of Jupiter in areas of Sagittarius in your chart. We are still to remain with the constant trust in ourselves, until the results of our efforts start showing.
As the Sun moved into the cardinal sign of Libra, you are ready to go out in the world and meet people, to engage with crowds in the fresh way, with the new clarity around your goals and less burden. Great time for socializing, figuring out partnerships, contracts, how are you going to play and collaborate with others. Selling, sharing, co-creating…
It's time to shine. But not a superficial sequin kin­da shine, but a real shine from your soul, from who you really are. Pulling all the knowledge from previous lessons, integrity and wisdom.
We pushed through the difficulties to witness the change of seasons. Karmic blessings are on the way for you if you put the work since the be­ginning of the year. Maybe you've done research, learning, setting up or trying new services, laun­ched a Patreon channel or a new dream project. Jupiter rules education and expansion, so time to see activities in those areas shine for you!
Saturn is still super powerful in his sign, and will remain for the next few years.
Let's brace ourselves. Time to get back on the road, move ahead with the boats of your destiny but with some hardline conservative cuts. What doesn't serve your highest vision of yourself, goes out. Dealing with wounds like high perfor­mers, building up new powerful relationships, be­coming better in dealing with people.
What changes do we need to make to make our plans operational?
We will get more clarity, on October 3rd, with Moon coming in Cancer.
We need to allow things to come in.
Equinox was on 23rd September, with Sun mo­ving into Libra, and Venus and Mercury. Find a way to open, be compassionate, believe in ener­gy of the heart, and flow of the universe. Your inner pull.
Cardinal sign of Libra is ushering us into a 6 mon­th cycle, a major cataclysmic, transformational, multidimensional shift in our life. Lots of cro­ssroads and deliverance of our karmic choices.
The planets transiting Libra are opposing Chiron in Aries – our deeply wounded sense of self.
But it's not a time to despair. It's time to face challenges and rise. Show the world who we tru­ly are and what we have learned. From suffering to leading. From invisible to invincible.
Great things to walk to, just be empathetic, to yo­urself and others.
We gotta show up and put the show on.
We are dealing with being comfortable with the new, expanded life, a new amazing place that you wanted for so long but haven't experienced yet. Do you want to go back in time, nostalgy… The comfort zone is dangerous place. Get over your patterns, insecurities and escapism, now!
We are going deeper to where we need to feel fulfilled.
Ask yourself what's balanced, who is on the same energy level as you? We are coming into balance with our higher self while dissolving of who we thought we were in this life… Pressure is growing to move into this next stage…
Make that brand new, authentic, reliable story, build a new script…
What reality do you want to make? It's bright and beautiful, and you deserve it.