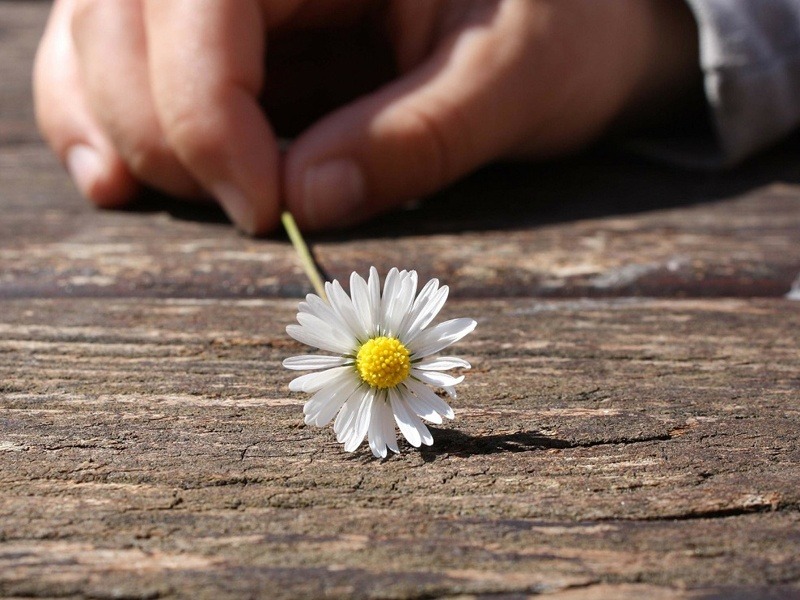 09 feb 2015

THE TRAUMA HEALING

INTERVIEWED BY: ANIMA MUNDI, DARA JELIĆ, MARTA VOJNIĆ
PHOTO: PIXABAY.COM

Pratiti Meunier was born in Chile, where she grew up. She graduated in Law at the Gabrie­la Mistral University in Chile and she acquired a Master degree in Development, Environment and Society at the Catholic Universi­ty of Lovain (Belgium). After five years of work experience in law practice, she found herself deep in spiritual strength and desire to engage in promotion of hu­man life and self-development. She remembered that, during her childhood, she started to medi­tate sitting in silence, in the dar­kness of her room. Her personal growth path began in Belgium 12 years ago. Since then, she has been travelling from one conti­nent to another, from one coun­try to another as a global nomad expanding the vibration of spiri­tual development. After a Soul call, she moved with all her lug­gage from Italy to Belgrade and found herself a new home. She speaks four languages but does not understand a word of Serbian, except LJUBAV/ love and DUŠA/ soul.

Mrs. Pratiti works as an exter­nal consultant in Beauty Imagini Holistic Centre and she practi­ces holistic massage, Ayurveda massage, Reiki sessions and lead meditations. She also organizes workshops for the personal deve­lopment and introduces various new experiences little by little from her 12 years' journey. She is now in Somatic Experiencing trai­ning in Padova (Italy) and was re­cently allowed to start giving ses­sion in Belgrade. Pratiti Meunier and Jelena Marković are the only two Somatic Experiencing The­rapist in training in the Balkans area.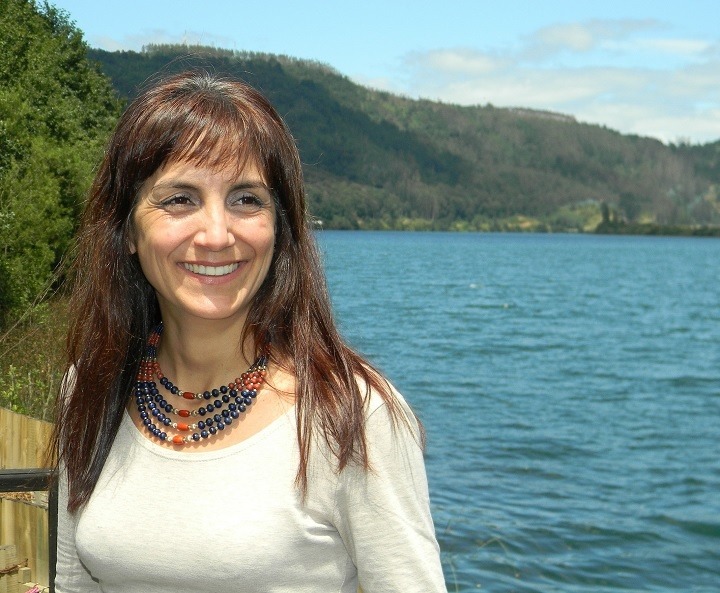 WHAT IS TRAUMA HEALING?
Trauma healing is something new in Serbia. It is called Somatic Expe­riencing – S.E. It is a technique in­troduced by Peter Levine who has a PhD in psychology and biology. He was deeply studying the behavior of animals in wild life and how they deal with and recover from life-thre­atening situations. Within his rese­arch on stress in relation to trauma among human beings, he was really intrigued by the fact that in nature the animals are not traumatized when they are treated. He wondered how animals avoid trauma in reacting to life-threatening situations. We are human beings but we also have the animal instinct in this respect be­cause, on that basic level, our ner­vous system works more or less in a similar way as among animals. An animal, when being endangered, has three choices: to fly, it means to escape; to fight or to freeze. In these three options – fly, fight or freeze, all the energy that was mobilized in the nervous system is released, ready to act. When they freeze, and when they don't feel they are endangered, they stand up, shake and run away. Whi­le shaking, they release energy. Hu­man beings have the same reaction – when we feel threatened, our whole nervous system starts and our body starts to prepare for whatever re­action. It means, heart starts to beat faster, adrenalin starts to rise up, blood goes into the extremities, just to be ready either to run away from something or attack. Eyes, that is, the pupils, become bigger while they fo­cus, and all the energy we have in our system makes us ready to fight, fly or freeze, which is the same reaction as among the animals. But what hap­pens with us is that we either forget or don't fight, we run away or freeze and don't shake after that and then the energy gets stuck in our nervous system. The beauty I found in Peter Levin's vision is that he says that we are all traumatized, more or less, but being traumatized is not something that we need to carry through all our life. Trauma is whatever situation that happens fast, suddenly or is too much, in which the energy is stuck in our nervous system and is not able to be released in the appropriate mo­ment. It means, if we can release it, the trauma will not be there anymore.
HOW DO PEOPLE REACT TO A STRESSFUL SITUATION?
Trauma is not related to an event, it is related to how a person is able to face the situation, it is related to their capacity of resilience (Resilien­ce is the capacity that a person has or develops to resist, face, act in a positive way in adverse or stressful situations). For example, for you to stand in front of an audience or talk in public is normal, but for me it is not and I freeze. Trauma is not in the event and that's why, even in a war, not everyone has symptoms of post traumatic stress disorder – PTSD. It depends on the capacity of a per­son to face the situation (resilience). The main objective of the Somatic Experiencing is to make the capaci­ty of resilience of a person wider and bring the awareness into the body to release the energy. When you only talk about a traumatic situation, you can't change anything, trauma is not in our mind. If we don't release the blocked energy in the nervous sy­stem and reconnect with our primary reactions, very little change can hap­pen. That's why Peter Levine says that trauma happens mainly in the body, in a physical way, and after that the mind follows, after the emotional, mental part follows.
WHAT TYPES OF TRAUMA ARE THERE? WHAT TYPES OF TRAUMA DO YOU WORK ON?
Wars, floods, all disasters co­ming from the nature; earthquakes, physical aggression, rape, physical violence, car accidents or when you fall, can also be traumatic. Someti­mes your system doesn't react in a natural way and the body does not respond in a natural way so a person starts to forget. The body hasn´t got the capacity to answer so the work also includes supporting the person to remember the natural reaction.
WHAT DOES THE TRAUMATIC HEALING LOOK LIKE? HOW DO YOU TREAT A PERSON?
An individual session of Somatic Experiencing is like a homeopathic session, a very gentle session. As the trauma is interpreted as ener­gy stuck in the nervous system, our aim is to release it from there. If we release it, suddenly we recreate the trauma again, we do it again and the person goes through the trauma again. If you talk a lot about the trau­ma, it is not very helpful and it can be difficult to resolve it. Then, we step in with homeopathic doses and we start to release extra energy little by little. As we release it, we bring more awareness into the body. Awareness of what the body wants to do, what the body is feeling, if it is hot, if it is cold, if you feel belly pain and alike. In
THIS WAY, WE ENCOURAGE THE PERSON TO OPEN MORE THEIR RANGE OF RESILIENCE.
When you talk about the trau­ma, you talk about the vortex of the trauma. When people get into their vortex, they start to speak too fast (as in a car accident, for example). Then, first we try to slow them down so that they can feel what happe­ned. You start to recreate the story, but you don't go into the story too deep or repeat it. What we do is go around and we try to create enough resources for the person to be able to go into the vortex in emotional and spiritual body. But, for that, you need support first.
HOW LONG DOES A SESSION LAST?
It can last from one to two hours, it depends on the kind of trauma and on the capacity of a person to con­nect with their body and resources. If they cannot connect with their body, they are not able to connect with their soul, emotions or spirit. So­metimes we have to do three or four sessions just to feel their bodies and start to connect with their emotions and natural reactions.
HOW CAN PEOPLE KNOW THAT THEY HAVE A PROBLEM AND NEED A THERAPIST?
Whatever situation stops you in your life from doing new things, experiencing new adventures or if you are just afraid to go out or you feel safe in the same pattern. Whe­never a simple idea to do something different stops you and you start to feel some kind of suffocation, when you want to do something different, you have a problem. It doesn`t mean that everybody has to do something new in their life but it means that some situations stop you from doing something. For example, the symp­toms of post traumatic syndrome are headache, insomnia, nightmares, dissociation, permanent stomach pain or panic attach.
IS IT REALLY HARD TO TREAT THE INVISI­BLE WOUNDS?
It is difficult because we don't see them. Somebody told me once, when you have a wound on your body, you go to the doctor to heal it, but when you don't see the wound, you are not aware of it, you are not able to take care of it in a very concrete way, like applying a medicine and you forget it. But there are wounds that do not allow us to live our full potential. If you have sensations that something is burning inside you but you are blocked all the time and you feel fru­strated, maybe that is the moment to look inside and find out what is stop­ping you from living your full poten­tial.