WORDS: ANIMA MUNDI
PHOTOS: FROM THE PRIVATE ARCHIVE
ARTIST KEVIN KELLY, WHOSE WORK ENCOMPASSES A VARIETY OF MEDIUMS, FROM PAINTINGS TO SCULPTURE, FROM ABSTRACT TO THE HUMAN FIGURE. WE ASKED KEVIN TO TELL US ABOUT HIS WORK, HIS INSPIRATION AND HIS PROCESS. THE DUMBO, BROOKLYN BASED ARTIST MUSES ON DNA, ORGANIC GEOMETRY AND HIS RECENT DISCOVERY OF THE SEXTYCH .
WHAT ARE YOU COMMUNICATING THROUGH YOUR WORK AND HOW DOES YOUR WORK REFLECT YOUR LIFE EXPERIENCE?
Ah, the eternal question. In a way, my abstract sculptures and paintings are like self portraits. I see myself more as them than I do as my actual physical person. So I like to send them out into the world to represent me as I would prefer to see myself and have them interact with people. When someone mentions an artist's name, its usually the work that pops into one's mind, not their face, and I definitely prefer that!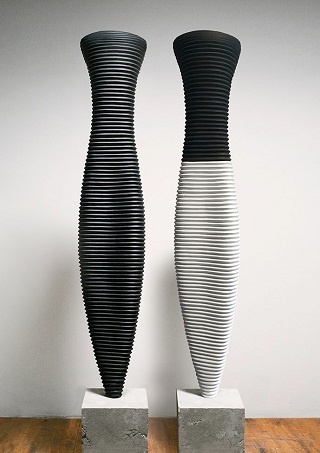 WHAT ARE YOU WORKING ON RIGHT NOW, OR IS THERE SOMETHING NEW YOU'RE STARTING?
I am working on paintings right now for the most part, and I particularly like to work in a series, like diptychs, triptychs and my most recent group of 6, which I just discovered is a sextych! Who knew?
HOW MUCH OF YOUR WORK IS SITE-SPECIFIC OR COMMISSIONED?
I've done a few site specific sculpture commissions lately, most recently a 13 ft high double helix out of large scale dice, called Double Down. It only uses the first four numbers, which is a reference to the 4 elements that make up our DNA strands and their random arrangement within that structure that gives us all our own unique characteristics and the possibilities of infinite genetic variation.
I UNDERSTAND PAINTING IS A FAIRLY RECENT DEVELOPMENT FOR YOU. ARE YOUR PAINTINGS STUDIES FOR YOUR SCULPTURE, OR ARE THE PAINTINGS AN OUTGROWTH OF THE SCULPTURES? HOW DO THEY RELATE?
The paintings are definitely an outgrowth of the sculptures. They began as riffs on my sculptures but then they started to take on a life of their own and their own identity. I had been just using black, white, grey and materials like wood for quite a while but then one day I decided to add one small facet of cadmium red light to a very large wall sculpture. I was shocked that it just took over the whole thing! It became this mesmerizing bit of red with a large sculpture attached to it. So eventually I figured that I might as well give in and work with color in a more focused way and start doing paintings as well. I've always loved pure 3D form, but the emotional power of color is irresistible.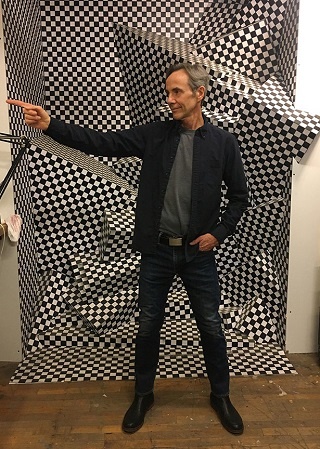 ALTHOUGH MUCH OF YOUR WORK IS SOLIDLY GEOMETRIC, IT HAS AN ANIMATED AND FLOWING QUALITY. HOW DO YOU ACHIEVE THAT EFFECT?
Thank you for saying so. I find inspiration in geometric forms like cubes and dodecahedrons, but I try to relate them to nature and use them to create forms like a waterfall or a group of women. Ideally, I like to find ways to combine the organic with the geometric. For example, my piece Venus 3.5, is based on Canova' s The Three Graces, and represents three standing women, although in a completely geometric incarnation.
WHY DID YOU BECOME AN ARTIST AND WHAT MOTIVATES YOU NOW?
Sigmund Freud theorized that people who become artists wanted to be rich, famous, and have beautiful lovers. Well, all that sounds good but old Sigmund I think fancied that he was a bit of a rockstar himself so probably that was a bit of projection, if I can play amateur psychologist for a second. He also was a big consumer of cocaine, as it was legal in those days, so he might have been given to flights of fancy on occasion. And no doubt there is some truth to it for most artists (and psychologists) although there is more to it than that. For me at least, I will get an idea brewing in my mind and I will have an overwhelming desire to put it down on paper as I believe at the time that it is the most amazing idea in the history of the world. It often does not work out that way, but when I a m working on it, it becomes the only thing I can think about. It becomes an irresistible force that I have to give in to.
WHAT CAN VISITORS TO YOUR STUDIO EXPECT TO SEE?
Well, first of all Dumbo is a vibrant cultural area with all sorts of great parks, bridges and amazing renovations of wonderful historical buildings. There is access to the water on a beautiful stone beach in Brooklyn Bridge Park, which was designed by the landscape architects Michael Van Valkenburg and Associates. My studio is in a 120 year old brick former factory on the waterfront that is one of the few that has not been transformed into high end residential quite yet. It still has "character", as they say.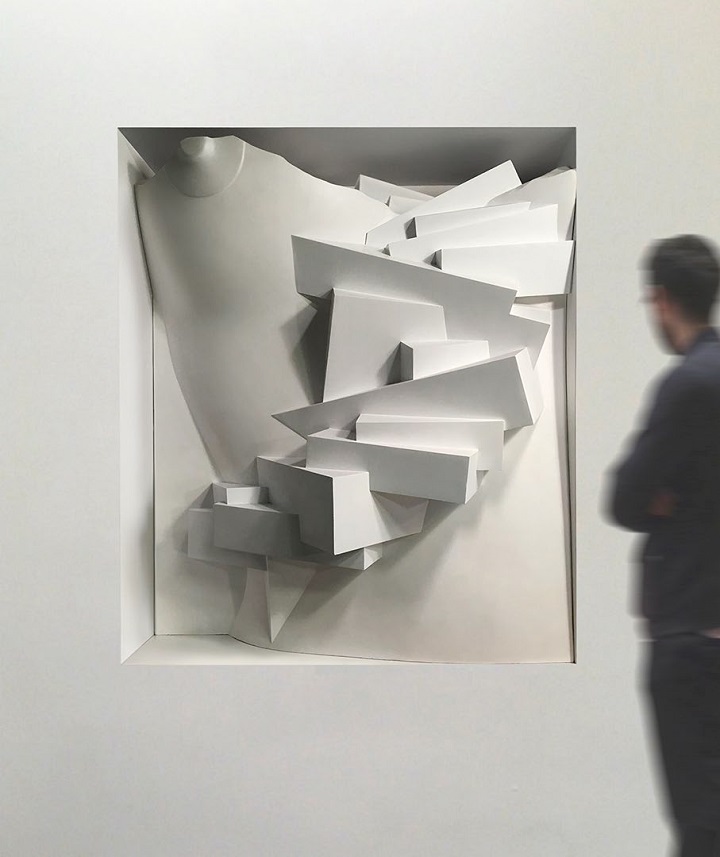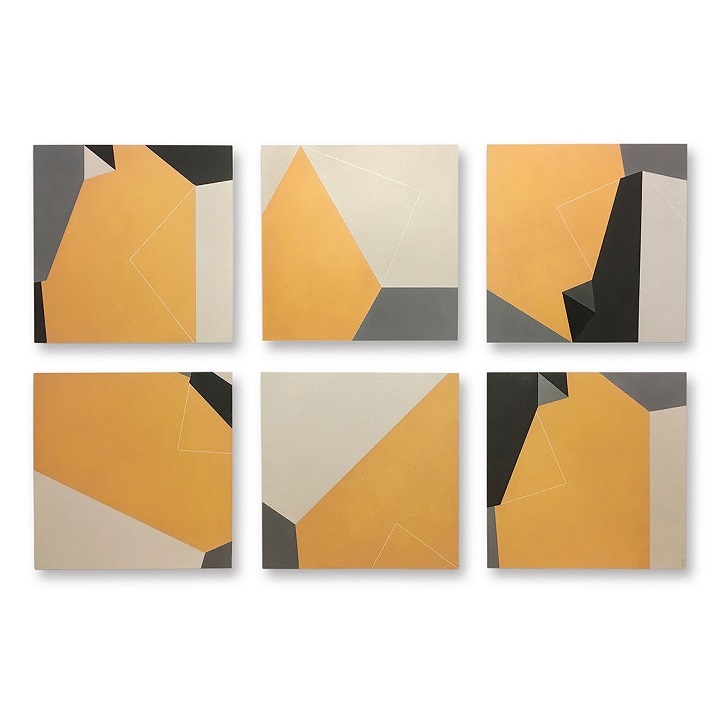 You can see more of Kevin Kelly's work on Instagram at @kvonkelly or at www.kevinkelly.com and email him at kvonkelly@gmail.com