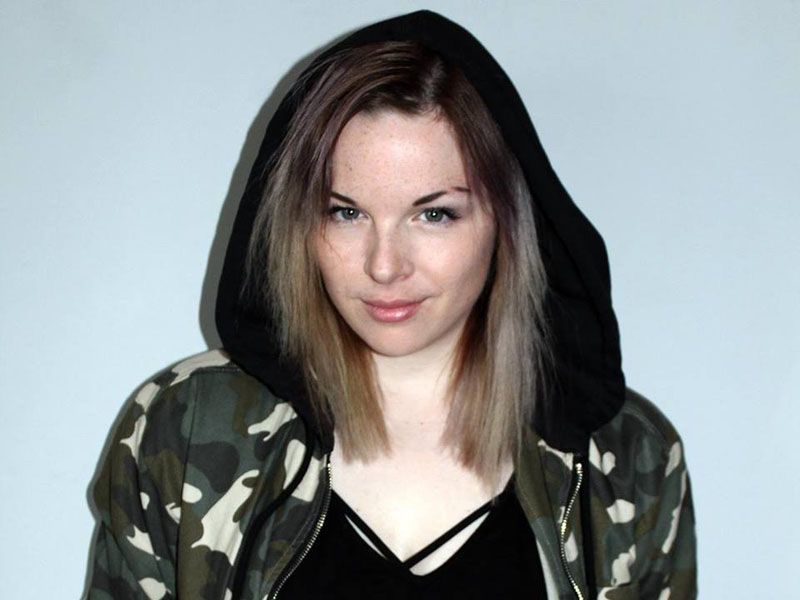 21 jan 2019

SHWAMPY

WORDS & PHOTOS: DEJAN VICAI
INTERVIEW: ANDREA IVETIĆ VICAI

I HAVE THE HONOR TO INTRODUCE EVERYONE TO A VERY TALENTED AND AMBITIOUS YOUNG ARTIST WHO WISHES NOTHING LESS THAN TO GET HER ART OUT THERE, ANDREA IVETIĆ VICAI AKA SHWAMPY. AN ILLUSTRATOR, CHARACTER DESIGNER, DIGITAL MEDIA ARTIST, OCCASIONAL SCRIBBLER, AND OVERALL AN AMAZING ARTIST. SHE IS DETERMINED TO MAKE IT BIG AND WILL NOT STOP UNTIL SHE GETS THERE, WHICH IS WHY SHE GIVES HER MAXIMUM IN EVERY PIECE SHE MAKES. TO SOME, ART IS PASSION, A WAY OF LIVING, BUT TO SHWAMPY, ART IS MORE THAN THAT, IT IS HER ESSENCE OF LIFE. IT IS TIME TO GET A CLOSER LOOK AT WHO SHWAMPY REALLY IS, HOW AND WHY SHE DOES WHAT SHE DOES BEST: HOW DOES SHE MAKE ART.

PLEASE INTRODUCE YOURSELF, WHO IS SHWAMPY?

Hi, I'm Shwampy and I'm a creator, I prefer to call myself a creator because I like to dabble in multiple artistic disciplines. From illustration to design, I've worked on all sorts of projects. Now that might seem weird but I like to challenge myself and improve constantly through projects that might be a little bit out of my comfort zone. So, all in all, I've worked on logo, print and web design, branding, book illustrations, concept art, character and creature design, storyboards and so on. Heck, if it somehow uses artistic expression, I am willing to try. Shwampy is a brand in itself, a brand that tells stories through art.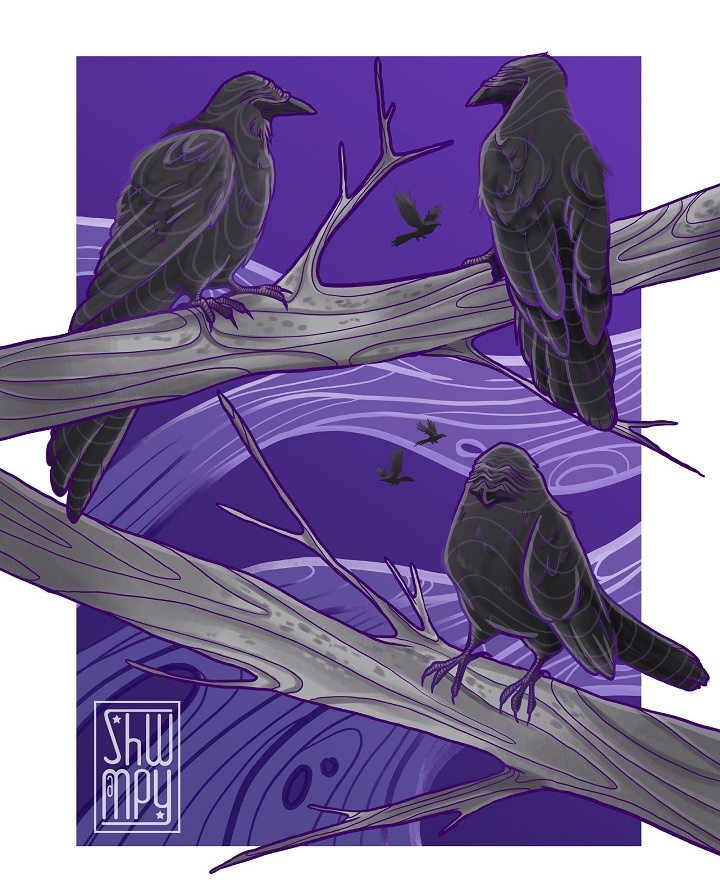 WHAT INSPIRED YOU TO BECOME AN ARTIST?
Saying I was inspired by this and that just wouldn't be true. All I ever wanted was to be an artist, in some form, it's who I am. Many people spend lifetimes trying to find out their purpose, I was lucky, I just knew. Nothing in this life makes more sense to me than art, it comes naturally and I adore it.
WHO WERE YOUR MENTORS, IF THERE ARE ANY?
I never had mentors, but I do like to listen to other professionals and hear about their experiences, how they create and what they're passionate about. I try to learn from everyone, by studying the works of the greats or listening to modern time professionals. You see, there is something to learn in everything, you just have to pay attention. If you just keep your mind open, life will teach you everything you need to know.
WHY DID YOU CHOOSE TO WORK DIGITALLY?
Well now, I don't only work digitally but it is my main focus. Digitally you can do anything, there are no limits only your imagination. Everything else is at your fingertips, but even if it's convenient that doesn't mean that is superior to traditional art. Traditional or digital, each has its pros and cons, and both can create masterpieces.
WHAT IS ART TO YOU?
Art is life, plain and simple. I can go on and on how art is the most wonderful thing in the world and blah blah blah. But I don't want to talk your ear off. So, let me try and keep it short. Art is life, it's who I am, it's my purpose, it's in my bones and in my soul. Life without art is just not worth living.
Try to remember the name Shwampy because you will be seeing more of her! However, if you are curious what her next move is, you can always find her easily at major social media sites with a simple search for her nick.