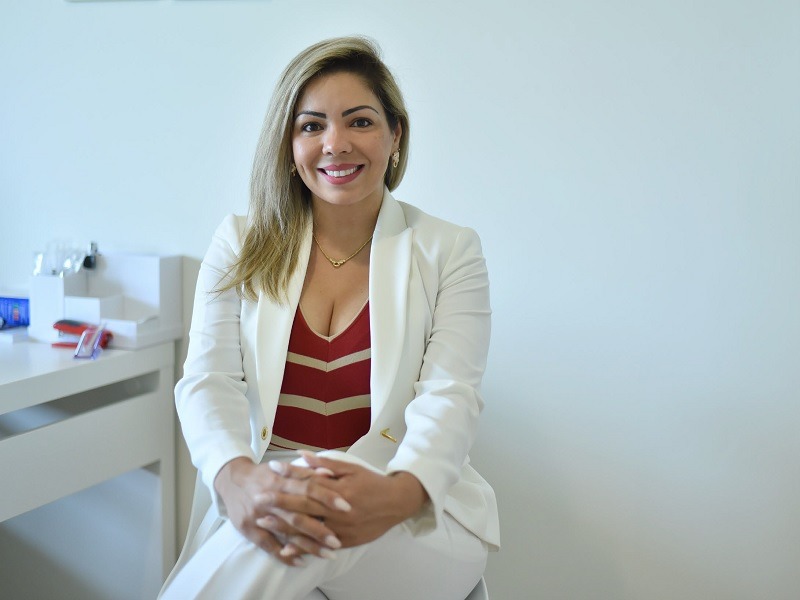 11 jul 2021

PROHEALTH CLINIC IN BELGRADE

WORDS/PHOTOS: MIA MEDAKOVIĆ-TOPALOVIĆ
INTERVIEW: LUIZA WALDRICK-EREMIC

LUIZA WALDRICK-EREMIC, WAS BORN IN BRAZIL. SHE IS A HIGHER EDUCATION AND INTERNATIONAL DEVELOPMENT MANAGEMENT PROFESSIONAL WITH SIGNI­FICANT EXPERIENCE IN EXPANDING A GLOBAL CAMPUS AND STUDENT NETWORK FOR A U.S. AND ARUBA-BASED PRIVATE MEDICAL UNIVERSITY AS WELL AS DEVE­LOPING MEDICAL EDUCATIONAL COOPERATION WITH SEVERAL FOREIGN GOVER­NMENTS. SHE OBTAINED EXTENSIVE PRIVATE AND PUBLIC SECTOR WORK EXPE­RIENCE IN THE US, LATIN AMERICA (BRAZIL/CARIBBEAN/CENTRAL AMERICA), MI­DDLE EAST (JORDAN/UAE/QATAR), AND INDIA WITH A LEGAL EDUCATION FROM A LEADING BRAZILIAN LAW SCHOOL. TWO YEARS AGO, SHE RELOCATED WITH HER FAMILY TO BELGRADE, SERBIA FROM NEW YORK.

SHE SPEAKS FLUENT PORTUGUESE, ENGLISH, AND SPANISH, AS WELL AS CON­VERSATIONAL SERBIAN AND FRENCH.

SHE IS THE OWNER AND DIRECTOR OF THE PROHEALTH CLINIC IN BELGRADE, HERCEGOVAČKA 13.

FOR THE RYL MAGAZINE, I WILL SPEAK WITH LUIZA ABOUT THE NEW CLINIC IN BELGRADE.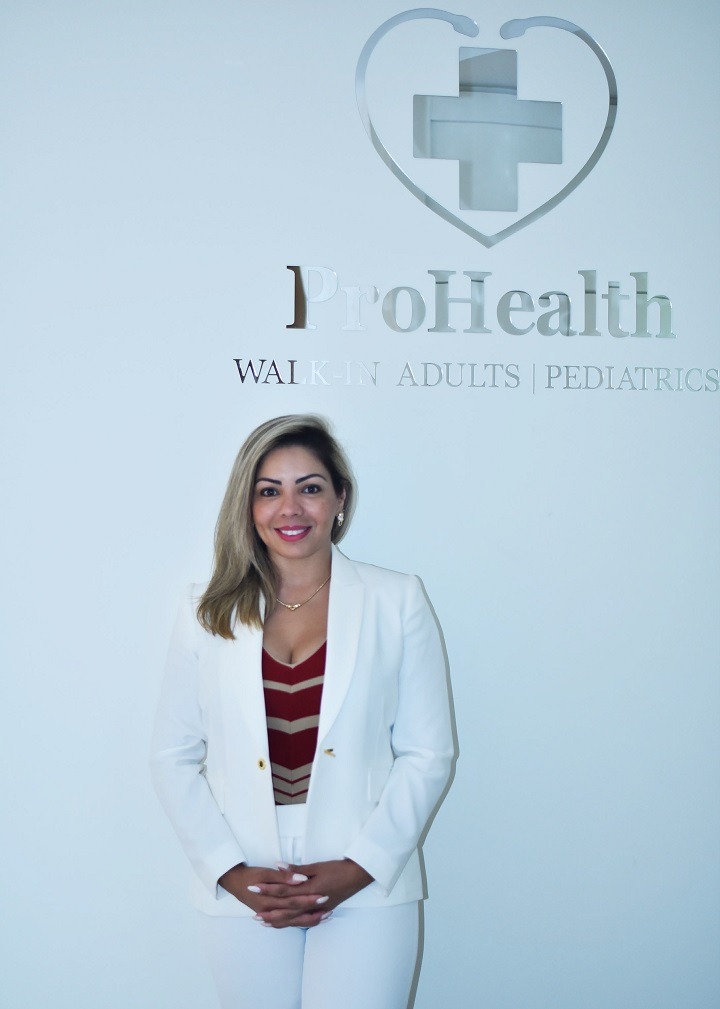 YOU HAVE BEEN TRAVELING A LOT AROUND THE WORLD AND HOW DID YOU DECIDE TO OPEN PROHEALTH CLINIC IN BELGRADE?
After a long-term international career and life in Brazil and the United States, my husband (who is originally Serbian) and I decided to move to Belgrade with our two little children about two years ago. We thought that it would be a better environment to achieve a family balance and raise our children closer to family and the amaz­ing community that we have here. In parallel, we noticed that Serbia is economically chang­ing and opening to innovative global concepts, including in healthcare. After careful consider­ation of these trends and market needs, I came to the idea to start ProHealth and offer trusted and professional healthcare services provided by leading experienced Serbian doctors, with an added convenience of a "walk-in clinic" concept that is already present in most Western markets. Our new location at Belgrade Waterfront, a new part of the city that is rapidly developing, certain­ly enabled us to match our offering with the con­cepts already present in the United States, Brazil, or Gulf countries in which I worked before.
WHAT SERVICES DO YOU PROVIDE AT THE PROHEALTH CLINIC?
We provide physical medicine, rheumatology, and long-term outpatient rehabilitation care with an accent on active and therapeutic management of long-term acute pain issues, such as lumbal and joint discomforts, herniated discs, osteopo­rosis, and generally all related issues requiring long-term rehabilitation. We have licensed ther­apists offering the latest methods in therapeutic care including magnets, lasers, electro-stimulat­ing therapies as well as medical massages. We also offer general practice and pediatrics medi­cal consultation services to our patients.
WHO ARE THE DOCTORS AT THE CLINIC?
The medical staff is led by Prim. Dr. Slavica Er­emic, one of the leading doctors and experts in the area of physical medicine in Serbia. She has nearly 40 years of experience, working in leading medical positions at the Institute for Orthopedic Prosthetics, Clinical Center of Serbia, and most recently MediGroup, where she led the physical medicine and early rehabilitation department.
We also employ additional physical medicine spe­cialists and therapists, as well as pediatric and general practice medical doctors as consultants.
WHAT IS THE PHILOSOPHY IN YOUR LIFE AND PROHEALTH CLINIC?
Philosophy is centered around being the best version of yourself in everything you do, private­ly and professionally. This mantra is infused in every step of what we do at ProHealth, from the design of our clinic and premises to the training and professionalism of our doctors and staff focused on the dedicated approach to the long-term needs of our patients. We see the health­care sector in Serbia rapidly developing and our intention is to stay competitive by offering the best balance of convenience, service quality, care, and expertise to our patients.
WHO ARE YOUR PATIENTS?
Our patients come from various walks of life, from active professionals in management, IT, international development whose busy careers take tolls on their physical state and ability to continue living ambitious lifestyles, to older pa­tients who need more personalized care and convenience and are managing their overall con­ditions. We also see younger patients from the central locations in the city that are taking ad­vantage of our premium location, ease of access and scheduling, and of course professionalism and experience of doctors and staff.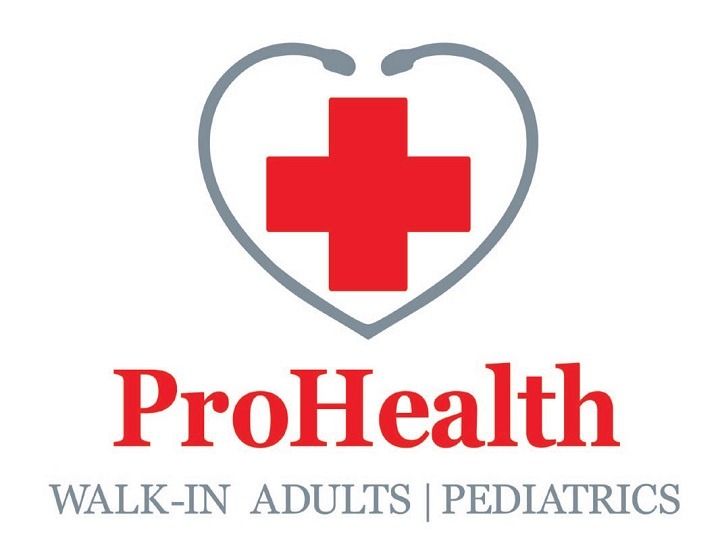 HOW IS POSSIBLE TO BOOK AN APPOINTMENT?
Booking an appointment at ProHealth is very easy. Our booking phone line at 011/4207 063 is available throughout the week and on Satur­days. We also take appointments via our website www.prohealth.rs as well as via Instagram and Facebook
WHAT KIND OF INSURANCE DO YOU ACCEPT?
We have agreements with most leading insur­ance companies active in the Serbian market. These are Generali, Triglav, DDOR Novi Sad, Uniqa, Wiener Staditsche, Dunav Osiguranje, and numerous others.
WHAT MAKES PROHEALTH DIFFERENT?
Again, we pride ourselves on being really pa­tient-centric. In practice this means that our pa­tients in addition to excellent healthcare, will ben­efit from a personalized approach to their needs, the latest therapeutic and medical device equip­ment, convenience of an excellent central loca­tion at Belgrade Waterfront (with a parking, sepa­rate street entrance in Hercegovacka Street), easy online or phone scheduling, home visits if needed, on-call consultations, etc. In short, we will keep you in the best of health, with a patient-centric ap­proach that looks after your medical conditions, but keeps in mind all needs that a patient might have in order to improve and manage their health.
WHAT IS YOUR GOAL?
Our goal is to establish ProHealth as a leader in the private medical healthcare in Serbia in the segment of smaller 'walk-in clinics' that in ad­dition to excellent healthcare offer convenience and a complete approach to the outpatient needs of our users. We think that this will be a growing market segment in the Serbian healthcare mar­ket given the demographics and professional trends in our patient base.
CAN YOU DESCRIBE YOUR FORMULA FOR SUCCESS?
As mentioned before, we feel that formula is simple, which is setting high standards in ev­erything you do personally and professionally, and ensuring that this approach reverberates through ProHealth, so it could ultimately benefit our patients. Of course, on a more personal lev­el, the formula for success involves maintaining excellence in professional life with catering to the needs of my family and community as well, which is sometimes an intense task requiring a lot of balancing and organizational skills. But the achievement of these goals is something I strive for every day in my endeavors, and I define over­all success by my ability to meet all of those.
HOW ARE YOU SATISFIED IN BELGRADE
Belgrade is an outstanding European city that has surpassed many of the initial expectations that I had. After living in New York for a long time, it was great to feel that I have exposure to lifestyle things that I grew accustomed to there, such as thriving international community, amazing food, and restaurants, professional networking op­portunities as well as access to urban culture, arts, theaters, etc. In Belgrade, I discovered all of these things, but in a more practical, less hectic environment, which gives me room to dedicate more time to my family, enjoy personal time and take advantage of the hospitality of the Serbian culture and people. Also, it is very important to say that Belgrade is rapidly changing, literally in front of our eyes, so I am excited to follow the development of the city in the next several years, and see how ProHealth's trajectory will fit into this future development.