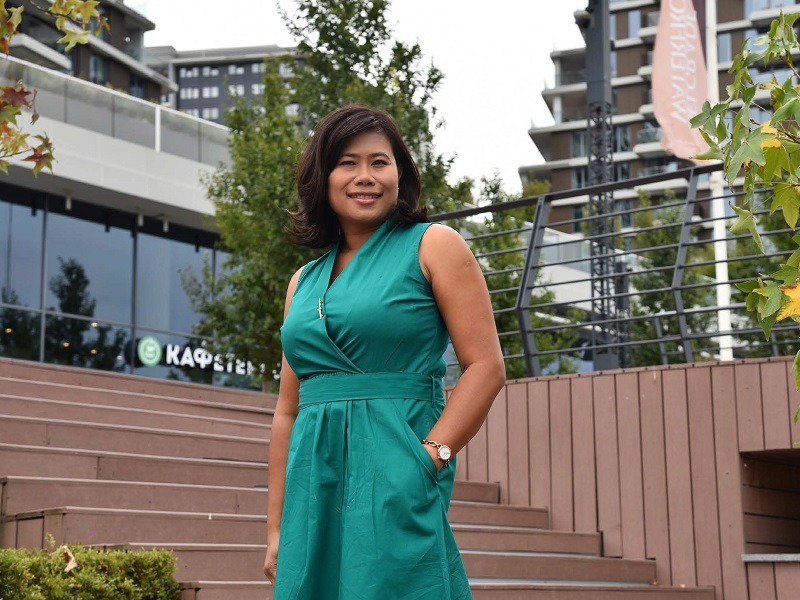 29 nov 2021

MY LIFE

WORDS: ZALINA STAUCH
PHOTO: MIA MEDAKOVIĆ

"When life gives you lemons, make lemonade." This is a saying I have been holding on to as an adult. Before I moved to Berlin to be with my then boyfriend, I had a well-paying job in Singapore in a successful consultancy firm. I had my own office facing the Singapore river, lovable colleagues, and supportive bosses. I enjoyed my job, the tasks I undertook, and the challenges that came with it. I never complained about waking up before sunrise to get to the office, and I left my office way after sunset, again without complaint. This was not because I was competitive, career-driven, or a workaholic, but simply because I loved my job. I loved that feeling of fulfillment after each project I accomplished. Being a working woman was my identity.

After two years of a long-distance relationship with my boyfriend (now husband), we decided to take things a step further and live together, which meant that one of us had to give up our life as we had known it – job, family, friends, familiar surroundings, favorite restaurants/bistros, etc. After a month or two of pondering who would make the sacrifice, I made the decision to move in with him in his apartment in Marienfelder in Berlin. It was an adrenaline rush for me, to move to a different country where I did not speak the language. I decided immediately to learn German. It was the first European language I learned. I enrolled in a language school and had German lessons every weekday with a group of interesting foreigners from various walks of life, and who were mostly like me, having moved to Germany for love. At the same time, I was given the opportunity by my previous employer to do freelancing jobs for them. That also kept me busy. So I went from being a person with a full time job, to suddenly being a student and a freelancer. I encountered a loss of identity. And I felt dependent on my boyfriend, ashamed for relying on him. However, through a lot of open communication with him I got over that small hurdle.

After about a year of living in Berlin, my husband got a job offer in São Paulo, Brazil. As a young couple with little money in our bank account and with eager hearts yearning for adventure and worldly experiences, we leapt at this opportunity to move to South America. We did not think twice, did not hesitate, and accepted the company's offer. We arranged for our plane tickets to the metropolitan city of São Paulo, packed our belongings in boxes and luggage, and off we went. My identity changed once again – now I was an expatriate spouse. There are so many misconceptions about being an expatriate spouse. At the mention of it, one would think "a woman of leisure" – a life of afternoons sipping cappuccinos in cafes, window shopping, wandering around museums, and suntanning along the glittering seas. And, truth be told, for the first six months I did enjoy this new identity of mine – a lady of leisure, living the cliché. I took painting classes, learned to dance samba and salsa, and met up with other expatriate spouses for chitchats and organized lunches.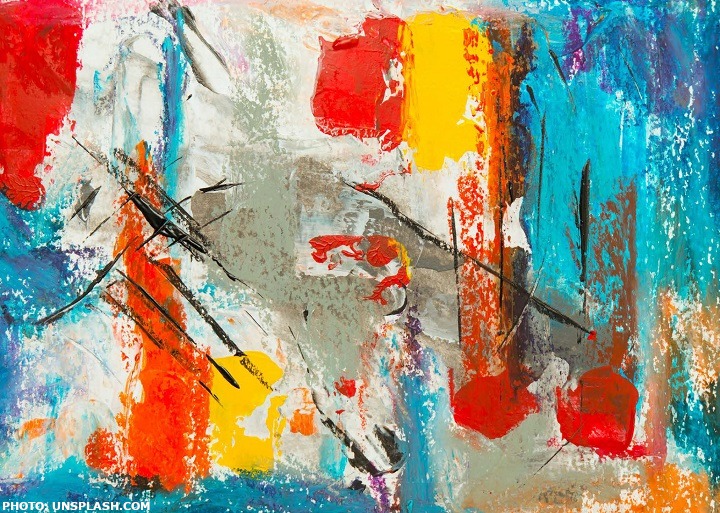 My identity has changed several times over the years and now I am a Stay-at-Home Mom (SAHM). And I do not question my identity anymore – instead I learn new things as my identity changes. One thing I have learned is that if Stay at Home Moms could draw a salary, they would earn more than a CEO of a multinational company. I believe that women, especially moms, are God sent. We make compromises, adapting to our surroundings, families, and our partners peacefully.
I love meeting other women/people and engaging in rich conversations. Many people say that when women meet together, they gossip. I think this is only half true. I try to avoid gossip and negative talk. However, through gossip, I can view the world more positively and see solutions instead of problems. A wise friend once told me that whenever I am annoyed by a person because I am pulled into gossiping, I should look for one thing that I can learn from that person. This is because every single person you meet can teach you something and, in the worst case, that person will show you how you do not want to be.
After having moved around several times to several continents, living among the locals for some years, I now embrace and adapt to changes better. It is easier for me to move out of my comfort zone. Practice makes perfect, they say. The truth is, we cannot get away from change, because our life is built for it, and the more we resist change, the tougher our life becomes. Change is a disruptor, and it feels uncomfortable and scary. However, when things go south, my choice is to activate a positive mindset and approach. There have been times when some changes made me feel sad, regretful, or lost. I do not deny that some of the changes that happened in my life did affect me emotionally or mentally. However, after a couple of days of feeling gloomy, I usually picked myself up. I think we all desire to live successful, happy, and long lives. We all desire to be proactive about managing the changes we face in our lives.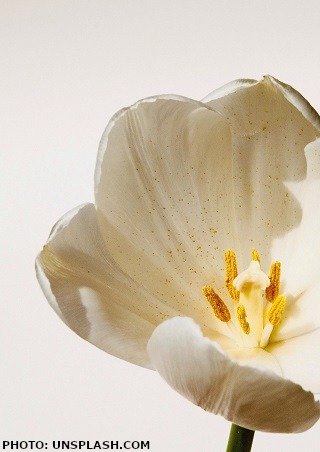 During the pandemic lockdown in Serbia for instance, it looked like a hopeless situation for many people. However, my family and I actually found pleasure in being locked at home and unable to move freely. In fact, we enjoyed our time together more than ever. When the German School of Belgrade came up with the idea of sharing videos and photos recorded by their students and families during the lockdown, we took that as an opportunity to make it fun. We recorded our "staycation" during Easter, during mealtimes, and baked cakes and cookies. We made pretend picnics in our garden with sun hats, picnic mat and basket. We played pretend zoo, labeled parts of our house with country names we would visit on a real vacation, etc. Life is short and too precious to live in sadness and I emphasize this too to my children.
One of the wonderful practices my husband has encouraged me to do is to write down what I am grateful for, and now I do that almost every day. I write on a small piece of paper what I am thankful for on that day, fold it, and place it in a box. At the end of the year, I open the box and read the things I was thankful for that past year. A few weeks into that routine, I was inspired by how not only my mornings, but my days too, were filled with more positivity. In fact, expressing gratitude improves my mental, physical, and relational well-being. Now as I am writing this article, I am grateful to be living well in Belgrade. I have 3 healthy children and a husband who works a lot but who at least has a good job. I have the opportunity to volunteer my time passionately as a treasurer for the International Women's Club of Belgrade (I have frequently involved myself in charity work in the different countries in which I have lived) and today I find myself sharing my thoughts and experiences with the readers of RYL magazine.
Last but not least, to ease my life and curb worries, I practice frequent and healthy communication with my partner. I find this to be a crucial habit in a relationship. I think communication eases the process and generates synergy, promoting a better understanding of what we want to achieve. Most of the time, we make life harder than it needs to be. Sometimes, tiny changes can lead to happiness and fulfillment. At the end of the day, your personal development journey is defined by you alone and no one else.