WORDS: LJILJANA MILIČIĆ
PHOTOS: VESNA ANĐIĆ
Ljiljana (Adamov) Miličić – fashion designer and lecturer at the Metropolitan University. Creative, hard working and young designer in the world of men's fashion, confidently finds her way to cat walks at home and abroad. What powers her is her own inspiration, work and diligence.
I am powered by my own work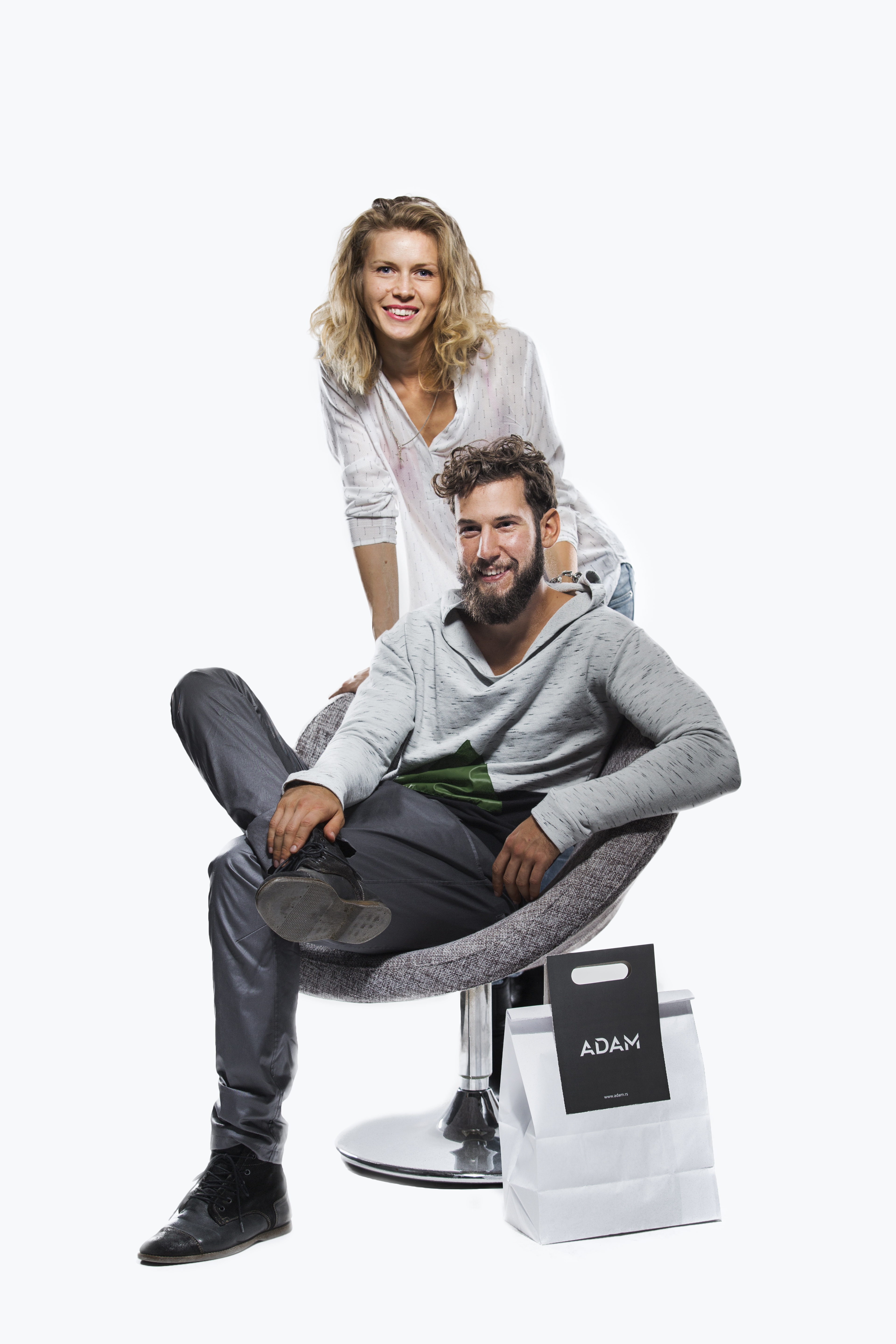 Man's constant need to learn, research and create is immeasurable. That's how everything I do and make was born. I'm not bound to only one job, so my work days are different, but they are all in the field of clothing. I lecture at the Metropolitan University, in addition to teaching sewing and tailoring, and next to developing costumes for theatre shows and museums, my favourite work is designing men's clothing. Designing clothes is a complex activity that connects all my senses. I love my job and I really enjoy it, even though it's not easy and requires substantial investments, risks, and responsibility.
Inspiration
I am most inspired by my own work process, while I am creating a certain piece of clothing I have a constant flow of new ideas and ways to apply the same form or details in different ways. I am inspired by overalls, and decades-old clothes that I see worn by my fellow citizens. Everything I notice that stays in my mind over time, I put on paper in my own style. During the development of a new garment, I don't pay attention to supply and demand requirements of the market – instead I rely upon my own instinct and my ideas.
We create the world with original ideas
In the new collection, as well as in the previous ones, I keep to the classic form that follows the body line and puts an accent on shoulders. I don't commit to one particular style, but instead combine them, so that garments can be worn in different occasions, and I let the customer wear it in their own style.
I play with details such as fasteners, hidden pockets, zippers, combinations of materials. I try to make each piece of clothing unique in itself. I use mostly natural materials, even though synthetic fibers are being made today that have improved features. The material I love working with the most is waxed cotton.
Often during the design process I love to hear my husband's opinion about the pieces, and I gladly listen to the comments about the collection from people from the art world and close friends, whether those comments are positive or negative. They mean a lot to me.
My designs are not intended for a certain type of man, but to all those that like them and those who feel good in them, because they will know how to wear it.
I believe, as seen in practice, that recommendation by customers, "word of mouth", is priceless.
The reward
The reward for my work certainly comes at the end, when I am content with the full realization of the collection, and the satisfaction shown by my customers. It's what motivates my work and inspires me for further endeavors.
There are no written rules –the rules are what you follow from your heart.