WORDS: ANIMA MUNDI
PHOTOS: TIZIANA ALEMMANI AND OCTOBER BUTLER
TIZIANA ALEMANNI (ITALIAN)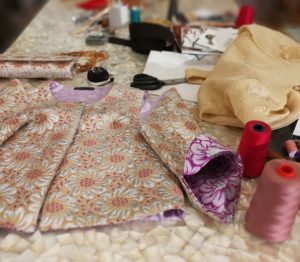 CHI È TIZIANA ALEMANNI?
Tiziana Alemanni è una designer di haute couture con sede a Firenze.
Disegna e realizza abiti su misura per donna e la collezione ha come marchio il suo nome, Tiziana Alemanni.
Tutti i Capi Sartoriali sono unici e realizzati a mano personalmente.
Lo stile è "condizionato" dalle sue radici "Siciliane".
Le diverse Culture che hanno attraversato la Sicilia e prevalentemente la Cultura Bizantina, Normanna e Araba , fanno parte della sua Storia e condizionano con Eleganza e Delicata Femminilità il suo modo di Interpretare Il Costume.
Tiziana ha sviluppato una visione Mediterranea,Elegante e Sofisticata della Donna.
La Scelta dei Tessuti da impiegare, i colori,la tessitura, la qualità delle fibre, sono fondamentali per la creazione di un Capo Sartoriale Esclusivo. Attraverso il suo disegno e il tessuto, comunica l'identità delle sue clienti.
In Sartoria, il cliente esprime i suoi desideri e bisogni e Tiziana reinterpreta attraverso il Tessuto realizzando un Capo Sartoriale che rappresenta il Cliente e la sua Personalità.
Tiziana Alemanni ha l'obiettivo di esprimere attraverso il suo lavoro la capacità di reinterpretazione che si concretizza nella creazione di un Abito che rappresenta l'identità e il desiderio di una Donna.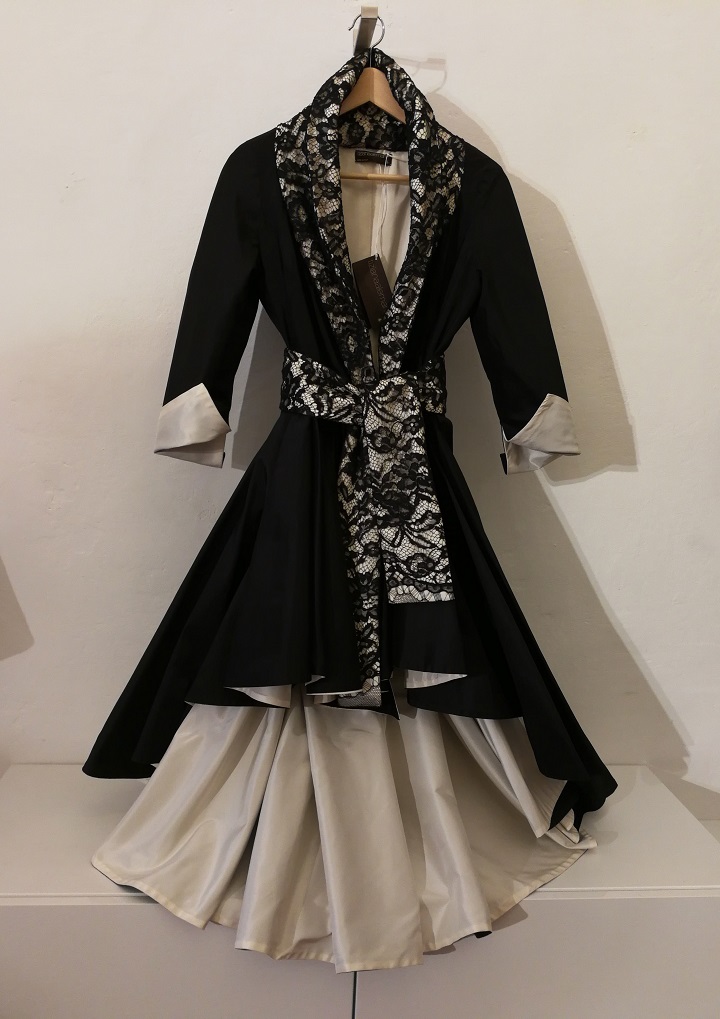 POSSIAMO ESSERE ALLA MODA SENZA SPENDERE UN SACCO DI SOLDI?
Sì,certamente.
Tiziana ha realizzato una collezione di Abiti/ Bluson dal taglio semplice e con tessuto di buona qualità, qual'è il jersey con un prezzo molto interessante.
Invece, la collezione di target medio-alto sono capi sartoriali con tagli complessi ed impiego di tessuti pregiati ed è per questa ragione che il prezzo è differente.
Cosa dobbiamo acquistare in questo momento?
Un abito di base e senza tempo che è possibile utilizzare per diverse occasioni, cambiando gli accessori.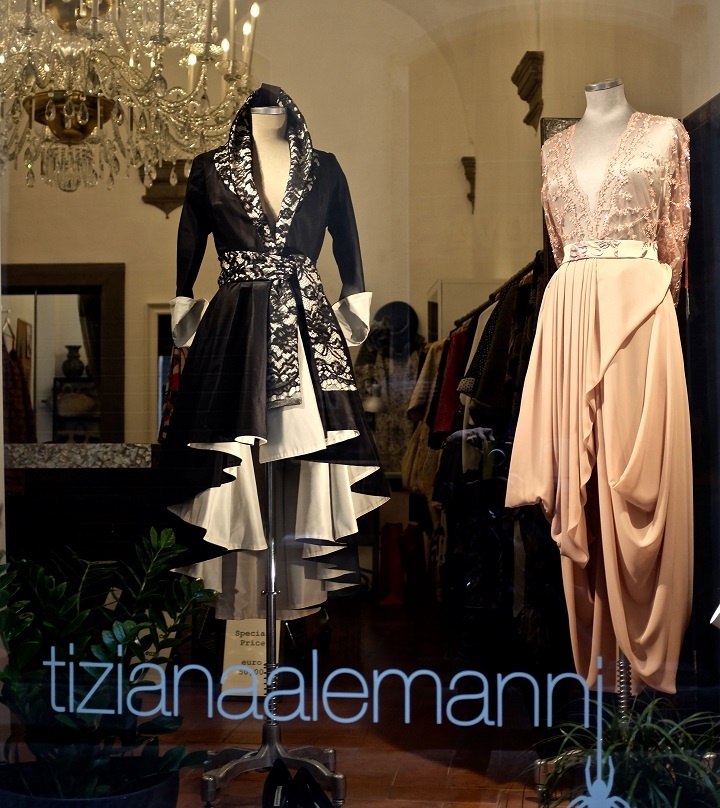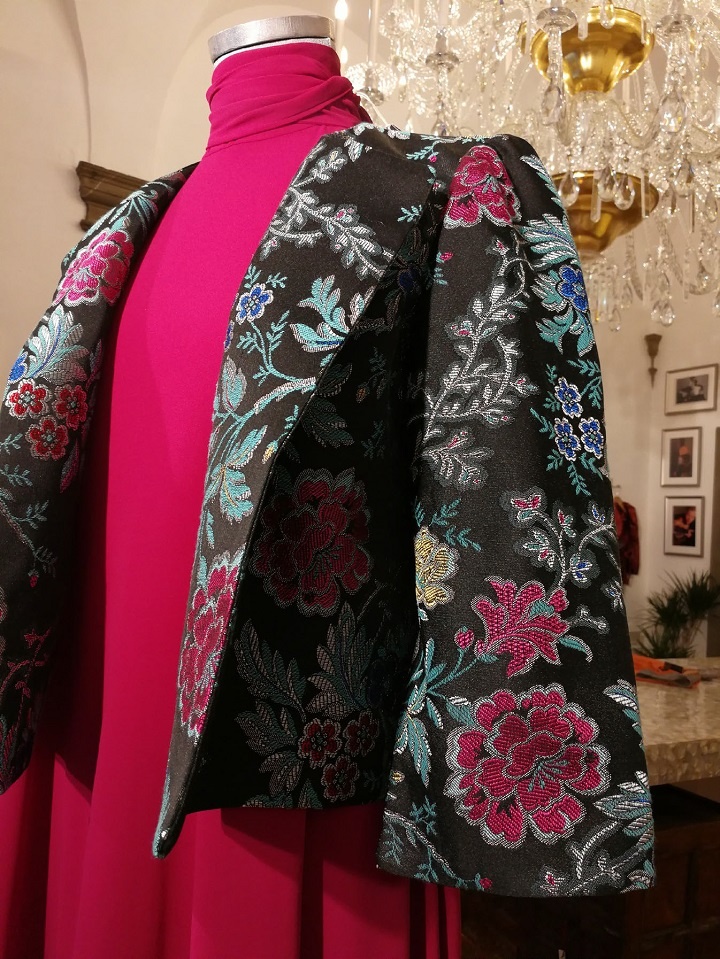 TIZIANA ALEMANNI (ENGLISH)
WHO IS TIZIANA ALEMANNI?
Tiziana Alemanni is a haute couture designer based in Florence. I design tailor made pieces for women and I have my own collection named Tiziana Alemanni. All pieces are one of a kind and handmade by me. My inspiration and style starts from my roots "Sicily". My style can be described as mediterranean, romantic and contemporary.
I have an eye for color, texture and special fabrics that is fundamental for the creation of a designer piece. Through my design and fabrics I communicate the identity of my customers, in my atelier speaks my customer and I translate my customers desire in a designer piece. It's not about me or my brand, it's about the customer and it's desire. My passion for my work is creating and designing pieces that represent the identity and desire of a woman.
CAN WE BE FASHIONABLE WITHOUT SPENDING A LOT OF MONEY?
Yes, I create from tailor made pieces to simple basis pieces with always an eye on the quality of the fabrics. My high end pieces are complicated designs and my basic pieces are more simple designs but I always give importance to the quality of the fabrics.
What should we buy right now, today?
A basic and timeless dress that you can use for different occasions combining with various accessories.