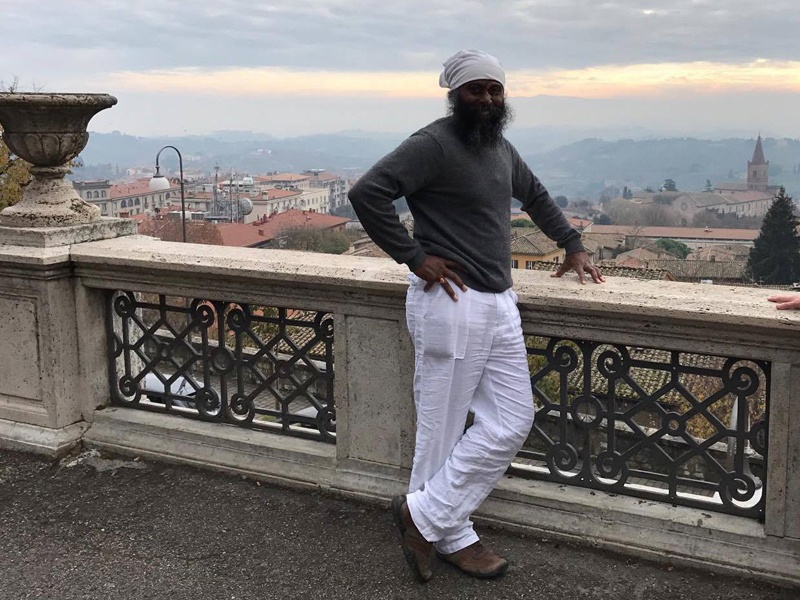 15 maj 2017

KUNDALINI YOGA AND PROSPERITY

WORDS: ANIMA MUNDI
PHOTOS: PRIVATE ARCHIVE

Prakash Chegu (Tej Dharam Singh) is a KRI certified Kundalini Yoga Teacher and Sat Nam Rasayan Healer, currently living in San Diego (USA), teaching internationally to share the Teachings of Kundalini Yoga worldwide. He has a unique ability to combine two different fields and harness the benefits of both. He is an Engineering graduate specializing in Production, Manufacturing as well application of technology to Business and Management practices. Growing up in India with a traditional family, he was exposed to Mantras, Chants, Yoga at a very early age. As the approach of adolescence the keen curious mind leaned more towards only the tangible scientific belief and it was not until several years later, the same curiosity led him to Quantum Mechanics which inadvertently led him to Meditation, Chanting and ultimately back to Kundalini Yoga.

Prakash will lead Kundalini Yoga workshop in Belgrade, 7th May, Brave Heart – Hrabro srce, and from 13th to 14th May, in Skadarlija Primary School, Francuska street 26, from 10 AM, in Belgrade, Prosperitet –Prosperity. Choose to be a part of this amazing experience and give your body new energy. You can find all the information about this extraordinary workshop at www.aktivniodmor.net.

TELL US SOMETHING ABOUT YOUR JOURNEY TO KUNDALINI YOGA.

Kundalini Yoga is a Raja Yoga means Royal Yoga, it incorporates all other forms of Yoga. I strive to incorporate all concepts from the 8 limbs of Yoga into my daily practice, every choice I make, every thought I engage in makes a difference in my energetic field and only I am responsible for it. I practice various aspects of this Raja Yoga, study, research, commune and, more importantly, dive deep into the spaces where I can only find answers to my questions through experiences.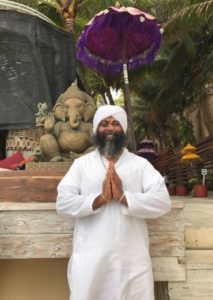 WHAT ARE THE BENEFITS OF PRACTICING KUNDALINI YOGA?
Kundalini Yoga benefits every aspect of your life, including both tangible and intangible.
Empowers you to make healthy life choices
Promotes the stability of mind, body and spirit
Transforms your life and relationship with self and others
Elevates your intuition by activating Pineal
Improves your Health (Mental, Physical, Emotional)
HOW WE CAN YOU REACH PROSPERITY THROUGH KUNDALINI?
Prosperity doesn›t mean that you have wealth, health and happiness. The best way to explain prosperity is that when a rosebud flowers and opens up, it has its fragrance. When a man or a woman is prosperous, there is that fragrance of security, grace, depth, character, and truthfulness, which that person can share. Like a candle emits light, a prosperous human emits prosperity.
Wealth is a natural byproduct of Prosperity, Abundance is a natural by-product of Prosperity.
There are several meditations and Kriyas that shift the vibrations and allow us to tune into the vibration of Prosperity.
One such example is a simple, yet powerful, meditation. It stimulates the mind, the moon center and Jupiter. When Jupiter and the moon come together, there is no way in the world you will not create wealth.
You will have the workshop in Belgrade. What do you expect from Serbian participants?
All I ask from anyone that wants to come to the workshop, come with an open mind, you don't have to change your religion, you don't have to change your faith. Yoga is a science, very precise technology, you will benefit immensely.
It is open to everyone, no limit on age, flexibility, gender, etc.
Just show up and do your best, it will change your Life.
How do different people from all around the world react to practising Kundalini yoga?
It is different in different parts of world, for sure, Kundalini Yoga has thousands of Kriyas ( loosely defined as Yoga Set), so based on the geography I choose Kriya that suits the participants, their energy level, their awareness and their intentions.
WHAT IS KUNDALINI MATRA FOR PROSPERITY? MANTRA CONTAINS THE VIBRATION OF PEACE, PROSPERITY, CONNECTION.
There are few Mantras for it, we will go through them in detail viz., 1. Har, 2. 25th Pauree of Japji 3. etc.
THE MAIN TOPIC OF THE MAY ISSU OF RYL E-MAGAZIN IS "WHAT IS YOUR COLOR?" WHAT COLOR YOU WILL CHOOSE AND WHY?
My favorite color is Purple or Lavender, I have always been drawn to this color since I was young. As I grew up, I learned Purple is a color of Royalty, it is also a higher vibrational color in the Chakra System.