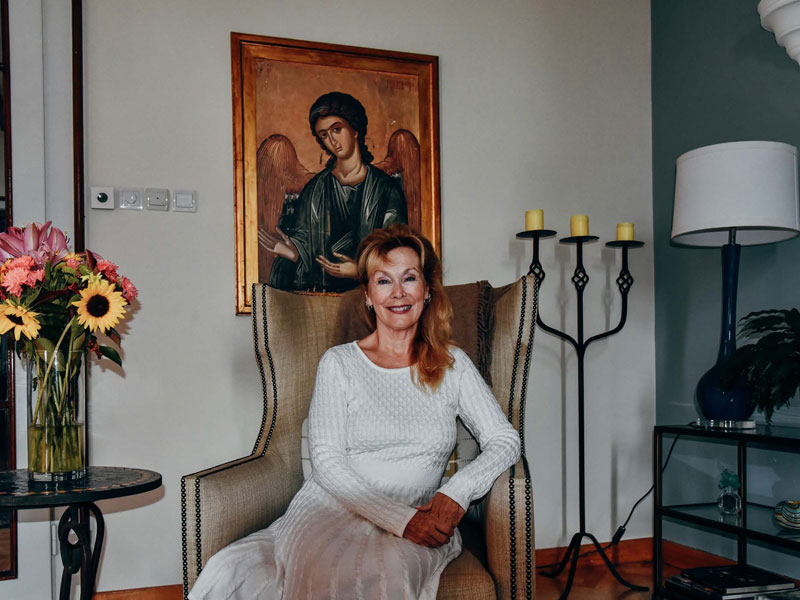 20 jan 2021

BEING BOLD, COURAGEOUS AND STRONG

WORDS: ELISABETH ESCOBAR IS AN X-PAT WHO LOVES LIVING IN BELGRADE. SHE IS A COUNSELING, COACHING & PSYCHOEDUCATION FOR PEOPLE OF ALL AGES WHO ARE TRYING TO MAKE CHANGES IN THEIR LIVES. SHE COMPLETED HER MASTER›S DEGREE IN NYC IN PSYCHOLOGY. SHE IS A CERTIFIED POSITIVE DISCIPLINE FACILITATOR AND A CERTIFIED CLINICAL INTERVENTIONIST. SHE IS ALSO A PART OF NEW BRIDGE WORLDWIDE (WWWW.NEWBRIDGEWORLDWIDE.COM) WHICH IS A SERVICE FOR X-PATS ALL AROUND THE GLOBE. IF YOU WOULD LIKE TO CONTACT ELISABETH, YOU CAN EMAIL HER AT JOJOINOAK@GMAIL.COM.

I was recently asked by a friend, "What is the boldest or most courageous thing you have ever done?" My initial reply was, "why, nothing". But as I walked my dogs that evening, I pondered her question and realized that my immediate answer was not correct. At that moment, I was thinking that doing something bold or courageous meant climbing Mt. Everest or jumping in front of a subway train in NYC to cover the person who fell onto the tracks just seconds before and saving them was the headline of the day.

But I realized that doing something bold or courageous is often a daily act that we don't really think of as such……acts that may not be considered bold or courageous to others, but they are to us, whether we know that in the moment or we realize it years later.

Take, for example, the time I went up in a hot air balloon and as a result of that incredible experience, I became a crew member for the owner of the balloon. I helped him and the rest of our team set up the balloon at 5:00 in the morning to ensure that the thermal clouds were at their peak for flying. That was when I was in my 20's. I would not go up in a hot air balloon today, nor would I wake up at 4:00 to help get a balloon ready! Those days are over.

Or the time I drove from San Francisco, Californian to Wash DC, alone, a few days after the 911 attack on The World Trade Center in NYC. My husband was in Washington DC and I knew that I had to see him and flights were canceled so driving was my only option. I would drive 10 hours a day and stay at road-side hotels. Some were not very nice and I would barricade my door with a chair because there were intoxicated people outside in the parking lot which had me a bit nervous. But I drove the 2800 miles in 4 days. We swore we would never live apart again, though the following spring, I stayed in DC while he served in Iraq. So much for emotional decisions.

I think of my sister, who had a baby that was born with a serious kidney problem and required numerous surgeries, a husband who was in a serious car accident and disabled for months, a mother who developed painful terminal cancer, and a grandson who was born with a congenital heart defect. Not only was she by everyone's side for months, but she learned about each medical condition and procedure while waiting in hospital rooms, in-between raising her family and working full time as a teacher. This is one example of someone I found to be courageous.

So, I started to ask a few friends about their boldest or most courageous move and many said the same thing I did. " Oh, there isn't anything I have done" but with a bit more probing, I found some of the most courageous stories of people who were just living ordinary lives.

Dr. Barbara Flores, a Professor Emerita and an Education Policy Committee Member for in-coming US president Biden shares her story. "I was defying traditions, "she says. "It was summer, 1966, during the California Bay Area's Vietnam Protests, the Farmworkers UFW Huelga, Chicano Power, Black Power, and Women's & Students' Rights Movements that I defied my traditional authoritarian Mexican father by going to university in the Bay Area! I was from an agricultural town called Madera, California. He believed that women didn't go to university but got married and worked at a bank or the fields. But, I wanted to be a teacher since I was 6 years old! My Grandmothers, Great Aunts, and Tía Teresa encouraged me to go. My Dad didn't talk to me for an entire year. And never paid one cent for my university education in 4 years! He was adamant and said ' if you want it so bad, you pay for it.' I worked two jobs during the summers and had an on-campus job 20 hours a week counting money from a new invention, called the vending machine!!! I graduated with a BA in Spanish Literature and Latin American Studies with a minor in French in four years at age 22! Something unthinkable at the time! Ten years later I would have a PhD." Dr. Flores goes on to add the story of when she was 5 years old. I was challenging authority. "I asked my dad, 'Who made you the Father?' My dad was startled and asked, "Why are you asking?" I replied, "Because I want to be the Daddy who tells everyone what to do! Plus, I don't want to live here anymore because you are very unjust. All I need is a safe place to live, food, and love. And, my Grandma Cheva can give me all of that. And, I know how to walk to her house." Of course, I got a spanking but since that day I always knew that I was my own warrior!"

Linda Murray, a San Francisco based professional recounts a career decision she made. "For a long time, I was afraid to go after a senior leadership position in my job. At one point, A Vice-President (VP) opportunity opened up and several people encouraged me, but I didn't apply. The job involved overseeing departments I'd never worked in and I was afraid I wouldn't be very good at it. Also, my daughter was young and I felt overwhelmed. The woman who got the job was even less experienced than me but she had more confidence. She turned out to be a terrible manager and I regretted not applying for the job. A couple of years later a VP left in a role even farther from my experience. This time, I decided to pitch myself. But instead of asking for his job, I wrote a job description for a role that leaned on my talents and experience, and a plan for how I thought some aspects of his job could be reassigned. I was terrified to give it to the CEO but remembered my past regret and took the bold step. I got the job, the title, and a big raise — and even won a leadership award a couple of years later. I was also promoted to Senior Vice President."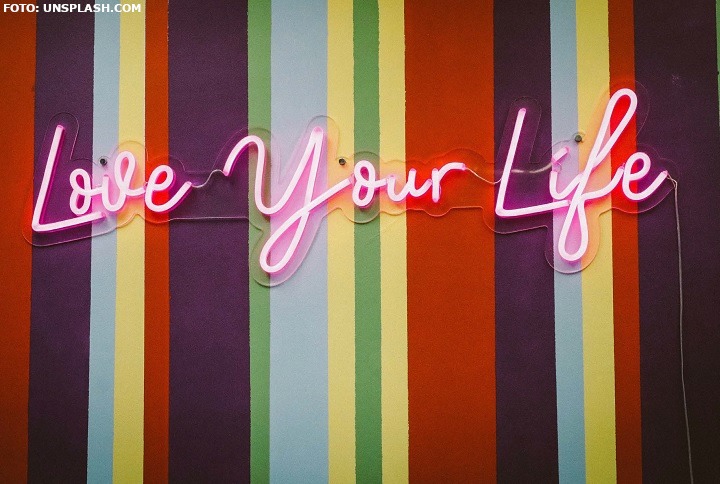 New York musician Bob Mundy tells of a sad, but an all too common story, "When I was a kid I was badly bullied and would wake up and wonder if this was the day I would be killed. Despite that worry, I always got up and went to school." Bob now performs in jazz clubs and recently re-located back to NYC after living in Spain for two years.
A petite woman named April Scott, an X-pat here in Belgrade, remembers, "The first time I jumped out of an airplane (not attached to a tandem instructor), every cell in my body was begging me not to do it. At 14,000 feet above the Mojave Desert in southern California, my brain was screaming "step away from that door and sit back down!". But my two instructors stood close to me- one to my left and the other to my right, as we waited for our turn to exit. I could tell from their expressions they were not about to let me chicken out. The engine sound of the large Twin Otter aircraft and the roar of the wind in the open cabin made it impossible for me to communicate to them that I was having second thoughts. So, when my turn came to jump, I had no choice. So, I said a quick prayer, thought back on my hours and hours of training in the "first jump course", and then went for it. Four hundred and thirty-seven jumps later I can say that there is nothing else I've experienced that is a simultaneous combination of complete exhilaration and complete peace like skydiving. Once you get over the intimidation, which requires many many jumps. It is sufficing to say that skydiving has prepared me to face countless other intimidating circumstances in my life and for that I'm grateful."
For women traveling alone, Linda Young thinks back to her travel adventure. "In the 1990s I planned a trip to Guatemala with a dear friend who had to cancel shortly before departure. I wondered, "Could I do this trip solo?" The plan was to travel on local buses throughout the country and find hotels upon arrival in each town. It felt more challenging than my previous solo travel to Europe. My Spanish was just ok, but mostly I was worried about safety, loneliness, and the logistical challenges. I decided to try it, and it was one of the best trips of my life. I met another woman before I even left the airport, and we traveled together the first few days and then I took off on my own on buses for the rest of the trip. I climbed to the top of Tikal by myself and marveled that I ever considered passing on this experience."
An orthopedic nurse named Susan Butler said, "Something I'm feeling bold about right now is the looming vaccine I will receive at the start of the year. I personally am not 100% sure about getting this vaccine, or any others for that matter. I feel like I kind of walk the line when it comes to western medicine but in light of recent events, I have signed up to be in the first round of those vaccinated. It is kind of a bold move for me as unusually I like to take time to think and observe on issues but I'm jumping right in with this. I hope it's not a mistake. I guess there is a little hope, courage, and faith involved too!"
Virginia Walker, a retired professional, who lives in Portugal tells of her bold move, "Leaving my first husband and moving to London from Boston was one of the boldest decisions I ever made. I was just about to turn 40. It was 1999. I had a nice life and home in the south end of Boston. But I was yearning for so much more, and my starter marriage was turning out to be just that. I had traveled to England a few times as a kid and become quite an anglophile. When my company mentioned an opportunity in London my heart said 'jump'. This was especially a big deal because I am a big control person and a planner…. jumping into the unknown was not my usual modus operandi. Moving across the pond was a bigger adjustment than I thought as I was leaving the comforts of my home and marriage as well as changing countries and I had never lived alone before. After a lot of adjustment, and some depression, I prevailed and look back on this decision as one of the best I ever made because it turned me into more of a risk-taker. Since then, I have lived in Denmark and continued my career with two different companies, married a Danish man, moved to Qatar, and to date, have lived an interesting life in Lisbon, Portugal for the past seven years…. all because 21 years ago, I made a very uncharacteristic decision to LEAP!"
Danielle Gray, an American also living abroad, shares her story, "Leaving my husband after a few months of marriage was the boldest and scariest step I have ever taken. The fear of disappointing those around me, hurting my then-husband, and "wanting too much from life" kept me in the relationship for 6 years, which if I am honest with myself, I knew wasn't the right relationship for me from the very beginning. It was easier to stay than to face the unknown. Thank goodness I had an epiphany just 4 months into the marriage that life was too short to play it safe. So, I ignored all my friends and family who told me I was making a terrible decision and left. It was hands down the best decision I have ever made.
Carol Markino, an English teacher living in Rome for the past 25 years says this, "My bold moves have always been bold for others, but not for me. Sometimes, afterward, I think, "Wow, that was bold!" But I didn't see it that way when I was doing it. Also, I often say to myself, "what the heck was I thinking?!?" My bold moves are basically related to traveling. Most Americans do not possess a passport….so traveling on my own in the 80s in a foreign country was considered bold and maybe even crazy! I moved to Italy in 1991. I did not speak the language, did not have a job nor home, and had just 3,ooo$ as my 6-month budget. Some family and friends thought I was bold, carefree and crazy. Those are not the adjectives I would use to describe myself. It was simply something that I wanted to do and it felt natural. Only looking back on it, can I see why people thought that."
A bold move for Betsy Livingston is the sweet story of meeting her husband, "I asked my husband (before he was my husband) for his phone number. Then I asked him for a date. Then I asked him for a kiss. Then I asked him to marry me. I worked hard!!! But in the end, I got the best thing ever."
At age 18, Jodi Perlman left her family in NY and moved to Michigan. She recounts, "Even with all my bravado, being so far away from home was a shock. It took me time to get used to not having the cocoon of my family." Family means everything to Jodi, so leaving at that young age was a big step that paved the way for her to travel around the world, though she always calls New York City, home.
Maria Tarten followed her husband around the world and she recounts, "My husband and I split up after 30 years- "In hindsight, I wish I could've had the courage and been bold enough to end things much earlier, but I wasn't. I have to quote a former self-help professor saying, "bless the beloved jerk and move on". And so that is what I did. Although we still are not on good terms, I finally realize my own inner strength and courage, and to keep moving on."
Karin Blazier shares an interesting story that not many women would experience. "At 47 and already menopausal, I embarked on a tour in 2002 as the Production Assistant for a well-known rock band. The tour started in June and covered the United States and Canada, ending in Rio De Janeiro on November 23rd. There were 50 men and me, 7 of whom I shared a tour bus with for the entire time we were on tour. At the time I never thought of my age or place in life, but upon looking back I think, 'Well, I guess that really was kind of bold'. I have since gone on to do 9 more world tours."
"I was seventeen years old, says Jane Rumsby, a retired teacher, originally from England, but for the past 30 years, living in Italy, 'My mother had helped me find a job in an insurance company's office. I'd finished school a year early and this was my foray into the world of work. My mom was so happy about it, and I felt I had to be happy for her too. I was the youngest in the office, and some of the people there had been there longer than my whole life. At first, it was exciting and different but within a short while the novelty wore off and I felt like my soul was being crushed. This was it- this was my life from now on. All those worlds, all those adventures in all the books I had read were just going to remain there, in my head. I'd heard about a magazine called "Lady" that advertised jobs on the 'continent'. This was my chance. I bought the magazine and I applied for a job as an au pair in the French Alps. About 10 days later I had a letter saying the job was mine. I told my parents, and my mother was not happy. She said I was throwing away a good job. My father remained silent. I bought the train and ferry tickets with my savings. I had never been out of England in my life. My dad took me to the train station, and my mother's good-bye was perfunctory. This just seemed like the best and most exciting thing I'd ever done. Dad embraced me and his eyes were really bright, but I felt a huge lump in my throat. "Let us know when you get there," he whispered. I didn't sleep at all on the journey. Paris was full of people who spoke a French I'd never heard in school and I had to go from one station to another. That was pretty nerve-wracking. I was in another country and it felt like I was just fizzing inside. Jöel, my employer was waiting for me. He was so handsome and his accent was the dreamiest thing I'd ever heard. Looking back, I can't believe I just got on a train and went all that way by myself at age 17. It was the best thing that I could have done and saved me from a life that would have made me someone I was not meant to be."
A very moving remembrance from Alison Light was making a call that changed her life. "The most courageous thing I have ever done was to reach out to my birth mother (who had given me up for adoption at the age of 2) when I traced her living in Australia. Dialing that telephone number was certainly a truly brave, terrifying, and heart beating moment. And for many years I used it as a kind of benchmark – saying to myself, "well if you did that, then you can do this."
Mary Holloway, a business major, turned stay at home mom, shares her touching thoughts. "I drove alone from Denver to Detroit in a snow blizzard and my car broke down. That was pretty scary, but actually, having a child is about the boldest thing I can think of. A lifelong commitment, creating life and hoping the world will be kind to my child…..well, that is blind faith in action."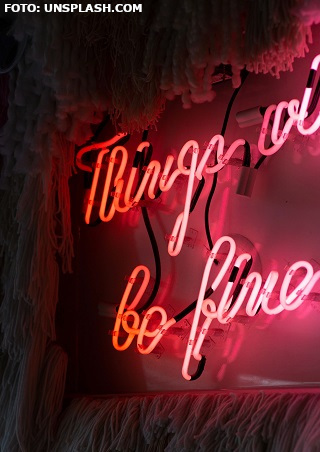 Belgrade resident Marija Vucetic remembers helping stop a man brandishing a gun in a bar and felt lucky that nothing worse happened. "When I was in my 20's, I was working in a café and a brand-new person showed up at the door…. otherwise, we mostly had familiar guests. He seemed very nervous. After a while, he finally found the place that suited him the most. I remember that my father, the bohemian, said that such behavior could cause a problem-it's great to have an overview of the whole room. The man ordered a whiskey and offered us, employees, a drink too. We thought it best not to reject his offer in order not to upset him. I noticed he used the bathroom often, so I decided to eavesdrop while he was in there. He talked to someone on the phone and kept saying he wasn't sure if it was 'the man.' Then I heard him cocking the gun. I immediately told my colleague and told her to call the police. This man went back to his seat and then asked me if I knew how bad the man who was sitting a few tables away from him was. I knew the man he was going to shoot. He pointed the gun in his direction… I snuck next to him and begged him not to make the biggest mistake of his life. The police soon stormed in and disarmed him… We already had one murder in the cafe that I witnessed and I could not bear that to happen again."
One person I spoke with, who preferred to remain anonymous, told of a harrowing experience while working and living overseas. "In the late 1970's I was working for an international bank as an assistant manager in Latin America. One late afternoon, Sandinista guerrillas armed with machine guns stormed into the bank. I kept my head down so that the guerrillas would not see that I was a foreigner. They threatened all of us with their guns and then kidnapped our boss. He was held captive for six months and never recovered psychologically. Looking back – I am not sure if I was courageous or foolish."
Branca Pavlovic, a retired banker and resident of Belgrade shares this, "In 1989, I was a young bank professional on maternity leave. I was offered a once in a lifetime opportunity to go to our bank's New York Agency for three summer months to help during the holiday season. And I went despite the accusations from friends and colleagues because I was leaving my two small sons with my husband. If it had been my husband leaving for three months for business, no one would have commented. Having this in mind, I made the decision and spent not only an extraordinary summer working in Manhattan, living on Fifth Avenue, but also skyrocketing my career since my performance there was noticeable and shared with my superiors. My current situation is great because I don't need to work anymore and I am free to choose what to do and where to go. My family is all around me, enjoying my full support, without any existential worries – it is, to a great extent, thanks to the bold decision I made. I will always be thankful to my husband for his full understanding and support. And I would never have a married man who would act any differently!"
Varija Nesic, a Serbian English teacher from Belgrade said something that sums up many of these stories. She states, "The paradox of having courage in your life is that you never see that in the moment you are having it. This means that truly courageous people might even think the opposite of being brave-they actually feel scared" She goes on to say, "Perhaps when we recall those moments in our lives, we can be grateful that life took another victory because we are still here."
Louise Ross is the author of the book, 'Woman Who Walk.' She eloquently states, "There is this tendency that women have to discount their story as less than, not as important, not worthy, and not of value. My personal conviction is that the bold truth of women's lives matters: the personal triumphs and disappointments, educational and professional achievements and failures, travels, adventures and discoveries, the decision to marry or not marry, the decision to have or not have children. Valuing our stories is wholly important to a woman's self-esteem, sense of self, and sense of place within her family, community, and in the world."
The people who shared a story or comment are intelligent, irreverent, and unapologetic about their decisions. As you can see, there are some common themes. Traveling alone, leaving an unhealthy relationship, and making a career move are all bold, important, and life-changing. Whether it comes to love, work, or a sense of adventure, people take risks and make decisions that affect the rest of their lives. And we don't always know what direction those decisions will take us. But isn't that part of the wonderful secret of life? After hearing these stories, I encourage everyone to step outside their comfort zone. Start a new hobby, pursue a dream, or accept a challenge. I know that all of these people are glad they did.