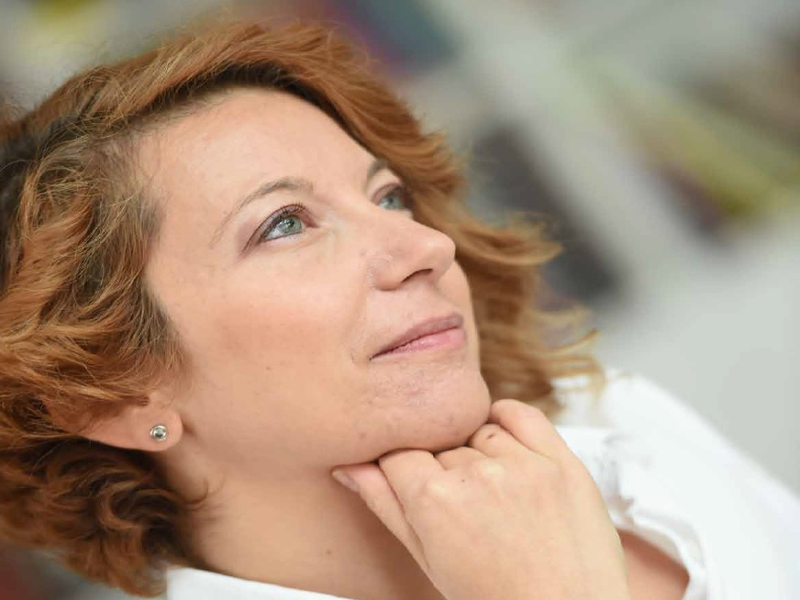 18 Jul

LEAVING YOUR TRACK IN ONE´S HEART

WORDS: CHRISTINA CZETTL

How many times have you had to say "goodbye" to someone who was very dear to you? Did you find yourself crying with both happiness and sorrow when someone had to leave? Happy and grateful that you were lucky enough to have met this person, and sad that they have to go, realizing that you will not be able see him or her as often as before, if at all. Here, I specifically talk about family members or friends who are moving to other countries.

In this summer issue, I decided to write about the topic of "farewell", since in the summer or at the end of the school year a lot of dear people from my international community will leave Serbia. They go home or move to new countries, fall into new adventures, and meet new cultures and new people.

This year I am losing a lot of people from my world. I think it's 12 people all in all, plus their families. This is the reason why now the topic of "losing good friends" is very present in my life. Ever since I started in the mid of May to deal with farewell gifts for those who are leaving, I think almost every day about what life will be like without them. And then of course Facebook does the rest – since the middle of June, I see pictures with moving boxes, at farewell parties, and at the airport.

Up to this point in my life I've not experienced having all areas of my life affected by such losses. But this year things are pretty hard for me: I'm losing a lady I was working with, some ladies who I don't know well but they left some great and lasting impressions on me, and also some friends who have grown so very dear to me. One of them I would even describe as one of my soulmates. In addition, one of my daughters is losing her teacher and the other a good friend. It is like it is – they go, I'm allowed to stay.

Sometimes I think about what it would be like if I had to pitch my tent with my family elsewhere. I think it would certainly require more grief work than I have to go through right now. So I realize that for the families that are going, it certainly must be very hard to leave, especially if they spent a long time in one place (5 and more years). The move from one home to another needs to be planned very well so that the transition is as smooth as possible, especially for the children. Many Europeans travel by car thousands of kilometers home or to their next posting and may initially experience the change as a holiday and enjoy the first few days and weeks as though they were a tourist in their new home. For many it is also very important to say goodbye to their friends very consciously and to let the tears flow.

My children and I will cry for sure, just as we cried in the past few years when other dear people have left the country. People from whom we learned a lot, people with whom we laughed and were able to share beautiful moments in life and who assisted us in word and supported us in bad situations.

Something positive in modern times is that, as a result of Facebook and Co., you don't really lose sight of each other. It's easier now to keep in touch with friends all around the world who are well worth visiting.

I also like the fact that my daughters and I are learning to say goodbye. Giving space to sadness for a certain period of time is as important as it is to give space to happiness, joy or peace. I find the picture very appealing to describe the body and mind as a "guest house", in which emotions may come, but also leave. And we decide who we let in and who not and, above all, how long the emotion may stay. For me, sadness is just at the doorstep. I am not yet one hundred percent ready to let her in, but as soon as the last person leaves, sadness may safely come into my living room.

Yes, saying goodbye is just as much a part of life as is welcoming. Here in Belgrade, a family leaves, but is welcomed in a new city. Then, the hole or emptiness left behind will soon be filled by another person, couple, or family and we will welcome new people here again. It is a coming and going – like the cycle of birth and death. As soon as one soul decides to come into the world, it leaves the other world behind. It leaves after an expiring time only to be welcomed again in a subsequent world. I believe that when a person has a relationship with God and / or Jesus, the transitions from one world to another are easier to process. Trust in the God-desired cycle of life strengthens us in the process of saying farewell.

In my opinion, humans are all connected by God. We are connected to God with our hearts and all our friends and families are in our hearts. Wherever my heart is, there are all my loved ones, no matter where I am or where the others are.

My dear friends, all over the world, as you know, my heart is in Serbia, so you are all still here with me. If you have created such a good impression in at least in one person in every country in which you´ve lived, then it's true that you ARE everywhere where you left your tracks. And I'm very fortunate you left your tracks on my heart.