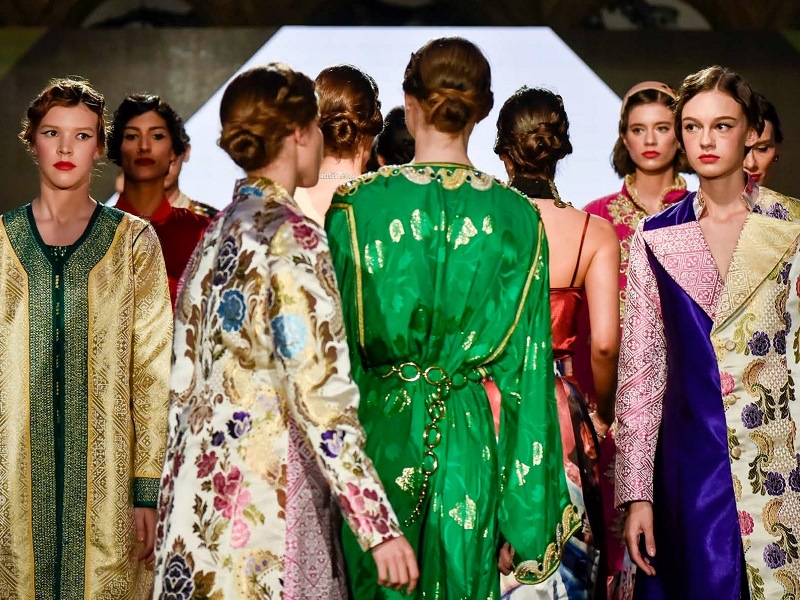 21 nov 2022

SHE MOVES THE WORLD WITH HER DESIGN

WORDS: MIA MEDAKOVIĆ
PHOTOS: FROM THE PRIVATE ARCHIVE

Imane Belmkaddem is a CEO and founder of In-Ter-Art, an event and public relations company, and Stockholm International Fashion Fair (STOIFF), which is a fashion show and exhibition concept aimed at exploring cultures through fashion and highlighting creativity, personal expression and ingenuity. Also, she is the co-founder of Taragalte Stockholm, a Moroccan-Swedish fashion brand that brings together the two cultures together in its creations.

Born and raised in Morocco in an artistic family, very early she showed her interest in art and fashion. She graduated Marketing and Communication at the International University of Rabat, and by following her husband and his work, they moved to Sweden. Very soon she learned Swedish, and continued to work in the fashion industry, and today she is one of the top fashion designers. Since 2019, she has been the organizer of the Stockholm International Fashion Fair and the representative for Sweden and North Africa on the European Fashion Council.

In the middle of October in 2022, she visited Belgrade and participated in a big Serbian fashion cultural event, The 6th Ethnology Fest, an international festival dedicated to the promotion of non-material cultural heritage and conservation of cultural identity – ETNOLOGY FEST 2022 – Give (Back) Credit to Heritage Communities.