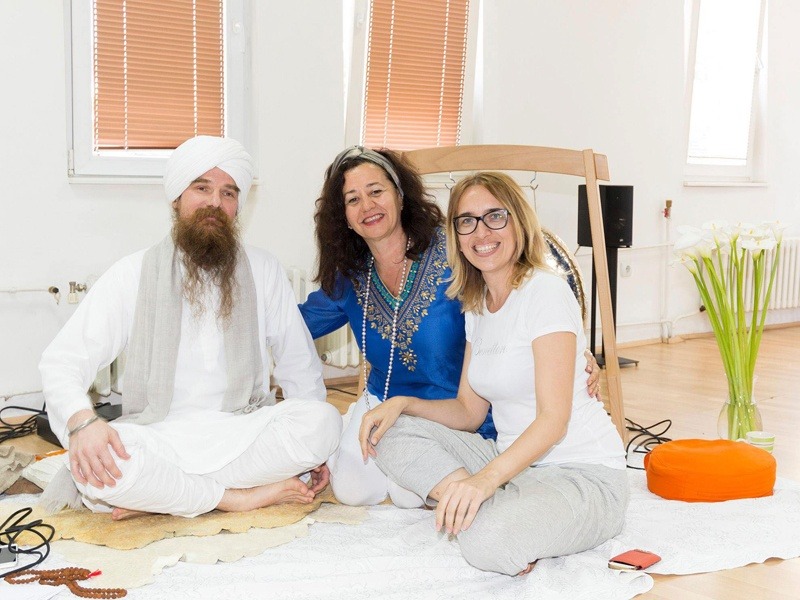 23 jun 2016

SAT NAM RASAYAN®

WORDS: ANIMA MUNDI
PHOTOS: DEJAN CVETKOVIĆ

Fateh Singh is one of the most famous theacher of Sat Nam Rasayan® in Europe. He has been holding training sessions and treatments around the world for more than 20 years. He leads the Europan school of Sat Nam Rasayan Guru Deva. Last week in May Fateh Singh lead a great workshop in Belgarde. This was an opportunity for me to try this technique of healing and to do an interview.

WHAT IS THE COSMOS FOR YOU? AND WHAT DO YOU SEE WHEN YOU SEE DEEP INTO YOUR HEART?
Everything is inside of you, that's where everything can be found. The outward life is only your reflection. Once you have found the inner temple in your heart, you keep it open with four doors in every direction. Everybody who comes to you for help or wants to be with you, you have your heart open. And everything is in you. We are the cosmos and our ideas of the world are just illusion. Our life is like participating in a movie, which our own mind projects. Once we learn to enjoy and watch it, we can start to make a difference by compassion.

WHAT IS THE SAT NAM RASAYAN®?
Sat Nam Rasayan® means "Healing in the True Identity." It is a traditional healing art in which we do not initiate anybody. With some patience everybody can learn it, it is a natural possibility of the human. When the human stops running around, the natural power of stillness can develop. Sat Nam Rasayan is based on a calm state of mind called the meditative projective mind, which is a facet of the human consciousness. Once you learn it, you can do something without moving. It is comparable to a prayer, but without words and without anybody to pray to. It has nothing to do with religion or a belief system.

WHAT CAN SAT NAM RASAYAN® HEAL?
We do not promise anything. But miracles can happen every day. With Sat Nam Rasayan not only the symptoms can be touched but also the underlying tendencies of the patient, which have led to the pain and suffering. These tendencies can be based in past traumas, education, past life or whatever reasons there are to identify yourself as a personality. It doesn't matter. "Sat Nam" means the true identity, and "Rasayan" to bring it into a flow. From there a relaxation can happen that stops feeding the symptoms by stressful thinking or doing.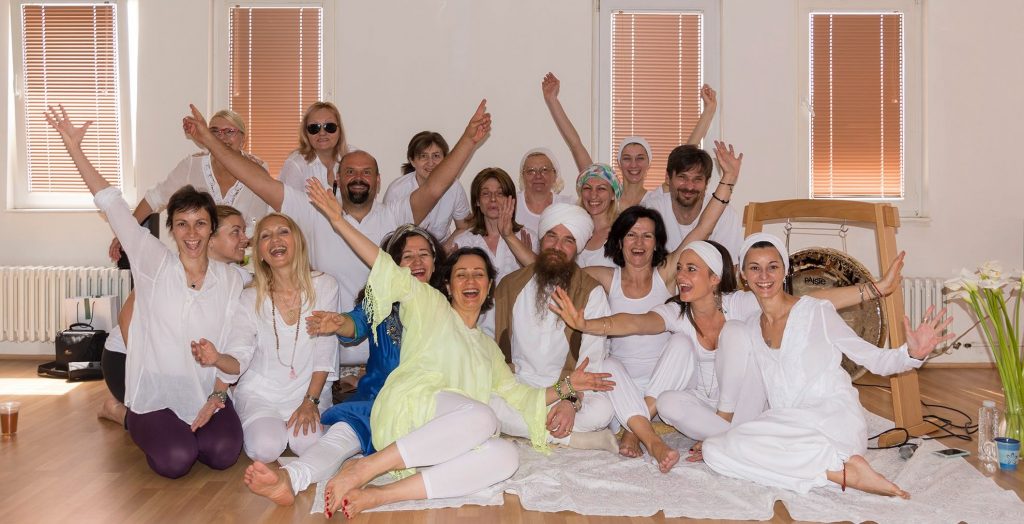 WHAT ARE THE BENEFITS OF LEARNING AND PRACTICING SAT NAM RASAYAN®?
To learn Sat Nam Rasayan is one of the best things in life. It gives you the confidence that peace and harmony is possible and that you are good without having to proof it. The healer learns to develop a very deep state of meditation, which also gives you more choices in life, more joy, youthfulness and energy. Because it is a healing art, it should be used to serve other people. So it's good in both ways, for yourself and for the people you can help.
WHEN YOU DID YOU START TO PRACTICE SAT NAM RASAYAN®?
I started Sat Nam Rasayan around 25 years ago. Our teacher Dr. Gurudev Singh travelled to Hamburg and Amsterdam where I met him first. The experience was just great and since then I follow this path of self-exploration and service.
FOR WHOM IS KUNDALINI YOGA?
This system of Kundalini Yoga is completely open. There are thousands of yoga postures and meditations for so many purposes and effects. Kundalini Yoga is the "Yoga of the householder", that means for everybody. It is very effective and with a little practice every day the life can become much better. It is for people who have family, businesses, marriage, sex, kids, money and participate in life. Kundalini Yoga is much more than a good stretch and workout for the body. Yoga means to connect to who you really are, to be aware that in the end of this short life there is a death coming and until then life should be very good. You have a right to be happy and healthy, it is a very complete and vast system.