WORDS: MIA MEDAKOVIĆ
INTERVIEW: LYDIA MALAGOUEN
PHOTOS: MIA MEDAKOVIC & FROM THE PRIVATE ARCHIVE
LYDIA MALAGOUEN, FRENCH WOMAN WHO LIVES IN SERBIA. SHE IS AN ENTREPRENEUR AND VERY SOON BELGRADE WILL HAVE THE NEW FRENCH PATISSERIE IN WEST 64 IN NEW BELGRADE.
SHE LIKES ART, FINE ART, THE CULINARY ART, ART IN GENERAL. SHE WAS A DANCER AND DIRECTED HER DANCE SCHOOL FOR 10 YEARS IN FRANCE, AFTER THAT SHE BECAME A MOTHER OF 4 CHILDREN AND SHE RAISED THEM IN THE MIDDLE EAST. THEY WERE EXPATRIATES LIVING THERE. THEY TRAVELED A LOT DURING THOSE YEARS. SHE LOVES TO TRAVEL, AND IT IS IMPORTANT TO HER. SHE REGENERATES HERSELF WITH EACH DISCOVERY AND EVERY NEW JOURNEY.
LYDIA KNOWS HOW TO REALISE HER DREAMS AND WISHES. WITH THE POWER OF WILLINGNESS AND COURAGE SHE MOVES HER LIFE FORWARD AND FORWARD.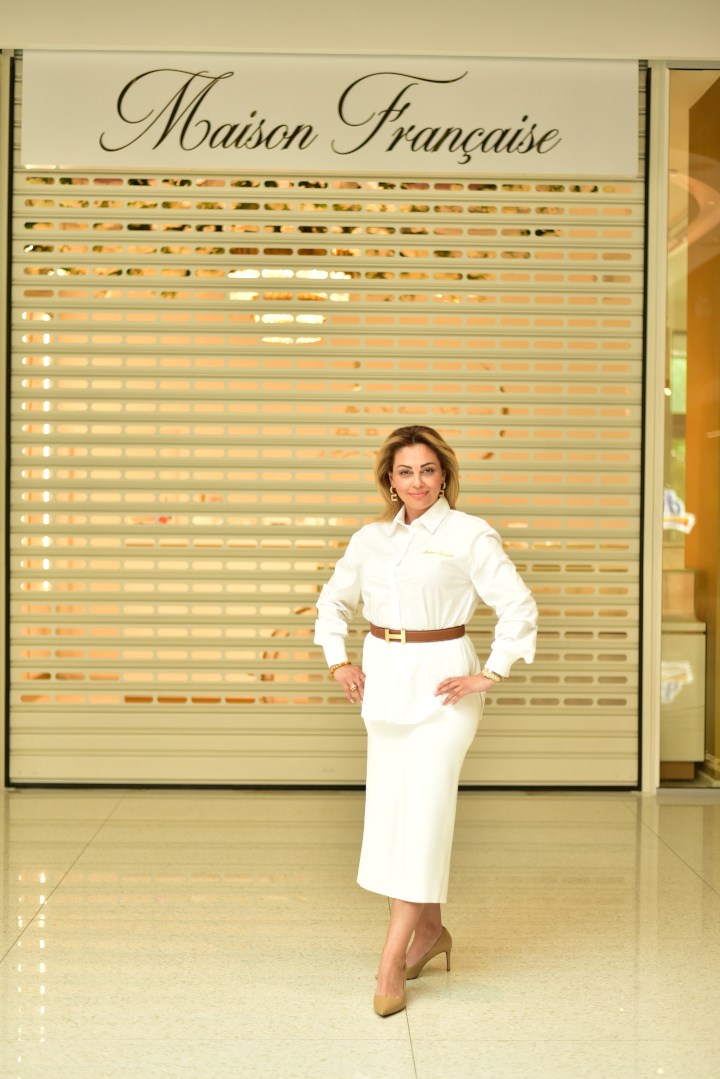 HOW LONG HAVE YOU BEEN LIVING IN SERBIA AND WHAT MADE YOU DECIDE TO OPEN YOUR SHOP?
I am a passionate and determined woman I always go after my desires with love. I like to meet, to discover, to share all the marvellous things that life offers us.
I arrived in Belgrade in September 2020 during the pandemic. It was filled with magnificent landscapes. I always had the desire to open a French gastronomy shop. I lived 10 years in Saudi Arabia and 4 years in Qatar before arriving in Belgrade and it is here that the desire to start my shop was stronger. Being an accomplished woman and mom I felt the urge to carry out my project here in Serbia.
HOW DO YOU SEE YOUR NATIONAL DELICACIES IN THE WORLD? AND IN SERBIA?
French gastronomy is recognized worldwide, they say French know-how. The requirement of great chefs always eager to experiment with new things, they are artists for our taste buds. French cuisine is present all over the world. In Serbia I am here to respond to the desire to discover French refinement and high standards.
WHAT REGIONS OF FRANCE HAVE INSPIRED YOU TO CREATE?
The south of France, more precisely Provence, where I was born. The flavors, the scents of lavender, olive oil, figs, the sounds of the songs of cicadas under a striking sun and sea air. But also Paris, the capital which offers us treasures of exceptional and good quality products.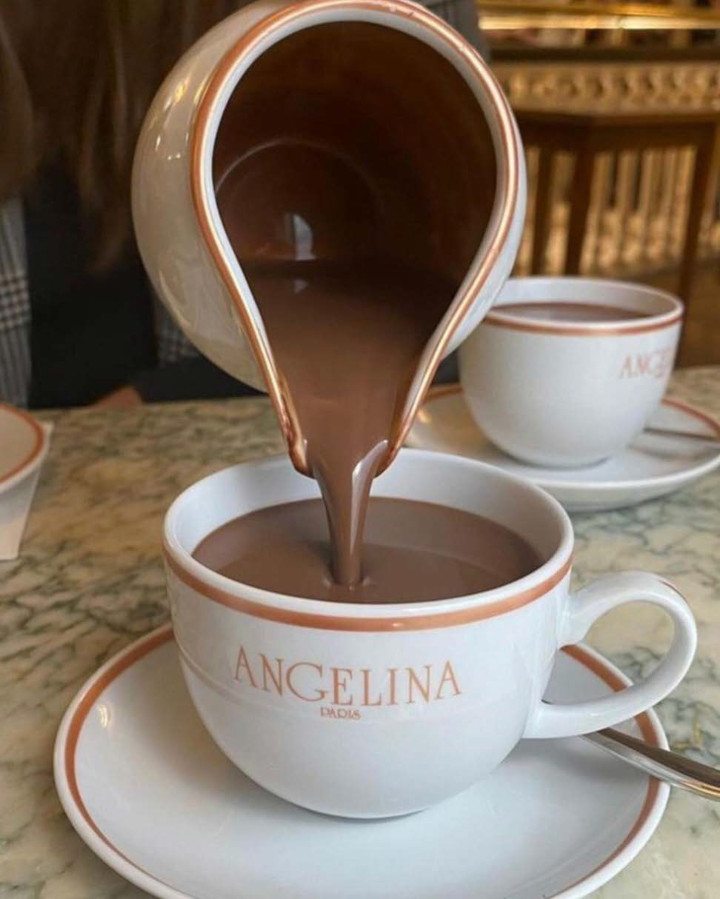 WHY DID YOU CHOOSE NEW BELGRADE AND WEST 65 FOR YOUR SHOP?
My Serbian friends advised me about New Belgrade and especially West 65 for its quality and the environment but my goal is to also open at the Waterfront and why not in Montenegro afterwards? So to give you a simple answer, I like to fulfill my dreams and to work hard.
WHAT CAN CUSTOMERS BUY IN YOUR SHOP?
My shop, Maison Française will be entirely set up with a French feel, complete with fragrances, soap, and candles made in the heart of Provence, made by Rose and Marius. You will find in my shop only exceptional and great quality products made in France. A selection of the biggest luxury brands in gastronomy such as Angelina Paris, Maison Dubernet, Maison BREMOND, Astara caviar, etc. Wine from the oldest champagne house Ruinart, and also macarons, as well as a selection of great classic pastries.
MACARONS ARE FAMOUS ALL AROUND THE WORLD, WILL YOU BE MAKING THEM BY HAND?
All my macarons are handmade with natural ingredients without dyes or preservatives, they are made by a great French chef from a renowned House who comes to Serbia every month to teach. He trained my Serbian chef and helped make only the best and most exceptional macarons and pastries that you can now find in Maison Française. It is something everyone must try.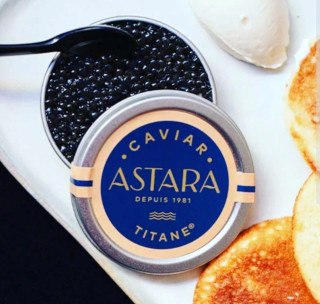 HOW DO YOU FEEL LIVING IN SERBIA AND WHAT BLEW YOU AWAY?
I feel privileged here because everything is exceptional to live safely. Living without fear is a privilege, especially in a free country with values, and these days it is exceptional. I love Serbia because it has an authentic side, people are determined, festive, family-oriented, warm, welcoming, and most of all, they enjoy good food and a good drink.
AS A DELICACY CONNOISSEUR, WHAT DO YOU THINK STANDS OUT IN SERBIAN CUISINE?
I find that the Serbian cuisine reminds me of family and warmth, good well-simmered dishes that we can savor with a glass of good wine. Serbia competes with France for making really good wines. I really like the famous lamb goulash dish accompanied by homemade mashed potatoes. Your kitchen brings together joy and good humor at any time. I love it no matter the time or day of the week, Serbians and French take the time to live! Life in Serbia is simply wonderful and full of fun.
WHAT DO YOU LIKE WHEN YOU GO OUT IN BELGRADE? ANY SPECIAL PLACE YOU LIKE TO VISIT?
There are a lot of beautiful landscapes in Serbia to discover, like mountains, plains, and rivers. At Zlatibor you can discover all these magnificent landscapes, breathtaking really. I also like Sarajevo with these magnificent rivers. The place I really prefer is Montenegro. I love it there, since it reminds me of home, I feel like in the south of France. The sea there is wonderful and I love to watch it. I still have to discover a lot more in Serbia.