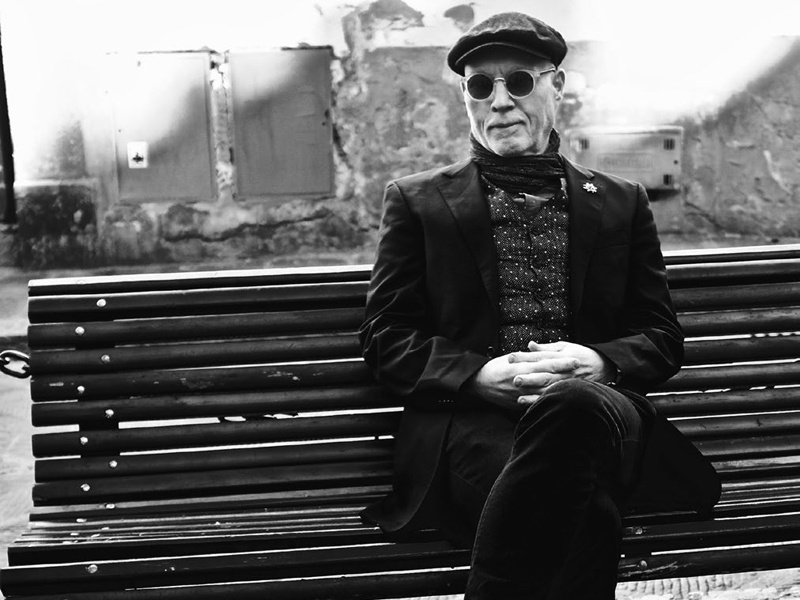 16 jun 2017

LEARNING FROM FILMS

WORDS: JAMES DOUGLAS, CURATOR, THE BRITISH INSTITUTE OF FLORENCE FILM APPRECIATION PROGRAMME

"Everything I learned I learned from the movies"
Audrey Hepburn

Quicksand. A boy disappears, swallowed up forever. Death in the desert. A graphic image from David Lean's epic Lawrence of Arabia. Not bad for a first cinematic memory sometime in the 1960s on a vast screen at a South African drive-in with one tinny speaker hanging on the side window of a red and white Peugeot station wagon on a family Saturday night out. An early pseudo trauma perhaps that triggered a passion for a life lived in and through images exotic or banal, everyday or fantastic, historical or futuristic, swooning in the unending immensity of screen space.

Jump cut/flash-forward 30 years. A clairvoyant in a distant galaxy far, far away foresees a room full of people with a speaker (me) talking about cinema in English. Whether or not this was a mystical prediction or wish fulfilment, the opportunity arose some 18 years ago when, newly employed by the British Institute of Florence as an English teacher, I proposed as a side-line a programme of movies of interest in themes of my choice with presentation, screening and discussion on a weekly basis in the beautiful setting of the Harold Acton Library on the banks of the Arno. The first session was on a cold Friday afternoon in November, 1999 with a handful of people gathered to feast their eyes and ears on The Third Man in a series entitled Word into Image – movie adaptations of novels or short stories. The relatively primitive technology of that first session has now evolved into a sophisticated projection system, and some 500 sessions later Talking Pictures continues to thrill, shock, frustrate, bore, perplex, amuse, depress, and all the rest – a bit like life, really.

Half a life lived through movies. Combining interest, location and ambition led to the undertaking part time of an M Phil in Italian Studies through Bristol University, with a view to teaching visiting undergraduates on a year out the History of Italian Cinema. The programme ran for some years and then developed more widely to include American undergraduates on Study Abroad programmes. The history of Italian cinema is really the social, cultural, and economic history of 20th century Italy. What you learn from the movies tells you everything about the country. From the silent movies glorying in the classical past – so useful for Fascist propaganda – to the desperately sad Neo-Realist works of the 1940s through Comedy Italian style and then the golden age of Fellini, Antonioni, Bertolucci and so on. A panoply of lives lived in times past. A cultural vademecum that through images imprints in the brain and stays. The canon needs respecting and delivers.

But, personal favorites of course are everywhere in the broader selection of Talking Pictures. As supreme controller, selection, compilation, production of reading material, chairing of debate, programming, everything is a free choice. What would life be without Orson Welles (done several times) or Hitchcock or the great British literary adaptations, the Italian comedies, Science Fiction classics, silent era classics (with live piano accompaniment), Westerns, etc. A big screen simulation of the cinema/theater experience with opportunities to see a smattering of the back catalogue of hundreds of thousands of films that may or may not have passed you by. Vibrant discussions sometimes sparked by clashes of erudition with uncritical enjoyment, of analysis with simple appreciation. James Dean's cousin once turned up for a screening of Rebel without a Cause. Werner Herzog's production manager talked about working in the South American jungle at our screening of Fitzcarraldo. We had the first screening in Italy of Bloom, a version of James Joyce's Ulysses. A Texan visitor once took exception to the suggestion that the John Wayne character in Red River was gay. Virtually no-one showed up for the series of classic Westerns. A genre out of favour? Frankenstein and Dracula drew smaller crowds than expected. Unpredictability is a key factor in the running of the programme. It is impossible to tell what is going to appeal. Sometimes a movie leaves everyone stunned and nobody wants to say anything. At other times an unsuccessful adaptation provokes anger and disgust and tempers can flare.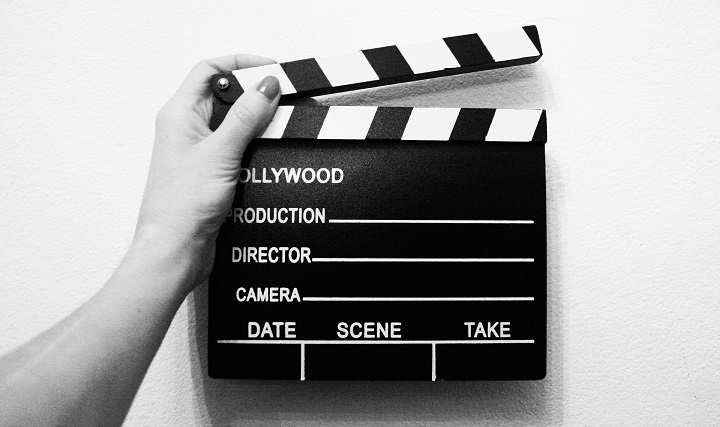 The greatest compliment, apart from the loyalty of members, some of whom were at the very first screening and are still regular punters, was from a regular transatlantic visitor who said that the way she looked at movies had been completely changed by her experience of Talking Pictures. Funding has always been an issue and there have been times when it looked as if we might have to discontinue, but we have always managed to carry on, buoyed by the knowledge that people appreciate this particular cultural resource and are willing to support it, come what may. The learning curve has been immense and shows no sign of faltering. Teaching (and learning) how to read a film (not many people know how!) is a cultural imperative not to be taken lightly. If it can take you to the places you never thought you could go to, then Mission Accomplished.
Aw, talking pictures, it's just a fad. Footlight Parade (1933)