D.SC. MILAN KRAJNC
WWW.DYNAMILOGY.CH
Dynamilogy is a new branch of science study­ing and researching:
a connection between psychological phenom­enon between people and natural phenomena,
business processes in the company and pro­cesses in the nature.
Dynamilogy is being developed on the founda­tions of PSYCHOLOGY, PHYSICS and ECONO­MY.
Dynamilogy is an active research of 'live' pro­cesses and phenomena between human be­ings and nature!
Substantiation:
Dynamilogy developed out of empirical manner of research work. At my very beginnings when I started with entrepreneurship and solving 'cri­sis', I did not have any knowledge of economy or any other knowledge from the field of lead­ership. I had basic knowledge of metallurgy, physics and some psychology in pedagogics and these served as my starting grounds.
These were my foundations for solving various problems in companies, which later became my occupation. While I was completely instinc­tively searching for solutions, I was always looking for solutions by finding associations with nature, for instance, how different mate­rials act in different physical states and using everyday natural associations.
In this manner I have imagined an argument between two co-workers as a process in a pressure cooker. Once there is no more room for the steam, as the temperature is rising, the volume cannot be increased, at that point we are almost facing an explosion or sharp whis­tling noise. So, something has caused the ris­ing of the temperature among the co-workers and then the pressure started to grow, which led to losing patience and calling each other names in high-pitched voices. This is a picture we all have from our everyday life, but at the same time the explanation can be found also in the laws of physics.
The pressure can be increased easily if the gas in a certain container (with certain volume and certain quantity of matter in gaseous form) is heated. The particles get more kinetic energy, move faster and hit the wall of the container more frequently. When heating the gas, the pressure increases because the speed of the particles is higher and thus also the quantity of hits against the container walls increases. When the gas is cooling, the energy and the speed of the particles decrease because the volume of the gas is the same and the pressure in the container decreases. The dependency of pressure and temperature at constant vol­ume is determined by the Gay-Lussac's law which says that: given a constant volume and mass of gas, the pressure increases in propor­tion with the increased temperature.
Here we are dealing with a human psychologi­cal phenomenon and a natural one – it is how we react when something is raising our tem­perature and consequentially also our pres­sure/mood – the same thing happens, just in another shape. When we are heating up a pres­sure cooker, the temperature in it raises the pressure inside it and the effect can be heard as whistling of the cooker or in this case, the screaming among the two employees.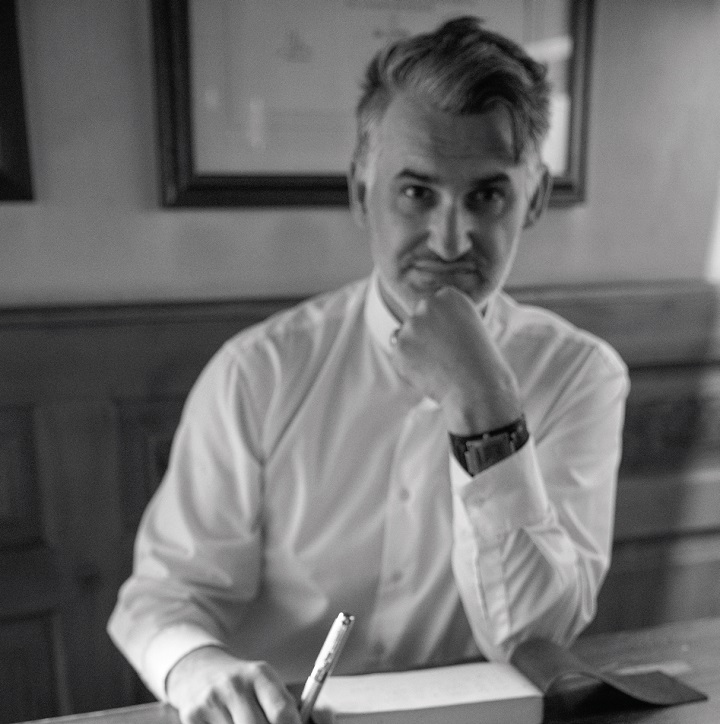 If we look at this from the perspective of processes and say that the basic process between two private or business partners is communication; and communication is com­pared to the water flow of a stream in nature, we can state the following:
when the stream is clear and the water is drinkable, there is rich life around it, in every­day language we could say that everything is cheerful and relaxed,
when there is too much water, everything 'healthy' is washed away,
when there is not enough water, muddy ponds are crated which smell and taste badly.
Similar goes for our communication:
if the employees have the exact information they need, they do not get involved into other discussions,
if the employees have too much information they do not work, they discuss everything else but work,
if the employees have too little information, they come up with various doubts and most of all their character comes to show, which can have a poor influence on the work process.
To be able to analyse all this further, I have started studying psychology, psychotherapy and transactional analysis and have come to understand the characteristics of human be­haviour even more at my work. I have, just in case, each time especially analysed how peo­ple are communicating with each other and how they are getting along. I have noticed how not all that was communicated was in the form of the spoken words, but also visible in the mimic of the face, the tone of voice, the look, and so forth. I have realized in practice how in fact only 7% of information is given by the spoken words, the tone of voice cov­ers 38% and body language comes to encom­passes an incredible 55%, so that in the end it does not even matter what we say but rather how we say and show it.
When I started having personal consultations with directors, I noticed that may spoke about their parents, their childhoods, especially in a family-run companies where children took over the companies from their parents after they had already been working in them. I was lucky to have been able to see all three generations in the same work environment. I have analysed 836 family companies. This has led me to a conclu­sion that a director does the same as his father has done before him and his son does the same as his father has been doing it, although none of them wanted to act in the same way.
In this case an association from physics came to me, from the time when at the subject Thermo­dynamics when studying Metallurgy, we have ob­served two objects with different temperatures and we have placed them together to see that after a certain period of time they both had the same temperature, however it was higher than the one the object with the lower temperature had. The object with the higher temperature rep­resented an authority.
If I now go back to companies – a director reacts the same way (s)he saw her(his) parents react. People in everyday life react the way they have seen their parents to react. Parents are our first role models and are closest to us, they represent our authority. This is especially true for the ages when we are learning our life skills, basic move­ments and reactions by repetition, i.e. when we are growing up. This has led me to a conclusion that each of them reacts as they have been taught by their parents and they have learnt it from their parents and so on, into infinity, I suppose.
I have come to a realization that if we want to change the processes in the company, I must first 'deal with the director's parents'. My con­clusion was that the problems in the company are caused by the directors, because they do not know how to communicate or express what they want.
It is to be established that the manner of re­acting, or in this case leadership, is transferred through the authority. Of course, the information might not necessarily be the right one for the one who is receiving it. Therefore, my next task was to establish what is the right information for whom (I have named this psychological method SirusPersonal Transformation) and to develop a tool for the people to be able to cleanse them­selves (business methodology The Dynamic Leadership Model). Namely, the information is not transferred only to relatives and offspring via authority, but also to all employees of lower rank.
Analysis in all companies has shown that if peo­ple have been working together for more than 2.5 years, the key characteristics are transferred from leaders to employees, that is why later on the Dynamic Leadership Model has proven itself very valuable as a tool against transferring men­tal garbage form authorities to employees.
In almost every psychological phenomenon I have found a comparison with a natural phenom­enon and vice versa, the same goes for business processes and natural processes, similarities are inevitably there.
BY DEVELOPING THE SCIENCE OF DYNAMILO­GY WE WILL GET TO KNOW OURSELVES AND ABOVE ALL, WE WILL OPTIMISE OUR TIME, MONEY AND ENERGY.
PEOPLE WILL RAISE THE QUALITY OF THEIR LIVES AND ONCE AGAIN BE GIVEN A CHANCE TO COME TO A PLACE WHERE A PERSON AND HER/HIS LIFE MATTER THE MOST.
THE GOAL IS TO PLACE A PERSON BEFORE BUSINESS AND CHANGE THE COURSE OF CHA­OS IN TODAY'S WORLD.
Models which have so far been derived from Dy­namilogy:
The Dynamic Leadership Model, a business methodology which places a person first.
The Dynamic Leadership Model for Administra­tive Systems On a Local Level, a model which places people and the potentials of the environ­ment first.
Dynamic Communication Model, which creates a clear communication flow.
Sirius Personal Transformation, a psychological method for getting to know oneself.
Sirius Business Transformation, a business methodology for renewing business processes in a company or an organisation.
Project Office, a method of organizing a company where the base element is a project and project leadership, which is a perfect natural element.