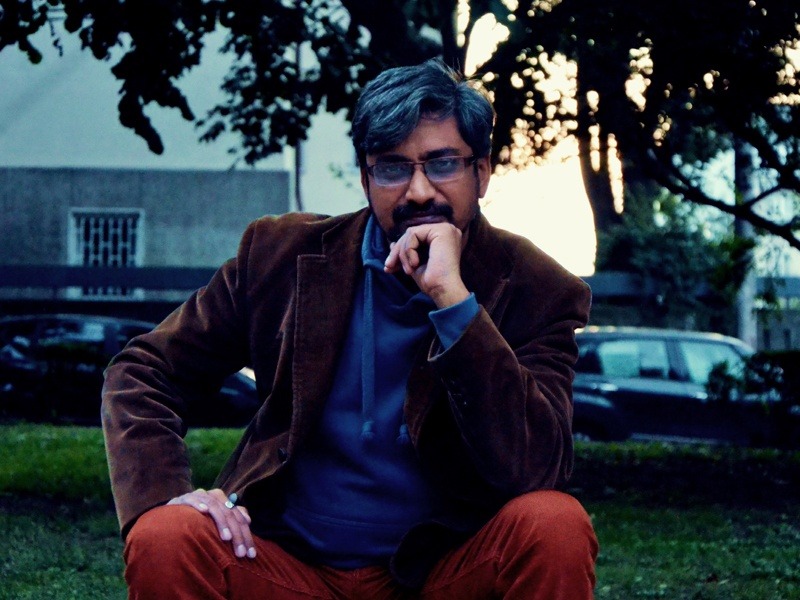 26 jul 2016

A DIALOGUE WITH MUSIC

WORDS: ANIMA MUNDI
PHOTOS: ANĐELA PETROVSKI

Akash Bhatt is a musician and architect. As a child, he was trained to play the Tabla in the Banaras Gharana tradition for a few years. His interest in music started to change after he had joined the Studies of Architecture when he was introduced to non-Indian music – mainly rock and pop music from the west. After playing Indian classical music and folk music styles during his childhood, alongside listening to a lot of different styles of music from around the globe, he got involved in the local rock music scene as a vocalist and a drummer, and eventually formed a local and the very first world music group in the region called Neelkanth Paradigm with a good friend and a talented guitarist, Himashu Desai. In June 2016, the Serbian audiance had a opportunity to attend Akash Bhatt's concert at Kolarac Concert Hall.

WHAT DOES MUSIC MEAN TO YOU?
Pure Music is technically a language in itself to me with numerous dialects – different types. The letters or alphabets of music are the musical notes – sound frequencies (without words – words are another language –I don't consider them part of Pure music – that's secondary) – sound waves with different frequencies and combination of those is reacted to by our body, mind and soul – affects every living thing in this universe.

Music is not only means of communication to people by playing songs or compositions, or having a dialogue with fellow musicians, but, it's a mean to communicate to myself as well – to know myself more (my abilities and disabilities, my inner state of mind, my mood and behavior, etc.). This way it's a form of yoga – as yoga means connecting you with your senses and consciousness. While performing or while practicing, it is very often that I forget the existence of the rest – as if 'I' become music or music becomes 'me' – this way it is mediation as well.

HOW DO YOU LEARN MUSIC IN INDIAN SCHOOL?  IS THAT THE SAME WAY OF LEARNING AS IN EUROPEAN SCHOOL? WHERE IS THE DIFFERENCE?
Indian old system of teaching music is based on – Shravana – Listening, Manan – Meditation, Nidhi Dhyana – realization or experience, in other words

If I want to explain in a very simple way, I can say that we learn music in India same way any new born baby learns his/her parent's language. That is by use of sense of 'listening', 'observing' or 'understanding' and 'imitating'.  Once the baby grows up practicing those words and language, one day he/she can make her own sentences and recite poetries or stories.

Indian Classical music is so very 'unlike' or different to Western Classical music. It's entirely a different philosophy all together. Here musicians don't follow any pre written scores, but the philosophy and the techniques of music they know. It's very personal to the performer. It's his language and say – almost like freedom of speech in modern terms or freedom of expression. It's all about improvisation with the Indian music philosophy. It's not about performing what someone imagined and wrote before 100 years or perform something as perfectly without any improvisation or as close to written but it's all about a musician performing a composition of his own (or others') and improvising in his own way in order to emphasize & celebrate the mood of the composition.

Schools or universities are neither the effective way nor popular way of learning Indian music in India. We learn from individual teachers (Gurus) all elements (words), techniques (tenses) and the philosophy (grammar) of music for years until the teacher thinks we are ready to climb a platform to perform.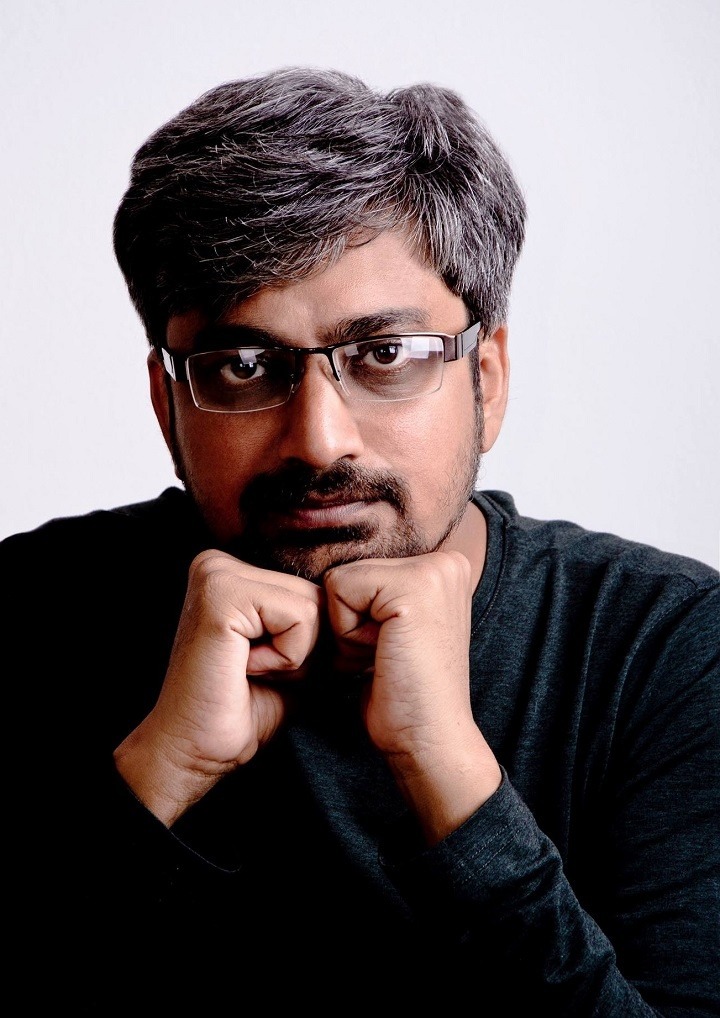 DO YOU LIKE TO PLAY ON MUSIC FESTIVALS AND IN WHICH FESTIVALS DID YOU PARTICIPATE?
I generally enjoy performing proper concerts more than performing in clubs. And I love attending different festival in different parts of the world.
Euromed Festival (Hungary, Serbia, Poland)
Ethno music Festival in Belgrade – every year
Babel Sound festival in Hungary – Balaton lake (Hungary)
Ozora (hungary)
First Austrian Fretless Guitar Festival (Austria)
Balkan Traffic festival (Belgium)
Cool V Plote festival (Czech Republic)
International Jewish Music Festival (Amsterdam – Holland)
Festivals in Italy
Nishville Jazz festival (Serbia)
Exit (Serbia)
Etno Festival (Palic – Serbia)
Ethno.com (Pancevo – Serbia)
North CityFest (Kosovska Mitrovica – Serbia)
Folk Route (India)
Sufiyana (India)
Fiesta De Deu (India)
I am also invited individually by musicians in Europe for different project that are not part of any festival but limited to recordings or to performing a couple of times or so.
I have also composed music for Indian contemporary dance productions of the Darpana Academy of Performing Arts – ahmedabad as well performed with resident artists from all over the world in the academy.
YOU PLAY WITH SERBIANS MUSICIAN, TELL US HOW WAS THE CONCERT IN KOLARAC? ARE YOU SATISFIED WITH YOUR PRESENTATION?
I have played with numerous musicians and bands from Serbia. Mainly I was playing with bands called Belo Platno and Shira Utfila – I still perform with Shira Utfila, alo I performed a lot with Dragoljub djuricic and Misko Plavi.. and short collaboration many other bands – like Vlada Nikic Trio, Eyes Burn, Slobodan Trkulja, Naisa, Teodulija, Gora, Kulin Ban, Ceca Raznjatovic, etc.
I have performed and travelled also with ballet department of National Theatre of Belgrade (Narodno Pozoristo Beograde) with the ballet called Dr. Jekyll & Mr. Hyde. And I have also conducted workshops as well as participated in a project related to Dadaism invited by Radio Beograd.
The concert in Kolarac was an experience for me as for the first time, I tried and performed the music that was written, I was taught to read music (rhythms) a bit by my fellow musicians as well.
HOW OFTEN ARE YOU IN SERBIA?
I lived here since 2001 August till 2014 November. After moving back to India I am visiting Serbia at least 2 times a year.
WHAT DO YOU PRACTICE FOR RELAXASATION? YOGA, MEDITATION, RUNNING?
Yoga and music – music is yoga again. I play music I like or listen to or the best is when I start practicing my Tabla.  To your great surprise, the other strange answer is my favorite food (of course its Indian food) at home or with friends, a cup of 'masala chay' –  and I am relaxed. Spicy Indian food …oh.. I can eat that any time of the day or night..
THE TOPIC OF SUMMER ISSUE OF THE RYL E-MAGAZINE IS RESTART? WHAT IS RESTART FOR YOU? ARE YOU AFRAID SOME CHANGES IN YOUR LIFE?
In my case or in my opinion (let me generalize), there is a very thin line between restart and beginning of a new cycle. And, its equally difficult to realize what exactly it ends – and again, cycles never end. I have experienced this situation in my life a several times, and hence, they have become a 'cycle' in my life – if you know what I mean (thanks to my consciousness or innocence that I have realized that much at least.
Every time one is put in a situation where one has to guess, visualize and risk all his/her talents and 'belongings' for a go ahead – it is a 're-start' if defined materially.
Every time one feels he/she has changed or understood something more about himself / herself, following the reactions to the surrounding different than before, then the life which continues now – is a re-start. In other words (as I understand) same realities and situations, but state of mind and consciousness of the same person is now different than before, and therefore different approach to the same situations.
Perhaps, nothing changes, or in other words there are no 'restarts' – its just our growth by understanding ourselves – our conscious better at different stages/situations of life and different approach to the same situations/conditions, and that's what we call restart.
Lifetime spend in Serbia contributed a lot in all these.