WORDS: ANIMA MUNDI
PHOTOGRAPHS: MILOŠ NADAŽDIN, MILICA RAŠKOVIĆ 
TRANSLATION: MILENA NIKITOVIĆ
Mila Litvinjenko, owner of the cosmetics company AURA, a true ambassador and role model of her company. A global mind, Serbian-Ukrainian spirit that brings to our region beauty, harmony, energy, feminine principle, female entrepreneurship, and a unique model of lady dragon. Alchemist who with her team is creating a Serbian brand of the highest quality.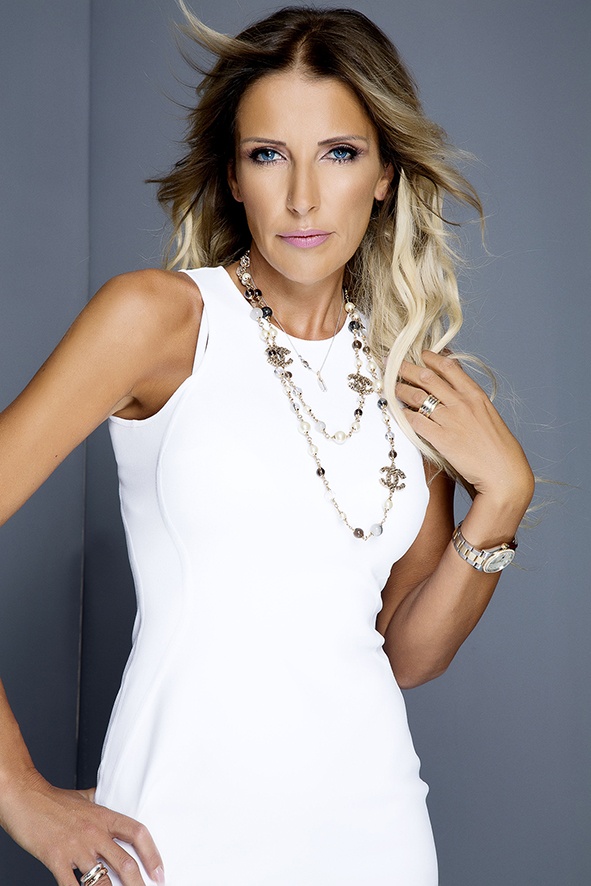 Born in Belgrade. Philologist by profession, graduated from the Faculty of Philology, University of Belgrade, Department for French Language and Literature. Fluent in French, Spanish, English, Italian, Russian and German. After working in the United Nations as an interpreter, she decided to sail in private entrepreneurship and has been doing it very successfully for the past 20 years.
Mila Litvinjenko is the recipient of this year's Veuve Clicquot Business Woman Award in Southeast Europe. Veuve Clicquot award was established in 1972 to honor exceptional business woman Madame Clicquot, and each year is awarded to successful business women around the world. 
In 2013 Mila won "Flower of success for the Dragon Lady" the award by the Association of Business Women in Serbia. This is the only award recognizing the support and promotion of female entrepreneurship in our country.
The newest addition to the successful family of Aura's cosmetic products is the recently opened Aura Beauty Lounge, a unique place in the hearth of Belgrade for all Aura's consumers willing to learn everything about Aura products, the latest make up techniques and ways to look fabulous.
WHAT DOES THE NAME OF YOUR COMPANY "AURA", MEAN? 
I had been thinking about it for a month. As someone who studied languages I knew it had to be a name with a sound. Am not sure how did I get to the name of Aura, but I liked the many meanings of this word.  It is the first association that stands above a man, AURUM – gold, breeze. It is not a chance that I chose this name, everybody has their aura.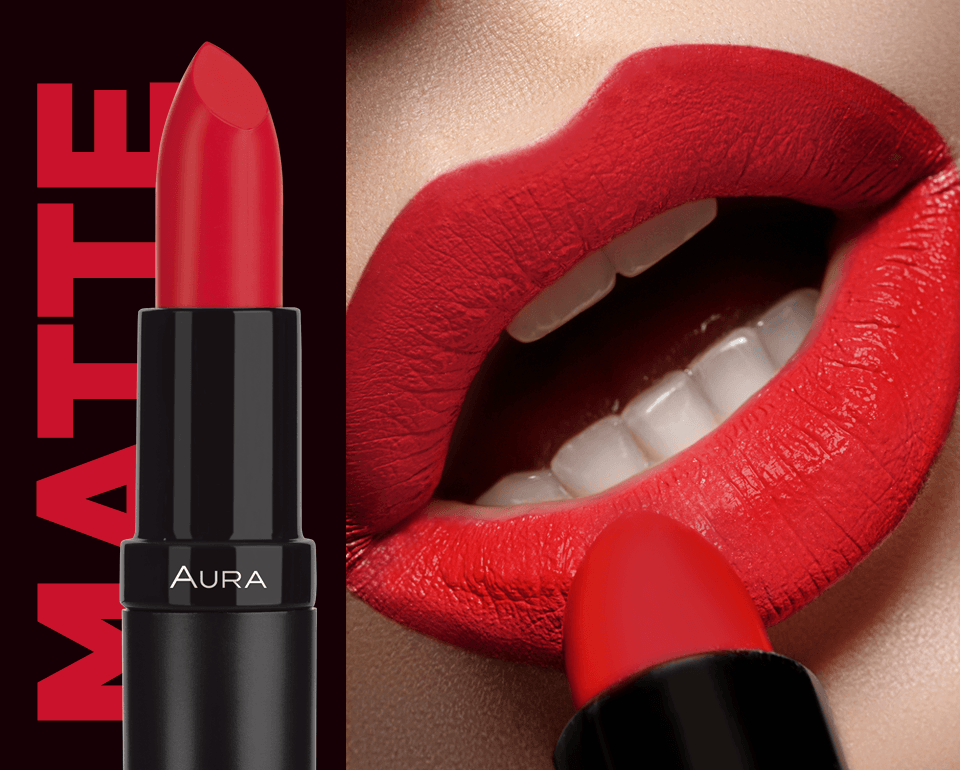 HOW DO YOU SEE A WOMAN IN THE 21st CENTURY?
The Balkans is an area in which the matrix of our mothers, grandmothers, great-grandmothers, still rules. In the Balkans, it is difficult to be the women that we, the two of us, are. The woman in the Balkans is seen as a person who is at home and around the family and who has no other interest. For me, family is only a part of her life as she needs to have her own other interests. A woman must have an income, because she will feel more valued. No one has ever made me so satisfied as I have made myself when I can afford something for myself. The woman has to be independent. I think that the sum of money is completely irrelevant, it is essential that they have created something themselves and they need to cease to fear the environment, to stop caring only about the family and children. I think this way of thinking is still present in our society, that business women are viewed in a negative connotation, that a business woman is not a woman, that she is not a good mother, that she cannot be a wife, a housewife, or if she is dressed up that she cannot cook. The woman must have an absolute width. Unfortunately, this is not accepted as it is in the rest of the world. Here women who are engaged in some business are seen as a MIRACLE, received with excessive attention and emphasized in relation to men, which is in the world is completely common and normal.
HOW MUCH COURAGE DID IT TAKE TO BECOME THE PERSON THAT YOU ARE TODAY, THE PERSON THAT MILA LITVINJENKO IS TODAY?
In my case I would not call it courage, it was a moment. I recognized the moment. I had that extra energy, for a short while I worked for what I educated myself. And I felt something was missing and recognized that moment. I am responsible and determined, when I start something, I must finish it. And then, the Balkan mentality prevailed, what will people say if I don't succeed? And there was spite and determination, because people thought for a long while that behind me and my games, there is a man.
And for over 10 years I tickled the fantasy about a man, which in reality, did not exist. Behind me, there was ME. I recognized what will make me happy, where I will manifest my energy. To me, my job I a hobby, passion and love, and through it I am taken by passion and openness. I was ready to learn. That moment of learning and openness is the moment for innovation. For five years I had as a mentor a Canadian lady who told me that I possess everything except the courage to turn things around. I may have feared bigger changes, but in one moment I made a cut and turned around the business, and ever since I am not afraid of changes anymore. I realized that changes are excellent things and that a man needs to change, because that is the only way it will go forward. Information is the most important thing of all. I was told, Mila, information arrive late to you. Now I have the information, and I make decisions fast and in the moment.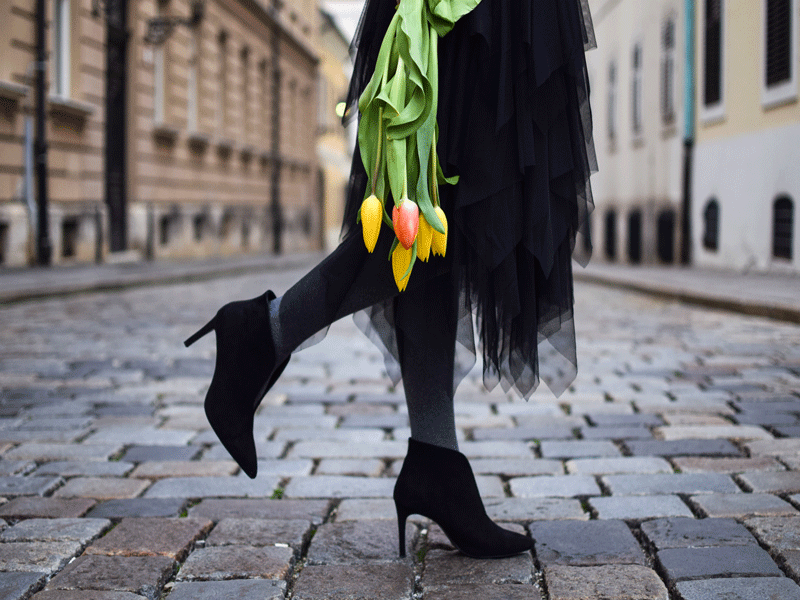 YOU ARE OPEN TO MENTORS, HELP, AND ADVICE, ALL IN ORDER TO IMPROVE YOUR BUSINESS. IS THIS YOUR KEY TO SUCCESS?
In the company, when we were starting, nobody knew much but I could allow to show it, as it would have been taken against me. I remember, when registering the company, I asked my lawyer for what can one go to prison to see what not to do. I played a lot. In Serbia is very difficult to find information, because people don't allow anyone to enter their companies.  I was very open, and seven years ago,  my mentor, a German lady gave me some key advice for the job. People really influenced me with their knowledge. A few years ago I did not know what human resources is, I thought it was some function just like that, and then I realized that I am doing most of the work in the company. So I'm always open to new knowledge, people and learning.
"SUCCESS IS IMPORTANT ONLY TO ENABLE A PERSON TO DO WHAT HE LOVES". HAVE YOU MANAGED TO SEPARATE THE BUSINESS SUCCECC AND THE PRIVATE PERSON MILA?
I am often being asked what success is, to me success is to be able to do what I love and there is no separation. I love what I do, it is a creative as I create products from an idea. Of course, apart from what I do, there are plenty of other things that interest me. In my opinion, it is a big success to do what you love but still, work does not represent the whole 24h of my day.
IN A BUSINESS SENSE, MILA IS A LADY DRAGON, SPIRITUALLY, IS SHE AWAKEN? WHAT WAS YOUR TURNING POINT OF YOUR AWAKENING AND SELF DEVELOPMENT?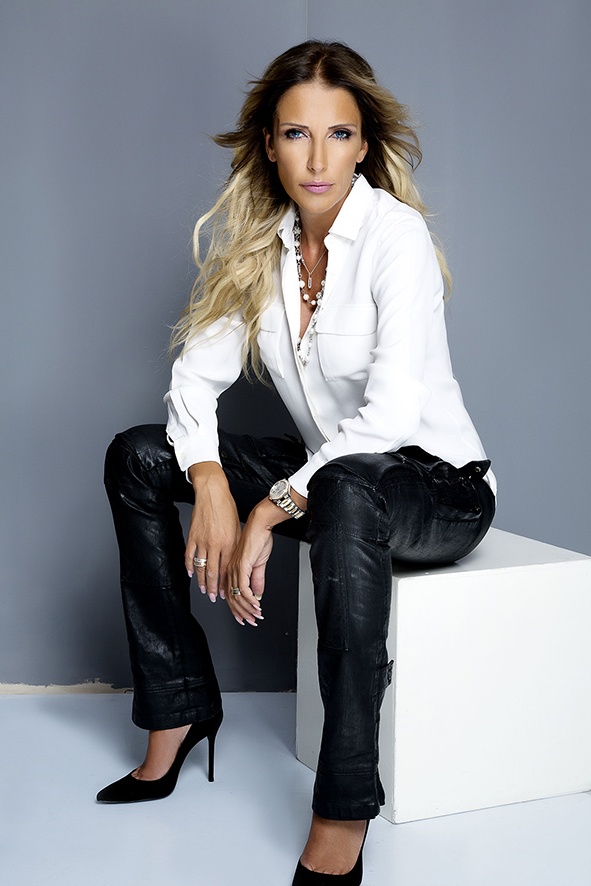 They say that people are mostly triggered for awakening by bankruptcy, divorce or cancer.  I was awakened by a man who asked me: "Who loves Mila the most?" My answer was: my father, my daughter….and then I saw the surprised look on his face. He told me: Mila must love Mila the most. From that moment I realized that I can be good to others only if I am good to myself. That was a turning point and my awakening – once I started to listen to myself, and stopped looking at what will my projection in the eyes of others be, as it turns to be a huge delusion.
HOW IS IT WALKING IN YOUR SHOES? IS THERE SOMETHING BOTHERING YOU, HURTING YOU, IS IT COMFORTABLE?
Walking is never easy, it would not be interesting if it were. Those calluses make you want to take your shoes off, to fix them in order to continue the path. I like to feel uncomfortable, that makes you take your shoes off and bypass the obstacle.  I take obstacles differently now than few years ago, they are challenges to me now. And make me better.
WHAT HAS YOUR 100% FOCUS?
I am never in one place and cannot calm my brain down, it works constantly, and this is reflected also through my dreams, because I dream all the time. I have a strong intuition and I learnt to let myself go. Many things occupy my mind and those are not Aura any and work, only.
TELL US ABOUT YOUR LATEST PROJECT "AURA BEAUTY LOUNGE"
Aura's Beauty Lounge opened on November 1, 2016 in Belgrade's district of Vračar with the aim to educate women in the field of skincare and makeup. It is very important that a woman wears good make-up and that it looks natural. The secret of good makeup is to be natural and authentic Aura's mission is to teach women how to choose the right color of foundation, how to highlight the eyes and lips while remaining true to themselves and unique.  The complexion of a woman should always be looking radiant, fresh and healthy.
ARE YOU THE HERO OF YOUR LIFE STORY?
I am the hero of my life story. But also is the AURA team that I have next to me. I have helped them understand that what we do is good. We believe in what we do. Without them, there would not be this Aura. Trust, endurance, determination and passion bring results.