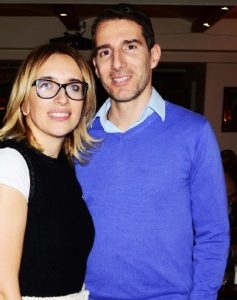 WORDS: ANIMA MUNDI, MARKO MAODUŠ
PHOTOS: ANIMA MUNDI, MARKO MAODUŠ
Mabel Katz was born and raised in Argentina. She moved to Los Angeles, USA in 1983 where she became a successful accountant and tax advisor. In 1997 Mabel started her own company, Your Business, Inc. Today she is a practitioner and teacher of the Hawaiian art of Ho'oponopono and is the author of The Easiest Way, a series of books based on Ho'oponopono. In the book, she told her own story about finding her identity and freedom using this technique. For twelve years, she studied intensively with the master Ihaleakalá Hew Len, Ph.D. The essence of this art is simple, let go and let God. Who knows better than God what is right and perfect for us?
MABEL, COULD YOU PLEASE TELL US ABOUT SOME MIRACULOUS EXPERIENCES WHICH CONTRIBUTE TO PRACTICING HO'OPONOPONO?
For me, the most miraculous experiences are in the relationships with my kids, because that was completely out of the box, out of the ordinary. You know, leaving my kids with my ex husband was a big no-no, especially for a Latin mother. At that time, it mattered what other people thought about me, too. Now, I really don't care what other people are going to think about me. The relationship that I have with my kids today is wonderful. They are 28 and 33 years old and even in the trainings I show emails they send to me, with their words of sincere love and appreciation, like 'We love you and thank you for everything'. The younger one often says: 'Mom, please continue cleaning, it works.'
What else can I ask for? When the younger son was little, he was crying for days and was saying he wanted to come to live with me and I knew that spiritually it was not correct, so I told God 'You are asking too much from me, I don't know if I can do this'. On that day, my son stopped crying. You see, it's not just that he stopped crying, but things got resolved. If you ask for help, help always comes. But I had to stop myself from intervening and let God. After a few years, his father told my son that he had to come to live with me. He asked me what we were going to do and I told him 'We are going to clean'. And we cleaned. The next day, while I was with my son, my ex husband called but my cellphone didn't ring. I saw a missed call and a message later, but I was really surprised because the phone never rang. So I didn't answer the phone call, but I answered via e-mail later. If had I answered the phone, I don't know what would have happened. But, thanks to that, things didn't escalate and two days later my son had coffee with his father and from that day things went to peace again and he went home. So, God can handle all the stress and put the right people at in the right place at the right time, things that we can't do, even when we are very smart and have a university degree. So, those are really miracolous things I have seen. Then, things about my job.The way I started my own practice and how I never had to worry about money, because the clients used to come to me and always paid on time. It was like everything was orchestrated. And as I changed the career and just had to send e-mails. And the way money came to me easily, it's a new world to me. My only job is to clean, to let go and let God, because God can arrange and coordinate everything perfectly. You know, in some other interviews they asked me what my plans are five years from now and I answered that I didn't even know my plans for the following week. I mean, I know where I am going for the next seminar, but I've learned to live in the present moment and I learned that God has better plans for me than I could ever imagine. And it is easier this way.
SO IF I EXPERIENCE SOMETHING NEGATIVE, ARE YOU SAYING THAT GOD HAS A PERFECT PLAN FOR ME?
Ok, you have a problem. I am telling to you that God has a perfect solution. But if you start thinking and worrying, you are alone, and God loves you, but can't do anything for you. So, he'll observe you and say 'Well, she wants to do it her way. I love her anyway'. But, you have to give permission from moment to moment and allow God to help you. So the question is, are you going to trust and let go, and no matter what, keep letting go and trusting?
THAT WAS A WONDERFUL ANSWER. RECENTLY, IT CAME UP A FEW TIMES, SO I WOULD LIKE TO ASK YOU, WHAT SHOULD WE DO IF WE CLEAN AND WE START FEELING SOME PAIN IN THE BODY (FOR EXAMPLE IN THE CHEST REGION OR SOMEWHERE ELSE)?
You know, a very important thing about Ho'oponopono is that it is not about not having any problems or not having any sickness or pain. I still have pain and physicall challenges, I still have problems. But whatever pain or problem I have, I know it is perfect for me, because it is an opportunity to clean. So I do it to be at peace, no matter what. I'll give you an example. I had to go from Los Angeles to Ecuador. And it was a trip I didn't want to make. It was a hard trip for me, because I had hurt my back. I could not cancel it. I don't usually miss planes and there are no delays, even though I travel so much, I guess I should say 'Thank you'. But on top of that, I was in pain and didn't want to go, I missed the plane and had to stay in Miami for a night. I had to stay in a room next to the cleaning ladies. They woke me up very early with lots of noise and lots of talking. I felt like 'Okay, is the Universe doing it to me on purpose?' So, again, that were all opportunities to clean. And after that I got transferred to another airline, so I could leave earlier. But, then the airline got delayed, and I left even later than the other one. I went crazy and felt like the Universe had forgotten about me, even though I was cleaning. After that, I checked with somebody, and the person told me 'You know, you had to be there, because your cleaning helped a person not to have a heart attack'. I said OK and continued. And when we finally took off and were in the air, they asked if there was a doctor on the plane. So I knew that I just had to continue cleaning. And you never know, maybe my cleaning really helped someone in preventing a heart attack. My teacher Ihaleakala always said: 'Whenever you have a delayed plane, always say thank you'. You never know what could have happened if you'd got on the plane, or your plane had left on time. You never know. So, again, there will be things that you can not avoid and will upset you, that you will not understand, and you will feel pain, but the most important thing is that we do our best to observe and do not engage. Because the situation is not the problem, but how we react to the problem.
THERE WAS A BIG WAR IN FORMER YUGOSLAVIA. MY ANCESTOR CAME FROM CROATIA AND I WAS BORN IN SERBIA. THERE ARE BIG PROBLEMS BETWEEN THESE NATIONS. I KNOW THAT IN THE EYES OF DIVINITY, WE ARE ALL THE SAME. CAN WE BRING PEACE TO THIS SITUATION BY CLEANING OURSELVES?
This is a very good example of how our problems come from ancestors and how everything is a memory. So, even though we are not aware of it, we have to know that lots of our problems come from our ancestors and that all our problems are memories replaying in the subconcious. If we really want this to come to peace, we have to take responsability and work on our subconcious and let go. We can make a difference. Because, whatever gets erased from us, gets erased from everyone.
IT IS VERY INTERESTING TO ME, BECAUSE YOU GIVE SEMINARS IN BELGRADE AND THEN IN ZAGREB. I FOLLOW THE FACEBOOK GROUP WHICH GATHERS HO'OPONOPONO PRACTITIONERS AND THESE DAYS LOTS OF MEMBERS FROM ALL THE PARTS OF EX YUGOSLAVIA ARE CLEANING TOGETHER. SOMETHING STRANGE HAPPENED TO ME LAST YEAR, WHEN I FELT THAT I WAS LITERALLY GUIDED BY AN INVISIBLE HAND TO VISIT THE VILLAGE OF MY ANCESTORS AND CRIED THERE WITHOUT ANY LOGICAL REASON. I JUST FELT I HAD TO BE THERE.
Yes, just the memories. But, you know, we are all family and we have to realise that. And not just Serbians and Croatians, but Jews, Palestinians, Arabs etc. Don't we all look for peace and happines? Don't we all want the same things? In the eyes of God there are no blacks or whites, our body is just a package.
A FEW DAYS AGO I DIDN'T ATTEND A SEMINAR, BECAUSE CLEANING TOOK ME TO A DIFFERENT PLACE. I MET A GIRL WHO WAS BORN WITH AN ILLNESS THAT ONLY 120 PEOPLE IN THE WORLD HAVE. AND, AS YOU SAID EARLIER, I REALLY DON'T KNOW WHY I WAS THERE, BUT I REALIZED THE CHANGE IN ME. I WAS NOT AVOIDING THE CONTACT WITH HER OR LABELED HER AS 'HANDICAPED', BUT THANKS TO HO'OPONOPONO I KNEW THAT IT WAS MY OPPORTUNITY TO CLEAN AND TRY TO SEE HER WITH THE EYES OF LOVE. REGARDING THAT, I HEARD THAT YOU WORKED WITH A LOT AUTISTIC CHILDREN. WOULD YOU SHARE YOUR EXPERIENCE WITH US?
My experience with autistic kids and people with Daun's sindrome is that they are really full of love. And they are happy. They go to special schools and they are not asked to be something they are not. Not like us 'normal', we are asked not to be ourselves all the time, to be perfect, etc.We are very unhappy people. So we have a lot to learn from them. Our problem is that when we see somebody different, we think they have a problem. Now I am going to give you another example. I gave a lecture in a women's jail in Mexico. And I was really impressed with myself, because I didn't have any judgment whatsoever. Altough I was told that they are bad criminals, I couldn't see them that way. I saw them as women and I gave a women's conference. When it was over, I knew that I saw them as a child sees, or as God sees.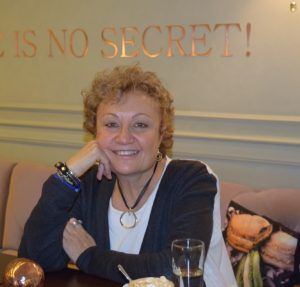 I FEEL THAT THOSE PEOPLE ARE BRAVE SOULS WHO CAME HERE TO GIVE US A CHANCE TO CLEAN OUR MEMMORIES.
Yes, definitely. You know, for a soul to pick up something like that, it has to be an advanced soul. A new soul would never choose something like that.
HOW DO CHILDREN REACT ON HO'OPONOPONO?
Well, it is lot easier with children. I tell them 'Just say thank you' and they say 'OK'. And with adults I always get questions like 'Mabel, how do I say 'Thank you'? Do I have to feel it?', etc. Adults try to understand and kids don't.
THE MAIN TOPIC OF OUR MAGAZINE THIS MONTH IS 'HOW TO SAY 'NO' TO NEGATIVE SITUATIONS, SO WE OPEN DOORS TO POSITIVE SITUATIONS'. SO, HOW DO YOU SAY 'NO'?
First, I would like to look at that from another angle. We have a problem with a 'No' only if we have a problem with fear or rejection, taking things personaly, not accepting or not loving ourselves truly. For me, 'No' gives me another chance to clean and close the door, because someting better is coming. So, you have to be willing to go for 'No' and say 'Thank you', because that's how you close the door and allow another one to open. If you don't go for 'No', you will never get to 'Yes'. Every 'No' is like a step that will take you to 'Yes'. But, it's true, we do need to learn how to say 'No'. And that's a part of loving yourself and putting yourself first, and not putting other people first. So, whenever you have a situation to say 'No' or 'Yes', ask yourself 'Does this situation work for me, does this feel right for me?'. Some people could tell you that something else is good for you, or can speak bad about you, but you have to listen to yourself. Because if you ask what feels right for you, you will never go wrong.
The era of sacrifice is gone. For example, parents sacrifice for their children and a lot of times do what doesn't feel good for them. After that, they expect children to love them in return and they are surprised when kids are not grateful. But they did it with expectations. So I always tell parents 'Don't do it if it doesn't feel right for you'.
WHEN DID YOU START LOVING YOURSELF?
It was a decision. Because I hadn't. It was very important what other people thought about me. And I was very unhappy because I made efforts to make other people happy. And lots of people liked me, but it took a lot of effort, and I was never myself. With each person, I was different. It's terrible, even if all the people like you. Loving myself started with Ho'oponopono, working on myself, and waking up to see who I really am. I realized that I don't have to be perfect. All my life, I had tried to be perfect. And that's what we learn in school, how we can be good at all subjects. We can't! Instead of showing us what we are good at, they show us everything that we are weak at.
DO YOU KNOW WHAT IS YOUR MISSION IN LIFE?
For me it is peace in the world, but the most important is to wake up people. Because, if we don't wake up, we are not going to bring peace. If we wake up, we 'll be happy, and happy people will bring peace.