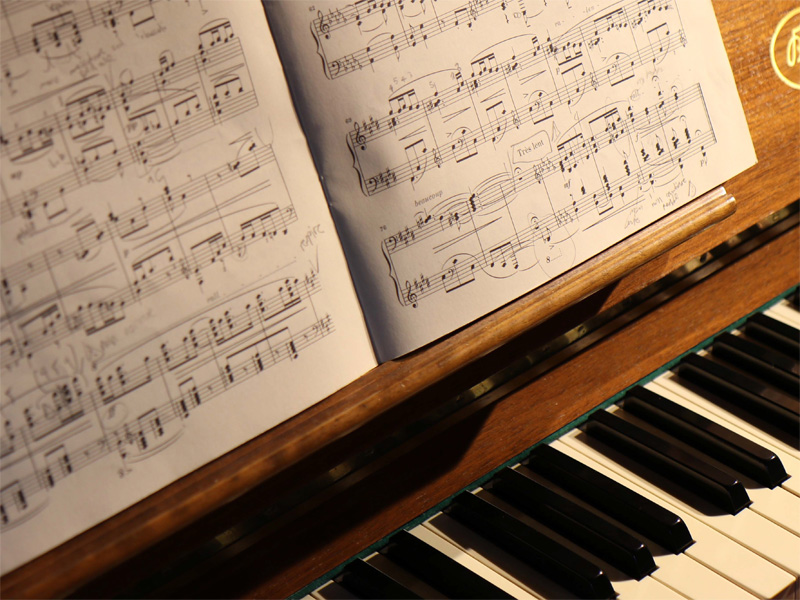 04 jan 2020

THE PIANIST

WORDS: MIA MEDAKOVIĆ-TOPALOVIĆ
INTERVIEW: TIZIANO ROSSETTI
COVER PHOTO: UNSPLASH.COM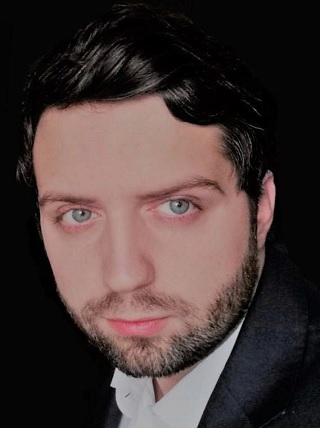 TIZIANO ROSSETTI HAS PERFORMED OVER FIVE HUNDRED CONCERTS IN ITALY AND ABROAD, AND HAS WON MORE THAN SIXTY FIRST-PLACE INTERNATIONAL AWARDS. THE TALENTED PIANIST HAS SUCCESSFULLY MASTERED SOME OF THE MOST CHALLENGING AND DIFFICULT PIECES EVER WRITTEN IN THE HISTORY OF THE PIANO. UNSURPRISINGLY, CRITICS HAVE DESCRIBED HIM AS ONE OF THE GREATEST VIRTUOSOS OF HIS GENERATION. THE TWENTY-SEVEN YEAR OLD MUSICAL PRODIGY WAS BORN IN COPERTINO, PUGLIA AND STUDIED AT THE CONSERVATORY OF LECCE BEFORE ATTENDING THE "VERDI" CONSERVATORY IN MILAN. UNDER THE TUTELAGE OF HIS MENTOR, MAESTRO CRISTIANO BURATO, ROSSETTI PERFECTED HIS TECHNIQUE. ROSSETTI REFERS TO HIMSELF AS A VIRTUOSO PIANIST. THIS PARTICULAR MUSICAL STYLE CONCENTRATES ON EXPLOSIVENESS, TECHNIQUE, AND PASSION. HIS FAVOURITE COMPOSERS ARE LISZT AND RACHMANINOFF. AMONG THE MOST CHALLENGING PIECES HE HAS PERFORMED ARE LISZT'S TRANSCENDENTAL STUDIES AND RACHMANINOFF'S THIRD CONCERT (THE FAMOUS RACH 3). A FEW YEARS AGO, HE PERFORMED A ROMANTIC CONCERTO AT THE MONFERRATO CLASSIC FESTIVAL IN PIEDMONT. THE MUSIC HE CHOSE WAS DEDICATED TO HIS LOVE, SIMONA. AFTER LISTENING TO ROSSETTI'S PERFORMANCE, ONE JOURNALIST WRITING ABOUT THE EVENT DESCRIBED THE PASSIONATE PIANIST AS HAVING "FINGERS OF STEEL, A HEART OF BURNING LAVA, AND THE COURAGE OF A LION." AMONG HIS FAMOUS PROFESSORS THERE ARE: ALDO CICCOLINI, NATALIA TRULL, ARIE VARDI, ROBERTO CAPPELLO, ENRICO PACE, ROLFE PLAGGE AND MANY OTHERS. HE IS THE MAIN PIANIST TEACHER AT THE INTERNATIONAL MUSIC ACADEMY IN LUGANO, SWITZERLAND.
WHO OR WHAT INSPIRED YOU TO PURSUE A CAREER IN MUSIC?
When I started to play piano, I was only a child of 5 years old. My mother, a pianist teacher, taught me the first notes. I immediately fell in love with piano and my mother discovered that I was extremely talented.
My nature of being a protagonist, my great talent, my passion for music and travels and my love for pianist virtuosity led me to dream a great international career.
WHO OR WHAT HAVE BEEN THE MOST IMPORTANT INFLUENCES ON YOUR MUSICAL LIFE AND CAREER?
First of all, I was influenced by the music of Franz Liszt, one of the greatest pianists and composers of all time, famous for his transcendental pianism.
I remember the first time I listened to a piece of him like it was yesterday. I was a child of 9 years old and went with my family to a concert in my town, Monteroni di Lecce. When I listened to the famous "Après une lecture du Dante", I was really shocked. I felt and still feel this melody in such a way that it has become one of my workhorses.
The first time I played Liszt, I was 12 years old; my teacher gave me an impossible challenge for my age: the Hungarian Rhapsody n. 6! I studied night and day and in only two weeks, I performed that piece in a concert at my Conservatory in Lecce. The result was incredible. The public was ecstatic and responded with a standing ovation! In that moment, I understood that this was my life.
Then, great pianist teachers influenced me, but now I want to mention those who did it most: my mother, Maria Antonietta Manca, who stepped me up to the keyboard; my teacher in Lecce Conservatory, Mariagrazia Lioy, so meticulous and keen on teaching music to her students; my current teacher Cristiano Burato, who is one of the greatest poets and pianists of our time.
Anyway, beyond all this, my inestimable source of daily inspiration is the beloved family I created with my wife Simona and our wonderful little daughter Margherita: they are the love that guides and supports me every day.
WHAT HAVE BEEN THE GREATEST CHALLENGES OF YOUR CAREER SO FAR?
My career is full of great challenges.
Since my childhood, I always devoted myself to the most difficult pieces. My teacher reproved me because she wanted me to follow a gradual schooling, studying also Bach, Mozart, and many other composers, but I was full of eagerness for virtuoso performances.
Among the greatest challenges of my career, there are Liszt's Transcendental Etude "Mazeppa", Rachmaninoff's 3rd concert (the famous Rach 3) and Brahms-Paganini Variations.
WHAT IS YOUR MOST MEMORABLE CONCERT EXPERIENCE?
Every concert is memorable, because it is full of emotions between me and the public that lives the stories I tell with my notes, but if I have to choose, I cannot fail to mention two concerts.
The first is a concert held in Monza, Italy, on December 2013.
That was the magic moment in which I felt in love with the woman who would become my wife, Simona.
I met her for the first time a few days before and I was shocked from her beauty. That night I wrote a composition for her and the day after I invited her to that concert.
When I saw her in the public, during the performance, I was kidnapped by her presence and I dedicated her the composition.
From that night, we are no longer separated and she has become my wife and the mother of our precious daughter Margherita.
Simona also helps me a lot in my career. Her great intelligence, critical sensibility and humour led me on all the important choices.
The second one is an exhibition in Bayreuth, Germany, last year.
It was an important international event. Worldwide journalists asked me interviews, the large concert hall was sold-out and the public was excited. I was very inspired, because I felt an electric atmosphere, a strong involvement of the audience and vibrating acoustics. The performance ended with "Erlkonig", a dramatic piece which tells the story of a night ride in a haunted forest. When my fingers left the keyboard, an astonished silence came over the hall…then…a standing ovation ran over me…so emotional!
WHICH PARTICULAR WORKS DO YOU THINK YOU PLAY BEST?
No doubt, my congenial repertoire is that of XIX century.
That is the age of Chopin, Liszt and Brahms, the period of Romanticism, virtuosity, sentimentalism, passion, love, great challenges, … Every aspect that reflects my own personality.
Piano was the protagonist of the international music, and all the composers around the world wanted to write for it.
WHAT KIND OF PROGRAM DO YOU LIKE TO PLAY A LOT?
I love to play concert piano concertos and monographic recitals.
For the first ones, my favourite concertos are: Tchaikovsky's 1st concert, Liszt's Totentanz and Rachmaninoff's 2nd and 3rd concert.
Concerning monographic recitals, I have always loved Bach, Beethoven, Chopin and Liszt.
WHAT IS YOUR ALL-TIME FAVOURITE PIECE OF MUSIC, AND WHY DO YOU LOVE IT?
That is a very hard question!
It is quite impossible to answer, but I can say that there is a piece which I have always loved a lot from the beginning, that accompanied me during all my career: it is "Mazeppa" by Franz Liszt.
This piece is inspired by a character really existed, Ivan Mazeppa, a brave hetman who was tied naked to a wild horse as punishment for making love to the wife of a Polish aristocrat.
When I listened it for the first time, I was so impressed by the beauty of the melody, the energy of the notes, the dramatic atmosphere of the music. Mazeppa stimulated me a lot, also because it is legendary for its technical difficulty, so much to be defined "transcendental". I studied it when I was a teenager and then I played it hundreds of times around the world.
WHEN WILL YOU HAVE THE NEXT CONCERT?
In the next weeks I have 3 concerts, two in Italy, Rome and Milan, and one in Lugano, Switzerland, where I am piano professor at the International Academy.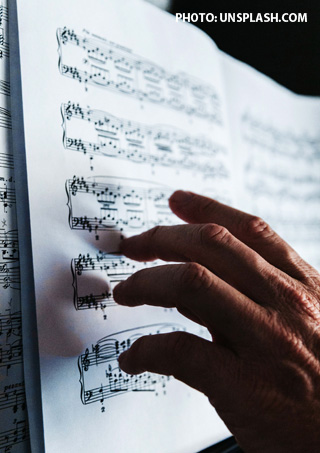 WHAT DO YOU WANT ACHIEVE WITH YOUR MUSIC?
There are two phases of my career.
The first one goes from the beginning to the end of adolescence.
In that period, I was very attracted to my talent and my technical facility. My desire to amaze public, teachers and relatives was predominant over everything else. I loved so much the music I played and I was very involved, but my priority was being able to play impossible challenges. I was very impetuous in that period and I won a lot of piano competitions that made me so proud of myself.
In the last ten years, I started to be more and more interested in the soul of the music I play. This has been an incredible pianistic training that transformed me. My teacher Burato has been very important for me in that sense and now my mission is to achieve the heart of the audience before even surprising it with my energy on the keyboard.
I want to tell stories when I play, I want to impersonate the character of my piece, to deeply feel and transmit it to the public. I pray when I play Bach, I die and resuscitate together with Mazeppa, I fear the damned in 'Dante's Inferno', I feel the nostalgia of my native land when I play Rachmaninoff. All this excites me very much and it gives me strength to face everything.
WHAT DO YOU EXPECT FROM 2020?
I am in a crucial moment of my career. I am proud that I become a pianist of international level and that I won 61 first-prize international awards, but I ask myself for more and more. My current mission is to achieve a definitive worldwide affirmation.
As a piano professor, I am very honoured to have started a collaboration with the Lugano's International Music Academy, wishing to tune to my profession a lot of young talents.
Personally, I strongly hope to have my family by my side in every concert.
I wish that 2020 will be a year full of great music and emotions.
I will do my best!